Coral Springs is located northwest of Miami, and it has been around since 1963. This is a fast-growing city with great educational and employment opportunities, beautiful weather, and a family-friendly atmosphere. Coral Springs is a Floridian gem that has been attracting a lot of new residents recently since being named one of the best places to live in the U.S. It has a small-town suburban style while still having all of the amenities that larger cities offer. The cultural diversity, beautiful green spaces, and delicious cuisine are just some of the most inviting features that await you after moving from Miami to Coral Springs. So, before you contact some top moving companies in Florida, here is what you need to keep in mind when preparing for this move.
Why are people moving from Miami to Coral Springs?
A lot of people have been choosing to leave Miami and relocate to smaller cities in recent years. Coral Springs is a great choice for anyone looking to escape the big city lifestyle that Miami offers, and live at a slower pace, while still being in a city with all of its benefits. Coral Springs is a diverse place with people of all ethnicities and ages finding their place here. It is a welcoming city, home to around 140,000 residents. It is not as densely populated, and it has fewer tourists than nearby cities which can be a great benefit if you feel like Miami is getting too busy and crowded for your liking.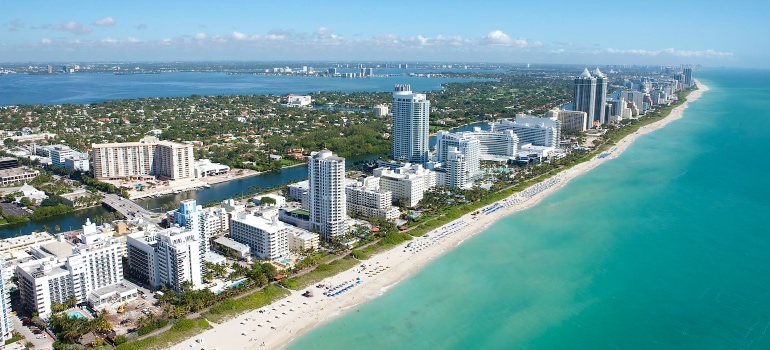 However, the tropical climate and endless fun are just as good in Coral Springs! The city hosts a lot of exciting family-friendly events throughout the year, which is a great selling point. If you're moving from Miami to Coral Springs you can expect lower living costs, as well as less traffic which is a big problem for Miami residents. Additionally, according to some of the best movers in Coral Springs, locals love the proximity to other Floridian cities that they can visit on the weekends for a fun gateway. It is a growing city all around, and one of the best places to live in the U.S.
Living in Coral Springs – What to expect?
Moving to a new city can be a big transition, especially when you relocate to a significantly smaller one from Miami. The key to a smooth transition is knowing what to expect when you move. Therefore, here are some of the main aspects of living in Coral Springs to keep in touch with before hiring residential movers Florida!
Cost of living
The cost of living is one of the most important things to consider when moving from Miami to Coral Springs. The cost of living in Coral Springs is 17% above the national average, but it is still more affordable than the neighboring cities in Florida. The Sunshine State is one of the more expensive states in general, especially due to the energy costs that come with hot weather. Groceries and utilities are slightly more expensive in Coral Springs than the U.S. average, while healthcare is a little more affordable. The median household income stands at $77,360 which is above the state's national household income by 38%. Additionally, Florida is a tax-friendly state with taxes being excluded for some purchases.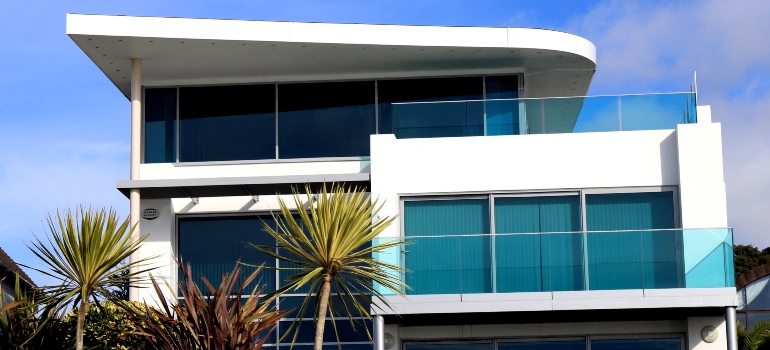 The housing costs are 48% more expensive in Coral Springs than the national average. However, the housing market is neutral, which means that there are enough homes on the market to choose from. Since a lot of new residents are relocating to the city, homes are selling fast. Precisely, 68% of homes are on the market for less than 30 days before being sold. So if you find something you like, you should hire the best movers in Miami, and you have to be quick! When it comes to the average prices, a median home is valued at $531,555, which is an 18% increase in a year. Surprisingly, Coral Springs still has more affordable housing than the neighboring cities, and Miami as well.
Job market
A lot of people who are moving from Miami to Coral Springs choose Coral Springs because of its recent growth in the job market. Many new opportunities are arising in various departments, and a lot of people are relocating to expand their careers. Simultaneously, the unemployment rate is lower than in the rest of Florida. The average annual salary is $30,282 per year, as opposed to the national average of $28,555. There are numerous employment opportunities in different fields, such as new technologies, pharmaceuticals, logistics, etc. If you're a business owner, with commercial movers Florida has you can relocate your business to Coral Springs easily. And if you're looking for work, some of the biggest employers in Coral Springs include :
ABB Optical,
Broward County Public School District,
Broward Health,
Coral Springs Auto Mall,
The City of Coral Springs, etc.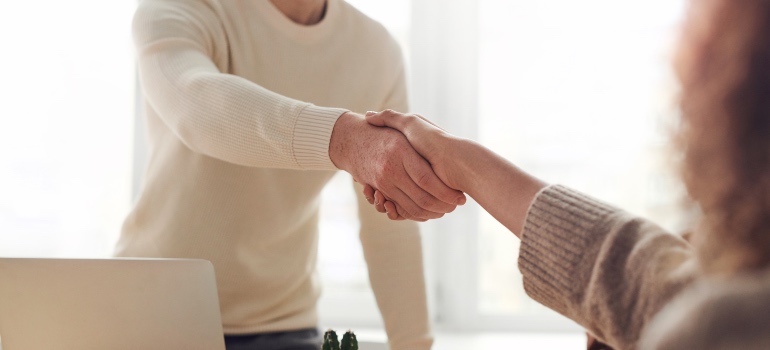 Education
The city of Coral Springs is home to 12 elementary schools, 4 middle schools, and 3 high schools. It offers high-quality education, and a lot of families with kids choose Coral Springs for its excellent educational options. The Broward County Public School System is one of the main reasons why Coral Springs schools are highly rated. This is the second-largest school district in Florida and the 6th largest in the country. There are 240 different institutions that are a part of the district.
You can expect the same wonderful weather after moving from Miami to Coral Springs
The state of Florida is famous for its warm weather and tropical climate. Coral Springs is no exception. The summers are very hot and humid, as it tends to rain a lot during this time of the year. The temperature usually doesn't go below 59 degrees Fahrenheit during the coldest months, so Coral Springs is a great place for anyone who wants to escape cold, snowy winters. The two biggest issues in Coral Springs and the Sunshine State, in general, are humidity and hurricanes. However, on most days, the weather is ideal for enjoying outdoor activities, including spending time on the beach after moving from Miami to Coral Springs!