You are moving again and this time around, you have chosen Tallahassee, the capital of Florida. This is an amazing idea because Tallahassee is diverse, welcoming, and has a strong economy. But before you can start moving to Tallahassee, you must know more about the neighborhood you are moving to and more about schools, jobs, the real estate market, and more. Also, you should search for best movers in Florida to ensure a seamless transition. Therefore, we will provide the basic and most important info about Tallahassee FL. Let's dive right in.
Job opportunities
Tallahassee is the capital city of Florida and is home to many government agencies and universities. This provides ample job opportunities for professionals in various fields, including education, healthcare, research, and public service. Although, Tallahassee economy is mostly based on healthcare. This encompasses hospitals, universities, private practices, research facilities, and much more. So, if you are working in the field, moving to Tallahassee is the right thing to do.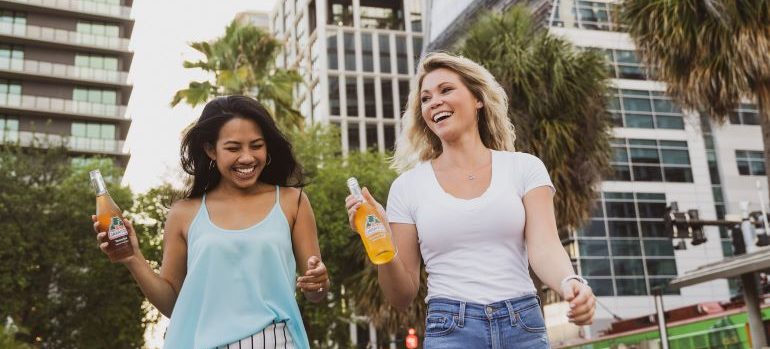 Now, you must know that the median income in Tallahassee is $57k which is 4k lower than the national average. Although, you must remember that there is no income tax in Florida which is amazing when compared to the 4.6% national average tax.
Affordable living is the reason for moving to Tallahassee
Compared to other cities in Florida, Tallahassee has a lower cost of living. The housing prices are relatively low starting at $400k while renting starts already at $1.200. This brings us to 12% cheaper housing than the national average. When we add 13% cheaper utilities, we already have a huge amount of money going to the savings account. Also, the overall cost of living is affordable for most people. Groceries are 8% higher than the national average while healthcare is sitting at 13% higher costs. When we do the math, we have 5% overall cheaper costs of living when compared to the national average.
This means you will pay a bit more for groceries and healthcare, but you'll pay much less for housing, utilities, and transportation which is 8% lower than the national average. All in all, Tallahassee is highly ranked as one of the cheapest cities to live in Florida. Moreover, you'll be glad to hear that moving services Florida can be affordable as well, so apart from low living costs after the move, you won't have to spend to much on your relocation either.
Top-notch education for you and your children
Moving to Tallahassee will open doors for the best education Florida can provide. Tallahassee is home to several universities, including Florida State University, Florida A&M University, and Tallahassee Community College. These institutions provide excellent educational opportunities for students of all ages. And we are sure you will find one that suits the most among the 90 different public and private schools you'll find there.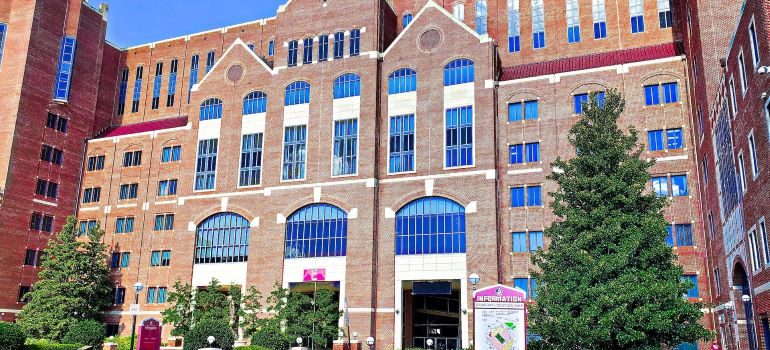 Just make sure to contact schools' online way before the school year starts. Figure out if you can enroll and have your kids ready for school once you relocate. This is especially important for those of you who are coming from outside of Florida. You need to do this as soon as you arrange your move with interstate movers Florida, or even better, before that.
Diversity and culture
Tallahassee is home to a diverse community, with people from different ethnicities, cultures, and backgrounds. This can make it a welcoming place for people from all over the globe. And with such an environment, we are bound to have a thriving cultural scene. Tallahassee has a rich cultural scene, with numerous museums, galleries, and performance venues. You must visit the following:
Museum Of Florida History.
Tallahassee Museum.
Goodwood Museum & Gardens.
The Knott House Museum.
Museum of Fine Arts.
There are also several festivals and events throughout the year that celebrate the city's diverse heritage. Find time to check out the Tallahassee Jazz & Blues Festival, Cleaver & Cork, LeMoyne Chain of Parks Art Festival, Word of South, and Springtime Tallahassee. These are all going from March to May so it would be perfect to attend with your family as soon as you settle in. So, plan carefully, find one of the best moving companies Tallahassee, and ensure you are relocated on time to hit the festival season.
Outdoor activities
As you may already know, the entire state of Florida is covered in natural beauty. Tallahassee is located in the heart of the stunning natural surroundings of North Florida. The city is surrounded by numerous state parks and forests, providing endless opportunities for outdoor activities such as hiking, camping, and fishing. We highly recommend you visit Saint Marks Trail, JR Alford Greenway, Lake Overstreet Trail, and Elinor Klapp-Phipps Park. Once you attune with Tallahassee nature, you won't be able to move anywhere else.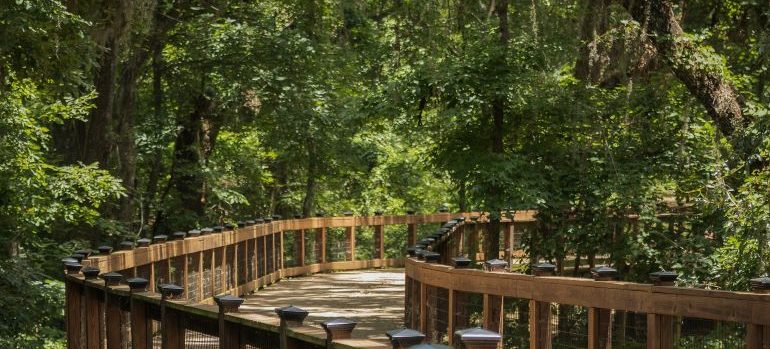 Are you ready for moving to Tallahassee?
Moving can be stressful and overwhelming but with some careful planning and organization, you can make it a smooth transition. To do so, you must start early. Give yourself plenty of time to plan, organize, and pack. The more time you have, the less stressed you'll be. Then, If you're planning to hire residential movers Florida, do your research and find a reputable company with good reviews. Once you have movers by your side, declutter and pack strategically. Donate, sell, or discard anything that you don't want to take with you.
Start by packing the items you use least often and label your boxes clearly so you know what's inside. Use bubble wrap or packing paper to protect fragile items. Pack a box with essential items like toiletries, a change of clothes, important documents, and snacks. Lastly, notify your post office, utility companies, banks, and other important parties about your new address.
Now you know the reasons why you should consider moving to Tallahassee. If you like what you hear, start planning on time and above all, enjoy the process. Moving can be stressful, but it's also an opportunity for a fresh start. As soon as you start exploring Tallahassee, you'll see that this move was worth it. Try to enjoy the process and look forward to your new home. Good luck.