Moving from Central Florida to the coast can be an attractive new lifestyle. In addition to becoming a resident of a city that stretches along the coast of the Atlantic Ocean, you'll also have the opportunity to find your new home near one of 165 miles of waterways. Fort Lauderdale is a city of cultural diversity, located 25 miles from Miami. It is known for its stunning beaches and tropical climate, which allows residents to enjoy many outdoor activities throughout the year. Also, moving to a city with a higher median household income seems like a good idea. But is Fort Lauderdale really such a good place to live? Many people believe that moving from Gainesville to Fort Lauderdale brings many advantages. Best Movers Florida is here to clarify all the pros and cons of this life decision.
The difference between the two cities
At 38.6 square miles, Fort Lauderdale is smaller than the 62-square miles city of Gainesville. Although with almost twice the area, this city with 181,668 inhabitants is the city with the largest number of inhabitants. It belongs to Broward County, which began its development with the opening of the first hotel, precisely in Fort Lauderdale, back in 1919. Today it is the largest city in this county. While both cities are characterized by ethnic diversity, it is felt more in the coastal city. The majority of races are white 57.8%, black 30.2%, and Hispanic 19.5% of the total number of people. Fort Lauderdale is also characterized by a larger number of children. That's why "Canal City" will be more attractive if you move with your family.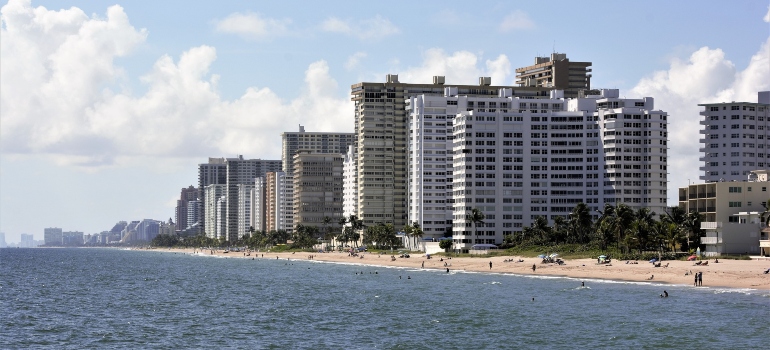 This city is a good place for retirees thanks to its sunny and warm weather and mild winters. If you are one of them and are looking for your peaceful haven for the third age, contact some of the best movers in Gainesville. The median age in Fort Lauderdale is 42.2, which is higher than 32 for Gainesville. What makes it unsafe to live in is its propensity for hurricanes. The entire area of Florida is affected by such weather phenomena, but the central parts, where Gainesville is, are more protected.
Will moving from Gainesville to Fort Lauderdale improve your quality of life?
The decision to relocate should be informed by facts about improving life. Since you are planning a new home 300 miles away from your current one, be sure of your decision before contacting long distance movers in Gainesville. If you're a yachting enthusiast, the fact that you're moving to Florida's premier yachting center will likely be a factor in your decision to relocate. However, most need more than that.
Cost of living comparison
Moving to Fort Lauderdale can be a good opportunity for beach and weather lovers. However, moving from Gainesville to this coastal city will bring you higher living expenses. In terms of total costs, living in Fort Lauderdale is 18.5% more expensive than the national average. The biggest influence on this percentage is housing prices, which are 35.3% higher than the national average and 34.2% higher than the average for Florida. While in Gainesville you will need to set aside a minimum of $229,700, which is the median home value, in Fort Lauderdale you will need $394,800. On the other hand, utilities will be more favorable in the City of Canals, lower by almost 10%. Although this is a city with 54.37% homeowners, it may be better to consider the rental option. The median rent of $1,450 is lower than the median rent in Gainesville. With lower utilities and a sales tax rate of 6%, which is the same throughout Florida, life can be affordable.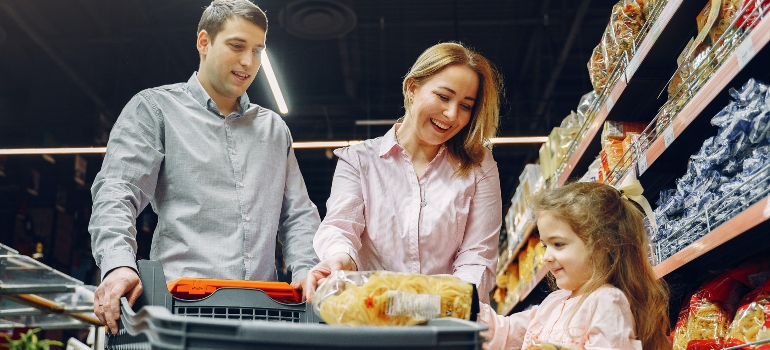 As for other costs, transportation will also take a bigger chunk of your monthly income than Gainesville. Transportation prices are almost 31% higher than the national average. However, you will have a good multi-option transportation system. If you don't have a car, you don't have to regret it too much, everything will be easily accessible by using public transport, bus, trolley or water taxi. Groceries are also more expensive than in Gainesville, but health care is therefore cheaper. That's another good point for retirees.  Broward Health Medical Center, Ocean Health Center, as well as a dozen home health care, are located there. If all of this suits you, all you have to do is find best movers in Fort Lauderdale and book the moving date.
Best neighborhoods in Fort Lauderdale
Among the best neighborhoods are those with the least number of residents. There are significantly fewer chances for criminal events and a more peaceful life. Among them are Las Olas Isles, Seven Isles, Nurmi, and Riviera Isles. These are also the neighborhoods with the most expensive real estate prices. Median home prices range between $750K and $1.1 million. The next few are with slightly lower real estate prices, from $290-750K. There's Imperial Point, Idlewild, Rio Vista, and Sailboat Bend. Residents of these neighborhoods have higher household incomes, low unemployment rates, and more space per person.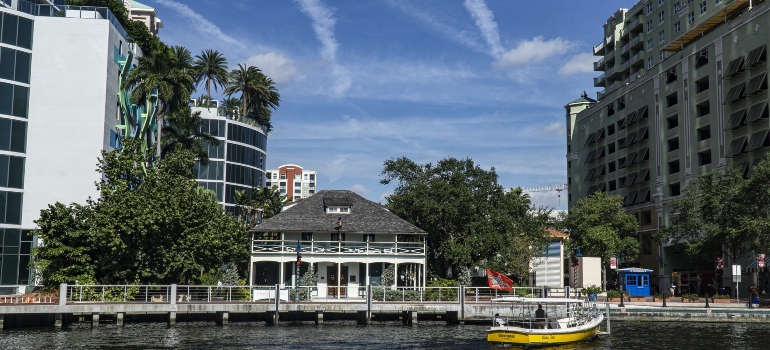 Thinking of moving your office? Fort Lauderdale could prove to be a great option!
If you are moving from Gainesville to Fort Lauderdale and thinking about moving your office, the new market can be a good place to grow your business. The rent of commercial buildings is more favorable, the median income is 10% lower than the average for the U.S. and the unemployment rate is higher, which will allow you to find personnel more easily. Also, professionals in the field of relocation are at your disposal. Just choose the best commercial movers in Gainesville and start your business in a new city. By the way, the median income in Fort Lauderdale according to the last census from 2021 was $66,994. To be able to live decently, you need to have at least this amount of salary.
Fort Lauderdale is a city of attractions and activities
Fort Lauderdale is a city that's perfect for beach and nature lovers. However, history has also found its place in this city on the coast of the ocean. You will be able to tour the Bonnet House Museum & Gardens. Among the parks and beaches are recreational centers, walking paths for boat tours, gardens, as well as restaurants, and shops. This is one of the cities where you will not be bored. All this leads to only one goal. Contact residential movers in Gainesville and they will arrange your move.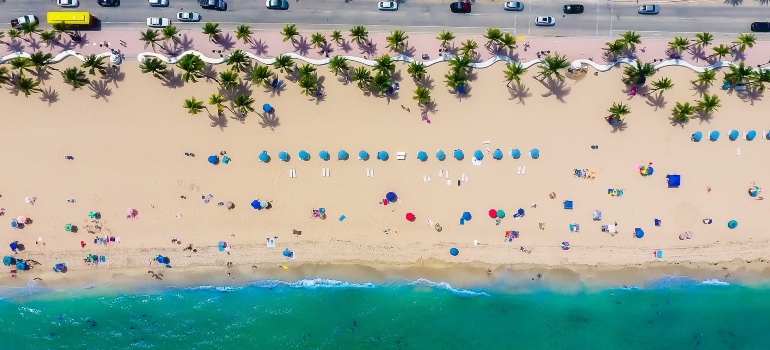 Moving from Gainesville to Fort Lauderdale can begin
All things considered, Fort Lauderdale seems like a great destination to relocate to. Living in Gainesville has many advantages, but if they don't match your expectations, "Canal City" is open to you. Every move has its difficulties, but with reliable movers, it can be a nice experience. Moving from Gainesville to Fort Lauderdale will be completed safely and efficiently, and you'll start enjoying this lovely city very soon.