New York is one of the most fast-paced, modern cities in the world. Everyone who's ever lived in New York looks back at that time with fondness. You'll truly never come across someone who was unsatisfied with their life in New York. But, when a place is so popular and amazing, a lot of people tend to flock there. And this automatically means higher rent prices, higher price of living in general, a lot of traffic, a lot of people on the streets, etc. A lot of people as they age want a more laid-back community, more affordable, and something they can call home. Well, you'll be happy to know that Florida offers just this type of place. On the other hand, if you're searching for something similar to NYC, Florida has that covered as well! Now, let's take a look at Best Movers Florida's list of best places in Florida for ex-New Yorkers.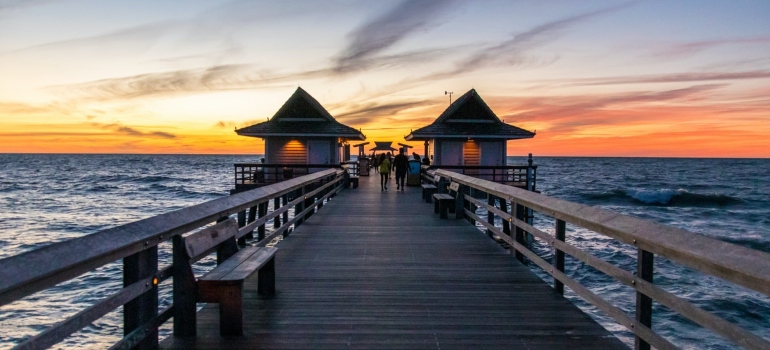 What are some of the reasons people are moving to Florida?
Everyone is searching for a place to call home. For some New York is a home, but for many people, this isn't reality. Starting a family in NYC sounds like an impossible task when you take a look at all of the costs. And even though you can make it work, you might enjoy living a bit more comfortable while raising your children. Perhaps your job is making you move to Florida, in that case, you might enjoy some bigger cities that remind you of New York.
Lower cost of living – New York is one of if not the most expensive cities to live in. And living on a budget isn't realistic in the long run. In Florida, you'll be able to live more comfortably while still enjoying the life you want to have. Everything is much less expensive in Florida and you'll feel like a millionaire. You'll even save some money moving if you choose the best movers in Delray Beach for your journey.
Living in bigger, more comfortable spaces – Living in NYC usually means you need to find a smaller living space, as well as crowded streets. Florida is very comfortable when it comes to this. For the same price you pay for your little studio apartment, you can rent a much bigger apartment in the Sunshine State. Also, there are fewer crowds and traffic, making everyday errands a lot easier.
You will find a job more easily – In Florida, it's always summer! Seasonal jobs are available every time of the year. And, generally, there are a lot of job opportunities in this state, as new businesses are growing left and right.
But, now let's get into the best places in Florida for ex-New Yorkers! Both those searching for something completely different or something similar.
Miami
Miami is the perfect pick for those looking for the big city vibe. It might be the most similar to NYC on our list. If you're looking for fun, parties, and the like, then Miami is the only choice for you! Apart from all of the typical nightlife activities, you'll get to experience beach parties as well! Once the heat lowers a bit in the evening, a party on the beach is the perfect activity. You can dance, drink, and go swimming, but remember to only chill close to the shore if you're intoxicated. Safety first. The best Miami movers are waiting for your call! If you decide to move, we would like to suggest you schedule everything well in advance. Once the moving season comes around, you might have difficulty hiring movers.
Also, did you know that in the entire state of Florida there is no income tax? It's an incredible selling point of the state that attracts many young professionals. Miami is a multicultural city with a lot of Latin residents. So, you will have access to some of the best and most authentic Latin foods! Even though NYC offers a lot of dining options, we're sure Miami's dining scene will impress you. When it comes to jobs, you'll be excited to know that Miami is ranked as one of the best cities to work in! People of any culture are welcome in the city which automatically makes work much easier. There's an air of understanding and empathy. You might benefit from learning some Spanish though!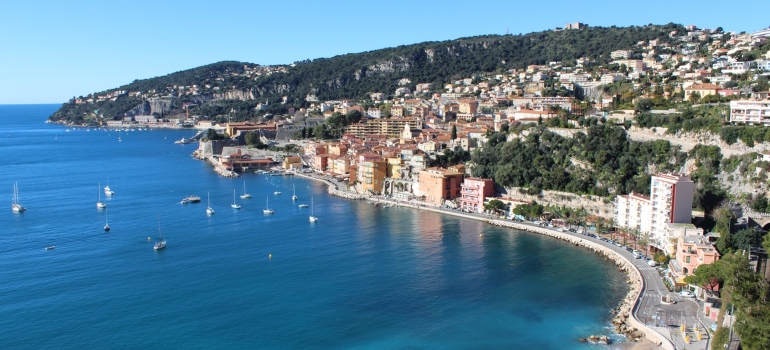 Tampa
The city of Tampa is perfect for young professionals just starting off their careers. Most of the big companies in Tampa are constantly searching for new talents. Tampa is the location for you if you want to focus on your work, job, and career. But, this is a double-edged sword. While there isn't much competition in Miami when it comes to work, Tampa is a completely different numerologist.com story. The city is known as an amazing place for young people to advance their careers, and as such, it has a lot of professional competition. This shouldn't scare you though! If anything, you should take the competition as an incentive to work harder and truly prove yourself as the best of the best. Even though it's much easier to settle for Miami, Tampa will simply offer more for your career life.
If you're planning to contact some of the best movers Tampa FL, we'd urge you to do it today. As soon as you arrive in Tampa you can go and experience so much. Due to the amazing weather all year round, you can expect festivals almost every weekend. There are bound to be some festivals that will interest everyone! There's the famous Sunset Music Festival that you mustn't miss. The Gasparilla Festival of the Arts is an amazing place for all those artistically inclined. And even if you aren't, there's no reason why you can't experience some amazing art.
Palm Beach
Palm Beach is the only city on our list where you can expect prices like in NYC. It is often considered a luxury destination, seeing how a lot of rich people live here. If you're well off and searching for a bougie destination to move to, West Palm Beach long-distance movers are ready to make your relocation as easy as possible. In Palm Beach, you can enjoy luxury shopping destinations, and meet a lot of influential people. It's the right destination for those who can afford it and want to do some networking.
If you enjoy upscale living, this city is one of the best places in Florida for ex-New Yorkers. You'll fall in love with Palm Beach in no time. So, what are you waiting for?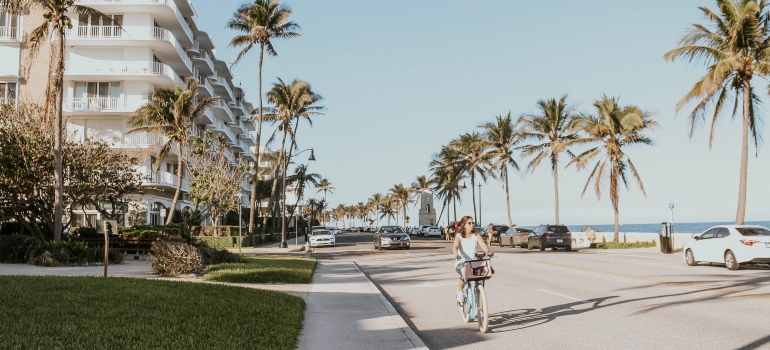 Orlando
Orlando is considered the city of culture. The biggest selling point of Orlando is its laid-back, relaxed vibe. People simply enjoy life here. Nobody is in a hurry, and everyone loves to stroll around and discover new cultural attractions. If you're trying to run away from the busy, fast-paced NYC lifestyle, Orlando is calling your name. Also, obviously, there are many beaches you can visit at almost any time during the year. A laid-back vibe and access to the beach whenever you feel like it? Sounds like heaven to us.
The locals are very friendly and accepting, so you'll have no trouble fitting in. As soon as the best movers Orlando FL leave you at your footstep, you're bound to have neighbors coming over to meet you. Moving to Orlando will provide many new experiences for you and your family. You can go exploring each day and still find new interesting places to enjoy!
Hialeah
Hialeah is a hidden gem in the state of Florida. It's quickly becoming one of the main destinations millennials move to. This city has the largest Spanish-speaking population in Florida, around 95% of the residents living here have Spanish as their mother tongue. So, knowledge of Spanish is mandatory in Hialeah. But, we'd like to point out that this is an amazing opportunity for some self-improvement and learning a completely new skill. Most of the world's population speaks Spanish! So, knowing Spanish can only be a pro. And with a majority of Spanish speakers, you'll learn Spanish as well as English in virtually no time.
Hialeah is full of close-knit communities that are very welcoming to newcomers. We all know how Spanish-speaking cultures tend to be more outgoing and friendly, and this is true for Hialeah. If you're looking to start a family, you'll be happy to know that the city is pretty family-friendly. The best residential movers Hialeah are prepared to relocate you in the bat of an eye.  There are some amazing schools, and living costs are much lower than in NYC.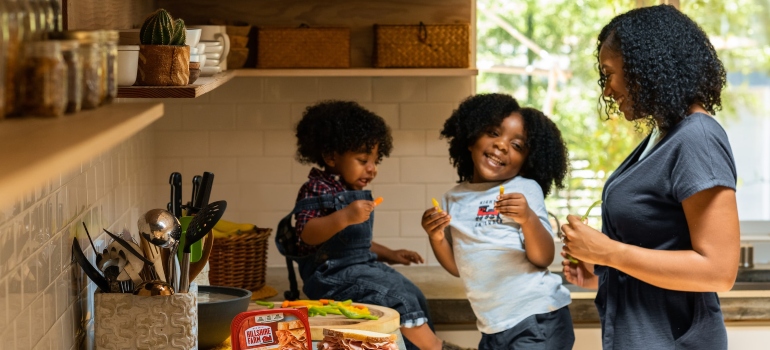 Pompano Beach
Pompano Beach is one of the destinations that gets the most sun during the year. With an average of 240 days of sunshine per year, you can expect a lot of gorgeous sunny days. And not only that, but the temperatures rarely go over 90 degrees. Could it be any more perfect? Your movers Pompano Beach can tell you about the amazing nature in this city. It's one of the best places in Florida for ex-New Yorkers who enjoy the sun and going out in nature. You can hike, or just take a walk in the many green spaces.
You'll always find something fun to do in Pompano Beach. There's a huge arts and culture scene that's evergrowing. You can explore the Creative Arts District, or enjoy a live event at the Pompano Beach Cultural Center. Trust us, there's no end to the fun times you can have in this city. Oh, and obviously, you'll have direct access to the beach. What's better than soaking up the sun on a lazy Sunday?
Fort Lauderdale
Fort Lauderdale is mostly known for its canal system, earning the nickname "The Venice of Florida". It's a true boater's paradise and perfect for ex-New Yorkers searching for a change. You can enjoy the many gorgeous beaches, an amazing arts and culture scene, as well as some incredible food. Fort Lauderdale is actually becoming one of the main cities people move to in Florida. It's a complete change of scenery and incredibly pleasant. With a lower cost of living and rent, it's calling all young professionals still building their careers.
Fort Lauderdale is a pretty quiet and relaxed city. It's perfect for starting a family and just enjoying life. Many find it surprising that Florida is experiencing such an influx of newcomers. But, Florida has always been the place to go, just ask your Fort Lauderdale movers FL.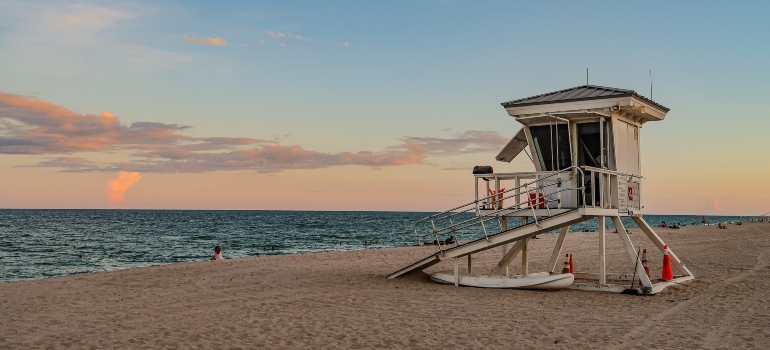 Jacksonville
As with most of the cities on this list, what attracts people to Jacksonville is living near the sea and beaches. Some of the most popular shorelines in Jacksonville offer golf courses. Even though you might think golf is boring, we'd urge you to give it a chance once your Jacksonville movers FL relocate you to your new home. Jacksonville is a town of action! Many of the residents enjoy a lot of outdoor activities. Don't be surprised to see many people camping, hiking, or cycling. And if you're in the mood, you're always more than welcome to join in! As with the majority of Florida, residents of Jacksonville are very kind and approachable which makes it one of the best places in Florida for ex-New Yorkers.
Boca Raton
According to niche.com, Boca Raton is the 2nd best city for raising a family in Palm Beach county. Boca Raton is a pretty urban place to live, and a lot of residents own their own homes. This means buying a home is a realistic goal in Boca Raton!
You can visit many different restaurants, cafes, and parks. And remember to ask your movers Boca Raton for suggestions! The majority of the population are either young professionals or retirees, making it a very tame neighborhood and one of the best places in Florida for ex-New Yorkers searching for simpler living.
https://www.pexels.com/photo/architecture-bay-beach-bridge-220762/
https://www.pexels.com/photo/pier-at-sunset-3731068/
https://www.pexels.com/photo/residential-buildings-in-front-of-body-of-water-during-daytime-105950/
https://unsplash.com/photos/rgLc08ZPWkY
https://unsplash.com/photos/YGcleYb9wEQ
https://unsplash.com/photos/fg1cPCm36jI