Vacation homes in Florida are extremely popular. People all around the world set their sights on one of the great Florida cities for their vacation escapades. Needless to say, Florida's real estate market is one of the biggest in the entire U.S. Best Movers in Florida get requests to relocate to the state on a daily basis. But what are the best places to buy a vacation home in Florida, exactly? It's what this article is going to be all about. We are going to present you with our top picks for your new vacation home! Let's dive straight into it!
Best places to buy a vacation home in Florida – Top 7
In a nutshell, here's the list of all the best locations for a vacation home:
Orlando
Miami Beach
Boca Grande
Key Biscayne
Naples
St. Augustine
Destin
There are more places that deserve to be on this list, for sure, but we feel that these locations encompass the best that Florida has to offer. All you will need to do is hire reliable long-distance movers, and you will be good to go! All of these places are great for a vacation home, you simply can't make a mistake.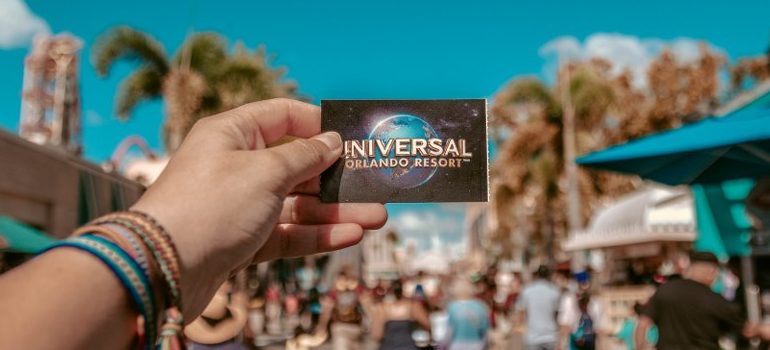 Orlando
Starting off with a "bang". Orlando is one of those quintessential places for a vacation home. It features many world-class attractions such as Disney World and Universal, which are sure to bring hours upon hours of enjoyment. The price of admission is nothing to scoff at, though, and having a home there is going to reduce the costs a little bit. You can also rent out your new home to other travelers if you want to further enhance your finances or to afford more conveniences such as packing services. Other than the theme parks, Orlando features amazingly diverse neighborhoods as well as a luxury dining scene and world-class nightlife.
One of the best places to buy a vacation home in Florida – Miami Beach
Moving on, the next place on our list is the amazing Miami Beach. It is more of a luxury option but it does that really well. It is a great opportunity for investment, as it is certain to be highly sought after in the years to come. Residential movers across the U.S. bring new residents on an hourly basis. Additionally, renting out the property in Miami Beach is extremely easy due to the extreme number of people visiting each year. As for what makes this place so popular, one has only to look at the amazing nightlife options, gorgeous beaches, and a sophisticated restaurant scene. Of course, there are all the other amenities you might expect from a city this size.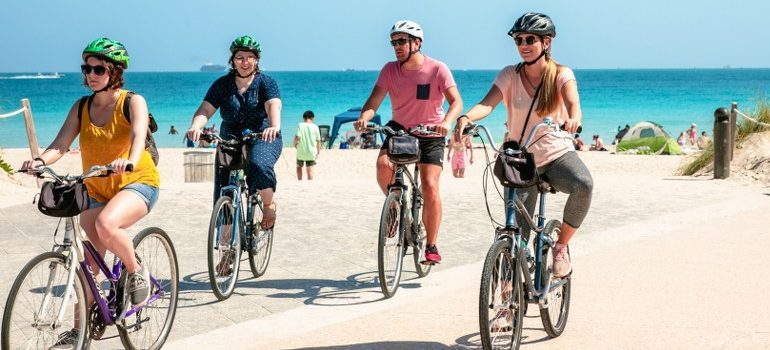 Boca Grande
Now we get to the more "relaxed" variant. The largest town in Gasparilla Island, Boca Grande, simply exudes charm and island vibes. It is a place where you can truly relax and recharge your proverbial batteries. There are few cars in the town as most people utilize golf carts or their own two legs. In fact, golf is huge on this island and there are numerous courses to spark your competitive drive. But one of the most amazing things about the town is that there are practically no traffic lights. If you want a quiet beach getaway from your vacation home in Florida, you will be hard-pressed to find a better one.
Key Biscayne
Now we come to the "middle ground". Being close to Miami and all its amenities, but also a little "off the beaten path", Key Biscayne is a great place to purchase a home in. The area is all about sandy beaches, lush parks, and ocean views. It is especially interesting to those who are into ocean exploration and water sports. It is close to the barrier reef and it is a singular underwater archeological trail in the country. This place is also a great way to enjoy low-key luxury, as you will not be in the middle of a big city.
Naples
If you are an avid golf fan and would like to be able to appreciate amazing waterfront vistas, all the while having access to luxury shopping options, Naples might be the best place for you. Located on the Gulf of Mexico shores, near Fort Myers, it is an awesome destination for a vacation. The cuisine is particularly noteworthy and includes some of the specialties you simply can't taste anywhere else. Real estate prices are quite affordable, as well, compared to some of the other places on the list. It is, low-key, one of the more attractive locations on this entire list.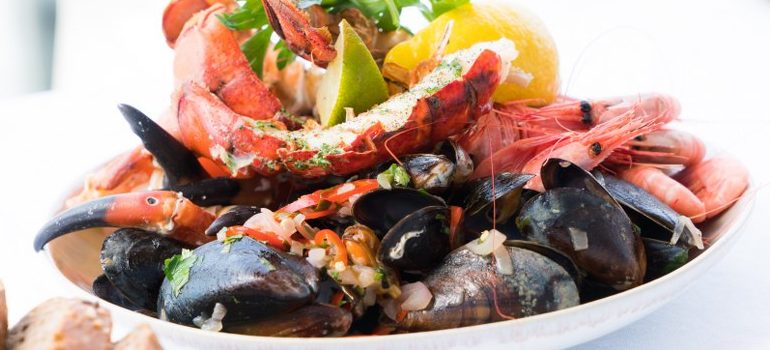 St. Augustine
The oldest city in the United States, the historical St. Augustine is a world-famous resort due to a plethora of galleries, historical landmarks, as well as amazing, centuries-old, architecture. The simple fact that more than five million people visit this city on a yearly basis makes it worth purchasing a vacation home. You will have absolutely no problems renting your property, there will always be someone who will want to enjoy what St. Augustine has t offer. And, of course, if you are a history buff, the city provides limitless potential. It is a great place to delve into the history of the U.S. and you will definitely not be disappointed.
One of the best places to buy a vacation home in Florida for fishing – Destin
Last, but definitely not least, Destin is a fisher's paradise. If fishing is your favorite pastime, this city is where you want your vacation home at. The only downside is that the homes themselves go for (sometimes) outrageous prices, due to the popularity of the location. But if you manage to strike a good deal, you will be welcomed by some of the whitest sand on the Emerald Coast and a huge variety of marine life. Obviously, this also makes Destin one of the "luckiest" fishing towns in the entire world. There are several types of homes for sale, from townhouses and older homes to modern waterfront condos. It is a place anyone can see themselves living in and provides something for everyone.