Prices of real estate are always fluctuating in the US. It can be so unstable in some places that some people feel scared to do anything. When it comes to Florida, it stands well. There are big cities that will be much more expensive and there are many smaller places where rent is not that high. But, where is the cheapest rent in Florida? Our goal is to inform you of this matter and give you an insight. So, before you start looking for Best Movers Florida, be sure to remember all of this and make a proper decision!
Here is a list of places with the cheapest rent in Florida in 2021!
Lake City
Daytona Beach
Tallahassee
Jacksonville
Panama City
Lynn Haven
Lake City
When talking about Lake City, we have to mention that this is one of the newest communities in Florida. It is a great place where you can go and take a break from everyday life. But, it is also a great place where you can be all year round and enjoy your time. It is a rather quiet place so you should not expect to have wild parties there. But, you can be sure that you will be able to enjoy all the quietness that you need. It is a cheap place with around 600 dollars for a one-bedroom apartment. Not a bad deal if you want to mix cheap with quiet!
Daytona Beach
No matter whether you are moving from NYC to Florida, moving from California to Florida, or any other place for that matter, Daytona Beach is never a bad option. Many people wish to live here due to the sun all year long and great beaches. You will have the chance to lead your life as you do not have one problem in the world.
A big misconception about this place is that it is expensive. It is not expensive and almost anybody can afford to rent a place here. Two-bedroom apartments are around 1000 dollars and that is not that much compared to what you are getting. It is rather cheap if we take this into consideration!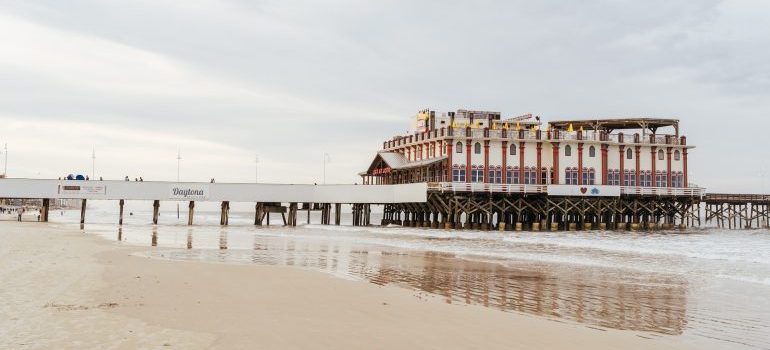 Tallahassee
Not too many people know that this is the capital of Florida. It is often in the shadow of much more known places like Miami or Orlando. But, this does not mean that Tallahassee is just the official capital. The city of Tallahassee is a place that is best suited for young professionals and people that would like to get a proper education. You can enroll in Florida State University or some other university and take your courses. The best thing about this relatively big place is that rent is among the cheapest in Florida. You can find two-bedroom places for just around 1100 dollars. Not a bad deal when we have in mind what it offers you!
Jacksonville
On the other hand, almost all people have heard about Jacksonville. It is a major city in Florida with a population of around 900,000 residents. That means that this place has a lot to offer. It is perfectly suited for professionals that want to make their companies grow to the sky. Of course, it is not all around that. There are many restaurants, museums, galleries that you can visit and make your time worthwhile. With around 1200 dollars, Jacksonville is one of the best options for you when we talk about the cheapest rent in Florida. So, if this is something you are interested in, find residential movers for your move and be done with it. Start your new life here and evolve to be the best you possibly can!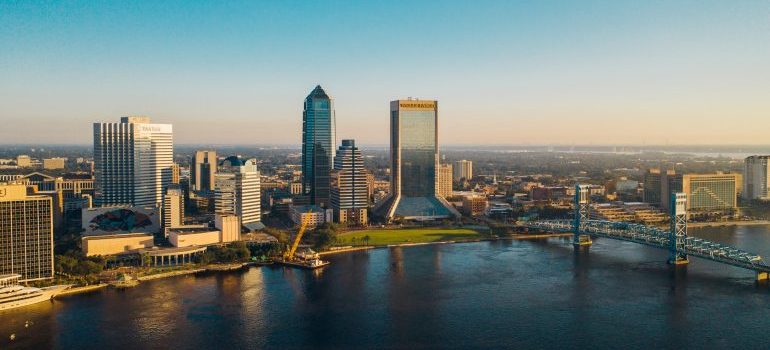 Panama City
This is one of your best bets if you want to pay cheap rent in Florida. It is one of many cities that was affected by the hurricane. That means that a lot of people have moved out of here in order to pursue a better life. But, the times are different now. The place is seeking new ways to make people come here and revitalize the area. Prices for rents here are not the lowest but it should not be too hard to find what you are looking for. You can be sure that you will not go broke by having to pay for the expensive rent!
Lynn Haven
Gulf Coast water is something that many people want to experience. Well, if you choose Lynn Haven as your future place of living, you will have the chance. The story is very similar to Panama City. It was affected by Hurricane Michael. That means that there are many places here that you can rent for a pretty low price. Even if you find it a bit expensive for your pocket, we have to remind you what you are getting. You are getting crystal clear water where you can enjoy yourself with your family and friends. This is a perfect place to start your roots in!
Florida is full of cheap rent places where you can start your new life!
As we have mentioned, the real estate market is not always stable. But, things are good in Florida. Everyone can find what they want, even if you are looking for luxury places or cheaper ones. You can now see some of the best things about each and every one of these cities. It should be quite enough for you to make the call. Of course, making the call to relocate and moving are two separate things. You will have to go through the process of finding movers, getting moving estimates, getting packing supplies, and much more. But, you will see that it is worth it because all of these cities are great! Their future is bright and you can become a big part of them in the years to come!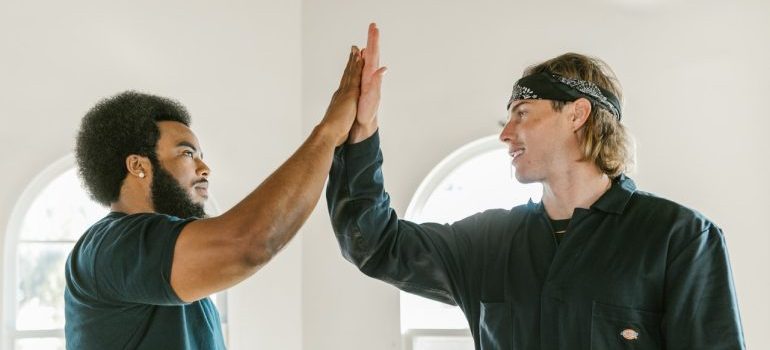 You have the list of the place with the cheapest rent in Florida in front of you. But, no matter how excellent a particular place sounds, you want to check it out and see all the important things for yourself. So, make sure you do this after you read the article and you will not make a mistake!