If you are thinking about moving from California to Florida you came to the right place. Here we will talk about some differences between California and Florida, and ways to adjust to Florida. It will not be hard, because Florida can be really nice. However, there is also a reason why you may want to reconsider moving there. More to come. Moving to Florida has its perks but it also has some things that you may not like. There are pros and cons to everything in life, and this is much the same with relocation to another state. We are going to provide you with all the information you might need to decide whether relocating is the right choice for you.
Moving from California to Florida 101
First and foremost, let's talk about why you should move to Florida. Florida can be really nice, but the main difference when we talk about relocation from California to Florida is that Florida is cheaper to live in. This is probably the first thing that you will notice once you move there. That is a huge plus, you have to admit. Another great thing about Florida is that there is always warm weather. Some people do not like that, but if you have decided to move to Florida you are probably already aware of that and you are loving it. Also, there are some really nice beaches there.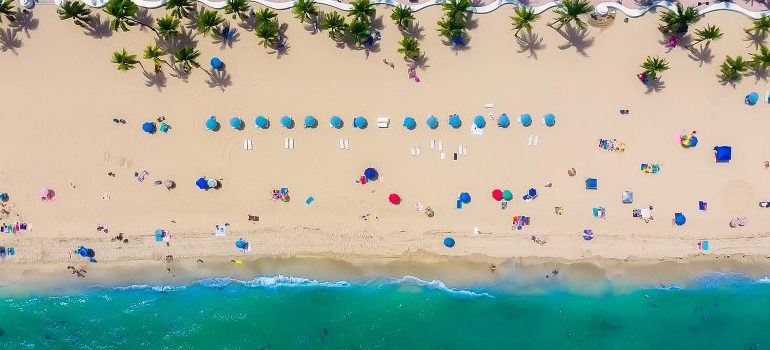 However, as with every other state, there are tangible pros and cons to living there. You will do well if you acquaint yourself with them before you make the ultimate decision to relocate.
Moving from California to Florida pros
There are numerous benefits in store for you when relocating to the sunny state of Florida, starting with:
The weather during winter is amazing
The fact of the matter is that Florida is second to none when it comes to the weather in the winter, as far as the U.S. is concerned. You will be able to enjoy warm temperatures throughout the year, but it is the winter where Florida really "shines". It is a well-known fact that many "snowbirds", or people that relocate to warmer climates during the winter choose Florida as their destination. Additionally, there is no threat of hurricanes during the winter and the tornadoes and thunderstorms are much less frequent. You can also expect low humidity levels and a lot of sunshine during the winter months. Of course, it is important where in Florida you live, as some regions have it better than others. But for the most part, you can forget about the snow and cold that is usually associated with the winter months.
Beaches are absolutely gorgeous
It is no secret that Florida's beaches are some of the most beautiful ones in the entire country. Some of them, such as Sarasota Siesta Public Beach, have won several awards for the best beach in the U.S. Other notable beaches include Panama City, Delray, Miami Beach, and many more. In fact, you can simply stroll along the coastline and gorge your eyes on the stunning beaches all around it. If you are a person who likes to spend their time in the sun, enjoying the sounds of the ocean waves, Florida might just be the perfect place for you.
Furthermore, the range of watersports activities in Florida is unsurpassed and you will be drawn to try them out. This will be great for your overall fitness level, as you will have more reasons to exercise. However, when in a crowd of similarly-minded people, you will be much more eager to do so. Living in Florida can make you more conscious of your appearance, and by changing it you will also make yourself healthier.
Lower living costs
Even though California has a stronger economy than Florida, the overall living costs are much lower in the sunshine state. There are cities that offer affordable housing, such as Jacksonville, where you will be able to purchase a home or rent one at an affordable price. Moving from California to Florida, the median home value becomes around $186,519, which is quite lower than what California can boast. The main reason why overall costs of living are lower is due to the fact that California is the 2nd most expensive state, with only Hawaii in front. While Florida is by no means a cheap state to live in, compared to California, it is a breath of fresh air as far as living costs are concerned.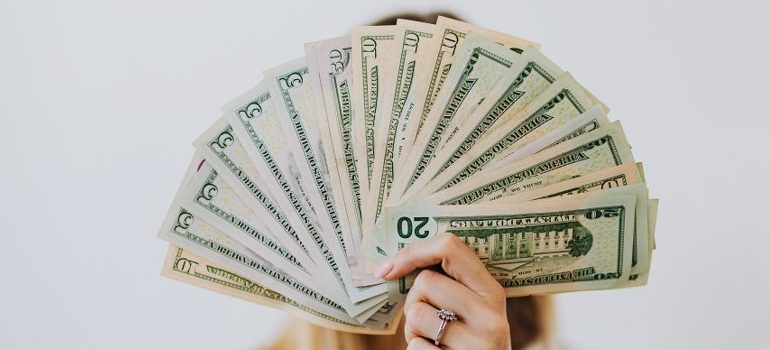 Better healthcare
To be perfectly honest, Florida's healthcare is nothing to write home about. However, the fact is that California ranks at #42 out of 50 states when it comes to it, while Florida ranks #30. Another positive fact is that Florida is steadily climbing the ranks in recent years, as it was much lower-ranked in the past years. Florida is on the right track, and its healthcare is getting better by the day. It is not in an ideal state yet, admittedly, but it is working its way toward it. 
Lower tax burdens
When it comes to taxes, it is important to note that Florida's combined tax burden is only 8.9%. This means that taxes will "eat away" less of your income compared to California, which has a tax burden of 11%. Additionally, you do not need to file a personal income tax, as that is not a thing in Florida. Basically, the higher your income is, the more advantageous living in Florida becomes. You will be able to afford more with the same paycheck, simple as that.
Friendly locals
But one thing that completely separates the two states is the friendliness of their residents. While California has a fast-paced overall attitude, the residents of Florida are warm and welcome. You will feel right at home from the moment your long distance movers Florida bring in your belongings. It is easy to make friends in this state, and people here do not judge. The diversity of the state is simply incredible. It is a true melting pot of cultures, and they all respect one another. It might come as a surprise how easy it is to fit in, actually. The residents are also accustomed to tourists and people from all across the world. This leads us to our next point.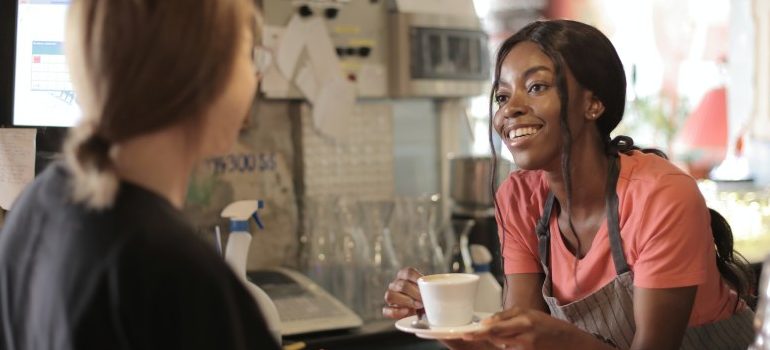 Top holiday destination
People across the world spend a lot of their hard-earned money and quite a bit of energy to travel to Florida for vacation. But for you, all the splendors that this state can offer will be at your fingertips. Needless to say, enjoying everything that Florida has to offer is a lot less expensive that way. You can also simply "join the crowd" of happy tourists and explore the state at your leisure. From amazing theme parks and beaches to all the other attractions the state has to offer, you will definitely be spoiled for choice. Over 110 million tourists choose to visit Florida every year, some of which go through great personal expense to do so. As a resident, you will have all those things in front of you, to enjoy them as you see fit!
Moving from California to Florida cons
There are a few cons, or why you shouldn't do this of course. Even though Florida has Miami, which is like one of the most awesome cities in the world, with the best nightlife, there are some reasons that we should mention in case that you are hesitating about this move. Florida has a lot of bugs. Since it is warm, and sometimes very humid, insects like to party in Florida. So, if you are sensitive about all sorts of bugs do not go there. Also, since the humidity is high in Florida, you will probably have to visit a hairdresser more than usual. Another important thing to know about Florida is that serious storms are not a myth. There are also bugs and humidity, which some people find to be quite the nuisances.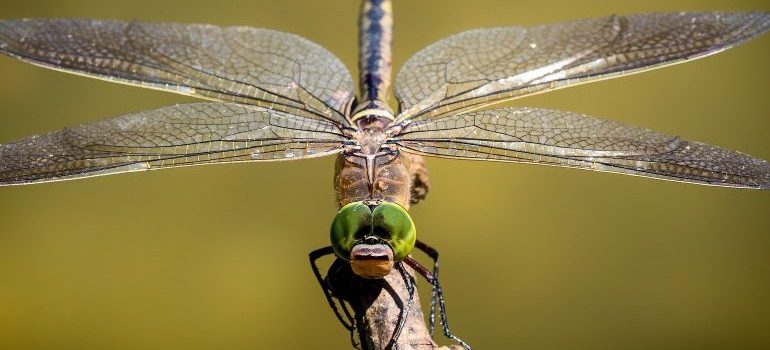 But there are some other cons that you need to be aware of.
Heat and humidity
The major problem with Florida's weather, as compared to California, is that it is quite humid throughout the year. Barring winter, the combination of sunshine and humidity is overall worse than in California. Many residents complain about humidity on a daily basis and some of them even decide to move out of the state because of it. Of course, you can stay at home during the most humid days but it is not always an option.
Occasional bad weather
Florida has some of the highest home insurance rates in the entire country. The main reason is, of course, the chance of tornadoes, wildfires, hurricanes, flooding, etc. Of course, some areas are more prone to these natural disasters than others, so choosing your place of residence is of the utmost importance. You can lower the risk considerably by choosing one of the cities with a low chance of these occurrences happening but you may need to accept that there is a possibility of having to endure through them. It is one thing to go to Florida for a vacation and another thing entirely to live there full-time. If you simply can't imagine yourself facing a hurricane, you might want to consider staying in California. 
Population density
There are more than 21.48 million people living within Florida's borders. While California does have a higher population, around 39.51 million, it is also 2.9 times larger than Florida. The population density is much higher in the sunshine state, with most people living along the coast and in the Orlando Metro area. Now, add 110 million tourists that visit the state every year and you can soon figure out why the residents feel Florida is getting overcrowded. Moving from California to Florida is quite popular, after all, but it means that you will always have to scramble for parking.
Furthermore, the quality of life is somewhat reduced by overcrowding, as you will spend quite a bit of your time waiting in one line or another. In fact, in some of the largest cities, not standing in a line is a rare occurrence. Of course, if you live in the countryside it gets better.
Traffic
Tying in closely to population density, traffic can be absolutely frustrating at times. But the main issue with the traffic is that Florida has a reputation of having terrible drivers. The main "issue" is that the tourists that are visiting the state rent cars which they are not accustomed to, and they do not know the roads. Some of them can't even understand the road signs, or even read them! Furthermore, it is common for tourists to "drink and drive" which further exacerbates the issue. Not all tourists are bad drivers, of course, but it is undeniable that in recent years the number of traffic jams and accidents have increased by quite a bit.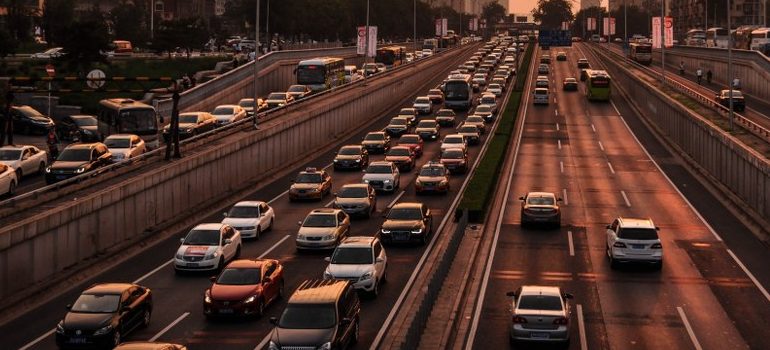 Moving from California to Florida – relocation process
If you weighed all the pros and cons and are ready to relocate to the sunshine state, here is what you will need to do:
Set a moving budget
Create a moving checklist
Organize your time
Hire professional movers
The relocation process is a lot more complicated than that, of course, but these are the basic guidelines that will get you started. You will need to adjust on the fly, taking care of various issues as they come up. But for the most part, if you follow these steps everything is going to be easier. With that in mind, the first thing you will need to do is to:
Set a moving budget
State-to-state relocations can get very costly, real fast. You need to make sure that you know what you are working with before you start making any calls. There will be a myriad of expenses coming your way, and you will need to make financial decisions on a daily basis. If you don't have a line in the sand that you can't cross, you will have a much harder time. Therefore, take some time to figure out exactly how much you can spend on your relocation, making sure that all your other needs are covered, as well. You will have plenty of options to make your move more convenient, after all, and knowing what you can't afford will save you a lot of time and energy.
Create a moving checklist
After you have the budget "set in stone", it is time to start organizing. The best thing you can do is to create a moving checklist. This handy little document will be your overview of all the necessary tasks you need to perform prior to relocation. The way you create the list is rather simple. All you need to do is take a piece of paper and write down every task that needs to be completed before moving from California to Florida. Of course, you will most likely not be able to think of everything on the spot. It is perfectly fine to update the list as soon as you think of another task. Just make sure to leave plenty of room for additional errands.
You can also grab one of the online templates and fill them out with the specifics of your relocation. By using templates, you will assure that you don't forget to add an important task. But for the most part, simply writing down the tasks and checking them off as you complete them will be just fine.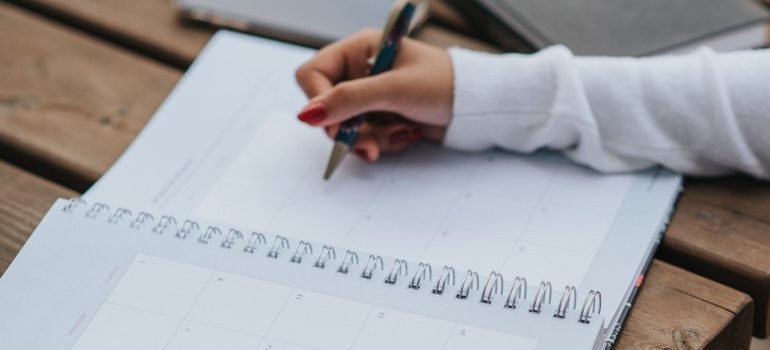 Organize your time
All of these tasks will take considerable time and effort to complete. You may need to balance between your job, family, and other things you have going for you, with the necessities of relocation. For that reason, you will need to create a timeline for your tasks, so you can manage your day-to-day life better. There are numerous ways of doing so but the best one is to simply do what feels right. Everyone has different priorities, after all, and what might work for someone else does not mean it will work for you. Therefore, the best thing to do is to analyze your own free time, capabilities, and unique circumstances, and organize accordingly.
Hire professional movers when moving from California to Florida
Let's not forget one of the most important parts of relocating from California to Florida. There, you can find the best movers, with the most professional service. We are talking about Pompano Beach movers who will move you in no time. So, from that side, you are all set. However, one thing that you will want to do is book your movers early. By contacting your movers early enough, you may qualify for discounts and you will all but guarantee the moving date of your choice. Finding the best movers for the occasion might not be the easiest thing in the world, but you can make it a lot easier by contacting a moving matchmaker, such as Best Movers in Florida. We can help you find a perfect moving company for your situation, one that will enable a smooth and reliable relocation process for you and your family.
Consider which moving services you might need
Professional movers offer a variety of moving services. Normally, these services are grouped into packages, such as:
But there are some special services, as well, that can make your relocation more convenient or more affordable. For example, you can opt to hire labor-only services or take advantage of student or military moving packages. Basically, there is a service for every occasion, you just need to find a mover that is capable of providing it. If you need any assistance, remember that you can always get in touch with us. Our team stands ready to help you make the most out of your relocation.
Moving is stressful when you are moving locally, and even more so when you are moving from California to Florida. There are some new things to which you will have to adjust. So, keep your eyes on the prize, and do your research. If you have the chance to go to Florida on a vacation and see if that is the place for you and your family. It is important to know as much as possible about your potential neighborhood, city, the proximity of good schools, gyms, coffee places. Make a list of the things that are important to you and check them out in Florida! Good luck!