Florida is considered one of the most wanted places in the US. There is a good reason for that and we all know it. When you see different images from Florida, all you can see is the sun, beaches, good mood, etc. Those are reasons enough for you to consider relocating to Florida or even between the cities on the peninsula. Moving from Miami to Orlando is one kind of relocation that is becoming more frequent. Even though the distance is not that big, you should still hire the best movers in Miami to handle the relocation. Never leave things unhandled when it comes to moving. But, the move to Orlando is much more than just movers. Learn where to concentrate in order to make proper decisions!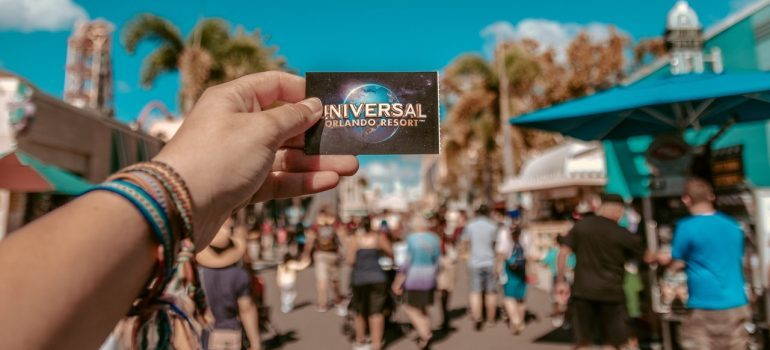 What are you going to learn?
It is our idea to make your Orlando relocation as smooth, and as easy as it can be possible. In order to do this, there are a couple of things you should know.
Getting to know Orlando

The benefits and drawbacks of moving here.
The cost of living. 
and other tips and tricks. 

How to move to Orlando, stress-free. 

Making a proper plan
Choosing a reliable moving company. 
Packing.
Relocating. 
There's a lot of ground to cover. So, without further adieu, let's get started.
Moving from Miami to Orlando
Research suggests that people are moving to Orlando by the dozens every week. There has to be a reason for it, right? Well, there is. There are actually, a couple of reasons that make moving your family to Orlando the perfect choice for you. However, let's not get ahead of ourselves. First, let's get to know the Theme Park Capital of the World.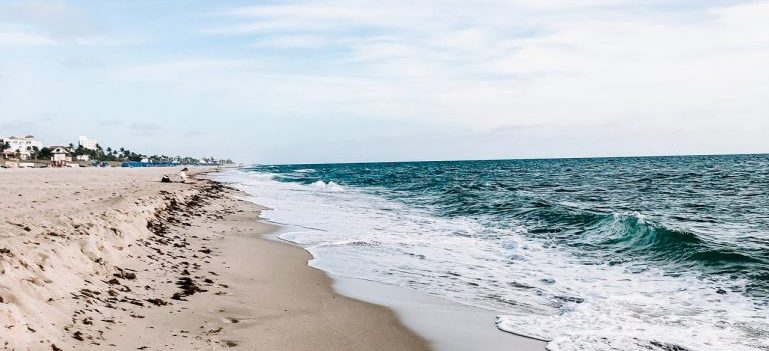 So, Orlando is actually the sixth-largest metropolitan area in the southernmost part of the USA. With a population count of around 2.5 million people, it's no wonder why it's considered to be, by many, a mecca of culture. However, Orlando is not just a culturally diverse city. It also serves as a great tourist attraction. With landmarks such as the never-ending-fun and entertaining Walt Disney World to the amazing Universal Orlando Resort, and the famous Orlando Eye. Making it one of the most popular cities for people to live in America.
Moving from Miami to Orlando – the benefits
So, what can you expect to change for the better once you move to Orlando? Well, there are a lot of things. First of all, the weather. While you might be used to that Miami subtropical weather where the summers are humid and hot, it's not like that in Orlando. Orlando has, what would be best described, as two seasons – summer, and winter. However, while summers are hot, winters are mild and don't really pose something that you should worry about.
On top of the weather, Orlando is great because of its state tax-free policy. Although, if you are moving here just because of that fact alone, keep in mind that you are still going to have to pay for federal taxes, as well.
Don't forget about the beautiful nature, parks, hiking trails!
While Orlando is world-known as a tourist attraction, you would be remiss if you didn't get to experience all its beautiful landscapes, hiking trails, and parks. You'll also be able to take a stroll down the beach, sit back, relax and enjoy the sun. Or even, dive in the water or surf. There really is no end to all the activities this beautiful city provides.
There is no end to the best places to go out in Orlando.From the Wall Street Plaza and Pointe Orlando to Downtown Clubs, and Orlando's very own Improv Comedy Club. You seriously cannot get bored in this city. There is something to do for everyone!
Moving from Miami to Orlando – the drawbacks
There aren't many drawbacks to moving to Orlando. As you might imagine, the pros definitely outweigh the cons. However, there are some drawbacks to moving to Orlando.
Expect thunderstorms, hurricanes, and lightning. 
There are plenty of sinkholes in Florida.
Tourists. 
And while all this shouldn't be new to you if you are planning on moving here from Miami, it's still worth mentioning.
The cost of living in Orlando
You'll be glad to hear that the cost of living in Orlando is actually around the national average.  On top of that, Overall, Orlando, Florida is 15.4% cheaper than Miami, Florida. While the median home cost is the biggest factor in the cost of living difference. And, in that regard, the median home cost is 25% cheaper in Orlando.
Moving from Miami to Orlando – Transportation
Getting around in Orlando is quite easy. You have the option of using Lynx Bus, Orlando Shuttle vans, and LYMMO Bus. Some of these services are charged, while others like LYMMO Bus are completely free. Orlando has arguably better accessibility to transport. However, it's hard to beat the Miami Metrobus, Metrorail, and Metromover.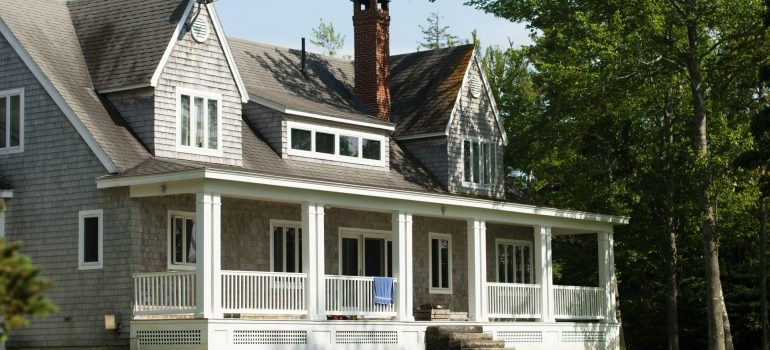 However, if you decide to get around in Orlando by driving here are some simple things you need to take into consideration:
a valid license from another U.S. state or territory or from their country of residence.
proof of financial responsibility in order to drive legally.
use headlights and windshield wipers when it's raining. 
The speed limit is 70 miles per hour on the highway. While residential roads around Orlando will have a speed limit of 30 miles per hour. 
Moving from Miami to Orlando – make proper choices!
Moving sounds easy to people that do not have the experience. But, it is much more complicated. There so many decisions for you to make. If you make a mistake, even a minor one, it can be problematic. That is why you should understand what to keep in mind when relocating to Orlando from Miami.
Find a new home
Organize yourself soon
Make a checklist
Choose the proper moving company
Pack
Find a new home
Before starting preparations for the actual relocation, you have to do some things beforehand. The most important thing here is to find a new home. This is not something that you can or want to do in a short period of time. You want to dedicate as much time as you possibly need.
Everything depends on whether you are going to rent or buy. The process could be much longer if you are planning to buy since there is a ton of paperwork that needs to be signed. You will need to find a good real estate agent that will be the core of your search. Never hurry this matter because you can end up with regrets!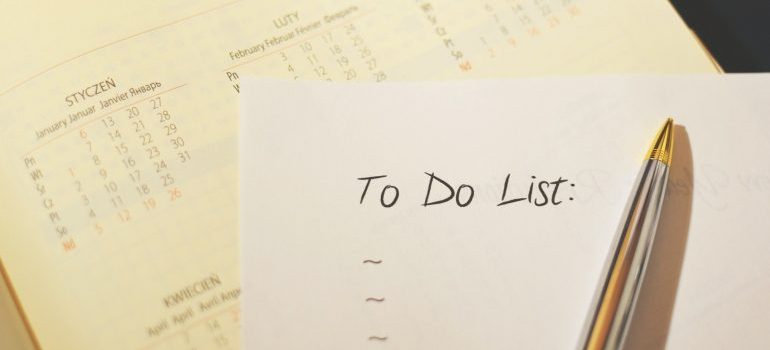 Organize yourself soon
Time is probably the most important thing to consider when moving from Miami to Orlando. Even though you are not going out of Florida, it is still vital for you to start organizing on time. Even though it may be hard for you to start on time, you have to. If you avoid doing this, you will be exposed to a much greater risk of wrong choices. When you have time, you can think freely and even if you make a wrong call, you can change it. When you do not have time, you will be stuck with your latest decisions. If you can't start on your own, you can ask someone close to help you start on time and organize properly.
Make a checklist
Moving is the time when you have too much on your mind. There is a chance that you will forget something crucial and make your move a lot harder. All you have to do is make a moving checklist. You should include every aspect of the relocation, everything that you have to do. Even if it is just a smaller portion of the entire thing.
That means that you should include everything from finding your new place, finding the best movers in Orlando to help you with the relocation, packing, tasks on a moving day, etc. Just write everything down and cross as soon as you are finished with the specific task.
Choose the proper moving company
Your choice of moving company is extremely important when moving. You can move across the country or you can move locally but you always need adequate movers that know what they are doing. If you choose wrong and pick movers that have no experience, you risk something bad happening to your belongings. In order to find the best Florida movers, you need to take time as well. You want to check the company before you make the call and hire them.
This is best done by checking moving reviews. Regular work, like checking the company's license is important but it will not tell you whether the company is good or not. It will just tell you that they are allowed to work by law. On the other hand, to check them properly, be sure to read moving reviews. You will find out important information about the moving company you are interested in. It is all written by the previous customers of the company you want to hire. If there is an option online, you can reach to them and see whether you can learn something more.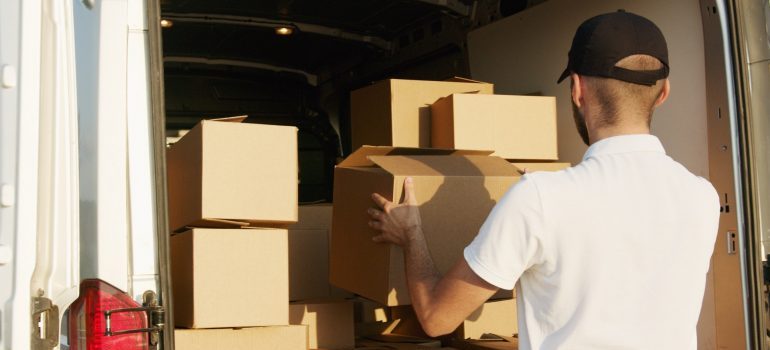 Pack for your relocation
In order to pack for your relocation from Miami to Orlando, you need to follow some rules. You have to use proper moving supplies, especially for delicate items. What we mean by this is that you can't put fragile items in a regular cardboard moving box without protection. You need to use plastic wrap, towels, and anything else that can use to resorb the impact. When it comes to the place where you can get all the items, you should get them from your movers. All moving supplies that come from professional movers are always new so you will have no problems with them.
Use moving day wisely!
Even though it is a moving day, that does not mean that there is nothing you can do. There are many tasks to complete on a moving day so do not think that you will just lie around and wait for the movers. You need to check whether you have packed everything. Also, you need to check the labels and whether everything is properly done. Also, you need to prepare your essential documents. Many people forget some of them and have problems during or after the move ends. You should avoid all of this by making sure that you have everything that you need.
Summary
Moving from Miami to Orlando is a process. It can be very long but it can be short too. But, it is certainly important to be serious and concentrated. After all, you are not moving every day. You can segregate these few days and dedicate yourself completely. If you do that, we are sure that you will not have any problems during your relocation to Orlando!