There are around 130,000 people that call Coral Springs home. And, your decision to join these numbers is absolutely great. Now, some will say that Coral Springs is close to nothing in particular, but in reality, it's close to everything. Places like Parkland, Boca Raton, Pompano Beach, and Fort Lauderdale are just a short drive away. Not to mention that, if you're a fan of nature, the mighty Everglades are right there as well. However, before you give Best Movers in Florida a call, you could use some important information. There are a few useful things to know before moving to Coral Springs, and we're here to introduce you to some of them. With our help, you can fully prepare for the road ahead and have an amazing relocation!
A brief introduction to living in Coral Springs
In recent poles, Coral Springs has been ranked 3rd on the list of 100 best places to live in Florida. And there are quite a few reasons why this decision makes sense. Compared to the neighboring cities, Coral Springs is a much more relaxing place to live in. This is mainly due to its relatively small and relatively young population. The median age is 36, and the median household income is around $70,000. Because of this, the town's population has increased by 1.91% in the past year. Yet another reason why hiring best movers in Coral Springs and heading over is a great idea, is the diversity it offers. There is a predominant mix of Whites, African Americans, Hispanics, and Latinos in the city.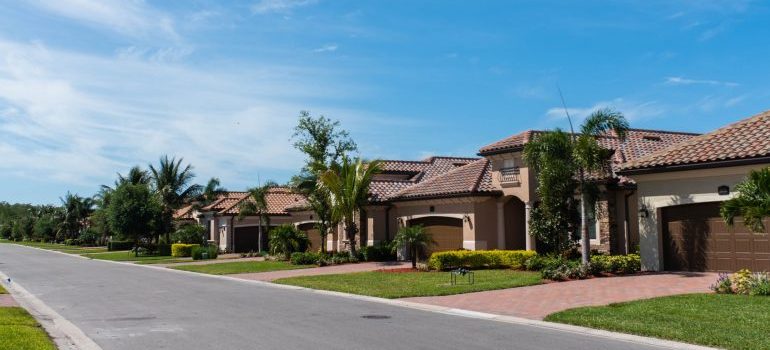 Even though the Coral Springs traffic isn't bad, the city employees still spend an average of 26.8 minutes in traffic. This is ever so slightly longer than the national average of 25.1 minutes. "Super commutes" also exist, and this means that people spend over 90 minutes in their car. These situations are very rare however and only happen to around 1.55% of the workforce. Aside from the light traffic and amazing weather, the city events make Coral Springs one of the best places for families in Florida. There is something happening in the city almost every day. From back-to-school supply drives, over holiday parades, to various charity marathons. All of this makes living in Coral Springs great for people of all ages.
The economy of the city is on the rise
Over 68 thousand people call Coral Springs their workplace and because of this, the economy is booming. The largest industries are health care and social assistance, followed by retail, and technical services. In 2017, the median income rose to $70,768, which placed it  17% higher than the national average. This also means that the city is ahead of the neighboring areas as well, beating Broward County, Fort Lauderdale, Margate, and Coconut Creek. Some of the most common jobs for residents are office jobs and administrative support. This is followed by sales and retail, and lastly management occupations. All things considered, this is one of the best places for young professionals in Florida. No matter what your field is, you won't have a problem finding work once you relocate.
Housing prices and living conditions
On average, the property value in Coral Springs is around $315,000, based on a 2017 poll. Given the fact that this is a retirement city, the percentage of employed house owners is far lower than the average. Even so, over 60% of the residents own their homes. Most of the households own two to three vehicles, and about 80% of drivers commute by themselves. Around 9.6% of residents either carpool or use public transit, while roughly 5% work from home. Over 40% of Coral Springs adults above 25 have a bachelor's degree. There are 3 high schools, 4 middle schools, and 12 elementary schools in the area. Nearly every public school was graded "A" by the Florida Department of Education, based on their programs and successes through the years. If you happen to be moving to Coral Springs with kids, you'll be happy to know that their education won't lack.
Other things to know before moving to Coral Springs
Now that we've covered some of the more technical bits of information about the city, we can move on to other useful things you need to know. These details will serve a double purpose. If you're still not sure whether or not moving to Coral Springs is a good idea, they will solidify your decision. And, once you do relocate here, they will help you adapt quickly and become a true Coral Springs resident.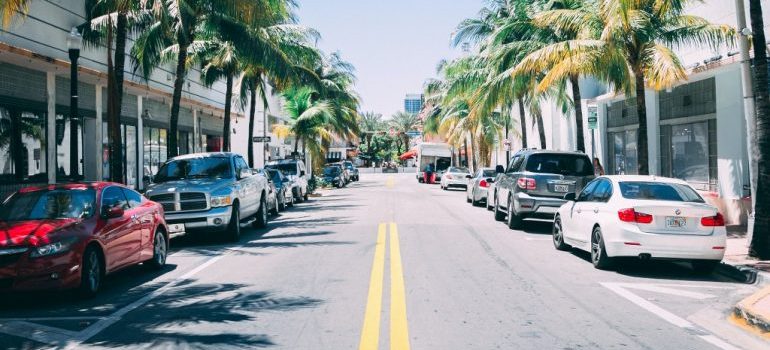 Notable landmarks in and around the city
Even though most people believe that there isn't much to see in Coral Springs, that couldn't be further from the truth. In fact, the city has two designated Florida Heritage sites. First is the Coral Springs Covered Bridge, which happens to be the very first structure built in the city, back in 1964. Then there's the Museum of Coral Springs History, which was founded in 1976. And you're especially lucky if you're a nature lover. Because it is so close to the Everglades, the city is famous for its natural parks which include the Tall Cypress Natural Area, the Sawgrass Nature Center, and the Betti Stradling Park. In addition, the city hosts a plethora of art exhibits each year. Simply head on down to the Museum of Art or the Coral Springs Center for the Arts, and you'll find something that suits your artistic tastes.
The downtown area
If you're looking for a quiet place to retreat to, which still has an urban community feeling, give your reliable long-distance movers a call because Coral Springs has you covered. The city is working tirelessly to constantly develop its downtown area. Recently, the Coral Springs ArtWalk has been completed. It features a pedestrian-friendly environment perfect for both walking and cycling through the city core. It boasts an impressive 1300 linear feet of space, 300 linear feet of seating wall, 6 art sculptures, and a special events area capable of fitting 50 tents. The downtown area is home to countless events, from the sunset yoga sessions to the farmers market. During the year, you will also find many art exhibits, jazz concerts, and children's events. Needless to say, moving to Coral Springs will make everyone in your family happy, regardless of their age.