Although most people don't choose to move to Orlando for its nightlife, it has much to offer even in this part. Namely, there are many awesome restaurants, bars, clubs and live shows which anyone would absolutely love to visit. You will definitely love some of the best places to go out in Orlando. This is because the options are so versatile that you definitely won't lack for choice.
Let's start!
For instance, there is both Disney and Universal which plenty of activities to do after work. Also, Orlando has its famous City Walk and the memorable firework shows over Cinderella's Castle. Even the downtown area in Orlando comes alive during the evenings!
So, if you're thinking about moving to Orlando, consider hiring moving company Palm Bay, FL. Namely, there are many different local taverns and modern bars you can choose from. Also, there are amazing rooftop spots and even live theatres. Along with this, there is a number of night clubs all around Orlando. Therefore, everyone can find the perfect spot for them, since they range from rock bands to EDM DJs.  Nevertheless, here are some of the best places to go out in Orlando.
Top 6 Best Places to Go out in Orlando
Wall Street Plaza
You can easily find Wall Street Plaza in Downtown Orlando. It is famous for offering a more 'local' experience in comparison to other spots you can find in Orlando. It is right in the middle of many bars meant for day-trippers and bachelor and bachelorette parties. This makes it a real gem and perfect for a comfortable night out experience.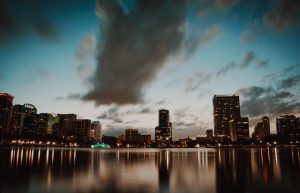 Namely, Wall Street Plaza is an entertainment complex with a mix of fun and laidback restaurants, bars, and nightclubs. It has 7 different venues in total. Some of our recommendations are:
Hooch – visit this spot for their happy hour from 4 pm to 7 pm, as well as for their alfresco atmosphere,
Monkey Bar – this spot has amazingly delicious martinis which won't hurt your wallet,
Sideshow – this spot has the best feel-good American food along with love sports,
Shine – this nightclub is a perfect way to end your night.
Pointe Orlando
Pointe Orlando is in the International Drive of Orlando. Namely, it is an all in one complex – it includes dining, shopping, and nightlife spots. They are all really well wrapped up which gives you the opportunity to easily reach any leisure and entertainment spot you want.
Another great activity you can find in this location is a multi-screen cinema. All of these are perfect for destressing after a move. Since it is accompanied with many different restaurants and shops, it is a great place for daytime hangouts as well. As far as the best places to go out in Orlando go, Pointe Orlando has some of the best bars. Specifically, the Blue Martini is perfect for you if you enjoy an upscale atmosphere. On the other hand, if you're more a fan of live music and Southern comfort food, B.B King's Blues Club is the spot for you.
Downtown Clubs
There are many amazing Nightclubs in Orlando, especially near Lake Eola Park. This is a lively downtown area which hosts many international DJs on a weekly basis. If you're a fan of lasers, lights, shiny surfaces, head to the Tier club. This is a highly rated club which promises an amazing experience for EDM lovers.
Another option is the Beacham which offers a large space of an old warehouse. Here you will be able to enjoy amazing themed events and parties. Lastly, venture into the Parliament House if you love to support the thriving LGBT population if Orlando. Since Orlando is one of the most pet-friendly places in Florida, you can also bring your furry friend with you. They will be able to enjoy the fresh air and nature and have fun alongside you.
Universal City Walk
You can find Universal City Walk in the Universal Orlando Resort. If you're moving to Orlando, this is most likely the place you'll visit on the regular. Even though the theme park closes usually around 8 pm, don't worry. The Universal City Walk still has some of the best places to go out in Orlando. There is a range of nightlife spots you can choose from, most of which you can find around the City Walk. Namely, there are many bars, restaurants, and live shows which you can enjoy well past midnight. A safe option, of course, is the Hard Rock Café.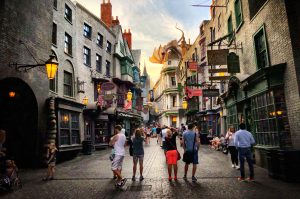 Therefore, if you love good food and singing along to famous anthems, this is the perfect place for you. Also, you can find some of the best sushi and burgers bars here. Along with this, you can also enjoy cinemas, mini-golf, and performances by the amazing Blu Man Group!
Kings Dining and Entertainment
One of the best places to go out in Orlando as a family is definitely the Kings Dining and Entertainment. This is because you can find bowling, billiards and two lively bar spots all in one place. Also, it is located in the International Drive right next to Universal, so it's really easy to reach.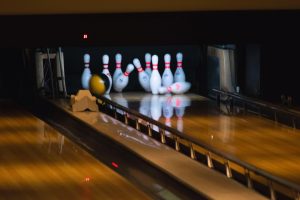 Along with bowling and billiards, you will be able to enjoy table tennis, foosball, and a full-on bocce court. As far as food goes, you can expect fast and easy options. Some of these include wings, burgers, and pizzas. On the other hand, expect a larger variety in the drinks section.
Orlando Improv Comedy Club
Orlando Improv Comedy Club has some of the best bars, restaurants, shops, and similar entertainment venues in Orlando. It stands out as the most original spot for nightlife, offering an adult-only time. Not only that, but it is also popular for being the place of new successful beginnings. Namely, dozens of famous comedians had their start right here in Orlando Improv Comedy Club. Some of these famous comedians are Adam Sandler, Jerry Seinfeld, Drew Carrey and many more.
Normally, the club stages act every week, from Thursday to Sunday. Therefore, if you're a comedy lover, make sure you check in advance because this is one of the best places to go out in Orlando. Some of your favorites may be performing on a regular basis!