Most people dream of relocating to Florida. Hoewer, living in Orlando may need some getting used to. While for some people moving to Orlando is a dream come true, for others may be a surprise. Before you relocate to this amazing city, consider all of its aspects. Keep reading and find out all of the pros and cons of life in Orlando, Florida.
Facts about Orlando
Orlando is a city in the U.S. state of Florida. It is located in Central Florida, with the approximate population of 2,387,138, according to U.S. Census Bureau. That way Orlando is the sixth-largest metropolitan area in the Southern United States. With the nickname "The City Beautiful", Orlando is also the theme park capital of the world. It attracts more than 50 million visitors every year.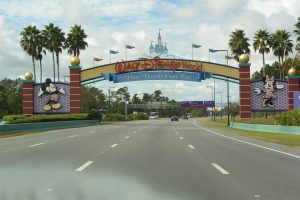 Orlando is one of the world's most visited tourist destinations. With famous tourist attractions, you can say that you are moving to one of the most beautiful cities in Florida. The most significant attractions in Orlando are Walt Disney World, the amazing Universal Orlando Resort, and the famous Orlando Eye. With all of the business opportunities and the largest university campus in the United States, Orlando ranks as the fourth most popular American city to live in.
Cost of living in Orlando
Before finding the best Florida movers to relocate you, make sure to consider the overall costs of living in Orlando. If you know how much your current living costs are, it will be helpful if you make a comparison. You shouldn't let anything surprise you after the move. That is why you should compare the prices and your future income before you decide to move. Also, it is advisable that you get a job before you relocate.
Living in Orlando may be glamorous. On the other hand, if you are not prepared and know the overall cost of living, you may be surprised. If you are single and need a place for yourself (one bedroom apartment) in the city center, you may need to have 1,268.83 $ a month. If you don't mind using the Orlando city transport and life outside of center in the same one bedroom apartment, you may need 968.50$ a month. On the other hand, if you have a family, then you may need more than 3000$ for monthly costs without rent. These numbers may vary and change. That is why it is best to consider calculating all of your expenses and finances before moving to Orlando.
Pros of moving to Orlando
There are a lot of reasons why you should choose to live in Orlando. Life in Orlando, Florida can be a dream come true if you don't mind adjusting a bit. Here are the reasons why moving to Orlando is a good idea. When you decide to relocate, make sure you find the best local movers in Florida for your relocation.
The climate in Orlando is mild. Most days it is hot and sunny. You shouldn't have to worry about weather constantly changing. Also, this means that you can plan outdoor events in advance. Great weather conditions are a plus if you plan to live in a house a have your own backyard. It is great that children can play outside even during the winter.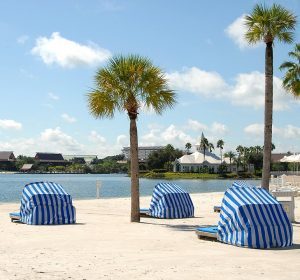 If you dislike winter, you will love Orlando. There is no need to shovel snow during the cold season. There are no cold winters in Orlando. You can enjoy the coldest time of the year in the Sunshine state. There's no need to dress up in thick layers of winter wear every time you go outside during the colder months.
One of the best things about Orlando is that you don't have to pay state taxes. Although, you still have federal taxes to worry about.
Orlando nature is beautiful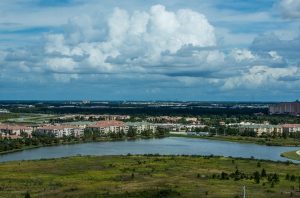 There is wonderful nature to enjoy. You have the most beautiful beaches and state parks to enjoy. On the other hand, even if you live inland, the beach is never far away. Consider that you and your family can venture out to the coast and be back on the same day.
If you like watersports, you will love moving to Orlando. It is a great place for yachting, sailing, diving, swimming, or going on a cruise. Thanks to the warm weather and scenery you may never get bored enjoying the water, the beach, and the water sports. Keep in mind that plenty of people enjoy surfing and that is very common when you live in Orlando, Florida.
In Orlando, you can enjoy amazing theme parks Disney and Orlando's eye. Also, many recreational venues for all the entire family. On the other hand, there is plenty of nature to explore like hiking trails, springs, rivers.
Orlando is a cosmopolitan city with a very mixed population. There are lots of different groups and types of people. It is a city that has a great cultural diversity.
Orlando, Florida is one of the best places for families. Also, if you are considering buying a home, you can find it for a relatively cheap price.
Reasons you might not want to move to Orlando
There are too many old people living in Florida
Too many tourists come to Florida
Traffic is an adjustment in Florida
Orlando has more than warm and humid climate
You might meet a snake or two
Florida has hurricanes and tornadoes and lightning lights up the sky.
The earth opens up in Florida. It is called a sinkhole.
Hire the best moving company for your relocation
Before you pack your bags for moving to Orlando, make sure you check the long distance moving guide.  To avoid fraudulent movers, consider finding best Florida movers online.