Most people dream of relocating to Florida. However, living in Orlando may need some getting used to. While for some people moving to Orlando is a dream come true, for others may be a surprise. Before you relocate to this amazing city, consider all of its aspects. In this article, Best Movers in Florida will help you find out all of the pros and cons of life in Orlando, Florida. Let's go!
Facts about Orlando
Orlando is a city in the U.S. state of Florida. It is located in Central Florida, with an approximate population of 2,387,138, according to U.S. Census Bureau. That way Orlando is the sixth-largest metropolitan area in the Southern United States. With the nickname "The City Beautiful", Orlando is also the theme park capital of the world. It attracts more than 50 million visitors every year. Orlando is one of the world's most visited tourist destinations. With famous tourist attractions, you can say that you are moving to one of the most beautiful cities in Florida. The most significant attractions in Orlando are Walt Disney World, the amazing Universal Orlando Resort, and the famous Orlando Eye. With all of the business opportunities and the largest university campus in the United States, Orlando ranks as the fourth most popular American city to live in. And with the help of professional movers, you can move here too. You can use them for their packing services. And remember, they can make your move much easier!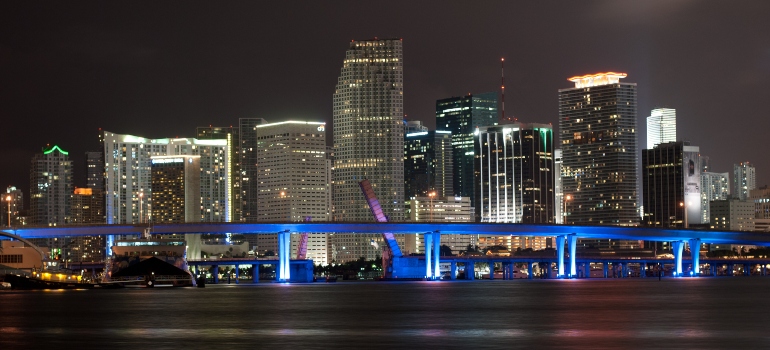 Cost of living in Orlando
Before finding the best long-distance movers to relocate you, make sure to consider the overall costs of living in Orlando. If you know how much your current living costs are, it will be helpful if you make a comparison. You shouldn't let anything surprise you after the move. That is why you should compare the prices and your future income before you decide to move. Also, it is advisable that you get a job before you relocate.
Living in Orlando may be glamorous. On the other hand, if you are not prepared and know the overall cost of living, you may be surprised. If you are single and need a place for yourself (one-bedroom apartment) in the city center, you may need to have 1,268.83 $ a month. If you don't mind using the Orlando city transport and life outside of the center in the same one-bedroom apartment, you may need 968.50$ a month. On the other hand, if you have a family, then you may need more than 3000$ for monthly costs without rent. These numbers may vary and change. That is why it is best to consider calculating all of your expenses and finances before moving to Orlando. But don't forget that you can use the help of professional movers and get a free estimate for your move. This way you will know how much money you will need for the whole relocation process.
Moving to Orlando for its pleasant climate
There are a lot of reasons why you should choose to live in Orlando. Life in Orlando, Florida can be a dream come true if you don't mind adjusting a bit. Here are the reasons why moving to Orlando is a good idea. When you decide to relocate, make sure you find the best local movers in Florida for your relocation.
The climate in Orlando is mild. Most days it is hot and sunny. You shouldn't have to worry about the weather constantly changing. Also, this means that you can plan outdoor events in advance. Great weather conditions are a plus if you plan to live in a house a have your own backyard. It is great that children can play outside even during the winter.
If you dislike winter, you will love Orlando. There is no need to shovel snow during the cold season. There are no cold winters in Orlando. You can enjoy the coldest time of the year in the Sunshine state. There's no need to dress up in thick layers of winter wear every time you go outside during the colder months.
Before you pack your bags for moving to Orlando, make sure you check the long-distance moving guide.  To avoid fraudulent movers, consider finding the best Florida movers online.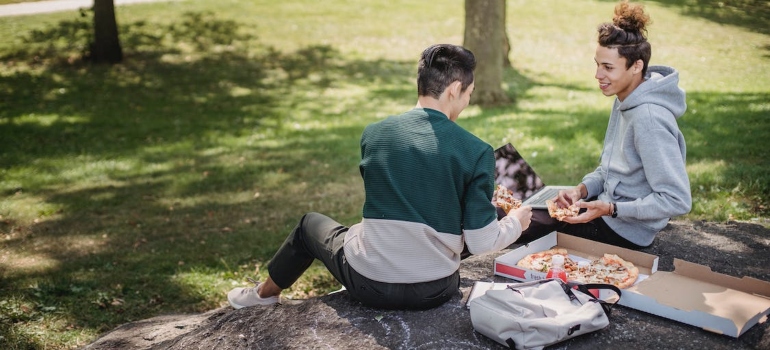 Orlando's nature is beautiful
There is wonderful nature to enjoy. You have the most beautiful beaches and state parks to enjoy. On the other hand, even if you live inland, the beach is never far away. Consider that you and your family can venture out to the coast and be back on the same day. If you like watersports, you will love moving to Orlando. It is a great place for yachting, sailing, diving, swimming, or going on a cruise. Thanks to the warm weather and scenery you may never get bored enjoying the water, the beach, and the water sports. Keep in mind that plenty of people enjoy surfing and that is very common when you live in Orlando, Florida.
In Orlando, you can enjoy amazing theme parks Disney, and Orlando's eye. Also, many recreational venues for the entire family. On the other hand, there is plenty of nature to explore like hiking trails, springs, and rivers. Orlando, Florida is one of the best places for families. And if you are a nature lover you will enjoy your time here.
There are so many beautiful neighborhoods
Orlando is home to a huge number of neighborhoods with gorgeous scenery, unique architecture, and a variety of amenities. There's something for everyone here—whether you're into nature or urban living. Residential movers Florida have put together a list of our top picks for beautiful neighborhoods in Orlando:
Downtown Disney: This area is perfect for those who love shopping and entertainment. It's home to some of the best restaurants around, as well as plenty of parks and outdoor activities for kids (and adults!).
Winter Park: This is one of the most picturesque areas in all of Florida. With its rolling hills and beautiful homes, it's hard not to fall in love with this neighborhood right away! You'll also find plenty of shops, restaurants, and parks here. Making it an ideal place for families or couples alike!
Lake Buena Vista: This neighborhood is conveniently located near Disney World and other attractions. So this is a great choice for families. It's also got plenty of shopping and dining options, as well as a thriving nightlife scene.
Winter Garden: This area has a lot going on, including an annual festival in April called Winter Garden Spring Festival that draws people from all over the state. Its downtown area is also home to some great local businesses like The Chocolate Bar and The Frozen Tiki Bar.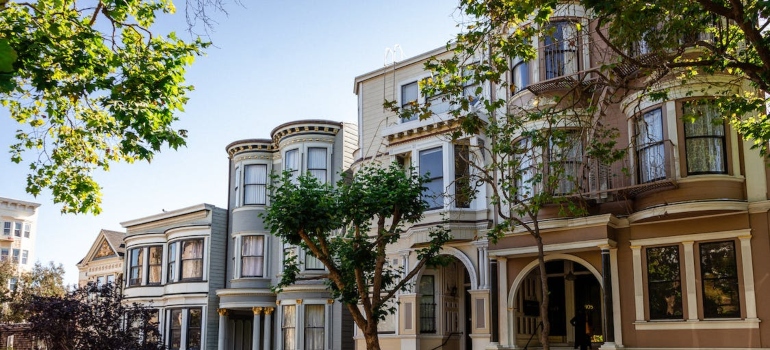 Transportation in Orlando
Orlando is home to a ton of options when it comes to transportation. You can choose from buses and trains, taxis, car rentals, and more. There are lots of options available for getting around no matter where you are. One of the most popular ways of transportation nowadays is getting an Uber or Lyft. These services are great because they allow you to use your phone and order a car in just minutes. You can even split the fare with friends if you're traveling together! Plus, they offer discounted rates if you use the code when signing up. However, there are still a lot of people who prefer public transportation. And if you're going to be living in Orlando, public transportation is an excellent choice. The city has an extensive bus system that will take you wherever you need to go—and it usually costs less than $2 per ride!
Lastly, you can always rent a car. If you want more freedom from your transportation options (or just want to drive around feeling like an adult), renting a car is always a good option! Just make sure that everything is insured before you set out on your own adventure through the city streets! And remember, interstate movers will be more than happy to help you with your move to Orlando. With them, all your worries will be gone.
Disney's Hollywood Studios 
When you think about moving to Orlando, the first thing that comes to your mind is definitely Disney's Hollywood Studios. It is one of the most popular parks at Walt Disney World, and it's not hard to see why. The park features a lot of different shows, rides, and attractions that will keep you entertained for hours. If you're planning a trip to Disney World soon, Commercial movers Florida will give you some tips for making the most of your time at this fun-filled park:
Head straight to the Toy Story Midway Mania ride! This ride will give you an interactive experience unlike anything else in the park. You'll be able to shoot targets with 3D glasses on and win prizes as you play games on an arcade-style track.
Visit Star Tours! This classic ride has been around since 1987, but it's still one of our favorites. It takes place in a space station where you can interact with C-3PO and R2D2 as they go on an adventure through the galaxy.
Watch Fantasmic! This nighttime show features amazing fireworks, floats, and lasers while telling the story of Mickey Mouse trying to save Minnie from Maleficent's evil clutches. It's definitely worth seeing!
This park is home to a number of rides and attractions that the whole family will love. There are great shows, immersive experiences, and thrilling rides for all ages. And with so many rides and attractions at Disney's Hollywood Studios, you're bound to find something for everyone in your family! Reach out to moving companies in Florida. And move to this amazing place now!
Moving to Orlando for job opportunities
If you're an entrepreneur who wants to start your own business and make a living, Orlando, Florida an amazing place to do it. There are tons of resources here, and the city is super supportive of new businesses. And in case you're looking for a job, there are tons of opportunities in the tourism industry, especially during the summer. But also in other sectors like healthcare and education. And here are some of the ways that you can find a job and make a career in Orlando:
First of all, you can check job opportunities online. Look at job boards, like those found on Orlando's website for jobs. They have a ton of different postings from all kinds of employers and industries. So we are sure you will find something that fits your interests and goals! Another great idea is to ask around. Your friends may know about jobs in your field that aren't posted online yet. Or they may know someone who works at a company where you'd like to work someday! In case you move here and need office space, learn tips for renting your office space. They will come in handy.
Universal Studios
If you are going to be living in Orlando, Florida, you are very lucky. First of all, you are lucky since there are many moving services you can use in this area. Another reason for that, along many more mentioned here, is that you will be able to visit the world-famous Universal Studios. If you are looking for a fun and exciting vacation with the family, this is the place to go. It is one of the most popular theme parks in the world and it has been around since 1990. You can find some of the best rides, shows, and attractions there. There are rides like Harry Potter and the Forbidden Journey, Jurassic Park River Adventure, and Rip Ride Rockit. There's also a great water park called Volcano Bay with slides like Krakatau Aqua Coaster, Ko'okiri Body Plunge, and Runamukka Reef Raft Rides.
If you're into shows, check out The Simpsons Ride where you'll have an adventure with Homer Simpson. He tries to save Springfield from destruction by getting rid of all the nuclear waste. If you'd rather watch a musical performance instead of going on a ride, there's The High School Musical: Sing It! show. It features songs from all three movies in the High School Musical series plus some new songs written just for this show!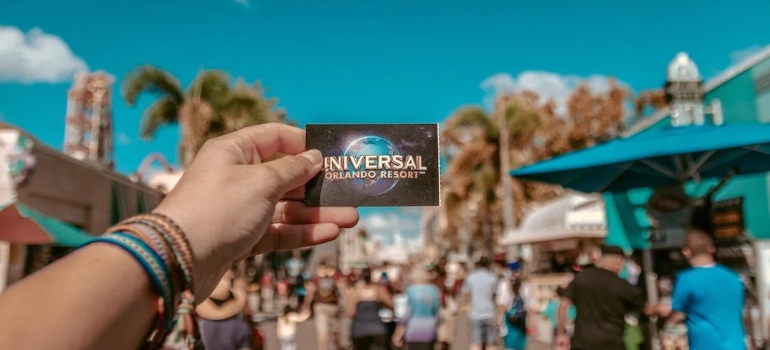 Is Orlando a safe city to live in?
Orlando is one of the most popular tourist destinations in the world—and for good reason. It's got great weather and a ton of fun things to do and see. Also, it's close enough to Disney World that you can go there every weekend if you want. But as with any city, Orlando has its drawbacks. While its crime rates aren't exceptionally high compared to other large cities in Florida, they are still higher than many people expect them to be. Property crimes are especially prevalent. In 2017 alone, there were more than 11,000 reported cases of burglary and theft. Violent crime rates have fallen consistently since 2001 (when they reached an all-time high). However, they are still much higher than those of other major Florida cities such as Tampa or Miami.
According to a recent FBI report, Orlando's crime rate has increased by about 10% since 2016. That's the third-highest increase among major American cities. Second of all, there's been an increase in violent crime. The FBI reports that murders per capita have also risen by 10% since 2016. That's the second-highest rate increase among major American cities as well. Finally, there are some other indicators of trouble. Orlando has a higher poverty rate than most other major American cities. Its unemployment rates are also higher than average. And its median income levels are lower than those of most other major American cities too.
So while living in Orlando can be amazing, we think it's important that you know what you're getting into before making any big decisions about moving here. Or at least make sure your insurance plan covers things like this. For a safe and easy move, don't forget to reach out to international movers. They will be more than happy to help out.
Education in Orlando
Orlando is home to a variety of different schools, colleges, and universities. With so many options to choose from, it can be difficult to find the right one for your child. There are many great schools in Orlando, Florida, but one of the most affordable and reputable is Valencia College. Valencia College is a public institution that focuses on providing students with an affordable education while still maintaining high standards. They offer a wide variety of degrees and programs including everything from accounting to performing arts.
If your kids are still small, then you will want to learn more about The Montessori School of Lake Nona.  This is one of our favorite places for kids of ages 2-5. They have an amazing curriculum that combines play-based learning with real-world application. They also have a beautiful campus with lots of green space. This is important for younger kids who need room to run around—and it helps them get ready for what life has in store later on!
All in all, Orlando has a ton of great public schools, but it also has some of the best private schools in the country. There are dozens of options for every age group, so whether your kid is in preschool or high school, there's probably something that will work for them.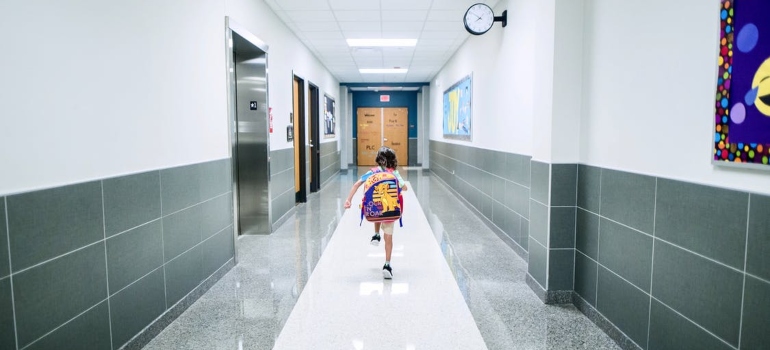 Humidity in Orlando
You might be wondering, "What's the deal with this humidity?" The weather in Orlando is generally pretty predictable—hot and humid. But some people don't realize that the humidity can be especially uncomfortable for newcomers. And what is more, the humidity in Orlando is not just uncomfortable—it can be dangerous.
That's because humidity makes your body work harder to cool itself down. When your body temperature rises, your blood vessels open up to let more blood flow through them so that your body can cool down faster. But if that doesn't happen fast enough, then your body will try to cool itself down by sweating or turning red (this is called flushing). When you sweat or flush, it's harder for your body to regulate its temperature. This is because the sweat doesn't evaporate from your skin as quickly as it should. That's why we see so many people fainting on the beaches here in Florida!
If you're planning on moving to Orlando, make sure you drink plenty of water throughout the day (especially if it's hot outside). Also, try not to stay in one place for too long without moving around. This way you'll keep your body temperature stable and avoid overheating yourself! And don't forget to research things you can do in Orlando and use storage services you can use. For example, you can get involved with local groups and organizations, like Hand on Orlando. They are always looking for new volunteers and employees.
Hurricanes in Orlando
If you're planning to move to Orlando, you've probably heard the news about the hurricanes that happen there. They're called tropical cyclones and they form when warm sea water and air meet. When this happens, the air rises and forms clouds. Which means there will be rain! However, we recommend you don't let this discourage you and draw you away from moving to Orlando. Hurricanes in Orlando are pretty rare. So we suggest you don't panic if you hear about one coming your way—just make sure you're prepared for it! Just stay inside during the day (if you can) and avoid getting hit by flying debris or falling trees. If your house starts flooding or gets too windy outside then stay inside until it's all over!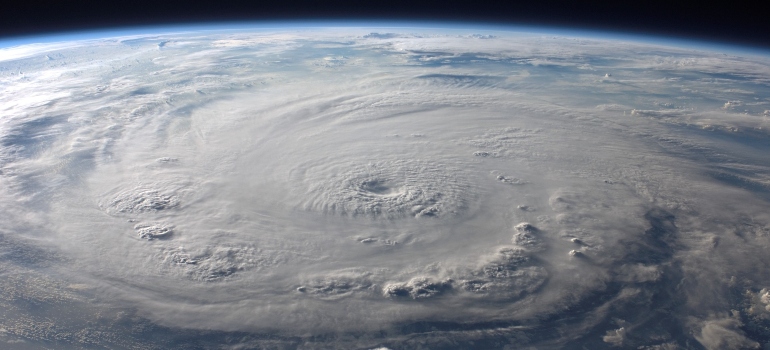 Some other things you might like about Orlando
We mentioned so many pros and cons of life in Orlando, but here are some other things that you may also like if you move to this amazing city!
There are so many things to do, you will never get bored!
You will be able to enjoy the most beautiful sunsets every single day.
People are used to new people moving to the city all the time.
Walt Disney World will be in your hometown.
It's sunny almost every day.
The list goes on and on. We hope our article will help you when you're moving to Orlando. Happy moving!