We can freely say that people in Florida treat pets as a part of their family. Some statistics say that in this country there are roughly 78.2 million owned dogs. More closely an average of 2 dogs for each household. This is proof that Florida is pet-friendly country. With this many people who consider their pets as their best friend, where they live is very important. Pet owners must carefully pick the city that can please their need. Each city has its own limitations and restrictions. It can be quite challenging for many pet lovers to find a perfect spot. In the Sunny state, you can find several cities that are especially hospitable to people who have pets. In this article, we will show you the top pet-friendly cities in Florida.
At this list of top pet-friendly cities in Florida, Tampa is the best one
Tampa is a coastal city in Florida that is not only pet-friendly, but it is proximity to other local cities such as Sarasota and St. Petersburg that are also extremely pet-friendly. The fact that Tampa has more than 60 pet-friendly hotels is amazing. Not to mention that there are countless numbers of homes that own all types of pets.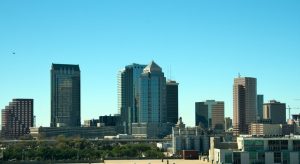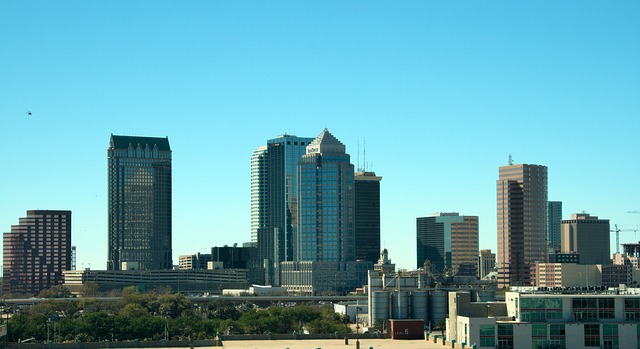 Tampa is a city that has a lot of options for pets to live and enjoy in a friendly environment. Which is a great opportunity for pet lovers if Tampa is their choice for a new home. If you are moving to Tampa with your pet you'll be more than welcome. The astonishing fact is that this city has approximately 20 dog parks and some of them allow off-leash dogs. On this list of top pet-friendly cities in Florida Tampa is truly the best option.
Fort Lauderdale is great for pets
If you're searching for a pet-friendly city, look no more. Fort Lauderdale is a great option for living with your best friend. The city of Fort Lauderdale, FL is rich with pet-friendly activities. This city has many pet-friendly restaurants and we must mention few of them like Bimini Boatyard Bar & Grill, Greek Islands Taverna, and Cafe La Bonne Crepe, etc. In Canine Beach dogs and other pets are welcome but they must be on-leash. You can walk, run or even jog along the surf with your dog at this pet-friendly beach.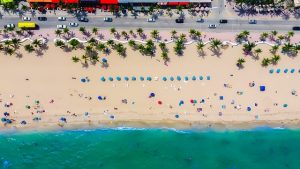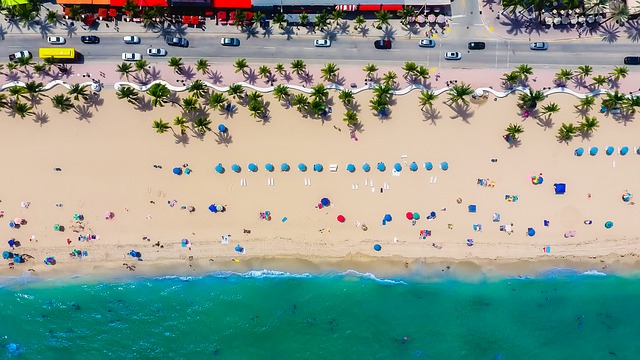 Fort Lauderdale is a great place for pet keeping and if you decide to move here you won't make a mistake. Search for moving professionals in this city. However, we highly recommend nearby moving companies in Sunny Isles FL. They have experience in pet moving and all that goes with this objective.
Orlando is a paradise for pet owners
Orlando welcomes residents that own pets and even tourists that bring their pets. This huge city has around 110 pet-friendly hotels and the majority do not charge a fee. Orlando owns over 20 parks in which your pets are more than welcome. Most of them are located near the water and they have separate equipment for dog training and playing.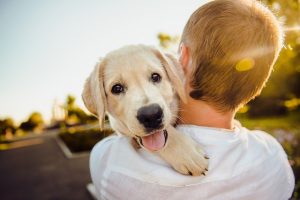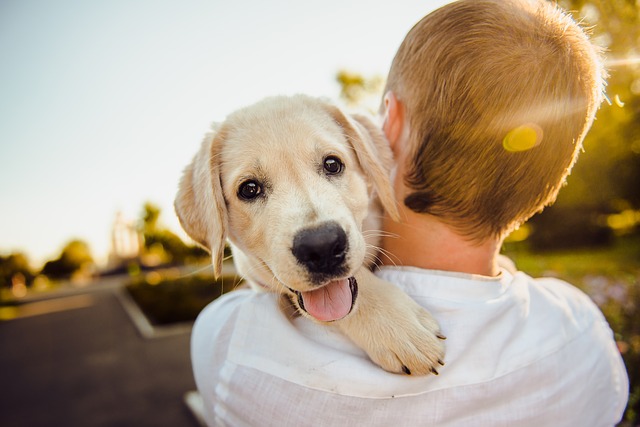 People in Orlando organize many pet-friendly events such as Howl-O-Ween, Disabled Pets Day at Doglando, and Release the Hounds Pet Fest. This city has several dog resorts and doggy daycares in which your pet can relax and play with their fellow canines. If Orlando is your final choice for living and moving with your pets plan the entire process on time. In that way, you will avoid unpleasant situations that come with relocation with pets.
Jacksonville
Jacksonville is a city with dozens of parks, hotels and even shopping malls that are pet-friendly. This city has around 200 hotels in which you and your pet can feel like home. Despite that in some indoor areas in Florida's restaurant's pet are not being allowed, Jacksonville is the total opposite. In this city eating out with your pet is no problem. Some of the best Jacksonville's restaurants have outdoor patios that welcome all kinds of travelers, especially the furry kind. And if you want to relax with your pet there are 22 miles of white-sandy beaches. This amazing city is home of First Coast No More Homeless Pets. This veterinary clinic offers free or low-cost healthcare and spay/neuter. In this list of top pet-friendly cities in Florida, Jacksonville is one of the most recognizable by love for pets.
Miami Beach has many pet-friendly attractions
Miami Beach is a city where you and your pet will never be bored. In this coastal city, there are 14 pet-friendly hotels which are defined as dog and cat-friendly. Several hotels also accept other pets such as birds or ferrets. There are always some activities and places where you can have fun with your companion. Miami Beach can provide you with many pet-friendly parks and beaches as well as pet-friendly cafes, restaurants, store, and shopping malls. Miami Beach is one of the top pet-friendly cities in Florida to live with your pet. If your decision to move to this area is final have in mind that you need to help your pet to adjust to a new home. Keep your daily routines and enjoy with your pet in beauties of Miami Beach.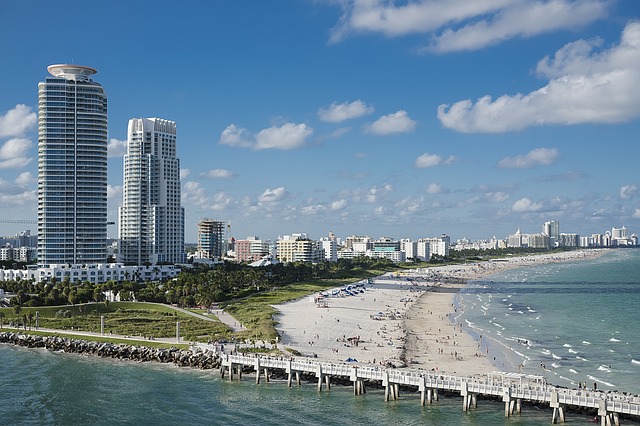 Florida is a country that generally has an excellent attitude towards pets. And it's very difficult to decide about top pet-friendly cities in Florida among many great choices. Consider all the options that are offered to you and pick the best one. Nevertheless, we hope that our information was useful to you.