Fort Lauderdale is the perfect place to start a family or find a forever home with your loved ones. Finding family home in Fort Lauderdale is not as easy as it might seem. As we all know, the housing market has its ups and downs. A lot of properties are already bought or rented out, as well. But, even though it won't be easy, it won't be impossible either. Today, we at Best Movers Florida would like to give you some tips for when you go searching for a family home. We will go over where you should look, what to look for, and much more.
Why Fort Lauderdale?
Fort Lauderdale is a famous destination near Miami, just 30 miles north. A lot of tourists come during the year to see what this town has to offer. And, in the previous years, it has become a popular destination for young families searching to start up a life. You can expect sunny weather and gorgeous beaches throughout the entire year. Summers can get a bit hot, while winters are pretty mild on the East Coast. When it comes to family life, Fort Lauderdale offers amazing schools, and many kid-friendly and family-friendly activities. Additionally, the job market is on a good trajectory, and you'll likely have no issues finding the perfect job.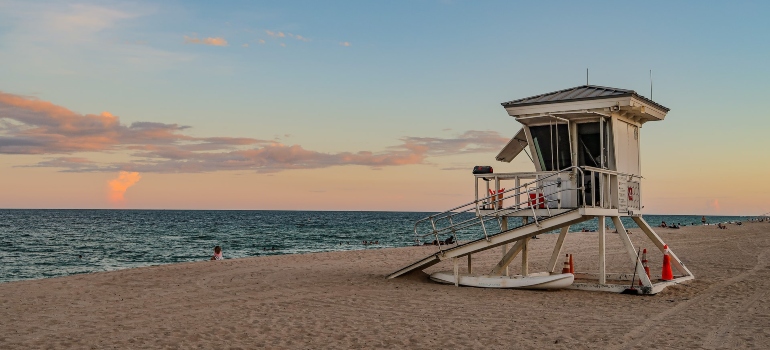 You'll see that Fort Lauderdale has many malls, shopping opportunities, restaurants, bars, and much more. There are also many golf courses you can visit and amazing nightlife. With no income tax in the state of Florida, you'll easily start earning a good living for yourself and your family. Contact your residential movers in Fort Lauderdale for a moving quote as soon as you decide to move. It's always best to hire movers a good while before the move, so be sure to check out some of the options.
Finding family home in Fort Lauderdale
Seeing how the Miami area is full of job opportunities and education opportunities, it might make finding the right home a bit harder. It means that there are many good opportunities to choose from, but a lot of competition. Many people are searching for their forever home in the sunny state of Florida. We'd recommend researching the various neighborhoods first and then contacting a realtor. You can make a list of all the things your neighborhood needs to have. But, remember to stay realistic! Here are some things you might consider important in a neighborhood:
Proximity to schools, health care institutions, city center, beaches, etc.
Family-friendliness – There are certain neighborhoods where a lot of families with young children live. You might benefit from moving to one of them.
Lower crime rates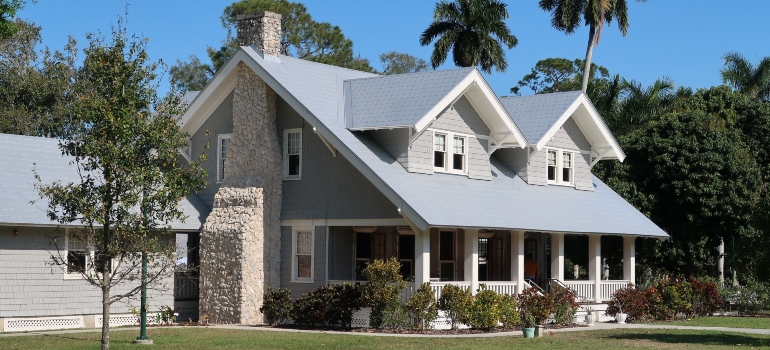 These are just some of the things people usually pay attention to. But, you can set this criteria list as you please. Maybe you'd enjoy being close to a mall rather than the beach, for example. Just remember that you are the one calling the shots. And try to be as prepared as possible for contacting your realtor. Do you really need a realtor? A licensed professional who knows exactly what they're looking for might just be your best bet. Realtors can a percentage from each house they sell, so you can rest assured that this professional will want to find the perfect place for you. And then you just need to find the best movers in Fort Lauderdale and go to your new home!
What can you expect living in Fort Lauderdale?
People tend to have pretty high expectations. Fort Lauderdale is a popular location for young couples and young families, so of course, you'd have some expectations. Finding family home in Fort Lauderdale is an amazing choice for the well-being of your family. This city covers all of the necessities of living somewhere with your family. It has a very low crime rate, an incredibly well-balanced economy, diversity, environmental differences, and more! Due to the economy being so in balance, the housing market prices are pretty reasonable. The cost of living and the median income are balanced out and stand at a "medium". Basically, a very well-balanced way of life, as well as good, safe neighborhoods, are what's waiting for you!
For the most realistic picture of Fort Lauderdale, we'd recommend asking residents about their thoughts. Seek out someone who's been living here for a while and ask them about everything you're interested in. You can find people easily on forums like Reddit for example. People's honest opinions are the best way to search for a realistic picture of Fort Lauderdale. They might even be able to point out some of the flaws! This will then help you decide whether or not it's worth it to move to this coastal town.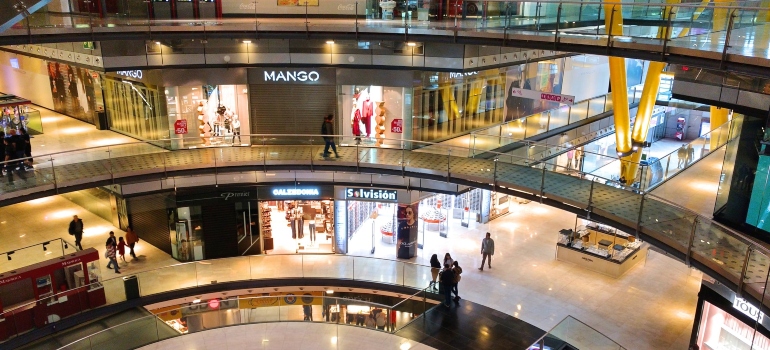 Choose the perfect home
When it comes to finally picking out the home you wish to live in, it's just you who can make that call. You'll see that the housing market offers various types of homes. You can choose between houses, apartments, and even villas. Depending on your budget, and what you're looking for, there are some choices to be made. Consider the type of home, the price, the location, and everything that you're interested in. If you have young children, you might want to choose a home near their school. This will make your life a lot easier, seeing how your kids can just walk to school once they're old enough. Also, you can always consider hiring packing services to help you out.
We'd recommend making a pros and cons list. There is no such thing as the perfect home, there will always be some cons and some pros. You'll easily arrive at the perfect match! Finding a family home in Fort Lauderdale will prove to be successful!