If you have decided to move to Florida, well done! That is one of the best decisions because Florida has a lot to offer, no matter which city or neighborhood you choose to move to. Wherever you choose to go, you will have to find and hire some of the best movers in Florida to make your relocation go without any problems. Now, if you narrowed down your possibilities to two cities, Coral Springs and Davie, you are at the right place. We will show you what are the main differences between these two places and which neighborhood is better. Of course, that depends a lot on your personal preferences and what you like more. This decision, Coral Springs vs. Davie, is understandably difficult. However, when you finish reading this blog post, you will know exactly which one you prefer and where your heart lies. So, keep reading.
Are Coral Springs and Davie really that different?
Coral Springs and Davie are not at all that different. In fact, they are quite similar. That is where the problem begins, in the first place. Were they not so similar, people wouldn't have so much difficulty deciding between the two. In any case, you will have to choose one of the most reliable local moving companies in Florida. They will help you to transfer all of your belongings, whether to Coral Springs or Davie. As we have said, only tiny details differentiate the two places. To help you make your decision easier, we will compare some of those details:
The number of residents.
The cost of living.
Schools.
Safety.
Activities to do in your free time.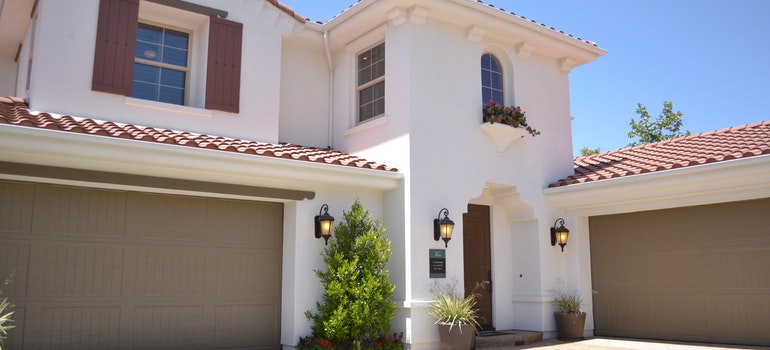 The number of residents
The first difference when it comes to Coral Springs vs. Davie is the number of residents. Officially, Coral Springs is a city, while Davie is a town. However, when we look at the number of people living in both of them, the difference is not that significant. There are fewer than 150 000 residents in each. Of course, that number is higher in Coral Springs. However, it is only 30 000 thousand higher, since Coral Springs has approximately 135 000 residents. On the other hand, around 105 000 people live in Davie.
So, if you like smaller places with fewer people living there, contact the best movers in Davie to help you start your relocation. You won't make a mistake and you will enjoy living in this nice place. Even though it is not one of the biggest or most populated places in Florida, it is great for leading a peaceful life.
The cost of living-Coral Springs vs. Davie
Another thing that is not so different between Coral Springs and Davie is the cost of living. Let's be honest. These are not exactly the cheapest places in Florida to live. However, when you want beautiful and peaceful cities to live in, of course, that has to come at a cost. In this case, it is well-deserved and well worth it. Coral Springs has always been costly. So, like everything else, the median home price is a tad high.
The circumstance for Davie is pretty similar. Although not much so, Davie's median home price is only slightly cheaper than Coral Springs'. Nevertheless, when you decided to move to Florida, you probably knew that prices are higher than in the rest of the U. S. wherever you choose to live. After all, all of this is not that significant to you if you are a business owner in need of commercial relocation because Florida is an excellent place for a flourishing enterprise.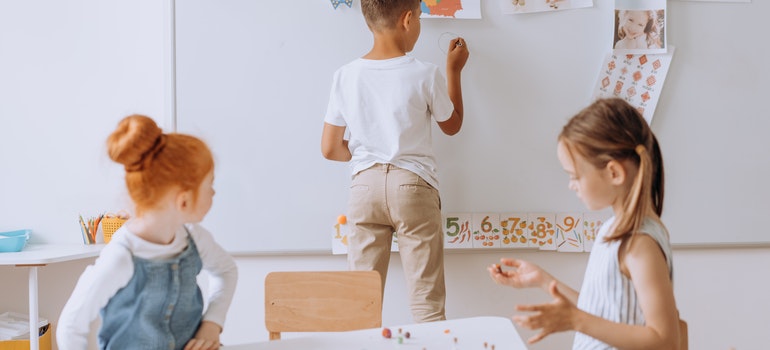 Schools and educational system
If you want to move to Coral Springs or Davie with your family, the difference in their educational system may be significant for you. Well, the first difference is the fact that there are more schools in Coral Springs, which means that you have more options if you decide to move there. Of course, since it is bigger and has more residents, it is normal that more schools are located there. When it comes to schools in Davie, you still get to choose between good schools and colleges. However, if you want to have more choices, Coral Springs is the better option then. Besides, schools in Coral Springs are higher on the list of the top-rated schools and educational institutions in the U. S.
Safety in Coral Springs and Davie
When it comes to safety in Coral Springs and Davie, that is where we talk about the highest difference between these two places. It can be a little bit surprising. First of all, they are close by. Secondly, they are so similar when it comes to any other aspect of life. However, safety and crime rates make a big difference. This can be the key factor when the time to make your final decision comes. This is especially the case if you are moving to Florida with your family.
Coral Springs is one of the best and safest places in Florida to live. Actually, ten years ago, it was on the list of 50 safest places in general. Crime is almost non-existent there. For this reason, you might want to call the best movers in Coral Springs, because the difference in Davie is significant. It is one of the places with the highest crime rates. Those rates are more than 70% higher than in the other cities in the U. S. Even though everything else in Davie is great, this can be a big disadvantage.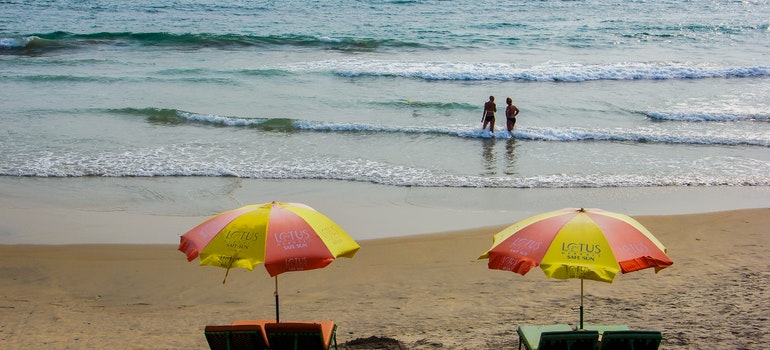 Activities to do in your free time
Since Coral Springs and Davie are so near, the activities you can do in one place, you can also do in the other. You are in Florida, after all. Wherever you go, you will find many interesting activities and hobbies to do in your free time. Most of them start with a beach, of course. So, when it comes to deciding on Coral Springs vs. Davie based on activities you can do there, there is no difference. Whichever place you choose, you will enjoy living there.