Moving to Pembroke Pines could easily show as a good decision. Being home to almost 163,000 residents, Pembroke Pines, a Miami suburb, is known for its commitment to art and culture. Its schools are outstanding, and the safety in the city is very high. So, it is a perfect place for young families. The City's natural beauty has been enhanced by 28 beautiful parks and lush landscaping throughout neighborhoods. Residents of the city are of all ages and belong to many cultures. And their hospitality will make you fill at home very soon. Besides, the job market is rich and growing, so finding a good job is easy. Besides, Pembroke Pines is located near several major highways. So, moving there with the help of Best Movers Florida will be very easy.
Reasons for moving to Pembroke Pines
As with anything else, various people will have different reasons for moving. Many retirees will be attracted by its nice climate. The young professionals could be in search of good jobs. The vicinity of Miami is also attractive to them. Driving, it will take you about half of an hour to reach Miami from Pembroke Pines. And, many young people are finding nightlife in neighboring Hollywood and Downtown Fort Lauderdale attractive. Since they are very close, you can rich them in 15 to 20 minutes.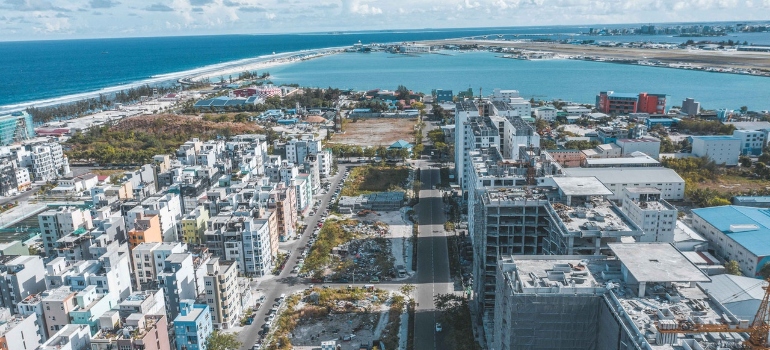 The city is also popular among young families with kids. It is known as a family-friendly city. And that is due to low crime rates and excellent schools. Also, housing is very affordable. So, for many, Pembroke Pines offers nice and fulfilling life. 
Things to expect after moving to Pembroke Pines
Pembroke Pines can offer a lot in terms of amenities and activities. Surrounded by the cities relaxing atmosphere, you can enjoy visiting beaches for swimming and sunbathing. Or, you can easily decide to try some of the numerous water sports. 
Besides, you can go for an easy walk, have a coffee, or pay a visit to numerous shops. The city has several family-friendly attractions. Some among them are the Young At Art Museum and the C.B. Smith Park water park.
What costs to expect in Pembroke Pines?
In case you decide to buy a property in Pembroke Pines, it is good to know a bit about its real estate. So, to buy a home, you will need about $360,400. In case you are renting, it will cost you about $1,441 a month. Out of 162,243 residents, 72% own their homes, while only  28% are renting. The median household income in Pembroke Pines is about $68,683, which is higher than the national average. Once you complete purchasing a new home, the best movers in Pembroke Pines will easily complete relocating your belongings.  
Education in Pembroke Pines
Pembroke Pines schools, both private and public ones, are among the best in the state. So, no wonder to see that many highly educated residents. For example, here is an overview of the degrees that Pembroke Pines residents hold. 
Master's Degree or higher 13%
Bachelor's Degree 21%
Some College / Associate's Degree 33%

Pembroke Pines has some of the best schools in Florida.
The best public schools
In case you want to enroll your kids in a public school in Pembroke Pines, it is good to check them first. So, here is the list of some of them, and you can start by checking them first.
College Academy at Broward College
Florida State University Charter Elementary School
McFatter Technical College and High School
Pompano Beach High School
City of Pembroke Pines Charter High School
The best private schools
Here is our proposal for the private schools in the area. So, in case you want your kid to attend the private schools, those are wort chacking.
Montessori Academy
Tanglewood Academy
Tanglewood Academy
World of Knowledge Preschool
Harvard International Academy
The best colleges
Finally, here is our proposal for the best colleges in Pembroke Pines.
Jose Maria Vargas University
Keiser University – Pembroke Pines
Economy development and major employers in the city
Pembroke Pines is Florida's 9th largest city. Many are describing it as progressive, having in mind the history of innovations and initiatives of the local authorities. The city has many prominent employers. And, besides that, the city authorities have very low insurance premiums for business. So, in case you want to start your own business, Pembroke Pines will be a good place for you. And you can easily contact long-distance movers in Pembroke Pines to take care of relocating your household. Besides, the city is constantly working on developing infrastructure, to help existing, and attract new companies.
Some of the main employers in Pembroke Pines are:
AutoNation
Bergeron Land Development
Broward College
Elizabeth Arden
GDKN Corporation
Geo Care Inc.
Global Medical Management (GMMI)
And, this is just a part of the employers. However, it already shows that finding good employment in Pembroke Pines will not be a hard task.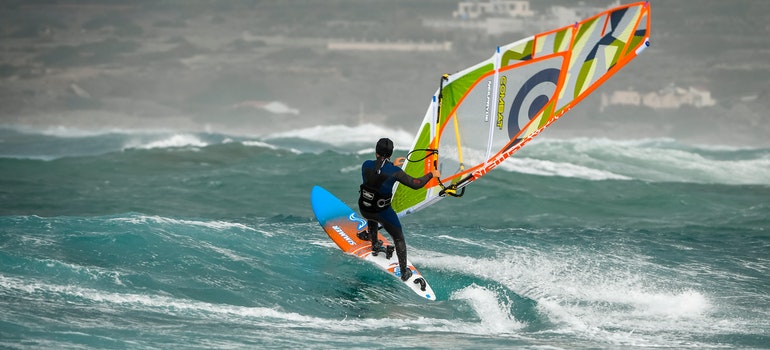 Finding a good home in Pembroke Pines
Looking for a home in Pembroke Pines you will have to take into account several criteria. Some of them are:
vicinity of schools/ kindergartens
vicinity of your office
commuting possibilities
affordability
neighborhood (do you want to be close to a beach or further inland)
In case you are already living in Florida, you may easily visit the place and check the houses yourself. Or, you can do an online search. However, in both cases, it is good to hire a good real estate agent. So, before hiring residential movers in Pembroke Pines to move your items, let the agents find a good house for you.
The agents know the neighborhoods and prices. And, they know how to assess the house conditions. Many houses close to the coast are exposed to elements, especially salty water and winds. A good agent will easily spot the damaged parts. Naturally, the owner will have to repair them. Or to lower the asking price.
You will enjoy many art and cultural events in your new town
Besides many other things, you will enjoy a lot of art and cultural events after moving to Pembroke Pines. The possibilities will be many. So, to stay up-to-date with the city event, you can always check the city's official website. Besides, you will find there many other information. And, it can also show very useful for getting accustomed to your new city.