If you thought local moving was a hassle, wait until the moment you have to pack up your bags and relocate with a family to another state. It's a process unlike any other, and it's righteously considered as one of the most stressful events a person can go through. Luckily, a comprehensive and thorough interstate moving guide will make your relocation more bearable. Our guide will be detailed, as we don't like to leave things half-done, and will include all the aspects an interstate relocation inevitably brings – from saying goodbye to your loved ones to hiring the best interstate movers Florida has to offer, no area will be left uncovered. Let's begin!
Why are people moving out of state?
When you are born and raised in one place, deciding to pick up and go is never an easy decision. It's not just due to stress that an interstate relocation brings; neither is it due to spending days searching for competent long distance movers Florida that might be able to take you to the adjacent state. No, the stress is rooted in the emotional angst one person goes through when leaving behind their friends, family, and everything known up until that point. With what was just said, you'd think that there is no reason for a person to ever change their residence. But, that's when you would be wrong. There are plenty of reasons why people decide to venture out and go through an interstate relocation.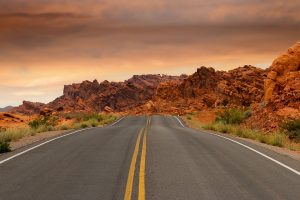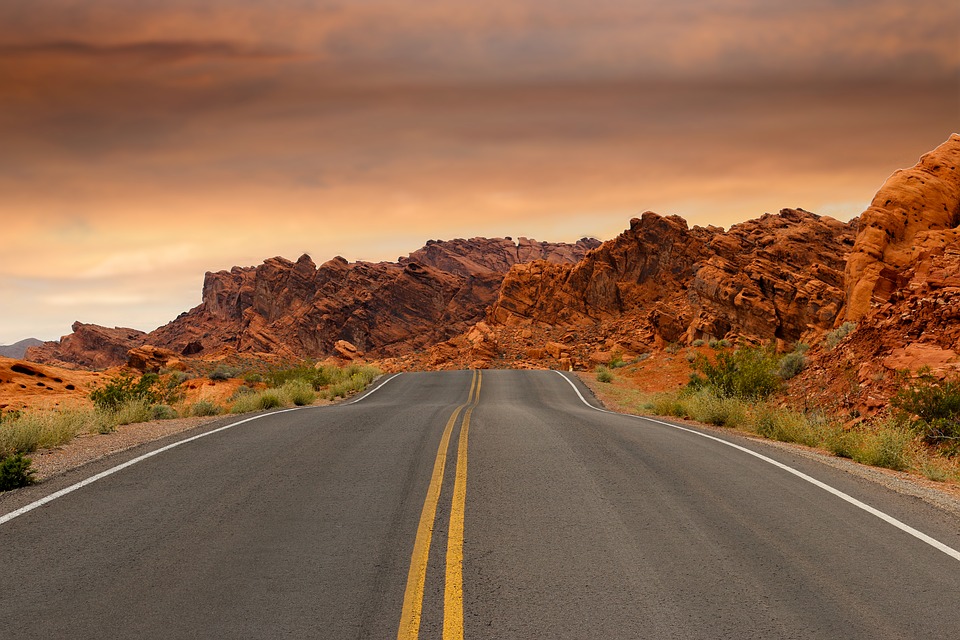 Statistics show that the most common reason for moving to a different state is due to moving to a better home. As much as 16% of Americans change states for this reason. Then, we have 11.5% of those who decide to leave their parent's nest and establish their own household far way. There's nothing better for gaining independence, right? That work is a powerful motivator can be seen through 9.9% of those who leave due to a new job or a transfer. And that prices in America's housing market are high can be seen through 8.3% of those who move to a new state in pursuit of more favorable prices.
A brief overview of other reasons for moving and needing a guide for interstate moving
5.5% – to gain better proximity to work
5.1% – because of a change in the marital status
5.0% – no specific reason, other than the need to start over
3.0% – for educational purposes
2.8% – in pursuit of a better and safer neighborhood/city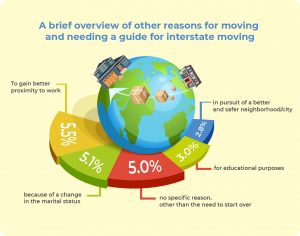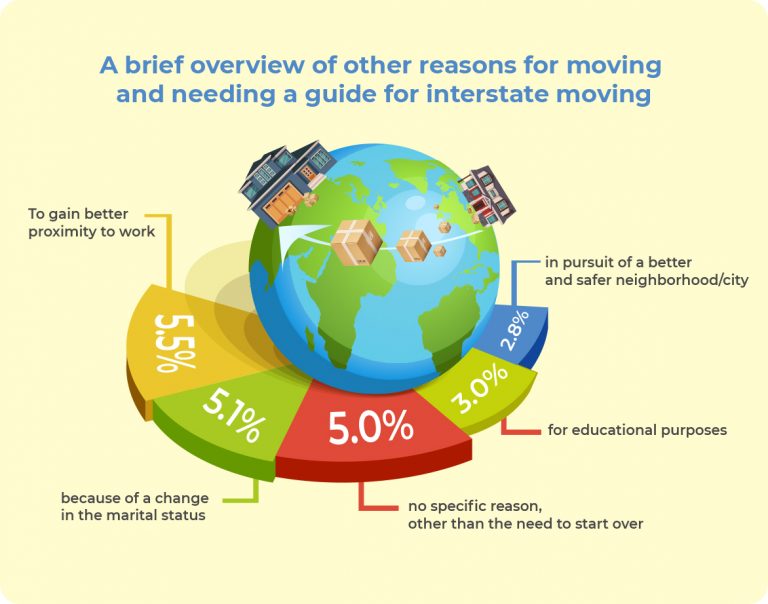 Get to work on time
Don't let anyone trick you into thinking that a feat as complicated as a cross-country relocation can be conquered in a matter of days. You will need plenty of preparation for the big day! If you want your interstate move to be a successful one, you will start working on it at least two months before the moving day. You will print out our interstate moving guide and you will start following it in a timely manner. Remember, we here at Best Movers in  Florida have been around for some time now. When you add that to our experience in cross-country moves, you will see that your best bet of having a safe move is by sticking with us!
Start by searching for movers for your interstate relocation
Should you have a DIY relocation or should you hire movers? While that may be a valid question when it comes to a local move, it's not a valid one when it comes to an interstate relocation. Moving to another state by yourself is next to impossible. At least you shouldn't do it if the safety of your items and your family members matters to you. Although, if you do choose a DIY relocation, you would be in good company! As much as 1.35 million Americans choose to have an unassisted relocation where the vehicle of choice will be their car, as opposed to 1 million of those who opt for a DIY move with a difference of renting a truck. Only 650,000 Americans opt for professional movers when going through an interstate relocation, which is a shame.
Relocation professionals are just that – professionals. They are trained for this type of job and they will know the best way of ensuring your possessions reach their new home safely. But, finding interstate movers is much more complicated than it seems. You run the risk of hiring fraudulent movers, for starters. There are certain traits of reputable movers you should look for.
The traits of reputable interstate movers
Make sure your movers of choice have years of experience working on their side.
Find a company with positive moving reviews, as well as a few bad ones. That proves their authenticity.
Make sure they specialize in interstate and not only local relocation.
Take a look at their prices. Low-ball offers that greatly differ from the competition are a bad sign.
A variety of moving services Florida or any other state you are stationed in at the moment.
As you can see, there are plenty of things to check. For that reason, you will see one warning rather frequently in our interstate moving guide – start doing things on time. The 'better late than never' philosophy does not apply to this situation.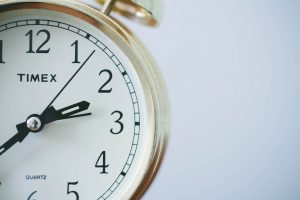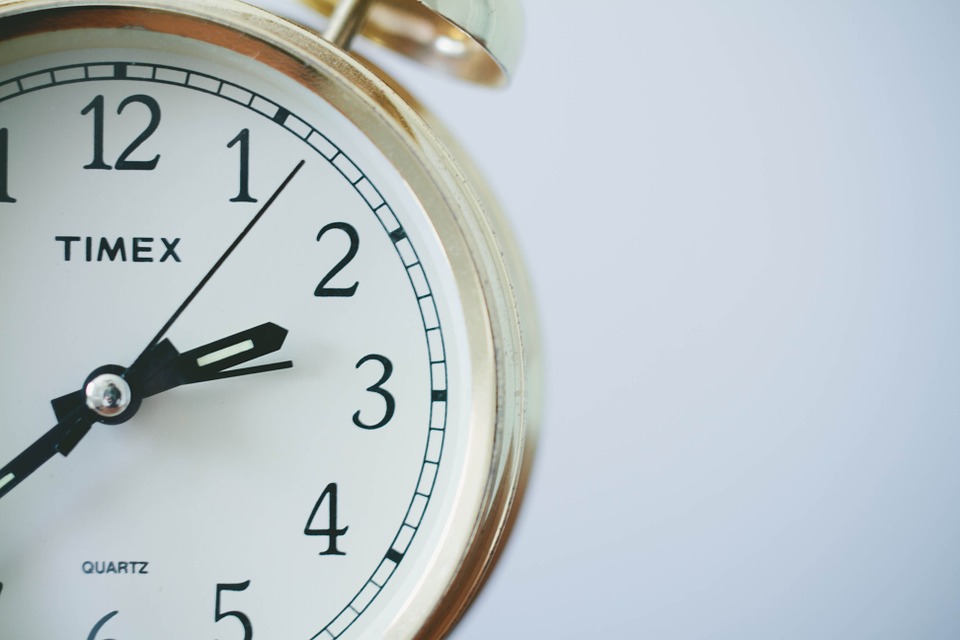 Take care of your new house
Oh, the trouble you will be in if you arrive at your new house alongside all of your furniture, only to find out that it's nowhere near ready. That would be a disastrous situation. Sure, it will be easy for you to stay at a hotel for a few days, possibly even weeks. But, what in the world are you supposed to do with all of your furniture?
Unless you want to be stranded in a new state where you know no one and without a place to call home, make sure you take care of your house ahead of time. If there are any repairs to be done, do them. If there are any upgrades to be built, build them. Just don't let your entire family go through such a long distance move, only to end up on the street.
Both your new house and your old one should find a way on an interstate moving guide
Once you have your new house ready, the job is nowhere near done. Are you even aware of how much work awaits in your current home? But before we get to packing, and we inevitably will, there is one very important thing to do. And that's to declutter! No one really enjoys spending their days going through rooms and cleaning. Especially not if the day in question is a sunny one! Now that sounds like something out of a horror story! But alas, you have no other choice but to include decluttering in your interstate relocation manual.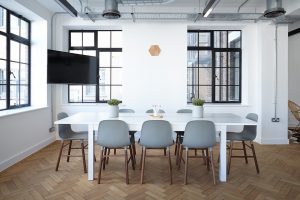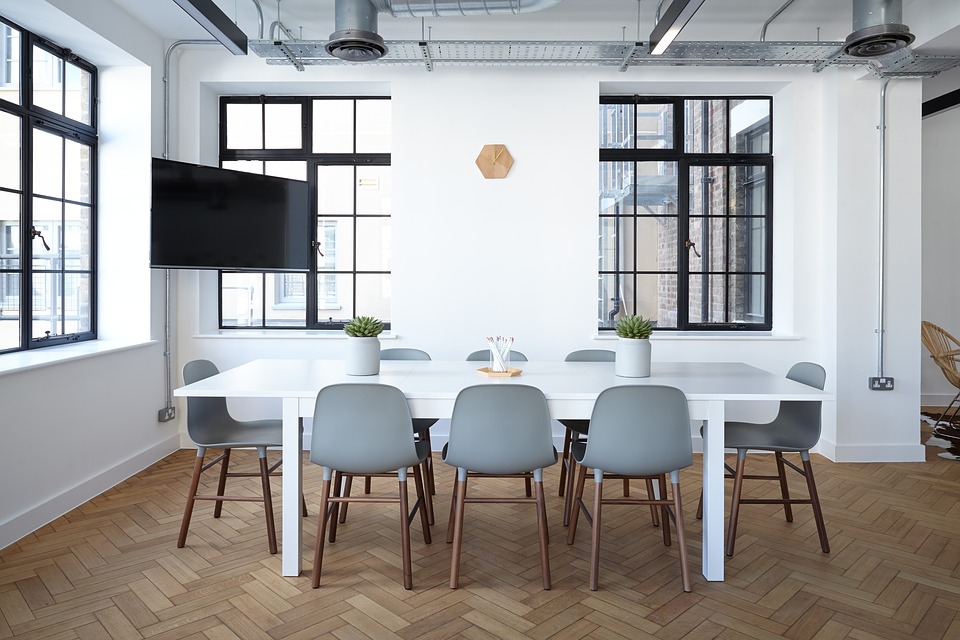 Important notice to remember: decluttering is especially necessary if moving into a smaller home! The new place simply won't have enough space for all the junk that may have accumulated. Besides, since some movers charge by the weight of the cargo, imagine how much you are saving by cleaning your home and getting rid of junk! Not sure the best way to approach the decluttering? No worries! We have got you covered!
Popular decluttering methods
The thought of living in a clutter-free environment sure sounds appealing, doesn't it? Well, take a look at the following decluttering methods that made it on our interstate moving guide. All that it takes is for you to choose one, or mix two or more. Entirely up to you!
KonMari Method – instead of focusing on throwing away items, focus on what you want to keep and get rid of everything that doesn't make the cut.
Minimalist game – the number of things you throw away corresponds to the day of the month. On the first day, throw one item, on the second two, and so on. By the end of the month, you will have easily gotten rid of 496 items. Quite a staggering number, isn't it?
The three box method – a personal favorite of many demands that you create three piles – keep, donate, throw away. The way it functions is pretty self-explanatory, so we won't go further into the matter.
One method – get rid of one item each day, no matter how big or small. If you follow it for two months or more, it will show significant benefits.
Packing party – have your friends come over and pretend that you are moving. Pack everything up into boxes and take the things you need out of them for the next few months. After a while, you will be left with packed boxes that contain all the things you had no need for.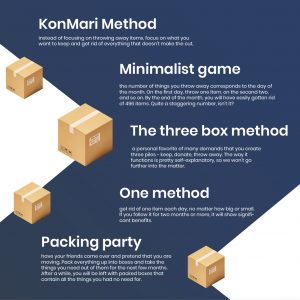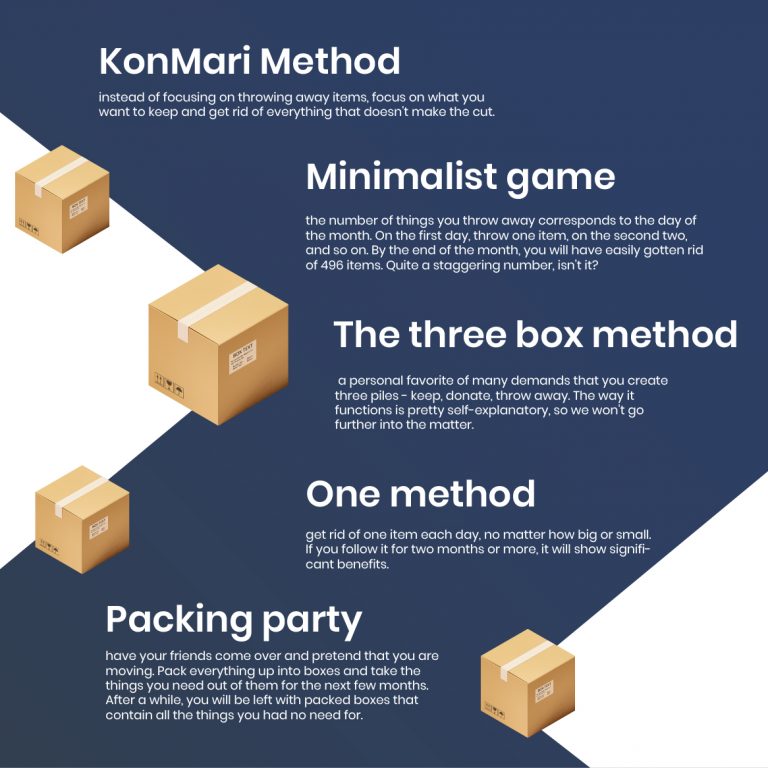 Let's not forget to include important people and organizations in your interstate relocation manual
Moving to another state requires much more than mere packing of items. There are plenty of people in the middle, like your kids and loved ones. Not only will you have to worry about transferring their school records if moving with kids, but you will also have to transfer all the medical files, find new family physicians and/or vet if you are a pet owner. But, that's just the tip of the iceberg.
You will also have to worry about transferring your utilities to the new address. Imagine arriving at the new house only to find out there is no internet or cable. On top of that, you are still paying for them in your old house. So, at least three weeks before the moving date, make sure you transfer all of your utilities.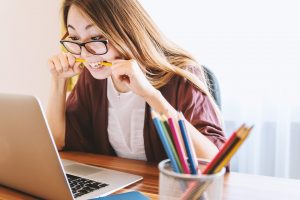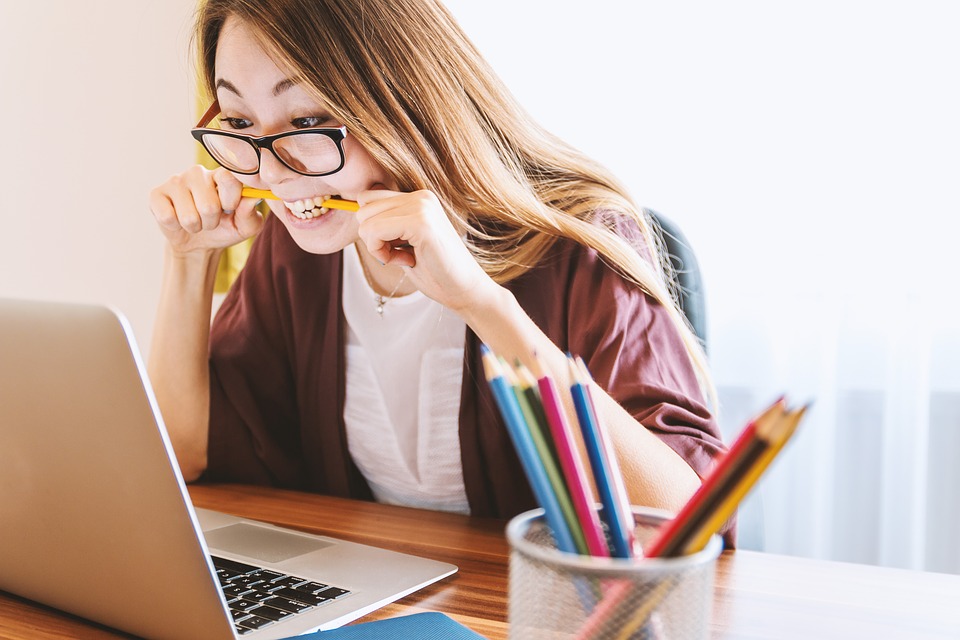 Finally, make a trip to the bank and the post office. Transfer your mail and credit cards. If you have any magazine subscriptions, now would be a good time to change your address. Sure, dealing with this task will be a hassle. But, at least it is one of those things that can be done in a day or so if you dedicate yourself to it entirely.
Choose your moving services wisely
Step by step, and we got to arguably the most important part of your preparation for an interstate relocation – choosing the moving services. Going with the assumption that you have hired a reputable moving company, chances are you will have a plethora of moving services to choose from. Starting with storage solutions in Florida to packing assistance and piano moving, your movers will be able to help you with a number of moving tasks. It's up to you to choose what you really need. But, before we get into that, let's take a look into an average price of an interstate relocation. Note: the calculations are done based on a 1000 miles distance to the new home.
The cost of an interstate relocation
If moving out of a studio apartment, expect to pay around $1200.
When moving out of a one bedroom apartment/house, the price will be in the range of $1500-$2200.
If moving out of a two bedroom home, the price will come out to $3500-$4200.
In case you are moving out of a three bedroom home, the price will be around $6300 or more.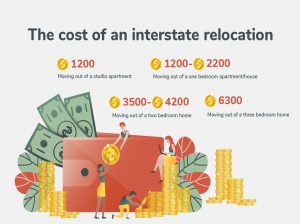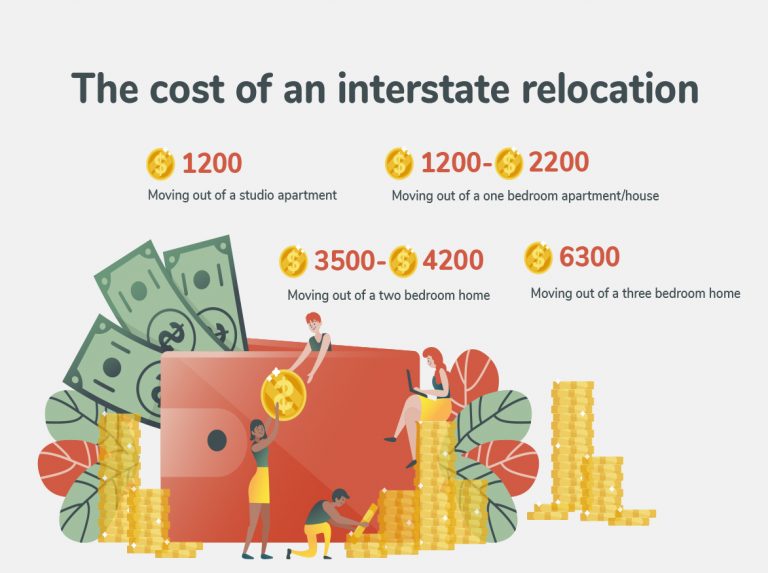 Now, remember why it was important for decluttering to find its way in our interstate moving instructions? It's because interstate movers usually charge 0.70 dollars per pound of goods. Taking that into account, it's easy to see why decluttering is so beneficial for your finances.
Bear in mind that all of these prices were calculated based on a basic offer. Special services will only increase the final amount on the bill. Special moving services can cost anywhere between $1000 and $10,000 dollars depending on the type of the service, and the move, of course. Unless you opt for packing services in Florida, which usually cost a few hundred dollars, there is one major task in front of you – packing.
Packing takes a special place on our interstate moving guide
Anyone who has had to pack before knows how big of a hassle this task is. We are not referring to a casual packing for a trip where all you have to do is make sure you bring your trendiest outfits. Well, even that type of packing can be tedious if done repeatedly. Now imagine having to pack all of your possessions and have them moved to a different state! It sure sounds like a nightmare. With a bit of careful planning though, it doesn't have to be.
Gather the necessary packing supplies
Naturally, you should start by gathering the equipment necessary for the safe packing of all of your belongings. You need much more than different types of moving boxes. You need protective packaging materials, like foam peanuts and packing paper, then equipment that helps you lift and carry items, such moving straps, furniture sliders and dollies, and finally common materials like tape and markers. Warning: don't try to save up on materials. They stand between you and a successful relocation, so make sure you buy moving supplies galore.
Our guide for interstate moving dictates that you handle one room at a time
As hectic and complicated as packing for an interstate relocation is, there is still a way to organize it. And the best way to organize packing is by making sure you deal with it room by room. Even the best interstate moving guides will tell you that packing everything without any order will only lead to disaster. Once again, start on time. We can't seem to stress it enough.
Start with the items you use the least, and end with those you use daily
Well, the method here is pretty self-explanatory, so we won't waste too much time. What we will say is that you should leave those items like utensils and some of your clothes for the very end. You will need those without a doubt. On the other hand, the gym and sports equipment can be packed early on.
Pack an essentials bag and complete a very important entry on our interstate moving guide
Oh yes, an essentials bag is of utmost importance to us, and it should be to you too! It will be your survival kit during the first day and night in the new home. Let's face it – the last thing you will want to do after going through a long and tiring move is to search through hundreds of moving boxes just to find a toothbrush. Instead, you should pack your moving essentials bag, and not worry about anything in those first few days. What should your moving essentials bag contain? 
Toothbrush and toothpaste
Clean underwear and a change of clothes
Sheets
Basic cleaning supplies
Basic hygiene products 
A toy or two if moving with kids (feel free to thank us later)
A first-aid kit should anyone get injured (although you should try your best to avoid moving injuries)
Once you get settled in, organize a move-in party
There is much more to an interstate move than packing and loading. It's the prospect of starting over that should be of interest to you. Maybe you have dreamed about finally changing your surroundings after decades of being stuck in one place. Or you wanted to escape the small suburban town and move to someplace exciting. Guess what? This is your chance to turn over a new leaf, and it all starts by organizing a move-in party.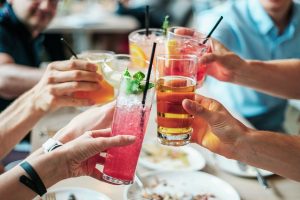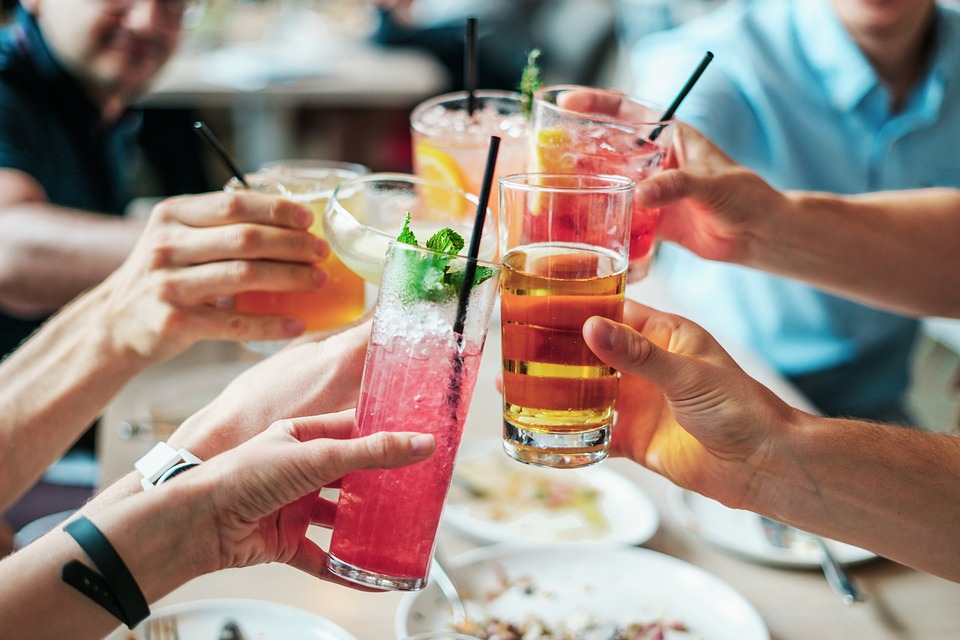 Buy some liquor, prepare delicious snacks and let the neighbors know that you have arrived. Besides, making a few friends as soon as you arrive will help you deal with nostalgia after a move. And you can rest assured that you will feel melancholic, whether you want to or not. After all, this is a big change you have just gone through.
Interesting facts about moving around America
No interstate moving manual would be complete without a few interesting facts about the moving trends. Were you always interested to know which states the Americans are most likely to leave? Well, according to statistical data, Illinois is the number 1 state which most Americans are leaving. It is closely followed by Alaska, New Jersey, New York, and West Virginia – in that order.
On the other hand, some states have witnessed a huge increase in migration. The most desired state seems to be Idaho, as it has had the biggest surplus of residents in recent years. Second place of the states the Americans are moving to belongs to Nevada, third to Arizona, fourth to Oregon, and fifth to Montana. Who would have thought that people would be moving out of New York to settle in Oregon?
Although, don't let these statistics force you into making a decision. Even though people are increasingly moving out of Illinois, for example, doesn't mean that your happiness isn't there. Similarly, just because people have been moving to Nevada, doesn't mean that you will find what you are looking for there. Take only your situation into account, as that's really all that matters!
Hopefully, our interstate moving guide will be of great use to you!
The sole reason behind us making an interstate moving guide was to make this difficult process as easy as it can be. Granted, we are no magicians, and even we can't make your relocation into something completely void of stress. That largely depends on you and your personality. What we can do, however, is give you a few tips and warnings. And that's precisely what we just did! By paying attention to the entries on our guide, we can assure you that the level of stress you will be feeling will be minimal. All that's left to say is good luck, and know that we are cheering for you!