Sometimes, moving can seem just like too much work. It might look like there is a pile of chores just waiting for you, and the further you go into the process, it might look like things just keep piling on! However, do not fret or give up! With a little bit of proper planning and the help of Best Movers Florida, your move can go as smoothly as possible! This, of course, is not to say that you won't have to do some work. There will always be stuff to do – especially when moving with kids. Children can be pretty sensitive when changing their homes. This may vary from child to child, but most will not like the idea of packing everything and leaving. In this article, we give you five things to keep in mind during this process.
Prepare Them Before the Move
Moving with kids can take some time – and, as we already mentioned – preparation is the key! So, what do you do in order to prepare children for relocation? First and foremost, keep your children informed about the move.  According to psychologists, children, especially those in their early years, thrive on routine and predictability. A sudden move can cause anxiety, fear, and uncertainty. To mitigate these feelings, involve your children in the moving process from the beginning. Explain why you're moving, where you're going, and what they can expect.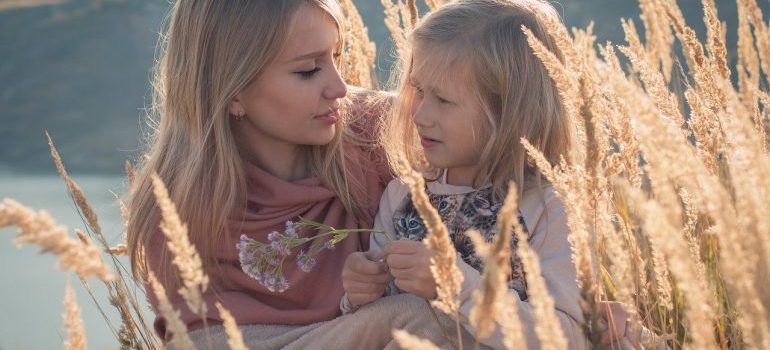 Use age-appropriate language and be prepared to answer their questions honestly and patiently. Make sure you do this as soon as you book your residential movers, as your kids will likely need time to accept the idea of moving. Be positive and highlight the exciting aspects of the move, such as a bigger room, new friends, or a new school. Remember to communicate regularly as the moving date approaches to reassure them and help them understand the process.
Get Your Kids Excited for the Move
The important thing to remember is that this period of your child's life will be scary. You are basically ripping them out of what's familiar to them and their support system. They will need to make new friends and figure out new surroundings. And though it may seem easy from an adult perspective, making friends as a kid is tough. You will also need to do your best to help kids adapt to a new neighborhood, so think about that as well.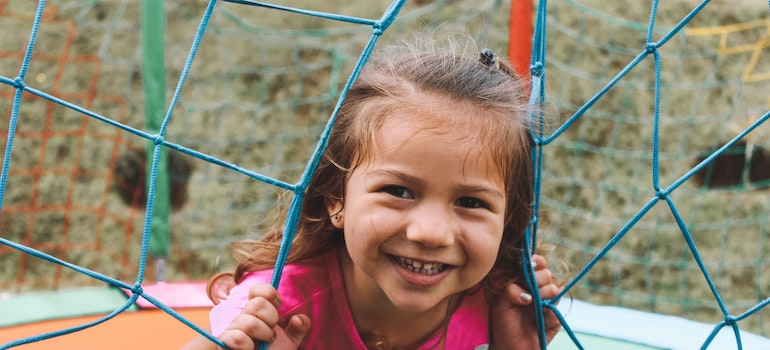 One of the key things to keep in mind when moving with kids is to try and keep them excited about the move. If you paint it as a positive experience, they will fear it less. Not only can you make them feel included in the after-move planning, but they can help them with your move, too. This way, you will give them an asset and a grasp of the situation, so they will feel less excluded. You can discuss the moving day plans with them, or let them figure out the layout of their new room!
Maintain Routine and Familiarity
Maintaining a routine is crucial for children during a move. Consistency gives children a sense of security and control, helping them to navigate changes more effectively. Try to keep meal times, bedtime routines, and leisure activities consistent. If a child goes to a certain club or class, try to find a similar one in your new location. Familiarity also helps children adapt. When packing and unpacking, ensure your children's favorite items like blankets, toys, or books are easily accessible. Set up their new room as soon as possible, and if you can, try to arrange it similarly to their old one.
Practical tips for moving day with kids
Moving day can be especially hectic when kids are involved. Ensuring a smooth transition requires strategic planning and preparation. Since you are moving with kids, you might know that just hiring the best local movers Florida won't be an end-all cure-all cure for moving stress. However, there are some tips and strategies you can use to make this transition easier on you and your kids. Here are some practical tips for moving day with kids:
Prepare a Moving Day Bag: Pack a bag for each child with essential items they will need on the day of the move. This can include clothing, toiletries, snacks, favorite toys, and activities to keep them busy during the journey.
Hire a Babysitter: Consider hiring a babysitter or asking a trusted friend or relative to watch the kids on moving day. This can help to reduce the stress and keep the kids entertained while the heavy lifting is being done.
Safety Measures: Ensure all dangerous items, such as cleaning supplies or sharp objects, are out of reach of children. Keep doors and gates closed to prevent small children from wandering off.
Frequent Breaks: Remember to take frequent breaks to rest, hydrate, and eat. Moving day can be long and tiring, so it's essential to keep everyone's energy up.
Including Your Kids In the Move
And now, the dreaded moving day has arrived. If you are leaving the most beautiful cities in Florida, like West Palm Beach, it might feel even more dreadful. You packed your items, and you are waiting for West Palm Beach movers to arrive. Don't fret! Getting professional movers means that they will know how to deal with kids. For example, when they do come, you will want to introduce them to your children. The movers will often go out of their way to make the experience comfortable to the youngest ones. Additionally, they won't be confused about their role during relocation.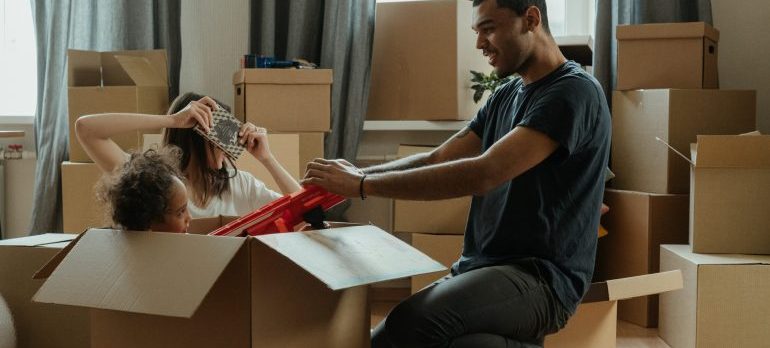 The best way to help your kids is to let them gradually prepare for the upcoming changes on their own terms. Once you book your packing services it's time to sort out your household inventory. Ask your children to partake in the activity. This will surely give them a sense that they matter, and they won't feel excluded, and consequently scared and anxious. Keep in mind that even though kids should not be nearby when movers are carrying heavy boxes, you can still include them. Maybe they can bring water to the movers, or finish up some dusting. Chances to use their skills will not only help keep them occupied but will also help you finish chores faster, too.
Be Patient and Supportive During Your Move With Kids
Regardless of how well you prepare, moving can still be a big adjustment for your kids. It's normal for them to have mixed feelings about leaving their old home, friends, and school. It's also normal for them to take some time to adjust to their new surroundings. During this transition, be patient, supportive, and understanding. Encourage them to express their feelings, and validate those feelings when they do. If your child seems to be having an especially hard time adjusting, don't hesitate to seek professional help. Therapists and counselors can provide valuable support and resources during these challenging times.
The final thing you will need to do is to help your children adjust to the move. Remember, you already did a bit of preparation before the process began, but now you need to think bigger. Be aware of their behavior during these first weeks, because this will probably be a stressful period for them. Get some time after moving with kids to explore the neighborhood. Give them the task of locating new playgrounds, parks, or restaurants where you can spend your time. Introduce them to the neighbors' kids. This is important because they will be seeing each other every day. Then, you should also get them used to their new school, and figure out if there are some new extracurricular activities to explore!
One Additional Advice for Parents
It sure is a challenge to relocate with children. Moving means uprooting, and children are especially vulnerable to this event. While all this advice is aimed at you as a parent moving with kids, you have to remember one additional thing. That's to not neglect yourself. Ins such a stressful process, it's easy to forget to take care of yourself. And of course, that is not a great idea. After all, we all know that stressed-out parent who doesn't take care of themselves can hardly be there for their kids. So, while trying to make this relocation easier on your kids, remember to sleep sufficiently, drink enough water and eat healthily. Additionally, don't forget that moving services are there to make the relocation easier on you. Lastly, keep in mind that taking breaks from the chaos of moving is beneficial for your kids and you.
Turning Moving Day into a Family Adventure: The Final Act
Navigating the challenge of moving with children is akin to directing a family-sized adventure, where a mix of comedy, drama, and a sprinkle of chaos becomes your unique script. But remember, children are resilient, and their adaptability can be impressive, especially when the move is framed as an exciting journey rather than a scary task.
Involvement is key – from sharing the news of the move to setting up the new space. Each step is an opportunity to communicate, grow together, and foster a sense of security amidst change. Make space for fun and laughter, and don't forget to address the emotional side of this transition. Encourage open discussions about feelings, fears, and expectations to better support each other. Finally, take a moment to celebrate your successful move. Appreciate the challenges tackled, the hurdles overcome, and the shared family adventure. Welcome to your new home, and here's to the exciting chapters yet to unfold!