If you've been dreaming of a less theme park-centric, yet just as sunny Florida lifestyle, then St. Petersburg might just be your next haven. Whether you've been enchanted by the delightful downtown scene or drawn to the ever-inviting gulf beaches, moving from Orlando to St. Petersburg promises to be quite the journey.We you to join us as we navigate this exciting transition, from the bustling theme park metropolis of Orlando to the cultured, beachy, and dynamic atmosphere of St. Petersburg. While it's no leap across states or oceans, hiring best long distance movers Orlando for this move is sure to bring its own set of unique experiences, challenges, and rewards. So, come along as we leave the Magic Kingdom behind for the allure of 'The Sunshine City'.
Moving From Orlando to St. Petersburg: Striking a Balance for Your Wallet
When it comes to housing affordability, the battle between Orlando and St. Petersburg intensifies. In the realm of rental markets and average home prices, both cities offer distinct advantages. Orlando's average home prices of around $371,000 attract those seeking a rich market with potential for investment. However, St. Petersburg takes the lead with its more expensive average home prices of approximately $430,000. When it comes to renting, St. Pete has an average rent of $1,989, while Orlando has  $1,933. That is almost an unnoticeable difference, meaning if you are a renter you likely won't have to adjust your household budget much after moving.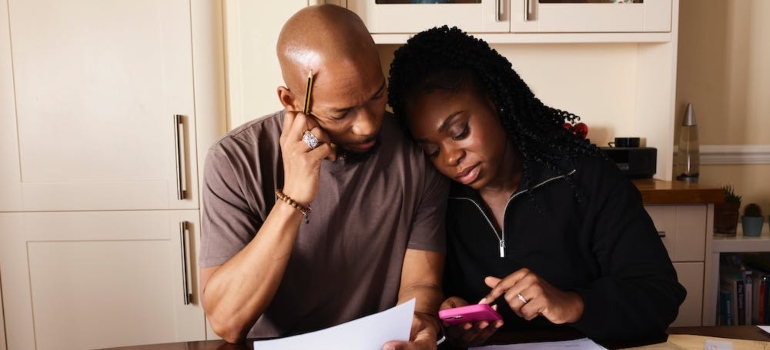 For renters, some of the neighborhoods you can move to with the help of best movers in St. Petersburg are Historic Kenwood and Disston Heights. These neighborhoods stand out, offering affordable housing options without compromising on charm and amenities. Beyond housing, everyday expenses like grocery, transportation, and utilities factor into the overall cost of living equation.
Unleashing the Power of Learning and Development After Moving to St. Petersburg
When it comes to education, both Orlando and St. Petersburg present distinctive offerings. Orlando, home to the University of Central Florida—one of the nation's largest universities—boasts an array of academic opportunities and lively student life. The city also offers various esteemed K-12 public, private, and charter schools that cater to different educational needs. On the other hand, St. Petersburg provides a more boutique academic experience. The city is home to several colleges, including the University of South Florida St. Petersburg, Eckerd College, and St. Petersburg College. These institutions offer a more intimate and community-focused educational environment.
On the other hand, St. Petersburg, often called 'the city of the arts', extends its cultural richness into its educational ethos. The city is home to a variety of magnet and charter schools with a focus on arts and innovative, inquiry-based learning, such as the Perkins Elementary School, known for its integration of the arts into its curriculum. Additionally, the presence of the highly esteemed University of South Florida St. Petersburg (USFSP) and Eckerd College contribute to a spirited intellectual culture. St. Petersburg schools have a lower student-teacher ratio than Orlando, which could imply more personalized attention, but they also face funding challenges due to smaller populations.
Commute Comparison
Embarking on a daily commute can be a defining aspect of one's lifestyle, and comparing the commute landscapes of Orlando and St. Petersburg reveals distinct characteristics. In Orlando, the bustling roads often lead to longer commute times, especially during peak hours, with traffic congestion being a common challenge. The city's ongoing infrastructure developments aim to alleviate these issues and improve transportation options for residents.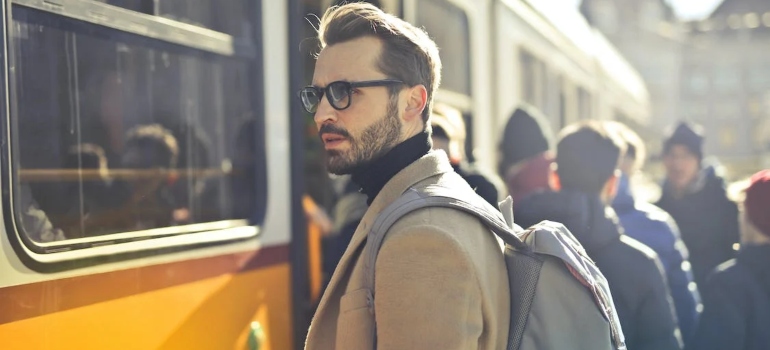 On the other hand, St. Petersburg offers a more accessible and streamlined commute experience. With efficient traffic flow and well-planned road networks, residents in St. Petersburg enjoy shorter average commute times, resulting in less time spent on the road and more time for personal pursuits.
Finding The Perfect Home in St. Pete's Neighborhoods
St. Petersburg offers a range of neighborhoods that cater to diverse lifestyles, each with its unique allure. Downtown St. Petersburg stands as an energetic hub, boasting a lively arts and culture scene that draws in residents and visitors alike. For those seeking historical charm and walkability, hire best movers in Florida to move to a neighborhood like the Old Northeast neighborhood. It shines with its well-preserved architecture, tranquil parks, and a strong sense of community. And for a laid-back coastal vibe and an artsy atmosphere, Gulfport emerges as a hidden gem. This tight-knit community offers a bohemian ambiance, colorful waterfront views, and a lively art scene. Whether it's the urban excitement of downtown, the historic allure of the Old Northeast, or the coastal haven of Gulfport, St. Petersburg's neighborhoods present a wealth of options for residents to find their ideal coastal haven.
Unveiling Opportunities and Stability in St. Petersburg Jobs
When it comes to exploring job opportunities and security, a comparison between Orlando and St. Petersburg sheds light on distinct aspects of each city's job market. Orlando's economy, largely driven by tourism and hospitality due to its status as a global theme park capital, has a wide range of job opportunities in these sectors. Disney and Universal are major employers, providing a myriad of roles, from entertainment to engineering. Additionally, the burgeoning tech scene, fueled by innovative startups and the presence of a tech-focused university like UCF, is creating new job prospects. The average salary in Orlando, however, often falls slightly lower than the national average, reflecting the high proportion of service-sector jobs.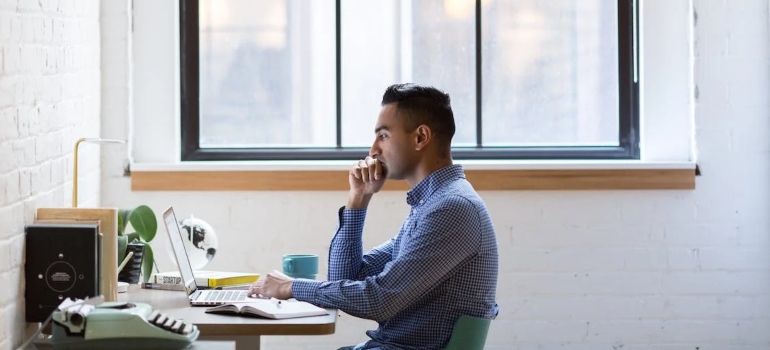 St. Petersburg, in contrast, boasts a diversified economy. Health care is a dominant sector, with large employers such as BayCare Health System and Johns Hopkins All Children's Hospital. The city also benefits from a growing financial services industry, including Raymond James, one of the largest American full-service brokerages. St. Petersburg has been gaining a reputation as a hub for entrepreneurs and creative businesses too. The average salary in St. Petersburg generally aligns with the national average, and the cost of living, while slightly higher than in Orlando, is counterbalanced by higher average wages. Before hiring best movers in Orlando, we suggest examining these influential sectors, so job seekers can gain insights into the potential avenues for career growth and advancement in St. Petersburg.
Embracing proximity: Unveiling the delights and discoveries between Orlando and St. Petersburg
The close distance between Orlando and St. Petersburg, approximately 125 miles apart, unveils a realm of possibilities for both residents and visitors. With a travel time of around 2 to 2.5 hours, these cities offer the convenience of day trips and weekend getaways. Imagine embarking on a morning adventure to explore the theme parks and entertainment venues of Orlando, and then retreating to the serene coastal haven of St. Petersburg for a relaxing evening by the water.
The nearby attractions and points of interest are aplenty, including the iconic white-sand beaches of Clearwater and St. Pete Beach, the cultural epicenter of the Dali Museum, and the scenic wonders of the Tampa Bay area. Embracing the proximity between Orlando and St. Petersburg allows residents to savor the best of both worlds, ensuring an enriching and diverse array of experiences to suit every taste and preference.
Making an Informed Decision: Embracing the Charms of St. Petersburg
In conclusion, the distinctions between living in Orlando and St. Petersburg showcase a range of factors to consider when choosing a place to call home. While Orlando boasts a strong housing market and a bustling cityscape, the City of St. Petersburg offers more affordable housing options, a thriving arts and culture scene, and a laid-back coastal vibe. The job market in St. Petersburg presents opportunities in key sectors such as tourism, healthcare, and technology, while the city's educational institutions foster growth and knowledge. Additionally, St. Petersburg's accessible commute and proximity to nearby attractions make it an ideal location for both work and leisure. As readers explore further, it is crucial to weigh these differences and consider personal preferences and priorities. Whether seeking affordable housing, a vibrant arts scene, or a coastal haven, St. Petersburg beckons with its advantages and opportunities.