Florida, known for its sunny skies and warm beaches, is a top choice for many looking to relocate. Each year, thousands rush to the Sunshine State, seeking new opportunities and lifestyles. This surge has spotlighted several cities as popular moving destinations in Florida. From the buzzing streets of Miami to the tranquil shores of Naples, Florida's diverse locales offer something for everyone. Whether you're seeking city life or peaceful beach living, you'll find a spot that feels like home. Understanding these trends can be helpful for anyone considering a move. That's where insights from the best movers Florida come in handy. They provide valuable information about each city's unique appeal. We aim to help you make an informed decision about your next big move. Join us as we uncover the charm and beauty of Florida's most sought-after cities.
Cost of Living in the Most Popular Moving Destinations in Florida
Starting with Jacksonville, it stands out as an affordable option. For a family of four, the estimated monthly costs, excluding rent, are around $3,914.1. Single individuals can expect monthly expenses of approximately $1,088.9. Remarkably, Jacksonville's living costs are about 29.9% lower than New York City. Miami, a city synonymous with energetic culture, presents a different scenario. Residents face higher living expenses, with an average energy bill of $188.14 per month and a phone bill of about $202.39. Daily essentials like a loaf of bread, a gallon of milk, and a carton of eggs cost $4.66, $2.92, and $2.70, respectively. Tampa, known for its beautiful bay and bustling city life, offers slightly lower costs. Here, the average energy bill is $172.22, and the phone bill is around $185.27. Grocery prices are somewhat lower than in Miami, with bread, milk, and eggs costing $4.19, $2.62, and $2.43, respectively.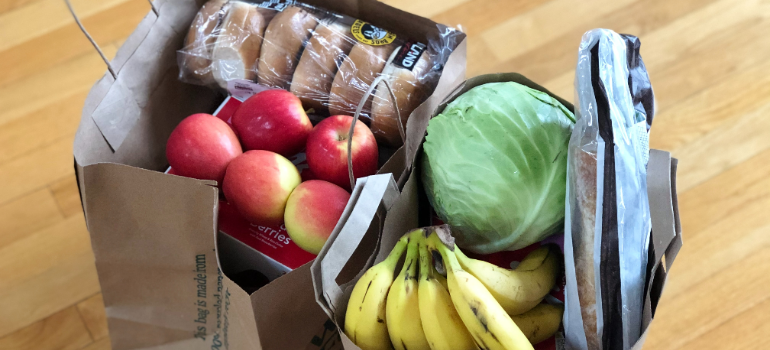 Orlando, famous for its theme parks and tourist attractions, also presents affordable living costs. The average energy bill is about $164.44, with a phone bill of $176.90. Grocery prices here are a bit more budget-friendly, with essentials like bread, milk, and eggs being slightly cheaper than in Tampa. Saint Petersburg, with a cost of living 2% lower than the national average, is another appealing option. For those considering a move, movers in St. Petersburg can provide insights into the local housing market. Average expenses for energy and phone bills mirror those of Tampa, making it a financially viable choice.
A few less popular cities in Florida
Hialeah, despite its charm, is 13% more expensive than the national average. This city's living costs align closely with Miami, reflecting its vibrant urban lifestyle. Port St. Lucie is a city where comfort meets affordability. To live comfortably here, a family would need an annual income of $71,280, while a single person would need around $58,000.Cape Coral, Tallahassee, and Fort Lauderdale, each with their unique appeal, also offer various living costs. In Tallahassee, the state's capital, one can expect a mix of cultural richness and affordable living. For those moving to this city, movers in Tallahassee can offer valuable assistance in navigating the local housing market.
Home Prices to Consider
In Jacksonville, the housing market shows a slight decline. As of October 2023, the median listing home price was $315K, down by 3.1% from the previous year. The median price per square foot stood at $194, with homes selling for around $300K on average. For those looking to move here, movers in Jacksonville can provide insights into the best neighborhoods. Miami's housing market, on the other hand, is heating up. The median listing price in October 2023 reached $699,000, a significant 9.2% increase year-over-year. With a high median price per square foot of $532, Miami's median home sold for about $535,000 Tampa's real estate also shows growth. The median listing price as of October 2023 was $460,000, marking a 3.8% increase. Homes in Tampa averaged $295 per square foot, with the median sold price at $401,000.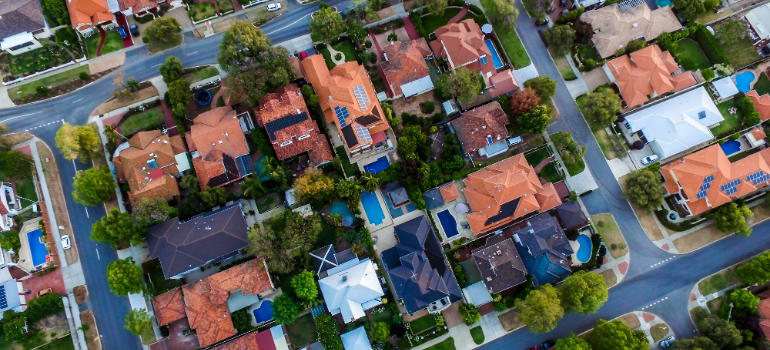 Orlando, a city known for its magical attractions, witnessed a modest increase in home prices. The median listing price was $399,000, up by 1%. The price per square foot was $248, and homes typically sold for $380,000. Saint Petersburg presents a more affordable option. The average home value in this area is around $373,388. This city offers a urban and coastal living. Hialeah's housing market leans towards the higher side. The median home price here is $483,240, with a median rent of $1,469 per month. Port St. Lucie shows a rising trend in home prices. A typical home costs about $372,300, slightly higher than the Florida average. Renting a two-bedroom unit averages $1,820 per month. For those planning a move, movers in Port St. Lucie offer valuable services to ease the transition.
Average Salaries
The state's overall average annual salary is $48,669, equivalent to about $23.40 an hour. This translates to roughly $935 weekly or $4,055 monthly. Salaries typically range from $33,875 to $62,012 annually. However, in some of Florida's most populated cities, the figures vary. In Jacksonville, the average annual salary is $57,419. This figure is above the state's average, reflecting the city's powerful job market. Jacksonville offers a mix of industries, providing diverse employment opportunities. Miami has an average annual salary of $54,564. This reflects the city's dynamic job market, catering to various sectors from tourism to finance.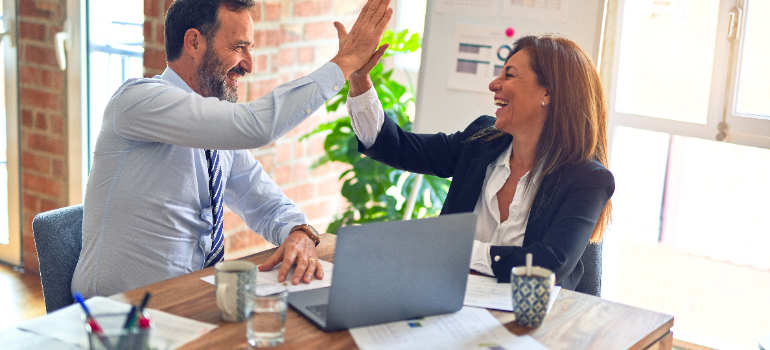 Tampa's job market is equally impressive. With an average annual salary of $60,236, it's an attractive destination for professionals. For those moving to this thriving city, movers in Tampa can assist in making the transition smoother. Orlando, famous for its entertainment and tourism industry, offers an average salary of $54,243 per year. The city's diverse economy provides ample opportunities for job seekers. Apart from these major cities, smaller areas like Everglades, Juno Beach, Island Walk, and Atlantis report higher average salaries. In Everglades, the average salary is $77,925, and in Juno Beach, it's $77,890. Island Walk shows an average of $76,980, and Atlantis comes in at $76,119 annually. These figures indicate the economic dissimilarity within Florida. From the bustling streets of Miami to the serene landscapes of the Everglades, each area offers unique employment opportunities with varying salary ranges.
The Most Popular Jobs in Florida
In Jacksonville, the healthcare and financial services sectors are prominent, providing a range of chances from medical professionals to banking experts. Miami, known for its tourism and real estate industries, offers numerous jobs in hospitality management and real estate development. Tampa's job market blossoms with technology and healthcare jobs. Orlando, the theme park capital of the world, predominantly offers roles in the entertainment and hospitality sectors. The city's growing tourism industry also creates ample opportunities in retail and customer service. Saint Petersburg's economy leans towards manufacturing and information technology, while Hialeah is a hub for healthcare and education professionals. Port St. Lucie's job market is growing in the healthcare and retail sectors. Cape Coral's economy is buoyed by construction and retail jobs, reflecting the city's ongoing development. Tallahassee, being the state capital, offers numerous opportunities in government and education sectors.
Big companies in Florida
Florida also hosts several big companies, opening up a lot of job possibilities:
Walt Disney World Resort: Entertainment, hospitality, and management roles.
Publix Super Markets: Retail, management, and logistics positions.
HCA Healthcare: Medical, administrative, and support roles in healthcare.
University of Florida: Academic, research, and administrative jobs.
Darden Restaurants: Opportunities in hospitality, culinary arts, and management.
Jabil: Positions in manufacturing, engineering, and supply chain management.
Some of the top-paying jobs in Florida include anesthesiologist, neuroradiologist, and Houdini artist, reflecting the state's diverse economic landscape. These professions underscore the wide range of high-skilled jobs available in the state. Florida's big job market offers chances for a range of skills and interests. Whether you're a healthcare professional in Jacksonville or a hospitality expert in Orlando, the Sunshine State has a place for you. This diversity not only drives the state's economy but also makes it an attractive destination for professionals seeking growth and opportunity.
The Wave of Migration in Florida
Florida is a top destination for many looking to relocate. But from where are these new Floridians coming? The answer lies in both interstate and intrastate migration trends. Interestingly, a significant number of people moving to Florida are from within the state itself. Cities like Orlando, Miami, and Tampa are popular moving destinations in Florida for residents relocating from other parts of the state. Orlando, with its booming tourism industry and job market, attracts individuals seeking career growth and an exciting city life. Miami, known for its diverse culture and dynamic economy, is another top choice for Floridians looking for a change of scenery within the state.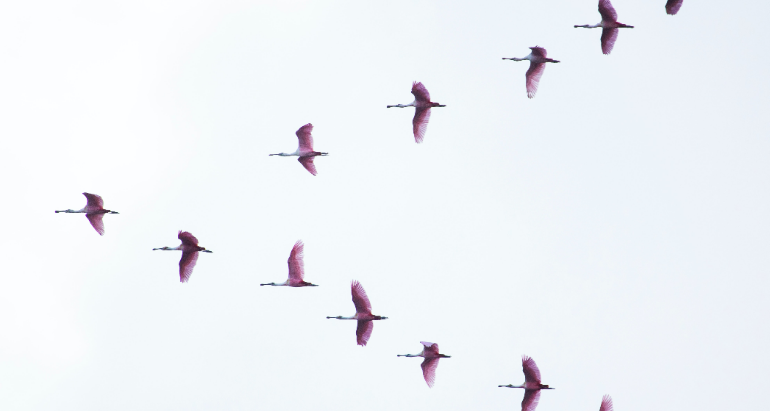 Outside of Florida, the state draws many from the northeastern United States. Cities like New York and Boston are common starting points for those heading to Florida. The allure of warmer weather, more affordable living, and no state income tax are compelling reasons for this migration trend. Additionally, Florida's retirement-friendly reputation makes it a favorite among seniors from all over the country. Cities like Naples, Sarasota, and Fort Myers, known for their tranquil environments and senior-friendly amenities, are particularly appealing to this demographic. For those considering a move to Florida, whether from another state or within Florida itself, relocation assistance Florida services can be invaluable. These services help individuals and families navigate the complexities of moving, ensuring a great transition to their new home.
The Cost of Moving
The cost of your move to popular moving destinations in Florida can vary significantly based on several factors, including the size of your home, the distance of the move, the type of move, and even the time of year you decide to relocate. For example, moving a studio apartment to Florida typically costs around $422. A one-bedroom move averages $585, while a two-bedroom relocation costs about $944. Larger homes, such as three-bedroom houses, can see moving costs rise to approximately $2,175. These figures give a general idea of what to expect, but remember, every move is unique. Distance plays a crucial role in determining moving costs. Moving from within Florida is generally less expensive than long-distance relocations. What can increase the overall cost are the mileage and the complexity of the move which long distance movers often factor in the mileage and the complexity of the move.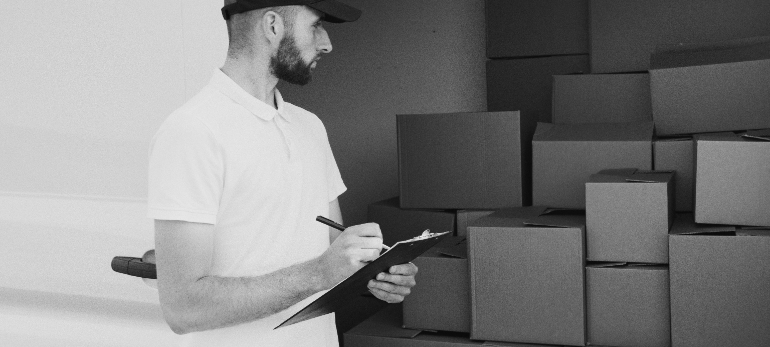 The best time to consider a move
Full-service movers, who handle everything from packing to unpacking, are more expensive than renting a truck and doing it yourself. However, the convenience and time saved with full-service movers can be worth the extra cost for many. Time of the year is another important factor. Summer months are the peak season for moving due to favorable weather and school breaks. This high demand can lead to higher moving costs.
If possible, consider moving during the off-peak season, like late fall or early winter, to potentially lower your expenses. To optimize your moving experience, it's wise to get quotes from multiple movers, declutter before packing, and plan your move well in advance. Budgeting for unexpected costs and researching your new area can also help make your transition to Florida smoother and more enjoyable. With careful planning and consideration of these factors, your move to Florida can be as sunny as the state itself.
The Most Popular Moving Destinations in Florida Are Waiting For You
There are compelling reasons why the Sunshine State is an attractive choice for many. One of the biggest draws is the weather. Florida offers sunny skies and mild winters, making it a haven for those who prefer a warmer climate. This pleasant weather allows for a variety of outdoor activities year-round, from beach outings to exploring nature trails. The cost of living in many Florida cities is also relatively affordable compared to other popular U.S. destinations. Cities like Miami offer a rich merge of cultures, cuisines, and festivals. This diversity emphasizes the living experience, offering residents a chance to immerse themselves in different traditions and lifestyles. With a range of urban and suburban areas to choose from, relocating within Florida can be as enriching as moving to the state. It's no wonder that the most popular moving destinations in Florida continue to attract a growing number of residents each year!