Moving to Port Orange offers a unique combination of relaxing beach life and a welcoming family atmosphere. This coastal town provides a perfect balance of leisure and community, with sunny beaches, parks, and a range of local activities. For those planning a move, partnering with some of the Best Movers Florida has to offer can make the process easier, ensuring reliable assistance for settling into this friendly area. Whether you're drawn by the excellent schools, the close-knit community feel, or the beauty of the Atlantic coast, Port Orange is a place that appeals to many as a spot to call home.
Get the Right Movers to Help You Out
Selecting the right moving assistance is essential when relocating to Port Orange. The process of moving can be challenging, especially when balancing the demands of daily life. Hiring professional movers in Port Orange can handle the stress associated with relocating, allowing you to focus on settling into your new home and exploring the opportunities the city offers to you. The reputable moving companies will ensure your belongings are handled carefully and arrive at your new residence on time. This supportive moving service can significantly contribute to a positive relocation experience. It allows you to adapt and enjoy the coastal charm of Port Orange quickly.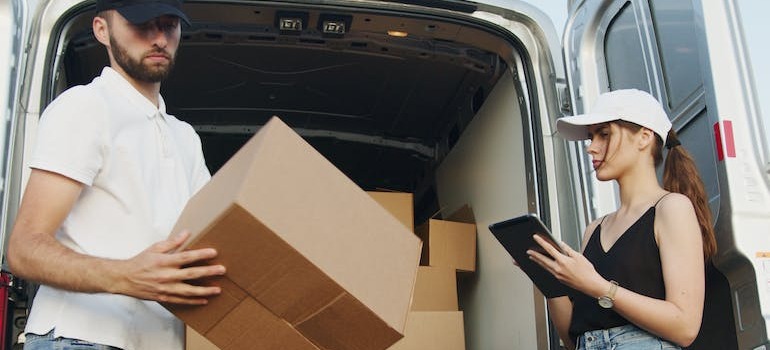 Know the cost of living in the area
The cost of living in Port Orange is generally lower compared to other US cities. The median home selling price is around $351,000, and the median rent is around $1,300. To live in the area comfortably, an individual will need around $49,500, while a family will need around $67,500. Hiring some of the best long-distance movers Port Orange offers can help ease your move, allowing you to settle in and manage your finances in this affordable and family-friendly city. Being an area 3% more expensive than the average city in Florida and 5% less expensive than the average city in the US, it will be smart to budget for your lifestyle.
Explore the Job Market of Port Orange
The job market in Port Orange shows promise, with an expected growth rate of up to 43% over the next decade and a low unemployment rate of 4.2%. The average hourly wage is $16.87, but positions like dentistry offer higher salaries. Key employment sectors include health care & social assistance, retail trade, and accommodations and food services, among others. Notable employers are Don Bell Signs, Volusia County Public Schools, and CountrySide Lakes. Moreover, multinational companies like Acadia Healthcare and US Foods are in the city, offering diverse job opportunities. Companies are picking commercial movers Port Orange businesses to trust as it's a wise step for a hassle-free move for companies looking to grow. So why not take a chance and benefit from the job market of Port Orange?
Check Out the Things to Do After Moving to Port Orange
After settling down with the assistance of one of the residential moving companies in Port Orange, you'll find a variety of activities to indulge in. For those with an appreciation for antiques, Allies Designs, and Antiques is a notable stop to check out unique items. If you're interested in exploring the history of Port Orange, a visit to the Dunlawton Sugar Mill Gardens will provide a glimpse into the past.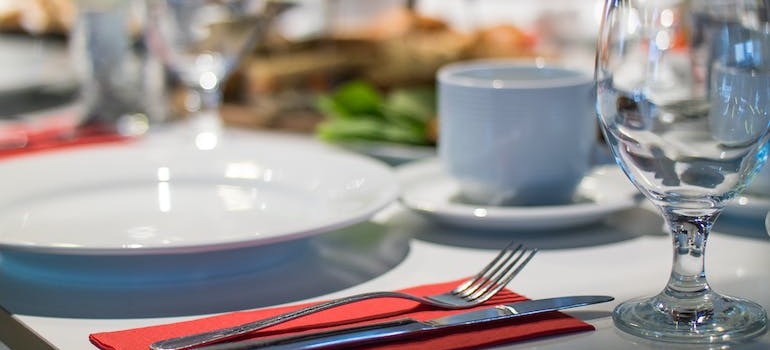 For movie enthusiasts, the Regal Pavilion Movie Theater and the Hollywood Theaters are good spots to catch the latest films. Shopping enjoyers can explore the Pavilion at Port Orange, which hosts a range of stores like Dollar Tree, and Michaels Art & Crafts, among others, for a retail therapy session. These activities provide a nice balance of learning, entertainment, and relaxation as you ease into your new environment in Port Orange.
Outdoor fun
In Port Orange, outdoor enthusiasts can explore various activities. Kayaking is popular in the waters of Spruce Creek, while Tiger Bay State Forest offers bicycling and horseback riding opportunities. For adrenaline seekers, go-kart racing and ziplining are available. Those preferring a relaxed pace might enjoy golfing or bird watching at local parks like Longleaf Pine Preserve. We're sure you'll enjoy these outdoor adventures after moving to Port Orange.
Nightlife, restaurants and bars
Port Orange offers a diverse nightlife with spots like 95 and Vine for wine lovers and Whiskey River Saloon or Boomerangs Sports Pub for a casual, lively setting. Mexican cuisine enthusiasts can head to Agave Fresh Mex & Cantina for a meal and a taste of the city's night vibes. With a variety of pubs and bars available, there's a suitable place for everyone. This makes it easy to socialize and meet new people, especially if you've recently moved to the area.
Learn About the Climate of Port Orange
You can expect a humid subtropical climate with hot, humid summers and mild to cool winters. That being said, summer temperatures average between 75 to 92°F, peaking in August, while winter temperatures range from 57 to 75°F during the day, dropping to the 40s or 50s at night. The city sees most of its rainfall, averaging 55 inches annually, in July, with December being the driest month. This climate setup allows for various outdoor activities, especially during the pleasant winter months.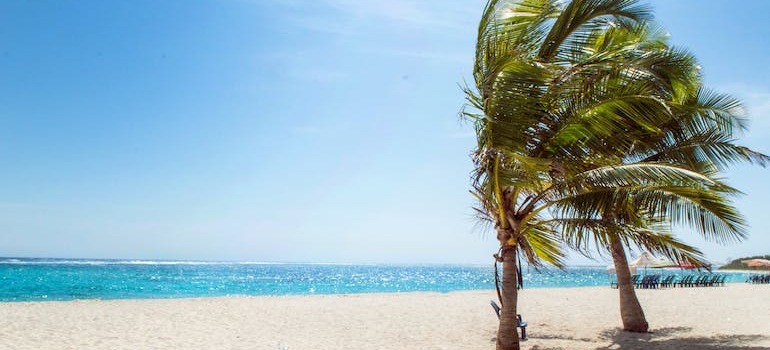 Education in Port Orange
The area hosts a mix of private and public schools covering elementary to high school levels. Notably, Port Orange Elementary School, part of the Volusia County Schools system, has been recognized for its educational quality. The city has 11 public schools serving its over 60,000 residents, reflecting a well-distributed educational infrastructure. For higher education or specialized training, nearby institutions include quality institutions, including:
Spruce Creek High School
Daytona State College
International Academy
Enjoy Your Journey in Your New Port Orange Home
Moving to Port Orange can be an experience full of excitement. This city welcomes new residents with open arms. Furthermore, it offers a peaceful beach atmosphere combined with a friendly, small-town feel that's perfect for families. As this article has shown, life in the city of Port Orange can be as relaxing or as active as you choose, with its beautiful beaches, parks, and community events that bring neighbors together. For those seeking a place where community spirit shines, and the ocean is near, Port Orange presents an ideal setting. We're sure you'll explore all the benefits it offers.