Moving to Brandon, located in the heart of Hillsborough County, offers a unique fusion of suburban charm and convenient access to the energetic city life of Tampa. This area stands out with its inviting community and easy access to Tampa's city buzz. Brandon strikes the perfect balance for a diverse population, offering a blend of suburban peace and city excitement. Families, professionals, and retirees find a harmonious blend of culture, nature, and urban amenities here. For a comfortable move, partnering with the best movers in Florida ensures a peaceful experience. Embrace the opportunity to create your home in this dynamic and welcoming community. Join us as we uncover the charm of settling down in Brandon, where every day is an adventure waiting to unfold.
How Much Should Your Budget Be?
Located in Hillsborough County, Brandon offers a mixture of urban convenience and suburban tranquility. The financial aspect of living here is key to making an informed decision about your move. Housing costs in Brandon present a range of options to suit various budgets. The median home price is set at $406,955, reflecting the area's growing appeal. For renters, the median monthly rent is a manageable $1,237. These figures suggest a housing market that balances affordability with quality living spaces. Utility bills in Brandon are another factor to consider. Residents typically pay around $172.22 monthly for energy, ensuring your home stays comfortable throughout Florida's varied climate.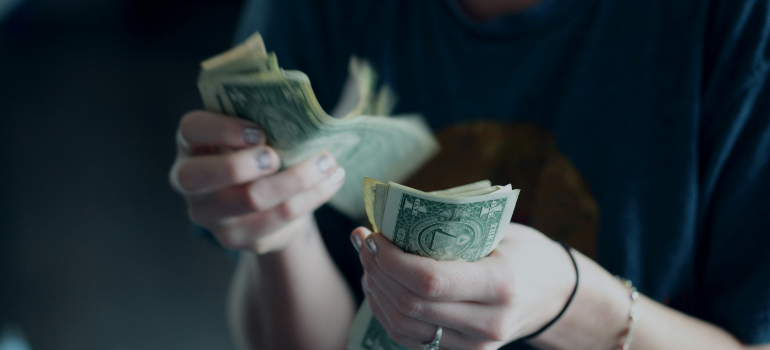 Communication needs are covered with an average phone bill of $185.27 per month, keeping you connected to friends, family, and business associates. Grocery shopping in Brandon offers both quality and value. Essential items such as a loaf of bread ($4.19), a gallon of milk ($2.62), a carton of eggs ($2.43), and a bunch of bananas ($3.63) are priced affordably. Even dining out, like enjoying a hamburger, costs just $5.54, highlighting the city's diverse and budget-friendly food scene. When planning your move, it's a good idea to look up residential moving companies in Brandon. These experts provide valuable services, ensuring your transition to this charming city is done well.
Healthcare
Healthcare costs in Brandon, Florida, mirror the city's commitment to accessible and quality healthcare services. Residents can expect to pay around:
$115.17 for a doctor's visit,
a visit to the dentist costs about $99.36.
optometrist visit averages $108.48
Pharmaceutical needs are a crucial aspect of healthcare. In Brandon, the average cost for prescription drugs is $424.33, indicative of the wide range of medications available to meet various health needs. Pet owners also find Brandon accommodating, with veterinary costs averaging $59.92 per visit. This shows the city's recognition of the importance of all family members' health, including pets.
Who is Brandon Hiring the Most?
Brandon, Florida, not only offers a pleasant living environment but also a huge job market. This crowded suburb of Tampa presents diverse employment opportunities across various sectors. The job market in Brandon is vibrant, fueled by its proximity to Tampa's thriving economy. Key industries include healthcare, retail, education, and hospitality. These sectors provide a wide spectrum of job options, catering to different skills and experience levels. Healthcare professionals find rewarding careers at local hospitals and clinics. Retail positions abound in the numerous shopping centers and malls. The education sector offers roles in schools and colleges, vital for the area's growing population. Small businesses and startups are also an integral part of Brandon's economy. The entrepreneurial spirit thrives here, supported by a network of resources for new ventures. This support fosters innovation and job creation, making Brandon an exciting place for aspiring entrepreneurs.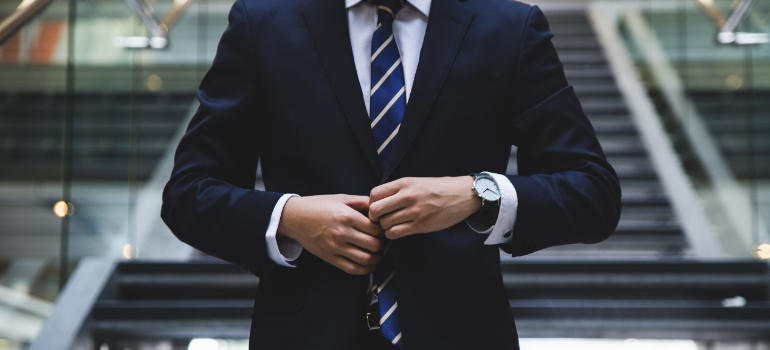 For job seekers, Brandon's job market is appealing due to its balance of variety and stability. Employers in Brandon value creating an inclusive workplace culture. This approach enriches the professional environment and enhances community bonds. The city's location is a significant advantage for commuters. Easy access to major highways and public transportation links Brandon to wider job opportunities in the Tampa Bay area. This connectivity opens doors to careers in larger corporations or specialized industries not found within Brandon itself.
Education
The area boasts numerous well-regarded elementary, middle, and high schools. These institutions are known for their dedicated teachers and comprehensive curriculums. They prepare students not just academically, but also for their future roles in society. This focus on holistic development is a cornerstone of Brandon's educational ethos. For higher education, Brandon's proximity to Tampa is a significant advantage. Renowned universities, such as the University of South Florida and Hillsborough Community College, are within easy reach. These institutions offer a range of undergraduate, graduate, and professional programs. Also, they cater to a diverse student body with varied interests and career goals. Brandon's commitment to education makes it a desirable location for families and students. It's a community that values learning and provides the resources needed to succeed academically. For those relocating to pursue educational opportunities, Brandon movers offer reliable services to ensure a great transition to this academically rich community.
How To Get Around After Moving to Brandon?
Transportation in Brandon, Florida, is a huge factor in the city's appeal, especially for those looking for ease in mobility. With gas prices averaging a reasonable $3.41 per gallon, getting around is cost-effective. This is particularly beneficial for commuters and those who enjoy exploring local attractions or venturing into nearby cities. Besides, Brandon's strategic location also allows for convenient access to major highways, simplifying travel to and from the area.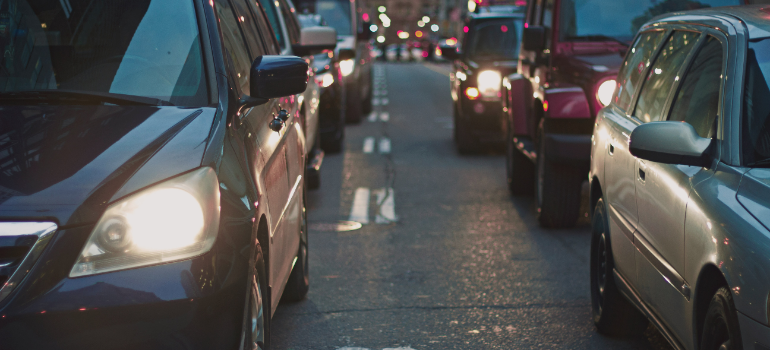 Public transportation options are available for those seeking alternatives to driving. These services connect residents to various parts of the city and neighboring areas, making daily commutes and leisure trips more accessible. For individuals planning a move to or from Brandon, engaging the best long distance moving companies Brandon offers can ensure a pleasant transition. These companies specialize in handling the logistics of relocation, providing peace of mind for new residents.
Settling Down in Brandon
Settling down in Brandon, Florida, is an excellent choice for a lot of reasons. This vibrant community in Hillsborough County offers suburban comfort and city accessibility. With its affordable cost of living, including reasonable housing prices and manageable daily expenses, Brandon stands out as a practical choice for families and individuals alike. In addition, the city boasts beautiful parks, and a range of dining and shopping options, and is a short drive from Florida's stunning beaches. For those considering moving to Brandon, these attributes combine to create an inviting and fulfilling place to call home.