When it comes to a child's journey toward academic and personal development, the school they attend plays an integral role. With an abundance of choices, it can be overwhelming for parents relocating to Florida to find the best fit for their children. It's crucial to assess schools based on key performance indicators, including standardized test scores, teacher-student ratios, and overall school ratings. In this blog post, Best Movers Florida will provide insights into the best schools in Florida, examining their exceptional offerings and unique attributes that set them apart. With a bit of research on your side, you too can secure the best possible future for your child.
Jacksonville: The Gateway to the Best Schools in Florida
As Florida's most populous city, Jacksonville has an array of some of the best schools in Florida. Among these, Stanton College Preparatory School stands out due to its superior academic performance. Its students consistently achieve high test scores, a testament to the school's dedication to educational excellence. Moreover, the graduation rate of 99% at this prestigious institution is a shining indicator of success, showcasing how well-prepared the students are for their future educational pursuits.
In the heart of Jacksonville, the Douglas Anderson School of the Arts thrives, maintaining a low teacher-student ratio of 20:1. This attribute enables teachers to offer individual attention to students, which can significantly enhance a student's learning experience. Such a ratio encourages more meaningful engagement between teachers and students, fostering an environment that supports personalized learning. This magnet school for grades 9-12, also achieves high scores when it comes to math proficiency and even higher when it comes to reading proficiency.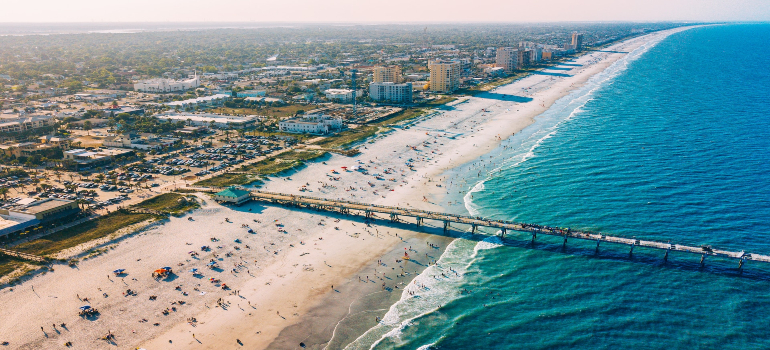 Further bolstering Jacksonville's educational landscape is the Julia Landon College Preparatory and Leadership Development School. Notably, this school offers a well-rounded educational experience beyond academics. Its leadership programs foster skills like teamwork, decision-making, and problem-solving. Coupled with a vibrant sports program and a diverse range of clubs, these factors contribute significantly to its reputation as a top school. If you're moving to this city, remember to hire some of the best movers in Jacksonville to ensure a hassle-free relocation. After all, nothing pays of more than great education.
Orlando: A Hub of Educational Wonders
Orlando is known for its world-class attractions, but its educational offerings are equally remarkable. The Orlando Science Middle/High School, for instance, has an impressive track record of academic achievements. With its emphasis on Science, Technology, Engineering, and Mathematics (STEM), this school equips students with the knowledge and skills to excel in these fields. Its impressive standardized test scores and numerous awards are a testament to its commitment to quality STEM education. Additionally, the student-to-teacher ratio of 15:1, is lower than the national average.
Boone High School, another exemplary institution in Orlando, maintains an ideal teacher-student ratio. This ratio ensures that every student's needs are met, fostering an environment that supports individual growth and development. By allowing teachers to pay close attention to each student, Boone High School cultivates a culture of inclusivity and personalized learning. This school has a commendable graduation rate of 98% and 78% of students took at least one AP class. Moreover, the students at the school have higher levels of science and reading proficiency compared to the national averages.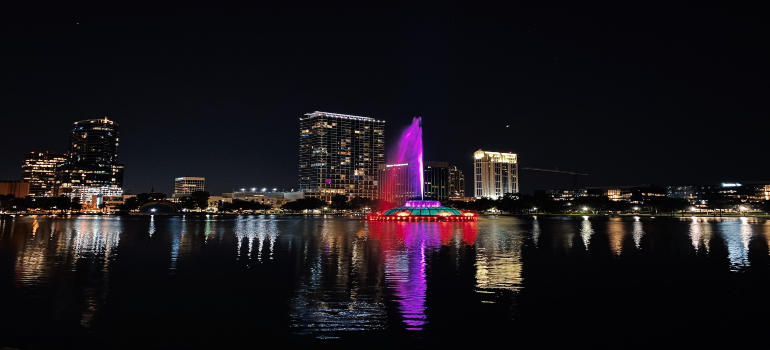 Lastly, Timber Creek High School, renowned for its diverse range of advanced programs and extracurricular activities, deserves special mention. These extracurricular activities include:
challenging academic programs,
 variety of sports,
arts,
and clubs,
Timber Creek provides students with myriad opportunities to explore their passions and interests. Parents planning to enroll their kids in one of these schools often use the help of the best movers in Orlando in order to avoid dealing with the tedious task of relocating.
Boca Raton: A Beacon of Quality Education
Boca Raton, often recognized for its affluent neighborhoods, also stands as a beacon of quality education. Among its esteemed institutions is the Don Estridge High Tech Middle School. Known for its advanced curriculum and impressive performance metrics, the school demonstrates a commitment to integrating technology into education. This forward-thinking approach prepares students for a world increasingly reliant on technological proficiency. This way of teaching strives to create a new generation of highly educated individuals ready to take on whatever the future has in store for them.
Not to be overlooked are the A.D. Henderson University School & FAU High School. Renowned for its unique curriculum and hands-on research opportunities, the school promotes critical thinking and problem-solving skills. This emphasis on innovative learning empowers students to engage with complex problems, preparing them for future academic and professional challenges.
Tampa: Navigating the Bright Horizons of Education
Nestled on the west coast of Florida, Tampa is home to some of the state's top schools. One such institution is Plant High School, notable for its remarkable performance indicators. It is ranked the 39th best school in the Sunshine State. The school's consistently high scores and impressive graduation rate are an indication of its dedication to providing an enriched educational experience. By offering challenging academic programs, Plant High School prepares students for a successful transition into higher education and beyond. Just as noteworthy is Robinson High School, renowned for maintaining an ideal teacher-student ratio. This factor facilitates an environment that nurtures personalized instruction and greater student-teacher interaction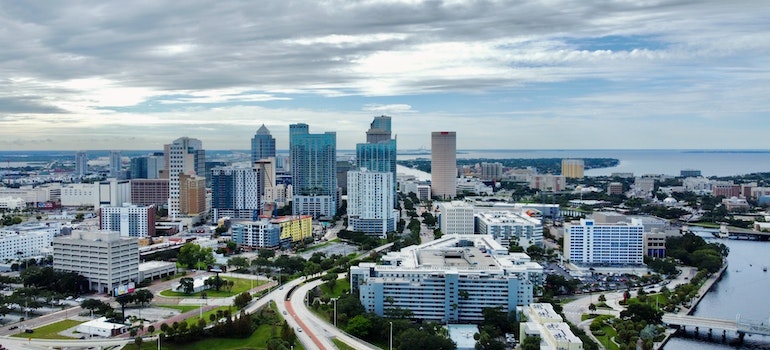 Adding to Tampa's educational richness is the Brooks DeBartolo Collegiate High School. The school's wide range of Advanced Placement (AP) courses provides students with opportunities to engage in college-level coursework, aiding in their academic development. Additionally, Brooks DeBartolo's dynamic athletic program promotes physical fitness and team-building skills, contributing to student's holistic development. Experienced and reliable movers in Tampa are here to help if you decide to start the next chapter of your life here.
Choosing Wisely: The Key to Unlocking Your Child's Potential in Florida
Selecting the right school is critical in shaping a child's future. When looking for the best schools in Florida, whether you're considering schools in Jacksonville, Orlando, Tampa, or Boca Raton, remember to scrutinize key performance indicators. These may include teacher-student ratios, standardized test scores, and the breadth of programs offered. Consider schools that foster a well-rounded education, incorporating academic rigor and extracurricular activities. This balance equips children with a diverse set of skills, aiding their holistic development. Additionally, look for institutions that promote inclusivity and personal growth, characteristics often associated with a low teacher-student ratio. Such an environment ensures individualized attention, allowing students to flourish.