Pack your bags, folks! We're trading the sun-soaked beaches of Hollywood, for Tallahassee's charming southern hospitality. This isn't just a city swap – it's a lifestyle makeover. And Best Movers Florida is here to guide you on this exciting journey. Tallahassee offers a unique Florida charm. It's a blend of vibrant city living, laid-back southern charm, and a heaping spoonful of rich history. So sit back, relax, and let us walk you through the highlights of moving from Hollywood to Tallahassee. We're exploring neighborhoods, comparing the cost of living, and even discovering local gems. Ready for the adventure? Let's dive into what makes Tallahassee the perfect place for your next chapter!
Distance and Cost: Hollywood to Tallahassee Relocation
The distance between Hollywood and Tallahassee is approximately 460 miles. When it comes to hiring professional movers for this relocation, the average moving costs can vary based on several factors. One of the primary factors is the size of the household, as larger homes with more belongings will require more resources, time, and effort to move. Additionally, the distance itself plays a crucial role in determining the cost.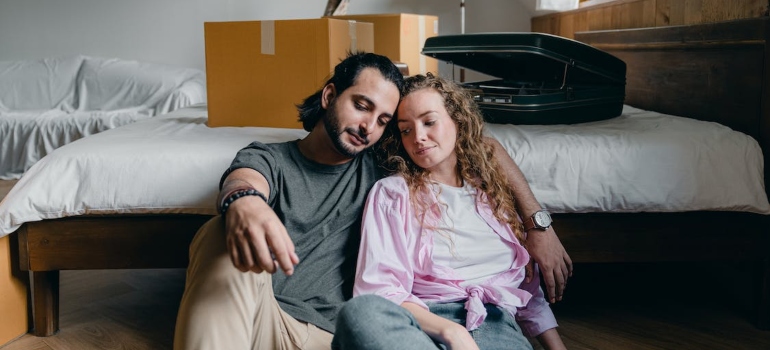 Hiring the best movers Hollywood offers numerous benefits when you're moving from Hollywood to Tallahassee. Moreover, their logistical support and organized approach can significantly streamline the entire move, saving time and reducing stress for the individual or family relocating. To save on costs, consider decluttering and getting rid of items you no longer need before the move. Properly packing your belongings can also help minimize expenses. Use sturdy, readily available packing materials, and label boxes clearly to avoid any confusion during unpacking. Additionally, be prepared for the moving day by organizing and coordinating with the movers, ensuring a smooth and efficient process.
Moving From Hollywood to Tallahassee: Cost of Living
Starting with the main cost of living – housing. Hollywood is known for its higher cost of living, particularly in the housing market. The median home price in Hollywood is approximately $480,000, whereas, in Tallahassee, it's significantly lower at around $322,000. Rental rates also reflect this disparity, with Hollywood's average monthly rent for a one-bedroom apartment being around $1,986, while in Tallahassee, the same apartment would rent for approximately $1,000.
Utilities and monthly expenses
Utilities in Hollywood tend to be more expensive compared to Tallahassee. Electricity, water, heating, and cooling costs can be notably higher in Hollywood due to its location and climate. On average, residents in Hollywood can expect to pay around $200 per month for utilities. As for Tallahassee, it may be closer to $150 per month. However, utilities do vary greatly depending on personal use.
Groceries, transportation, and miscellaneous costs
Grocery prices in Hollywood are generally higher than those in Tallahassee. Items like fresh produce, meat, and dairy products may cost around 10% more in Hollywood. Transportation expenses, including fuel and public transportation, are also higher in Hollywood due to its more densely populated urban environment. Additionally, other miscellaneous costs, such as dining out, entertainment, and healthcare, may be relatively higher in Hollywood than in Tallahassee.
Commute Comparison: Hollywood vs. Tallahassee
Hollywood, FL experiences longer average commuting times due to heavy traffic congestion during rush hours, mainly because of its inclusion in the bustling Miami metropolitan area. In contrast, Tallahassee enjoys shorter commutes and less traffic congestion, benefiting from its smaller size and less densely populated urban environment.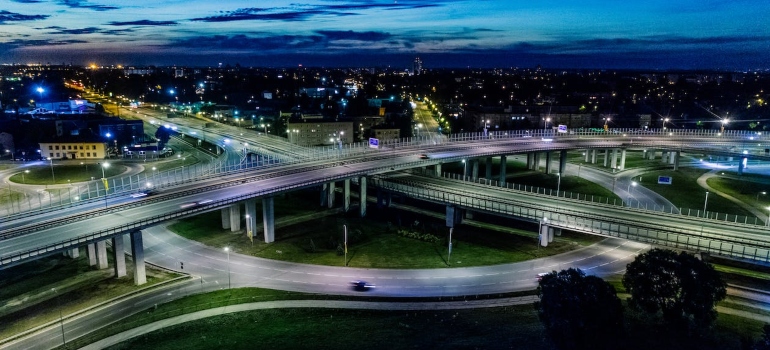 Tallahassee's public transportation is more limited, making alternative transportation methods like biking and walking appealing for shorter commutes. Major highways and routes such as I-95 and Florida's Turnpike in Hollywood, and Apalachee Parkway and Capital Circle in Tallahassee, play significant roles in facilitating daily commutes for residents in their respective cities. These are the routes mainly used by the best long distance movers in Hollywood when people are moving from Hollywood to Tallahassee.
Comparing Career Opportunities Before and After Moving from Hollywood to Tallahassee
While both Hollywood and Tallahassee sit within the state of Florida, their job markets, economies, and salary levels differ in key ways. Hollywood, being part of the Miami metropolitan area, has an economy strongly influenced by tourism, hospitality, and healthcare, offering a higher median salary compared to Tallahassee. However, the cost of living is also higher. On the other hand, City of Tallahassee, the state's capital, has an economy rooted in government, higher education, and scientific services due to the presence of Florida State University and several government offices.
This presents a variety of job opportunities, although the salaries tend to be lower than in Hollywood. But, with a lower cost of living, your dollar stretches further in Tallahassee. The choice between the two cities depends on individual career aspirations and preferences for work environments. Remember, you can always set up your own work environment with the help of Hollywood commercial movers and their services.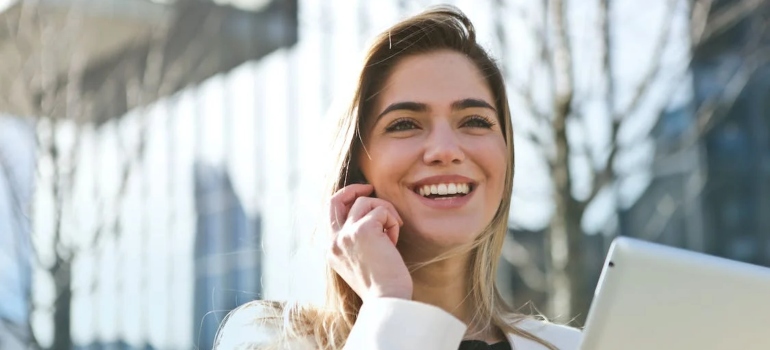 Best Neighborhoods in Tallahassee
Tallahassee offers a variety of neighborhoods that cater to different preferences and needs, each boasting unique characteristics.
Betton Hills: Known for its safety and low crime rates, Betton Hills is a family-friendly neighborhood with tree-lined streets and a welcoming community atmosphere. Residents enjoy proximity to local amenities, parks, and top-rated schools, making it an ideal choice for families.
Midtown: A vibrant and culturally diverse neighborhood, Midtown offers a mix of historic homes, trendy apartments, and townhouses. Its central location provides easy access to numerous restaurants, shops, and entertainment venues, contributing to a lively urban lifestyle.
Southwood: Recognized for its planned community design, Southwood boasts excellent amenities, including golf courses, parks, and walking trails. It's a popular choice for those seeking a suburban setting with a range of housing options, from single-family homes to condos.
Killearn Estates: This neighborhood appeals to both families and retirees, offering a tranquil setting with well-maintained properties and access to amenities such as golf courses and country clubs.
Overall, Tallahassee's best neighborhoods combine safety, amenities, affordability, and a sense of community. It provides residents with diverse options to suit their preferences and lifestyles. Hence, the only thing left for you to do is contact Tallahassee movers and move here with their help.
Hollywood vs. Tallahassee: Making the Right Move
Carefully considering the differences between Hollywood and Tallahassee is crucial for making an informed decision about relocation. In essence, moving from Hollywood to Tallahassee is an adventure filled with contrasts – from the employment landscape to the lifestyle it offers. Though you'll trade Hollywood's beach vibes and bustling metro life for Tallahassee's serene greenery and a relaxed, community-centric atmosphere, the move is a journey towards new experiences and opportunities. Each city has its unique appeal and potential. Remember, the key to a successful move is to embrace the change, explore the opportunities, and make informed decisions about your future. So, as you pack up your past and head towards a new chapter in Tallahassee, may this transition be the start of many more enriching experiences to come. Let's celebrate the change and look forward to what's on the horizon – your new life in Tallahassee awaits!