Florida is one of the most popular states in the country. When most people think about Florida, they only imagine beaches and all the fun activities you can do in this sunny state. This means that Florida is extremely popular as a tourist place. For this reason, the state adopted a pro-business mindset and environment. The government is encouraging many companies to relocate their offices to Florida. If you are tempted to do the same you should first know everything about moving your business to Florida. This includes all the pros and cons of relocating your office, looking for the Best Movers in Florida, and completing all the bureaucracy. Here is what you can expect if you want to work in Florida.
The cost of living in Florida
First things first, the biggest reason why so many people are relocating their business to Florida would be the tax rates. There is no personal income tax, no estate or give tax, and the corporate income tax is only 5.5%. In addition, Florida is extremely popular for tourism. For example, if you want to visit Disney World or Universal Studios, you should open your office in Orlando. If you are offering products or services catered towards tourists, then you should start searching for commercial movers in Orlando. This will definitely bring high revenue to your business. In addition to this, when compared to other states, Florida has a relatively low cost of living. This is certainly helpful since it supports a business-friendly mindset and environment. For example, the cost of living in both New York and California is almost 1.5 times more expensive than in Florida.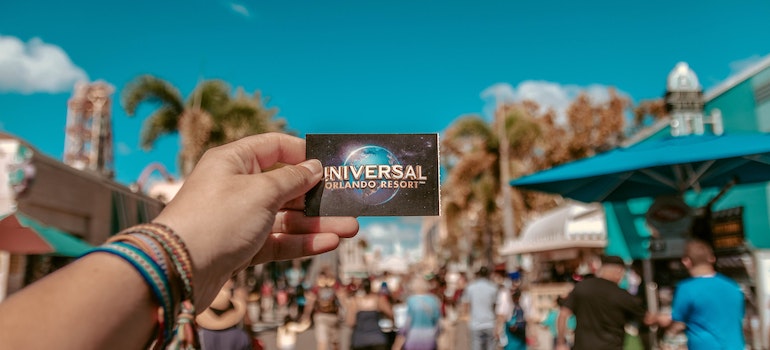 Moving your business to Florida because of affordable office rents
Following the previous point, since Florida has an overall low living cost, this means that you will be able to save more money on rent and utilities. This is usually one of the most common concerns when it comes to having your own business. However, even though it is less expensive, the price will depend on the city that you choose for your business. For example, Miami and Orlando will be more expensive than Tallahassee. For this reason, if you want to save money, you should look for commercial movies in Tallahassee. This city has lower rents as opposed to some larger places in Florida. If you want to rent in Miami, the average rental price is $44 per square foot. On the other hand, if you want to rent an office in Tallahassee, the average rental price is $21 per square foot.
Strategic location is a big advantage when moving your company to Florida
Florida's location at the crossroads of the Americas. This makes it an ideal gateway to both domestic and international markets, providing businesses with a strategic advantage. With its proximity to Latin America and the Caribbean, Florida is well-positioned to connect businesses with some of the world's fastest-growing markets. Additionally, Florida has excellent transportation infrastructure, especially around Miami. This includes major highways, airports, and seaports, making it easy for businesses to transport goods and services to and from the state. So, if you're thinking of Magic City's prospects, moving your business with commercial movers in Miami should be relatively convenient for the same reason. Furthermore, being situated in the Eastern Time Zone means that Florida is perfectly positioned for companies to do business with both the East and West coasts of the US, Europe, and Latin America. Florida's diverse economy, including industries such as tourism, healthcare, finance, and technology, provides businesses in different sectors with opportunities to thrive in the state.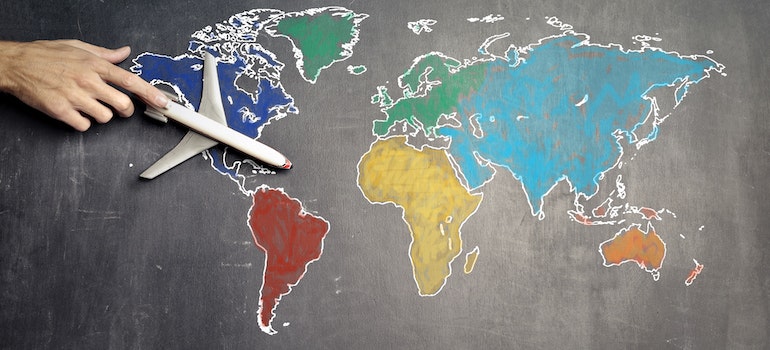 Quality of life in Florida attracts people and companies alike
The quality of life in Florida is one of the reasons why companies are attracted to the state. It has a warm climate, stunning beaches, and world-class attractions. Therefore, Florida offers an excellent quality of life that appeals to both employees and employers. This quality of life is reflected in the state's low cost of living, affordable housing, and excellent healthcare system. Expect all of this and more when relocating with commercial movers in Jacksonville. Additionally, Florida offers a vibrant cultural scene, with diverse communities and a thriving arts and music scene. All these factors combine to make Florida an attractive destination for businesses. It means that Florida attracts and retains top talent. By offering employees a high quality of life, businesses can improve the following.
job satisfaction
employee morale
productivity
The bureaucracy you need to complete when moving your office
To move your company to Florida, it is essential to register with the appropriate regulatory authorities, obtain occupational licenses, and obtain tax information from the Florida Department of Revenue. The first step is to change the company domicile or domestication, which can be easily done in Florida. By doing this, you can maintain your EIN and company structure. The process involves filing the Articles of Incorporation and Certificate of Domestication with Florida's Division of Corporations (Step 1). Additionally, it may require filing for a dissolution in the current state, which means the company will be "domesticated out" depending on the current state (Step 2). By completing these steps, you can successfully relocate your company to Florida while maintaining the integrity of the business structure.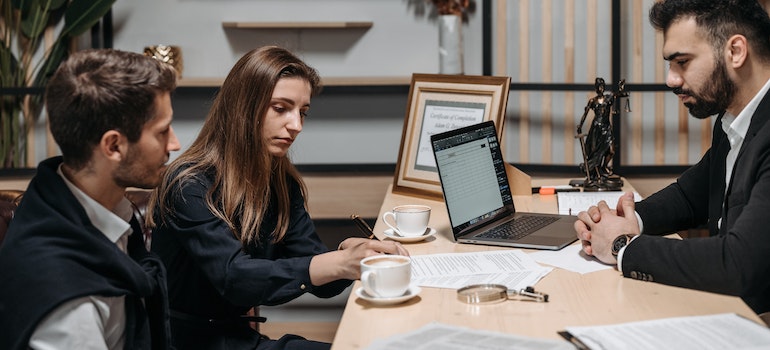 Cons of opening your company in Florida
While there are many advantages to moving your business to Florida, there are also some potential drawbacks to consider. One of the main cons of relocating to Florida is that the state has a high risk of natural disasters, including hurricanes, floods, and tornadoes, which can cause property damage and disrupt business operations. Additionally, Florida's tourism-driven economy can be vulnerable to economic downturns and seasonal fluctuations, which could impact some businesses. Finally, Florida's business regulations and tax policies may not be as favorable as those in other states, depending on the nature of the business. Overall, while Florida offers many advantages for businesses, it is important to weigh these potential drawbacks before making a decision to relocate.