Moving to a new city is an exciting adventure, but it may be challenging to figure out how to get started once you get there. If you rely on Best Movers Florida to match you with some of the best movers in the Sunshine State, you will have this exciting journey more straightforward. However, we are excited to introduce you to Jacksonville, one of the most attractive cities in the United States for those looking for a fresh start. Known as "The Bold New City of the South," Jacksonville offers a unique combination of southern charm, modern amenities, and breathtaking natural beauty. Also, Jacksonville's diverse economy, affordable cost of living, top-ranked schools, and year-round warm weather make it a desirable destination for people of all ages and backgrounds. Let us guide you through settling down in Jacksonville, so you can easily start your new life in this vibrant city.
Exploring Jacksonville's employment market and housing
The city offers a unique blend of affordability, job opportunities, and quality of life. Settling down in Jacksonville means accessing various housing options that fit your lifestyle and budget. As long as you have long distance movers Jacksonville by your side, you can start searching for a job before you know it. Additionally, the city has a diverse housing market with affordable prices compared to other major cities in Florida. Various housing types are available in Jacksonville, from apartments to single-family homes, townhouses, and even luxury estates. It's also worth noting that Jackonville's unemployment rate is very low, only 2.7%.
Cost of living
The median home value in Jacksonville is around $240,000, which is relatively affordable compared to other major cities in Florida. Additionally, the average rent for a one-bedroom apartment in Jacksonville is around $1,100 per month, making it an affordable option for renters as well.
When it comes to the job market, Jacksonville has a growing economy with a variety of industries. Moreover, the city's most profitable sectors include healthcare, finance, logistics, technology, and advanced manufacturing. This is relieving situation if you want to move your office to Jacksonville. Hire commercial movers in Jacksonville and start your business as soon as possible.
Education and healthcare in Jacksonville
The education system in Jacksonville is reputable and has good-quality schools. Moreover, the city is home to many highly-ranked public and private schools that provide excellent education to its students. The city also has various universities and colleges, such as the University of North Florida, Jacksonville University, and Florida State College at Jacksonville.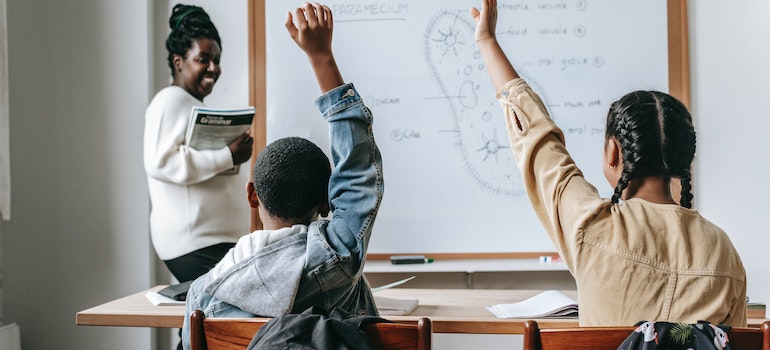 Regarding healthcare, Jacksonville has a wide range of options for residents. The city has many highly-rated hospitals, including Mayo Clinic Jacksonville, Baptist Medical Center Jacksonville, and St. Vincent's Medical Center. Finally, healthcare costs in Jacksonville are generally lower than in other major cities in Florida.
A Guide to the Bold New City of the South
Jacksonville, located in northeastern Florida, is the state's largest city by land area and population. With over 900,000 residents, Jacksonville is a thriving metropolis with a rich history and diverse culture. Originally inhabited by Timucua Indians, the area that is now the Spanish claimed Jacksonville in the 16th century. However, it wasn't until the late 18th century that the city began to develop, thanks to its strategic location on the St. Johns River.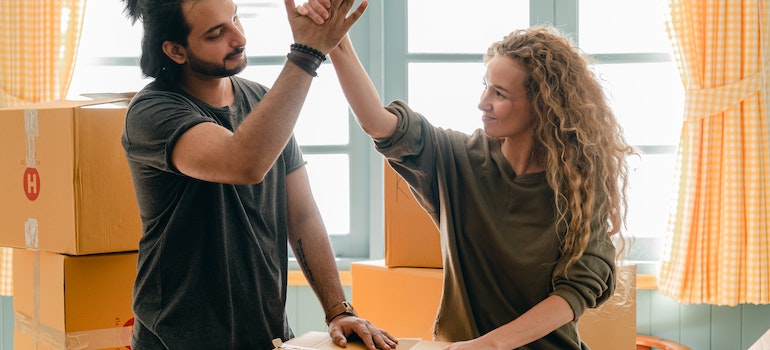 Today, Jacksonville is a modern city with a vibrant downtown and abundant natural beauty. If you are planning a move to this city, residential movers in Jacksonville can assist you. Some of the key landmarks and attractions in Jacksonville include:
Jacksonville Landing
Riverside Arts Market
Cummer Museum of Art and Gardens
Beaches
Jacksonville Landing
Jacksonville Landing is a famous landmark in Jacksonville located on the north bank of the St. Johns River. The complex is made up of several buildings that offer a variety of shopping, dining, and entertainment options. With over 65 specialty shops and restaurants, it is a great place to explore and find unique souvenirs, gifts, or delicious meals. Furthermore, the riverwalk area is an excellent spot for a stroll and to take in the sights and sounds of the city. For newcomers to Jacksonville, Jacksonville Landing is an ideal starting point to get to know the city. If these amenities are what you need in this city, consider relocating here. With top Jacksonville movers, you can have a smooth moving day to the city of your dreams.
Riverside arts market is a must-visit place upon settling down in Jacksonville
Riverside Arts Market is a popular landmark in Jacksonville that offers a unique shopping and cultural experience. An open-air market is held every Saturday from 10 am to 3 pm at the Riverside Arts Market Village on Riverside Avenue. Moreover, the market is a hub for local artists, farmers, and small businesses, offering a variety of goods ranging from handmade crafts, artisanal food, fresh produce, and live music. For newcomers to Jacksonville, the Riverside Arts Market is an excellent way to get a taste of the local culture and meet local artisans and business owners.
Cummer Museum of Art and Gardens
The Cummer Museum of Art and Gardens is a highly regarded cultural landmark in Jacksonville, Florida. It is located in the Riverside neighborhood, just minutes from downtown. The museum is home to a permanent collection of over 5,000 works of art worldwide, spanning 8,000 years of history. The Cummer Museum is also home to one of the most beautiful gardens in the city. This is a great place to experience the local arts and culture scene. Furthermore, exploring these local arts and city culture can lead you to start considering this city as a future home. If you hire local movers Jacksonville, you will be enjoying these scenes as soon as possible.
Discover the best beaches in Jacksonville
Jacksonville is home to some of Florida's most beautiful and pristine beaches, making it a desirable destination for newcomers. With over 22 miles of coastline, there are plenty of beaches to explore in and around the city. For newcomers to Jacksonville, the beaches are a must-see destination that offers a unique and unforgettable experience. The most popular beaches in this city are Jacksonville Beach, Atlantic Beach, Neptune Beach, and Ponte Vedra Beach.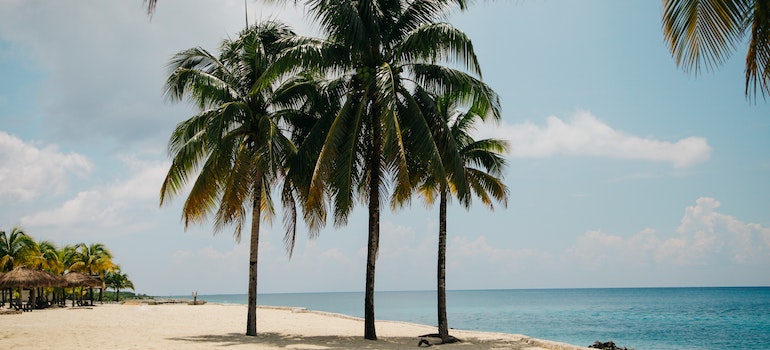 A vibrant and welcoming community to call home
Settling down in Jacksonville is a great choice for anyone looking for an affordable, vibrant, and welcoming community to call home. With its beautiful beaches, rich history, and diverse culture, Jacksonville offers something for everyone. If you are considering a move to the this Bold New City of the South, our residential movers can help make your transition a smooth and stress-free one.