Are you considering moving from St. Petersburg to Tampa? If so, you need to know how to prepare properly for the move and what to expect once you move. For this reason, it is important to do your research, starting from the city and all the way to movers in Tampa for your relocation. One of Florida's fastest expanding areas is the Tampa Bay Region, which includes the cities of Tampa, St. Petersburg, and Clearwater. With a population of slightly over 3.1 million, Tampa Bay provides a favorable economic environment and is home to a number of renowned theme parks, professional sports teams, museums, and attractions.
Cost of living in both Tampa and Saint Petersburg
Since these two cities belong to the same area, they also have similar costs of living. However, there are several differences when it comes to prices for certain things. First of all, utilities are lower in Tampa when compared to St. Petersburg. On the other hand, transportation and housing are cheaper in St. Petersburg. To be more precise, in Tampa, the median home value is around $277,000. It is a little bit cheaper in St. Petersburg since the medium home value is $242,000. In addition to this, houses in St. Petersburg tend to be older but renovated. If you plan to rent a house, the average rental prices in both cities are around $1250. See how you can fit this into your moving budget including also movers in St. Petersburg, packing supplies, etc.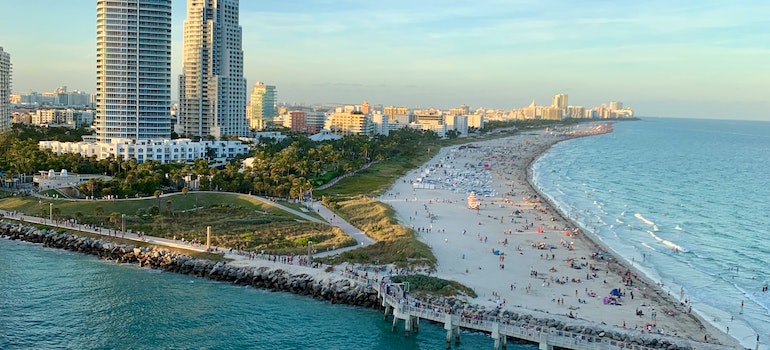 Tampa is popular among seniors and families
If you search for Tampa, you will see that the city is usually ranked pretty high when it comes to the best places to retire in the USA. This is because of housing affordability, taxes, the local job market, and quality healthcare. These factors attract both seniors looking for a place to spend their retirement and families looking for a safe place to raise their children. You will notice that many people are looking for long distance movers St Petersburg in order to retire in Tampa or move because of their children. In addition to this, you can find many top-rated beaches close to Tampa. This is a huge advantage if you are a senior or have children. It is important to go out, get that vitamin D and be active. Among all the beaches, Clearwater Beach is the most popular one to visit.
Moving from St. Petersburg to Tampa for the local job market and healthcare
You can also look for commercial movers St Petersburg if you want to open your business in Tampa. It has a really strong local job market with an employment rate of only 2.9%. Truth be told, St. Petersburg is even better in this category with an unemployment rate of 2.7%. The most popular industries include health care, education, the military, and so on. In addition to this, the largest employers would be Tampa General Hospital, the local school district, HCA West Florida Hospital, Publix supermarkets, MacDill Air Force Base, and the local government.
As mentioned before, many seniors are moving to Tampa because of its quality healthcare. Apart from the two hospitals mentioned above, St Joseph Hospital and Morton Plant Hospital also offer great services. It doesn't matter if you are old or young, having quality Healthcare is a huge benefit to have. Luckily, Tampa excels in this industry and you will never have a problem receiving the medical care that you need.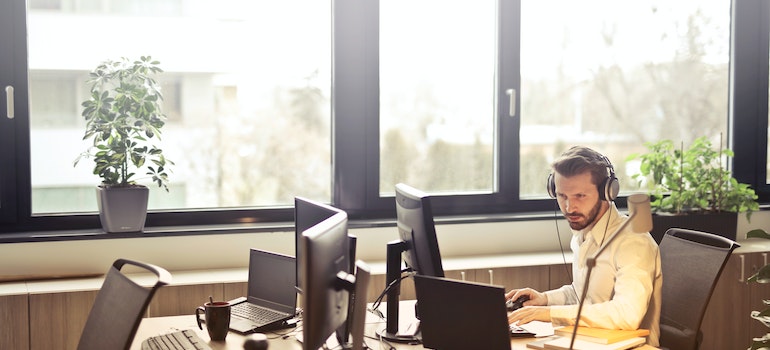 Activities and local cuisine
While St. Petersburg does have its perks, Tampa Bay is the perfect place for outdoor enthusiasts, with 245 sunny days a year and a constant average temperature of 73 degrees. You can experience stand-up paddle boarding or kayaking. In addition to this, along Tampa's waterfront, the 3.7-mile Riverwalk Trail is a popular place for strolling, running, biking, rollerblading, and exercising with your dogs. Numerous eating alternatives are available to Tampa Bay residents, including fast food joints, sidewalk cafés, and sophisticated five-star restaurants. Furthermore, there are many brand-new, hip craft breweries and beer gardens to explore. A lot of them welcome pets and offer daily live entertainment. Downtown Tampa, Ybor City, Downtown St. Petersburg, South Tampa, St. Pete Beach, and Clearwater Beach are among the hip areas you should visit. Have your day planned to explore Tampa after moving with residential movers St Petersburg. You will need a way to relax after relocation.
All the events and festivals to visit
The Tampa Bay area provides residents with an active year-round scene of outdoor events, festivals, and performances. These would be the following.
Gasparilla boat parade
The Sugar Sand Festival
Havana Nights
The St Petersburg Grand Prix
Clearwater Jazz Holiday
Margarita Fest, Beer
Bourbon, & BBQ
There are also a lot of museums and amusement parks to visit. Busch Gardens, The Florida Aquarium, Adventure Island Water Park, and Dinosaur World are a few well-known theme parks. Top educational institutions include the Museum of Science & Industry, The Glazer Children's Museum, The Tampa Museum of Art, and The Florida Museum of Photographic Arts. It is not surprising then that many millennials are moving to Tampa. The city certainly offers many activities, events, and places to visit. Therefore, you won't be bored if you live in Tampa. You can also visit cities next to it which include St. Petersburg and Clearwater.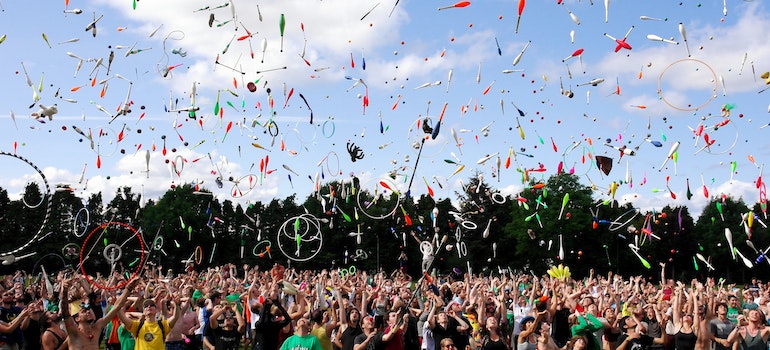 Should you move to Tampa?
As you can see, moving from St. Petersburg to Tampa can be extremely beneficial. First of all, the difference in living costs and lifestyle is not that big considering that both cities are located in the same area. However, Tampa seems to have a stronger local economy and many job opportunities. This is the reason why it is so popular among millennials, families with children, and seniors. Before moving to Tampa, make sure to visit the city at least a couple of times first to find a house where you will live and then also to explore the city itself. Since these two cities are relatively close, you can go for one or two weekends to explore Tampa before relocation.