Self-storage may be a term you've seen floating around. But you may be wondering what exactly is it? What makes this storage self-storage? This and many other questions are exactly the reason why we're here. At Best Movers Florida we'd like to explain the concept of self-storage, what it's used for and how to get it. If you feel like it seems daunting, don't worry, we are here to help you learn. And who knows? Maybe self-storage is exactly what you were searching for but didn't know!
What is self-storage?
On your journey to find out everything you need to know about self-storage, we'd like to start at what self-storage is. Self-storage units are places or compartments where you can store items you don't need. Or things that can't fit into your home, apartment, or any other place. Self-storage has an upper hand on other types of storage because it's affordable, secure, and extremely convenient. You can store whatever you wish in these units. Holiday decoration? Seasonal clothing? The baby clothes that you wish to save for your future children? All of these options are available.
If you're searching for storage Miami, or in any other city, self-storage might just be your best bet. Usually, self-storage facilities look like single-storage buildings. You and any other renter can drive right up to the door of your storage unit and go rummaging through whenever you need to. There are certain modern storage facilities that are placed on a few stories but basically function the same. You might need to go through some kind of authentication, like a card or ID, but that's all there's to it.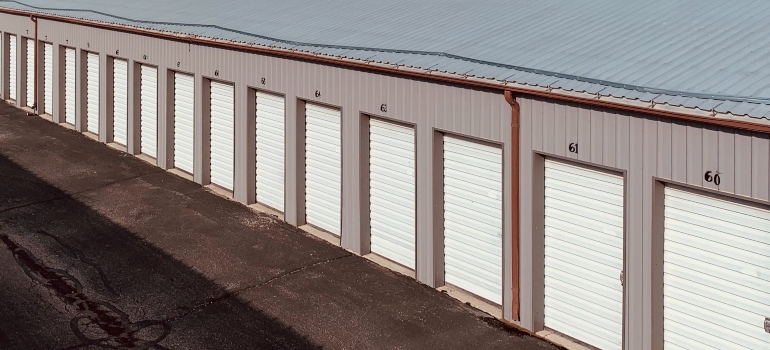 Now, when it comes to entering the storage unit itself, it's usually password protected. Or rather you need a PIN to access it. More often than not, you are the one who needs to provide the lock for the unit. This is so you know you can stay calm and feel safe. No one else can access your storage unit, not even the workers. Complete privacy is guaranteed. Most storage services in Florida function according to this pattern.
Common reasons for renting a self-storage unit
Now that we've talked about what self-storage is, what do you need it for? There are so many situations where a self-storage unit could come in clutch. The simple truth is that if you have a self-storage unit, it will never be empty. At any point in your life, you will have items that you don't have room for. Unless you've adopted a minimalistic lifestyle, you can expect to need a storage unit from time to time. Now let's see some of the uses for self-storage units.
Personal storage
This use for self-storage is pretty self-explanatory. This storage unit would be like your little garage, attic, or whatever space you used to use as storage. Many people decide to rent storage exactly for this reason. Most of us keep buying new items, clothes, decorations, whatever. And if you can afford it, why stop? Also, we're by no means encouraging clutter or hoarding. It's always a good idea to purge your storage space before you decide to move it to your storage units. Usually, there are many items you don't need at all anymore! These you can sell, donate, or gift to someone who will use and enjoy it.
Moving
The next most common use for self-storage is during a moving process. While your commercial movers in Miami are doing their thing, where will you keep the surplus of items? As we've mentioned, selling or donating is an option, but in the middle of moving no one has the time to do these things. If you're transitioning between leases and living in temporary housing, self-storage is an amazing tool. Instead of having your movers move a million items from your previous home to your temporary home and then to your forever home, just leave them in a storage unit. It will save you money during your moving process and you just might use it after the move as well!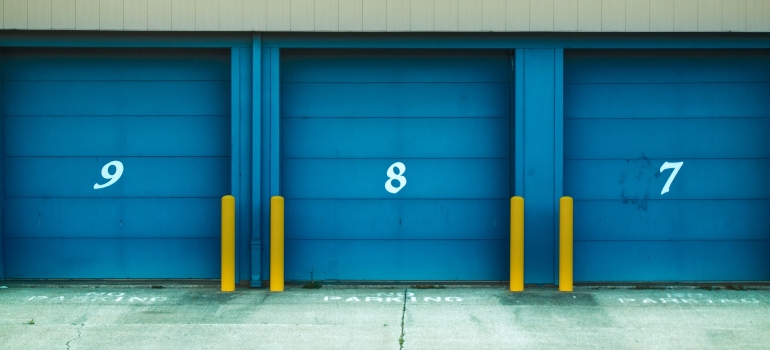 Another common instance while moving is when you're downsizing. A lot of people decide to live in smaller homes to save some money, or to live humbly. A storage unit could help you out with the furniture that doesn't fit into your home while you make up your mind on what the next step is. Your long-distance movers in Florida would most likely recommend this option as well.
Major life transitions
This could mean instances of divorce, moving to care for a sick family member, natural disasters, and more. When extreme changes hit us and we're faced with an urgent move, self-storage is the perfect solution. Just pack up your home, leave whatever you can do without at the storage unit, and go where you need to go. Remember to keep enough items that you can live comfortably. This is an unfortunate instance where self-storage helps, but it's always better to be informed even about the bad!
Business storage
Even if you're just renovating your business, self-storage could be a good tool to help out. Self-storage can prove to be more cost-friendly than completely relocating. Or you can simply use it to store inventory, materials, files, equipment, and all things business-related. Keep in mind that even though storage is easily accessible, it could still cause you problems if you choose to store items you will frequently need. Try and store only documents from finished projects, or equipment you use once in a blue moon.
Decluttering your home
Well, you did say you were interested in everything you need to know about self-storage, so we're going detailed. Let's say one day you wake up and want to declutter your huge house. Houses are, surprisingly, the most cluttered living option. The thing with houses is you think you have all the space in the world, and you tend to be a bit liberal with storing and buying items. And then one day your home has become one huge storage unit. Now you have to declutter and pack a million things to save yourself from the mess. You might even be thinking of hiring packing services to help you out. We'd recommend this option if you're facing a huge packing and relocation to the storage unit.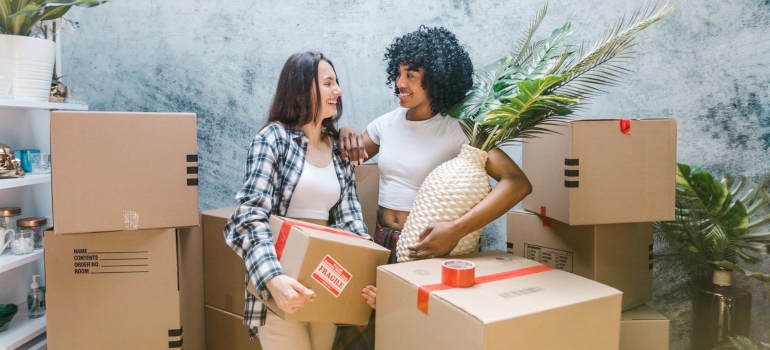 But, basically, when you're not ready to part ways with your belongings but need more room in your home – a self-storage unit is calling your name. Remember though to store only items you don't need readily available. Be smart about it and a self-storage unit will save your life.
Storing a vehicle
A lot of people run into trouble when municipal code or HOA regulations come for their vehicles. According to these laws, a lot of types of vehicles can't be kept on the street. Also, keeping your boat, or RV in your driveway could invite people to come over and try to steal something from these vehicles. And many of us don't have a garage large enough for a boat, unfortunately.
Luckily, a lot of self-storage facilities offer vehicle storage options. You will have to check for the sizes of the units as well as the size of your vehicle. Your interstate movers might have some insight or a contract with a good storage facility you can try out.
College storage
Students are the people most in need of storage space. Dorm rooms tend to be horribly tiny and don't fit almost anything. And if that wasn't bad enough, a lot of times when the school year ends, students need to pack up and move back home to their parents. A lot of colleges and universities request that all dorm rooms be completely emptied out. Usually, they assign rooms anew once the new school year starts. And who has the time, money, and energy to relocate their whole dorm room every year?
What college students need to know about self-storage is that it can help them during their travels. Pack up your dorm room, keep all of the items you need in your suitcase, and leave the rest in a storage unit. You can keep everything for a few months in a storage unit close to your campus, and pass up on those residential movers. Even if you're studying a year abroad, you can rely on your storage unit.
Military living
Military families tend to need to move quite often. The military personnel in the family needs to move to different bases, and more often than not, the whole family follows. These kinds of changes can be really hard on all involved, especially children. A self-storage unit can help ease at least a bit of this transition. Be sure to consider this option.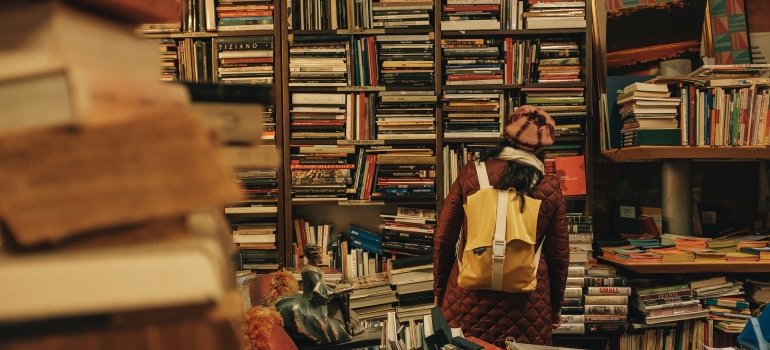 What should you look out for when searching for a self-storage unit?
Storage facilities can differ drastically from each other. There are a few things you need to know about self-storage before renting it. You need to check the security measures, working hours, access, and more. Nowadays you can find storage facilities all over America. Even in the countryside, or right in the center of the town you live in.
Self-storage facilities offer a variety of amenities for the specific needs of customers. These also differ from storage facility to storage facility, so it's really important to have a few points that make it or break it. Craft a list of all the amenities your storage unit needs to have and start from there. So, what are the options?
Security
When it comes to security, we can all agree it is the number one priority. You will be happy to know that most storage services offer impeccable security. It is in their best interest to keep your items as well as you safe and sound. You should search for storage facilities that are well lit up, are fenced in, and have security cameras all over the facility. You can always ask them openly how things go in that facility before you make a final decision. But, remember to look out for all the signs of a safe, secure storage unit.
Cleanliness
Our list of everything you need to know about self-storage just keeps going! You will need to check if the storage facility you are considering is clean enough. Most often facilities take measures to keep everything squeaky clean. They even have specific workers for just this task. So keep an eye out for them while looking at potential self-storage units. If you notice dirt and signs of negligence, you can write off that storage unit.
Customer service
As with moving services, storage services need to have pleasant and kind customer service. If you call up a self-storage company and someone is talking to you like they want you to hang up, you most likely will. Search for companies whose representatives are actually interested in meeting your needs.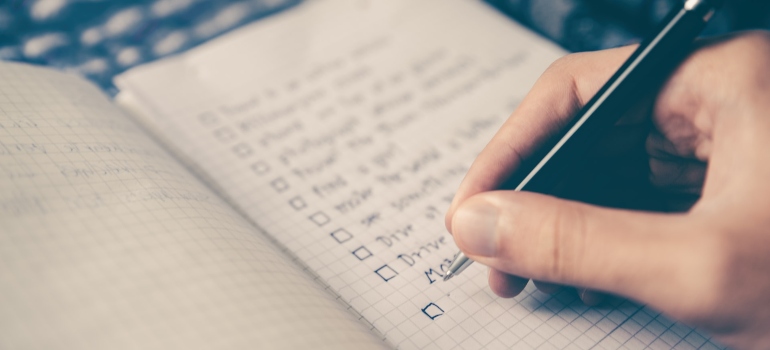 Write down all of the things your storage unit needs to have. Don't settle for less!
Choose the right size
The last thing you need to know about self-storage is that it comes in quite a few sizes! The common unit sizes you'll come across are from 5×5 to 10×30. A few storage facilities might offer custom sizes as well as units as small as 2×2 or as big as 10×40. Now when it comes to making this decision, you're best off consulting your storage services. A 5×5 storage unit can hold the contents of a big closet, a 5×10 one room, a 5×15 two rooms, and 10×10 three rooms worth of items.
Consult with your chosen storage provider, and if they're the right choice, they will have no issues explaining everything to you. We hope that now you know everything you need to know about self-storage!