Welcome to Palm Beach, where luxury meets tranquility. Nestled along the sun-kissed shores of Florida's southeastern coast, this exclusive island paradise has long been a beacon of opulence and grandeur. Renowned for its pristine beaches, world-class shopping, and unrivaled social scene, Palm Beach has captivated the hearts of those seeking a life of indulgence and refinement. But beyond the glamour and glitterati lies a community that offers much more than meets the eye. In this article, we invite you to delve into the captivating world of Palm Beach and discover the hidden gems that make it a truly unique place to call home. Once you do make it your home, the best movers in Palm Beach will take care of the move for you.
Finding a Place in Palm Beach: Where Luxury and Prestige Merge in Exquisite Neighborhoods
Palm Beach, a barrier island off the coast of Southeast Florida, is a haven of opulence and prestige. With its pristine beaches, extravagant estates, and a reputation for luxury, this exclusive enclave epitomizes the affluent lifestyle. Worth Avenue entices elite shoppers with its high-end boutiques and art galleries. Meanwhile, the South End offers a tranquil retreat with upscale condos and waterfront properties. It also provides breathtaking ocean views and access to scenic bike paths. Secondly, in the North End, a strong sense of community thrives among residents who enjoy single-family homes and private beach access. Lastly, Phipps Estates stands as a secluded neighborhood, offering sprawling estates and privacy for its wealthy inhabitants. This is why business owners should consider contacting commercial movers in Palm Beach and moving their businesses here.
High Demand, Exclusive Neighborhoods, and Tips for a Luxurious Rental Experience in Palm Beach
The rental market in Palm Beach is characterized by high demand and limited availability, reflecting its status as an exclusive destination. Rental properties are in high demand from seasonal residents, retirees, and professionals seeking a luxurious lifestyle. Palm Beach apartment rents go even upwards of $10,050 a month. Popular rental neighborhoods include the South End, North End, and areas near Worth Avenue. All of which offer proximity to the beach, shopping, and dining options.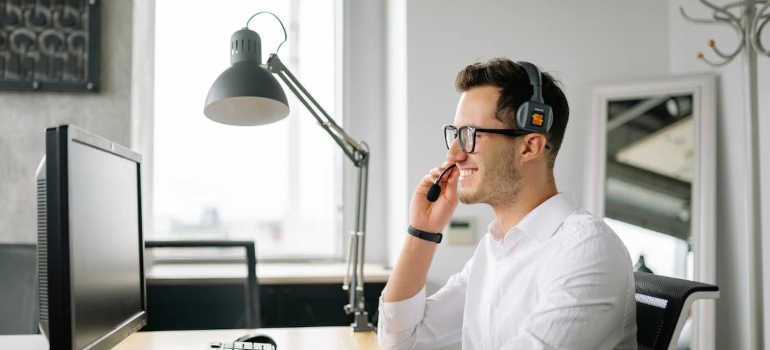 Rental agents can provide valuable insights and help navigate the competitive market. It's essential to carefully review the lease agreement, considering lease duration, pet policies, and any additional fees or restrictions. Getting help from rental agents is good, but getting assistance from long distance movers Palm Beach for your move here is even better.
Finding a place in Palm Beach: Real Estate Overview
When purchasing a home in Palm Beach, it is essential to consider factors such as size, location, and amenities that suit your lifestyle. It's also essential to hire one of the residential moving companies Palm Beach to help you with your move. Thoroughly inspecting the property to ensure it meets your expectations and specific requirements is also crucial. The Palm Beach real estate market offers highly sought-after luxury properties, including:
Expansive estates
Waterfront mansions
Upscale condominiums
All of these reflect the island's exclusive reputation. Average home prices in Palm Beach are significantly higher compared to surrounding areas. They mainly depend on factors such as location, size, waterfront access, and architectural significance. The median listed house price in Palm Beach, FL in June 2023 was $2.9M, up 1% year over year. Also, the median sales price of a property was $1.8 million.
A Community of Enriching Activities and Recreational Delights
Palm Beach fosters a vibrant community with a plethora of events and activities to participate in. Throughout the year, residents can immerse themselves in cultural festivals and art exhibitions. Events like the Palm Beach Food and Wine Festival, Palm Beach Boat Show, and Palm Beach International Film Festival draw crowds and provide opportunities for socializing and connecting with fellow residents.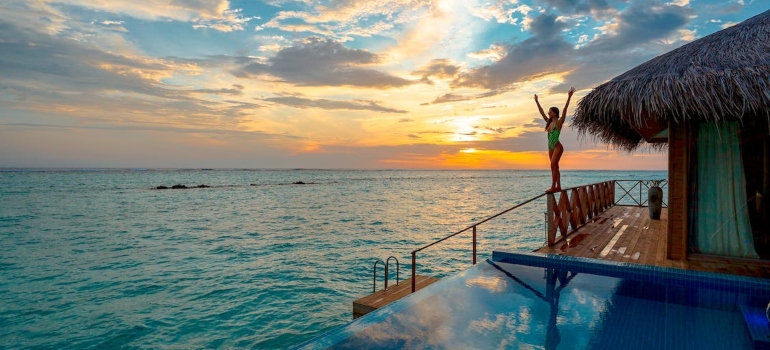 Residents can indulge in activities like golfing on top-notch courses and playing tennis at private clubs. Boating along the Intracoastal Waterway and the Atlantic Ocean is also an option. The island is also home to attractions that cater to varied interests. These include the Flagler Museum and the Norton Museum of Art. Picturesque parks and gardens like the Four Arts Gardens and the Ann Norton Sculpture Gardens are notable attractions as well.
Effortless Set-Up of Services and Utilities for a Smooth Lifestyle
Setting up utilities in Palm Beach is a straightforward process that involves contacting local providers such as Florida Power & Light (FPL) for electricity, the Town of Palm Beach Utilities Department for water services, and Florida Public Utilities (FPU) for gas. For essential services, Palm Beach offers renowned healthcare facilities like Palm Beach Gardens Medical Center and Jupiter Medical Center. It also offers a range of public and private schools overseen by the School District of Palm Beach County. Moreover, there exists a well-connected transportation system with Palm Tran buses and Palm Beach International Airport nearby. After you set up your utilities, contact the best movers in Florida to do the move for you.
Palm Beach: Indulge in Culinary Excellence and Luxury Shopping
Palm Beach offers a vibrant culinary scene where residents can savor exquisite dining experiences. With a variety of world-class restaurants serving diverse cuisines, from contemporary American to French-inspired and Italian fare, there is something to please every plate.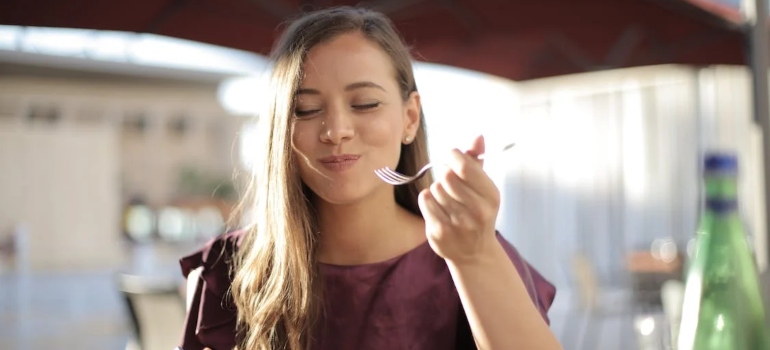 Notable dining establishments, we recommend, like Buccan, Café Boulud, and Renato's showcase the island's culinary prowess. In addition, Palm Beach's luxury shopping districts, such as Worth Avenue, provide a haven for high-end retail therapy. They feature prestigious brands like Chanel, Gucci, and Hermès.
Finding a Place in Palm Beach: Where Opulence and Refined Living Unite in a Captivating Paradise
In conclusion, Palm Beach beckons with its allure of opulence, refined living, and natural splendor. From the exclusive neighborhoods and high-end real estate to the vibrant dining scene and luxury shopping opportunities, the island offers a unique charm that captivates residents and visitors alike. Embrace the community's engaging activities, explore the pristine parks and beaches, and immerse yourself in the sophisticated lifestyle Palm Beach has to offer. Whether you choose to rent, buy, or simply explore, finding a place in Palm Beach promises an exceptional experience filled with elegance and countless opportunities for a life well-lived.