Are you thinking of moving from Orlando to Tampa in Florida? This post will tell you why it's a great idea! Tampa is not just about jobs or cheaper living. It's a place full of fun and culture, unlike Orlando's world of theme parks. Did you know Tampa has the longest sidewalk in the world at 4.5 miles? It's called Bayshore Boulevard, and it's perfect for walks and runs. We'll give you all the important details you need for easy moving from Orlando to Tampa. Get ready to start a cool new life in Tampa, the treasure city of the Sunshine State!
Orlando vs. Tampa in Terms of Cost of Living
When it comes to the cost of living, Orlando and Tampa present distinct differences. Comparing the two cities, Tampa generally offers a more expensive lifestyle. As of June 2023, the median home price in Orlando is $385,000, while Tampa is more expensive at  $441,000. The average monthly rent in Orlando is a hefty $1,933. Tampa, however, is not much more affordable, with an average monthly rate of $1,898, giving residents a bit more flexibility in their budget.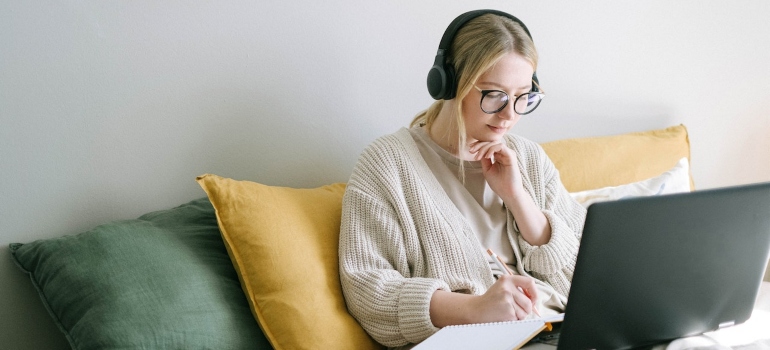 Several factors influence the cost of living in each city. In Orlando, the demand for housing near popular attractions and theme parks drives up prices. Additionally, higher tourism-related expenses and utility costs affect the overall budget. In Tampa, a lower tax burden and competitive housing market contribute to its affordability.
Overall, Tampa is around 4% less expensive to live in than Orlando. However, things do get complicated. While buying a home in Tampa is more expensive, renting is cheaper than in Orlando. When it comes to groceries and utilities, Tampa is also more expensive than Orlando around 4% more. However, general lifestyle costs such as going out to eat, classes, and hairstylists are less expensive in Tampa. That being said, the overall cost of living is pretty similar and depends mostly on your lifestyle.
To make the most of your budget in Tampa, employ smart money management strategies. Consider exploring affordable neighborhoods, using public transportation, and taking advantage of local discounts and free activities. When planning your move, don't forget to enlist the help of the best movers in Orlando to ensure a hassle-free and cost-effective transition.
Finding a Job After Moving
When it comes to job opportunities, Orlando and Tampa offer distinct advantages. Orlando thrives in the tourism industry, while Tampa's job market is diversifying rapidly. Orlando boasts positions in entertainment, hospitality, and theme parks. In contrast, Tampa shines in finance, healthcare, technology, and defense. To find jobs in Tampa, utilize local job boards, networking events, and industry-specific websites. Recruitment agencies and job fairs are also valuable resources. For a smooth relocation, rely on top movers in Tampa to handle your move efficiently. Embrace the thriving job market and unlock your career potential in either city.
Exploring Real Estate Opportunities: Orlando vs. Tampa
When it comes to real estate, Orlando and Tampa present contrasting landscapes. Comparing the two cities, Tampa generally offers more affordable housing options. Tampa boasts a diverse range of properties, including single-family homes, townhouses, condos, and apartments. With a variety of neighborhoods and communities, you can find a place that suits your preferences and budget.
To find affordable housing in Tampa, consider exploring up-and-coming neighborhoods, seeking out properties with potential for value appreciation, and working with a local real estate agent who understands the market. When planning a long-distance move from Orlando, it's crucial to hire reliable long distance movers in Orlando to ensure a smooth and stress-free relocation. They can handle the logistics while you focus on finding the perfect home in Tampa's vibrant real estate market.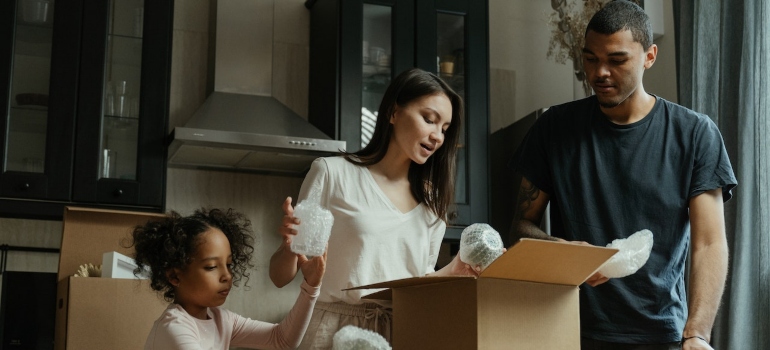 These are our recommendations for the best Tampa neighborhoods
Tampa is home to several sought-after neighborhoods, each offering its unique charm and amenities. From bustling urban areas to tranquil suburban retreats, there's a neighborhood to suit every lifestyle. Top neighborhoods in Tampa include:
Downtown Tampa: Vibrant urban area with a mix of residential and commercial spaces, offering a variety of dining, entertainment, and cultural attractions.
Ybor City: Historic neighborhood known for its vibrant nightlife, eclectic shops, and diverse dining options, showcasing Tampa's rich cultural heritage.
Carrollwood: Family-friendly suburb with excellent schools, parks, and recreational facilities, providing a peaceful residential environment.
Hyde Park: Upscale neighborhood featuring beautiful historic homes, trendy boutiques, upscale dining options, and access to Bayshore Boulevard's scenic waterfront.
Seminole Heights: Hip and eclectic neighborhood with a thriving food and craft beer scene, trendy shops, and a tight-knit community feel.
Channelside: Waterfront district with modern condos, upscale dining, and entertainment options, offering a contemporary urban lifestyle.
Westchase: Well-planned community with a suburban feel, known for its excellent schools, golf courses, and ample green spaces.
Davis Islands: Exclusive island community with waterfront properties, a marina, parks, and upscale amenities, providing a luxurious coastal lifestyle.
When choosing a neighborhood in Tampa, consider factors such as proximity to work, schools, amenities, safety, and the overall atmosphere that aligns with your preferences and lifestyle.
Creating Family Memories: Tampa's Family-Friendly Charm
Moving from Orlando to Tampa provides ample family-friendly activities and a welcoming environment for raising a family. Orlando is known for its world-class theme parks. And Tampa offers a diverse range of attractions suitable for all ages. From the Florida Aquarium and Busch Gardens to Lowry Park Zoo and numerous parks, there's no shortage of entertainment options. Tampa also boasts excellent schools and education opportunities. Including top-rated public and private schools, magnet programs, and renowned universities. To make the most of family life in Tampa, consider exploring the family-friendly neighborhoods, participating in community events, and taking advantage of the city's recreational facilities. Tampa's welcoming community and abundant family-oriented resources. Make it an ideal destination for those seeking a family-friendly environment.
Seamless Transition: Moving from Orlando to Tampa Made Easy
Moving from Orlando to Tampa involves several key steps to ensure a smooth transition. Start by decluttering and organizing your belongings, making a checklist, and setting a budget. Pack systematically, labeling boxes for easy unpacking. To find reliable moving services, consider researching online platforms like Best Movers Florida, reading customer reviews, and seeking recommendations. Notify utility companies, update your address, and transfer important documents to ensure a seamless transition. With proper planning and organization, your move from Orlando to Tampa will be a hassle-free process. Allowing you to focus on settling into your new home and embracing the vibrant Tampa Bay area.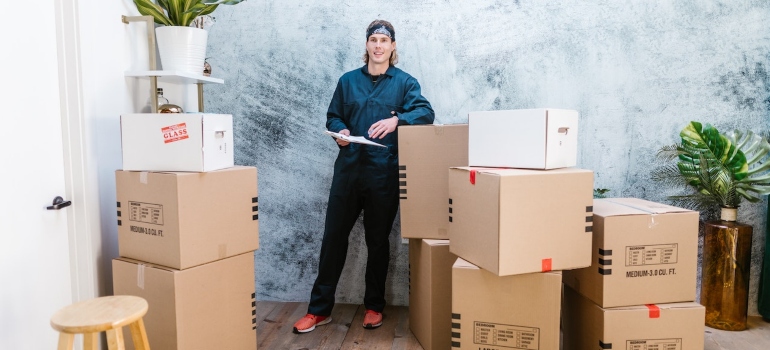 Embracing Opportunity: The Move from Orlando to Tampa
Moving to Tampa offers a refreshing change of scenery and a wealth of opportunities. While Orlando is known for its theme parks, the city of Tampa shines with its cultural diversity, thriving job market, and lower cost of living. When you decide on moving from Orlando to Tampa, consider factors such as job prospects, cost of living, real estate, and family-friendly amenities. With proper planning, research, and the assistance of professionals, the transition can be seamless. Embrace Tampa's vibrant neighborhoods, family-friendly activities, and growing industries. Whether you seek a new career path, a more affordable lifestyle, or a change of pace, moving from Orlando to Tampa opens the door to a fulfilling life in the Sunshine State.