Known as the "Venice of America," Fort Lauderdale attracts investors and real estate enthusiasts with its stunning views, access to the Atlantic Ocean, and vibrant boating culture. The allure of investing in waterfront properties along the Intracoastal Waterway lies in the opportunity to embrace an idyllic waterfront lifestyle while enjoying financial benefits. In this article, our purpose is to explore the real estate opportunities that Fort Lauderdale offers and shed light on the potential for profitable waterfront investments. We will examine the financial returns, lifestyle advantages, and long-term value appreciation that can be gained from investing in this region. Whether you are a seasoned investor or someone looking for a slice of waterfront paradise, join us as we uncover the exciting possibilities that Fort Lauderdale holds for real estate enthusiasts and investors alike.
Navigating Bliss: Discover the Boater's Paradise of Fort Lauderdale's Intracoastal Waterway
The Intracoastal Waterway holds a significant place in the heart of Fort Lauderdale, offering residents and visitors an unparalleled boater's paradise. Stretching along the eastern coast of the United States, this inland waterway provides a safe and picturesque route for boats, yachts, and water vessels to navigate along the shores of Fort Lauderdale. However, its importance extends beyond mere logistics, as it embodies the very essence of Fort Lauderdale's allure. It's also one of the primary reasons people choose to hire the services of the best movers in Fort Lauderdale and move here.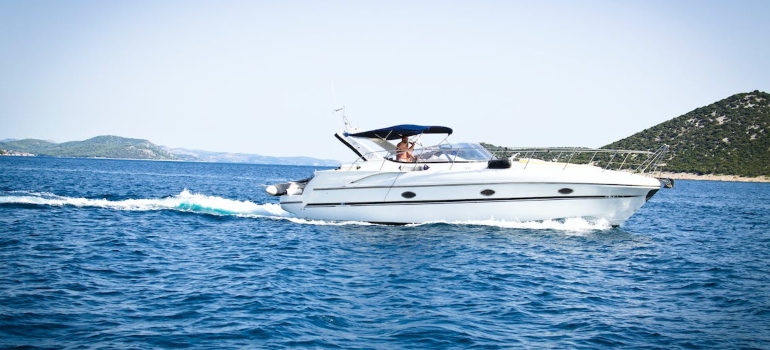 Boaters can leisurely cruise along the Intracoastal, exploring its diverse array of marinas, waterfront restaurants, and vibrant waterfront communities. Moreover, the waterway's strategic location and easy access to the Atlantic Ocean make it an ideal hub for those seeking adventure on the high seas.
Fort Lauderdale Real Estate: A Beachside Haven of Opportunities for Homebuyers and Investors
Fort Lauderdale, a highly desirable real estate market, offers a range of opportunities for homebuyers and investors alike. With its stunning beaches, abundant amenities, and steady economic growth, the city has established itself as a prime destination. Housing prices in Fort Lauderdale vary depending on factors such as location, property size, and amenities. As of May 2023, the median price of a home in Fort Lauderdale is around $550000. In terms of rentals, prices fluctuate based on property type, location, and seasonality, with peak tourist seasons influencing rates. Saving up when moving to a new home is important, but having a stress-free move is crucial. It's also worth mentioning that the average rent in Fort Lauderdale is around $2700. That's why you should hire the services of the best long distance movers in Fort Lauderdale to make the move easier for yourself.
Exploring Fort Lauderdale's Intracoastal Waterway Real Estate Gems
Investing in waterfront properties along Fort Lauderdale's Intracoastal Waterway offers a host of advantages and allure. Beyond the stunning views and direct access to the water, these investments provide the potential for attractive rental income, substantial appreciation, and a coveted waterfront lifestyle.
Fort Lauderdale encompasses several notable neighborhoods that present exceptional waterfront real estate opportunities along the Intracoastal Waterway. Each neighborhood possesses its own distinct features and characteristics. From the luxurious and prestigious Las Olas Isles, known for its upscale estates and proximity to the beach, to the vibrant and boater-friendly Victoria Park, with its diverse range of housing options and convenient access to downtown amenities, there is a neighborhood to suit various tastes and lifestyles.
Factors to Consider When Investing in Waterfront Real Estate
When investing in waterfront properties, the importance of water access and dockage cannot be overstated. We suggest assessing the availability of private docks and marinas before investing. The boat-friendly amenities in the area are crucial. Fort Lauderdale, with its extensive Intracoastal Waterway, offers a boater's paradise. Access to private docks or proximity to marinas enhances the value and desirability of waterfront properties, providing convenient and hassle-free access to the water for boating enthusiasts.
The importance of property condition in Fort Lauderdale's waterfront real estate
Property condition and maintenance play a significant role in waterfront real estate investments. Understanding the importance of maintaining seawalls, docks, and other waterfront features is essential. Prospective buyers should assess the condition of these structures, ensuring they are well-maintained and in good repair. A thorough inspection will provide insights into potential maintenance costs and ensure the longevity of the property's waterfront assets.
Insurance essentials for coastal properties
Waterfront properties in Fort Lauderdale come with specific insurance considerations. Flood insurance is of paramount importance due to the proximity to water bodies and the potential risk of flooding. We recommend windstorm coverage since it is crucial to protect against hurricane-related damages. Additionally, it is advisable to consider additional insurance coverage for boat-related liabilities, ensuring comprehensive protection for both the property and the watercraft. Provided that you are running a boat-related business, you might already know this. In any case, it's worth noting that the best commercial movers Fort Lauderdale can always help you with the moving aspects of your business, as well as provide you with helpful advice.
Seamless Waterside Exploration: The Benefits of a Local Real Estate Agent in Assessing Fort Lauderdale's Waterfront Properties
Partnering with a knowledgeable local real estate agent in Fort Lauderdale offers numerous advantages. These agents possess expertise in navigating the intricacies of the waterfront market and have a deep understanding of the local area. Their insights into market trends, pricing dynamics, and neighborhood nuances provide valuable guidance for finding suitable waterfront properties. A real estate agent can help you find a good location for your new home, and the best residential moving companies Fort Lauderdale can help you move it there.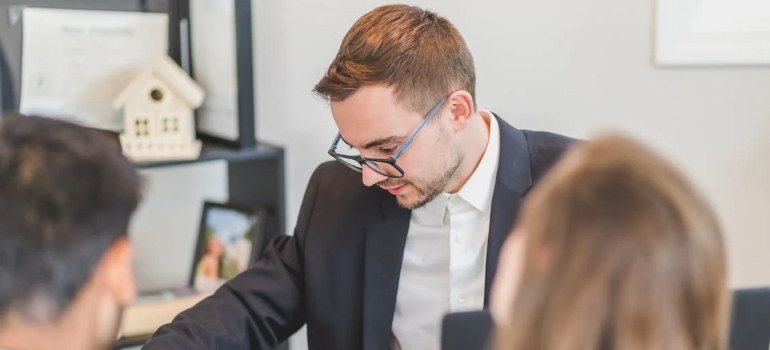 When it comes to viewing and assessing waterfront properties, a local real estate agent can be an invaluable asset. They can guide you through the process of property viewings, helping you evaluate the quality of water views. They can also help you assess property boundaries, and understand any restrictions or regulations specific to waterfront living. Moreover, using a platform such as Best Movers Florida to find available movers in the area is something you should also consider.
Real Estate Opportunities in Fort Lauderdale: A Treasure Trove of Waterfront Real Estate Opportunities Awaits
In conclusion, Intracoastal Waterway presents a promising landscape of real estate opportunities in Fort Lauderdale. With its waterfront allure and potential for growth, owning property along this picturesque route offers both financial and lifestyle benefits. To make the most of this opportunity, explore the neighborhoods, seek the guidance of a local real estate agent, and conduct thorough research. Now is the time to dive into Fort Lauderdale's waterfront real estate market and embark on a journey toward a rewarding investment and a captivating lifestyle.