Are you planning on moving from Magic City to Tally? Best Movers Florida is here to help you do it the right way. We will delve into the reasons why relocating to Tallahassee might be a wise choice. Discover what to expect when moving from Miami to Tallahassee, from the transportation differences to the cost of living. Moreover, we will explore the striking contrasts between the two cities, such as the pace of life and employment opportunities. So, if you're ready to explore a new chapter in your life, keep reading to learn more about the advantages and differences that await you in Tallahassee.
The Changes in Your Monthly Budget After Moving to Tallahassee
Moving from Miami to Tallahassee comes with a change in your budgeting. In Miami, the average rent for a one-bedroom apartment is around $2,400, while in Tallahassee, it is approximately $1,500. The average home value in Miami of $554,000 is significantly higher compared to Tallahassee's $274,738. Other expenses also differ. Utilities in Miami can be higher due to the hotter climate, while groceries and dining out tend to be more expensive in Miami as well. Entertainment and leisure activities also come at a higher price in Miami, given its vibrant nightlife and tourism.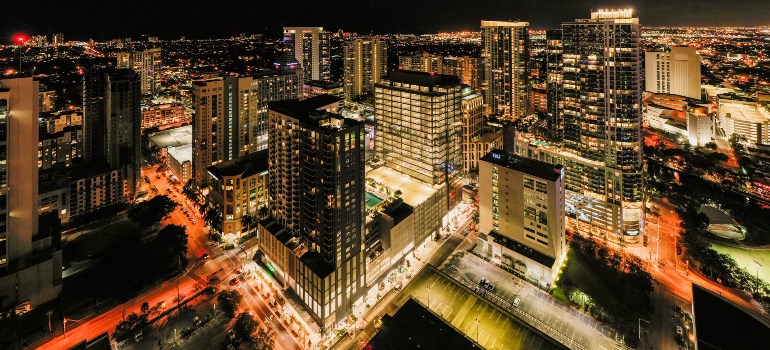 Adjusting your budget and financial planning is crucial when transitioning to life in Tallahassee. While the cost of living is generally lower, it's important to balance lifestyle considerations. Dining out and leisure activities can still be enjoyed, but mindful spending and budgeting are key.
Opportunities and Prospects in the Job Department After Relocating
Tallahassee is known for its strong government presence, as it serves as Florida's capital. The city offers job opportunities in government sectors such as public administration, education, and healthcare. Additionally, Tallahassee has a thriving higher education sector, with opportunities in universities and research institutions. On the other hand, Miami has a more diverse and dynamic job market. It is a major hub for finance, international trade, tourism, and healthcare. The city also attracts talent in creative industries like arts, entertainment, and media.
What's interesting is that Tallahassee offers a higher average yearly salary. There it is $52,000 while in Miami it's $44,000! However, that might be because Tallahassee's economy is more centralized and smaller than Miami's. Really take your time in exploring the job market. Don't even think about looking for the best movers in Tallahassee before finding a job that perfectly fits you.
Getting Into Educational Opportunities
Tallahassee offers excellent educational opportunities, boasting prestigious universities and colleges. Florida State University offers degrees in various fields including business, law, and engineering. Florida A&M University, a historically black college, offers programs in sciences, arts, and humanities. Tallahassee Community College provides affordable options for associate degrees and vocational training. The city also provides resources for lifelong learners. The Osher Lifelong Learning Institute at FSU offers non-credit courses and programs for seniors. The LeRoy Collins Leon County Public Library System provides access to a wide range of educational materials, including books, online resources, and community programs.
Miami also has prestigious universities like the University of Miami and Florida International University. However, Tallahassee stands out for its strong emphasis on public education. Leon County School District in Tallahassee is highly rated, with excellent schools and dedicated teachers. The city also offers specialized educational resources like the Challenger Learning Center and the Mary Brogan Museum of Art and Science
Commuting to school or work in Tallahassee
Miami is infamous for its heavy traffic patterns, especially during peak hours. Commuters in Miami may encounter congestion and longer travel times on major highways and city streets. The residents frequently have to account for potential delays and consider alternative routes or modes of transportation, such as public transit or carpooling. In contrast, Tallahassee offers a more manageable commuting environment. The city's transportation options include bus services, bike lanes, and walkable neighborhoods, providing residents with accessible and efficient ways to get around.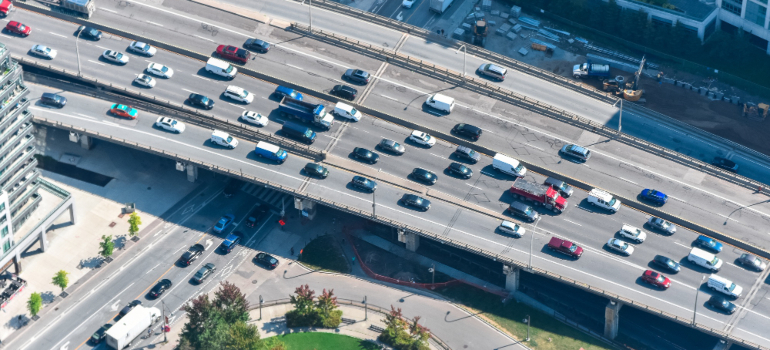 Not even the best long distance movers Miami aren't immune to the city's complex traffic! Talk to your movers well in advance before moving from Miami to Tallahassee to address any potential issues due to commuting and traffic factors to ensure a pleasant and memorable relocation.
Best Neighborhoods In Tallahassee You Can Enjoy In
Downtown Tallahassee is a vibrant urban community known for its lively atmosphere, diverse dining options, and cultural attractions like the Capitol Building and the Challenger Learning Center. It attracts young professionals and students due to its proximity to universities and employment opportunities. Midtown, on the other hand, exudes a family-friendly charm with its tree-lined streets, parks, and local shops. This neighborhood is popular among families and individuals seeking a close-knit community vibe.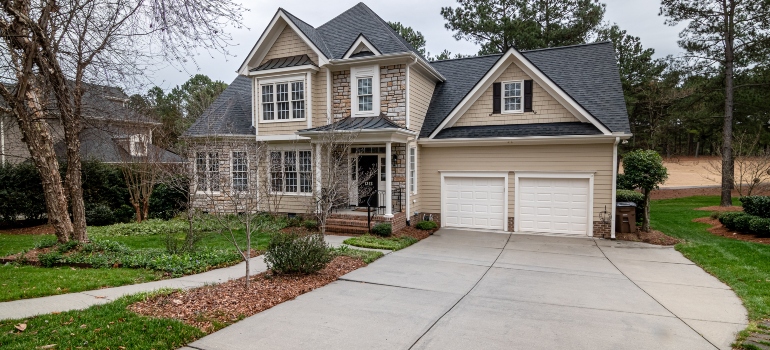 However, the best neighborhoods according to the locals are Killearn Estates and Southwood. Killearn Estates is an established neighborhood known for its spacious homes, tree-canopied streets, and scenic golf courses. It offers a suburban feel with a range of amenities, including parks, community pools, and nearby shopping centers. Southwood is a planned community with a mix of residential and commercial spaces. It features well-designed homes, beautiful lakes, and walking trails. It is known for its tight-knit community and accessibility to schools, shops, and restaurants.
Moving from Miami to Tallahassee will be an exciting journey!
It's hard to leave Magic City. However, if you're moving from Miami to Tallahassee, there are several key factors to keep in mind. The cost of living in Tallahassee is lower, with more affordable housing and expenses compared to Miami. You'd have to get used to the differences in commuting and job opportunities as well. Overall, moving to Tallahassee can offer new advantages and opportunities for those seeking a change in scenery and lifestyle. Choose one of the best moving companies in Miami and get packing for this new and exciting step!