If you're looking to invest in real estate, Florida is a popular destination with a thriving market that attracts both domestic and international investors. With its sunny climate, beautiful beaches, and diverse attractions, the Sunshine State is famous for its high demand for vacation rentals, retirement properties, and luxury homes. However, like any real estate market, it has its own unique challenges and opportunities. To succeed as a real estate investor in Florida, it's important to understand Florida real estate investing for beginners. This article will provide you with valuable tips and strategies for investing in Florida real estate. Whether you're a first-time investor or an experienced one looking to expand your portfolio, we have something for you. By the end of this article, you'll have a better understanding of how to navigate the Florida real estate market and make informed investment decisions.
An overview of the Florida real estate investing for beginners
The Florida real estate market has been on a steady upward trend in recent years, with strong demand and limited supply driving home prices higher. According to the Florida Realtors Association, the median sales price for single-family homes in the state was $315,000 in March 2022, up 12.5% from the previous year. The inventory of homes for sale has been tightening, with a 2.2 months supply in March 2022, down from 3.5 months in March 2021. This means that if no new homes were listed for sale, it would take only 2.2 months to sell all the existing homes on the market. Therefore, with such an increased activity, it's clear why best movers in Florida have a lot of work since this results in a higher number of relocations.
Florida real estate investing for beginners 101: What makes Florida a desirable location for real estate investment?
One of the main factors that make Florida a desirable location for real estate investment is its population growth. According to the U.S. Census Bureau, Florida is the third most populous state in the country, with a population of over 21 million people. This growth is expected to continue in the coming years. The state is projected to add another 6 million residents by 2040.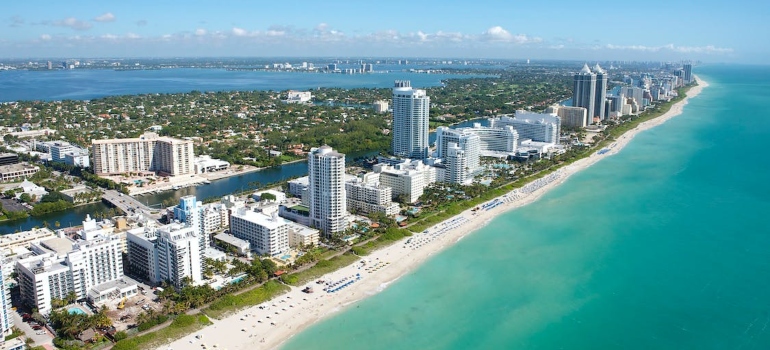 Florida is also a popular destination for retirees and vacationers, which drives demand for rental properties and vacation homes. The state has no state income tax and a relatively low cost of living, making it an attractive option for those looking to retire or relocate from higher-tax states. In addition, Florida's warm climate, beautiful beaches, and diverse attractions make it a popular vacation destination for people from all over the world.
Exploring the various types of real estate investment opportunities in Florida
Florida is a popular destination for real estate investment, with a diverse range of investment options available. Investors can choose from single-family homes, multifamily properties, and commercial real estate, each with its own set of pros and cons.
Single-family homes
Single-family homes are a common investment option in Florida, especially for those looking to generate rental income. The benefits of investing in single-family homes include low vacancy rates, the potential for appreciation, and the ability to leverage financing. Even though in some cities, like Naples, houses are quite expensive compared to the rest of FL, investing in real estate is still very likely to pay off. If you have an eye on Naples, before you settle into this city with best movers in Naples keep the high real estate prices in mind, as well as the great opportunity that the city's real estate could present you in the future.
Multi-family homes
Multifamily properties, such as apartment complexes and duplexes, offer the potential for higher rental income and greater cash flow. They also offer economies of scale, as expenses can be spread across multiple units. However, multifamily properties require significant investment and can be more complex to manage.
Commercial investment
Commercial real estate, such as retail and office spaces, offers the potential for higher returns and long-term leases. However, commercial real estate can also be more volatile and sensitive to economic downturns.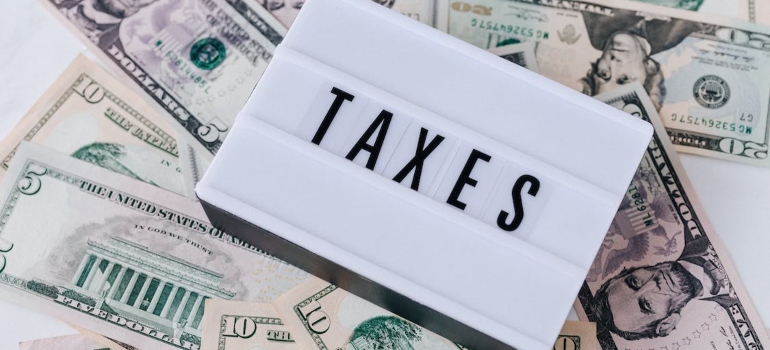 As with any investment, there are potential risks and rewards associated with real estate investing in Florida. Risks include market volatility, unforeseen expenses, and property damage. However, the rewards can be substantial, including potential long-term appreciation and regular rental income.
Keys to success: Strategies for profitable real estate investment in Florida
Real estate investment in Florida can be a profitable venture, but it requires careful planning and execution. Successful investors understand the key factors that contribute to a profitable investment, including location, financing, and property management. Regardless of whether you're looking to buy real estate and move to Central Florida with best movers in Lakeland or somewhere up North or down South, you need to keep all the details in mind before making the leap.
Location and financing are the basics of Florida real estate investing for beginners
Location is a critical factor in real estate investment, as it can determine the demand for rental properties and the potential for appreciation. Investors should focus on areas with a strong economy, low unemployment rates, and a growing population.
Financing is another key factor in real estate investment. Investors should explore various financing options, such as mortgages and hard money loans, to determine the most cost-effective and profitable solution.
Property management
Property management is also crucial for successful real estate investment. Investors should have a plan for maintaining and managing their properties, whether it's through self-management or hiring a property management company.
Identifying profitable investment opportunities in Florida
Identifying profitable investment opportunities in Florida requires due diligence and research. And there are countless cities in Florida that are rich soil for real estate investing. One of those cities is Sarasota. However, before you call best movers in Sarasota and arrange your move we suggest you don't skip analyzing market trends, comparable property prices, and rental rates to determine the potential return on investment. Working with a real estate agent and an attorney can also provide valuable insights and guidance.
Maximizing tax benefits for real estate investors in Florida: Understanding the tax implications of buying, holding, and selling properties
Real estate investment can be an attractive option for those looking to build wealth and generate income. From property taxes to capital gains taxes, there are numerous tax considerations that real estate investors need to keep in mind. One essential tax-saving strategy for real estate investors is cost segregation. This involves breaking down the components of a property and depreciating each component at a different rate. This can help investors save on taxes by accelerating depreciation and reducing taxable income.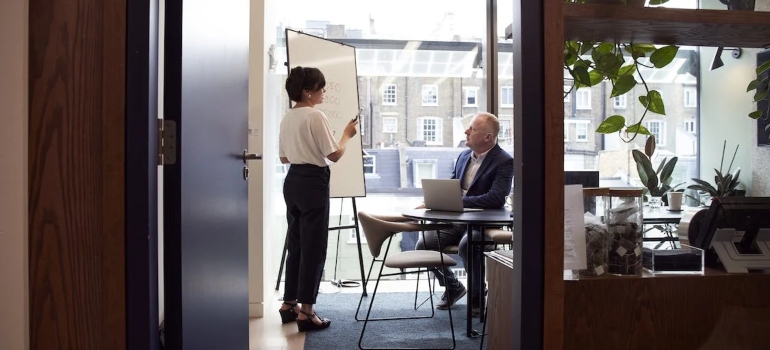 Another strategy is a 1031 exchange. It defers capital gains taxes by reinvesting the proceeds from the sale of one property into a similar property. This can be an effective way to maximize returns and build wealth over time. Working with a tax professional who specializes in real estate is the foundation of Florida real estate investing for beginners. A knowledgeable tax professional can also help investors take advantage of tax credits, deductions, and other incentives that are specific to the State of Florida's real estate investing. Hopefully, this article has helped you gain knowledge on real estate investing. Now, you're ready to jump into this adventure. Good luck!