Moving from Tallahassee to Orlando can be an exciting and transformative experience. Whether you're relocating for work, education, or simply seeking a change of scenery, understanding the differences and similarities between these two vibrant cities is crucial. While Tallahassee boasts a rich history as Florida's capital city, Orlando offers a bustling metropolis known for its world-class attractions and diverse entertainment options. This article serves as your comprehensive guide to navigating the transition smoothly. From exploring the unique cultural aspects to understanding the local housing market and transportation systems, we'll provide you with invaluable insights and tips to make your move with the Best Movers in Florida from Tallahassee to Orlando a seamless and fulfilling journey.
Which city has more expensive living costs?
When it comes to housing affordability, there are notable differences between Tallahassee and Orlando. In Tallahassee, the average home prices and rental rates tend to be more affordable compared to Orlando. The average home price in Tallahassee is around $250,000, while in Orlando, it is closer to $300,000. Similarly, rental rates in Tallahassee average around $1,200 per month for a one-bedroom apartment, whereas in Orlando, the average is approximately $1,400 per month. However, it's important to consider various factors that influence the cost of housing in each city, such as location, amenities, and proximity to key attractions.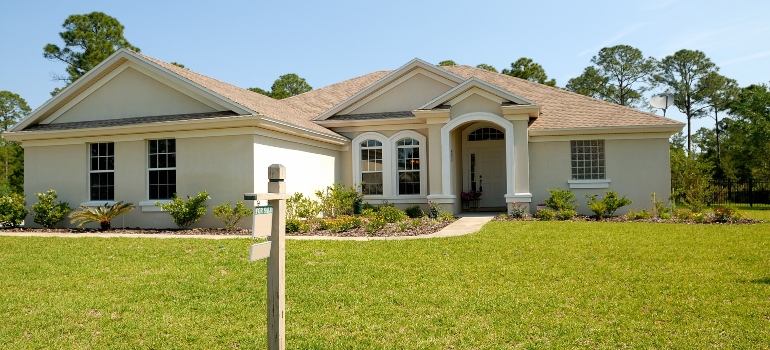 When it comes to the overall cost of living, there are important aspects to consider when comparing Tallahassee and Orlando. Expenses such as groceries, transportation, utilities, and healthcare can vary between the two cities. While Tallahassee generally has a lower cost of living compared to Orlando, it's important to note that specific expenses may differ. On average, groceries in Tallahassee may cost around 5% less than in Orlando, while transportation costs tend to be similar. However, utilities and healthcare expenses can vary based on factors such as location and service providers. Finding affordable movers in Orlando can help you deal with the higher cost of living.
Orlando is one of the best places in Florida for finding a job
Exploring job opportunities is a vital aspect to consider when moving from Tallahassee to Orlando with movers Tallahassee. Tallahassee boasts major industries such as government, education, healthcare, and technology. It is home to various government agencies, universities, and healthcare institutions, offering diverse employment options. Additionally, emerging sectors like renewable energy and entrepreneurship provide avenues for growth.
In Orlando, tourism and hospitality stand as prominent industries due to the city's world-renowned theme parks, resorts, and entertainment venues. However, Orlando also offers opportunities in the healthcare, technology, and aerospace sectors. Growing fields like digital media and simulation present exciting career prospects. Similar to Tallahassee, Orlando provides a range of job markets and networking resources.
An abundance of educational opportunities awaits after moving from Tallahassee to Orlando
Exploring the educational opportunities before hiring long distance movers in Tallahassee is vital. The education systems in both Tallahassee and Orlando offer a range of options for students, including public and private schools. In Tallahassee, the city is home to Florida State University and Florida A&M University, which contribute to a vibrant academic environment. The Leon County School District serves the area and has a reputation for providing quality education.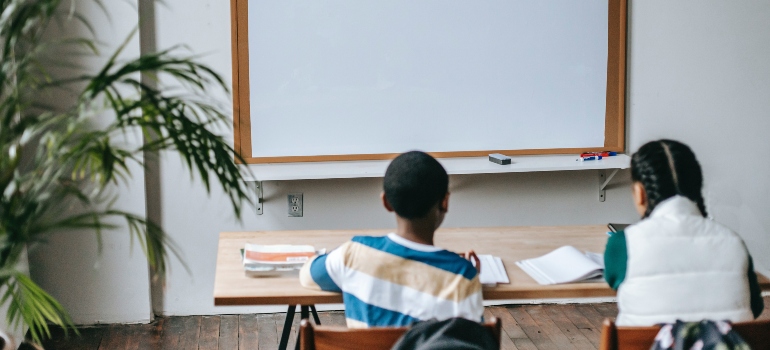 Similarly, Orlando boasts a strong education system with various public and private schools. Orange County Public Schools is the main district serving the area and is known for its commitment to academic excellence. Additionally, there are numerous private schools catering to different educational philosophies and religious affiliations.
Healthcare facilities and services
Access to quality healthcare facilities and services is an important aspect to consider when moving to a new city like Tallahassee or Orlando. Both cities offer a range of hospitals, clinics, and specialized care centers to cater to residents' healthcare needs. It is essential to evaluate the quality and availability of healthcare providers in the area, considering factors such as their reputation, expertise, and patient satisfaction ratings.
Family-oriented activities and amenities
Tallahassee provides numerous parks, playgrounds, and recreational areas specifically designed for children. Families can enjoy outdoor activities, picnics, and playtime in beautiful green spaces throughout the city. Additionally, there are family-friendly events, festivals, and cultural activities that cater to different interests and age groups.
Similarly, Orlando is known for its wide array of family-friendly attractions and activities. The city also hosts various family-friendly events, festivals, and cultural activities throughout the year, offering entertainment and excitement for all ages. As soon as you relocate with residential movers in Tallahassee, you can enjoy these fun activities.
Exploring Neighborhoods
When exploring neighborhoods in Tallahassee and Orlando, it's important to consider the contrast between urban and suburban living. Tallahassee offers a mix of urban developments and suburban neighborhoods, Similarly, Orlando has a blend of urban and suburban areas, with the urban core featuring skyscrapers and a vibrant entertainment scene, and suburban neighborhoods offering a quieter and residential setting. Here are a few of the popular neighborhoods in Orlando, each offering its own unique charm, amenities, and lifestyle options:
Downtown Orlando
Lake Eola Heights
Winter Park
Thornton Park
Baldwin Park
College Park
Dr. Phillips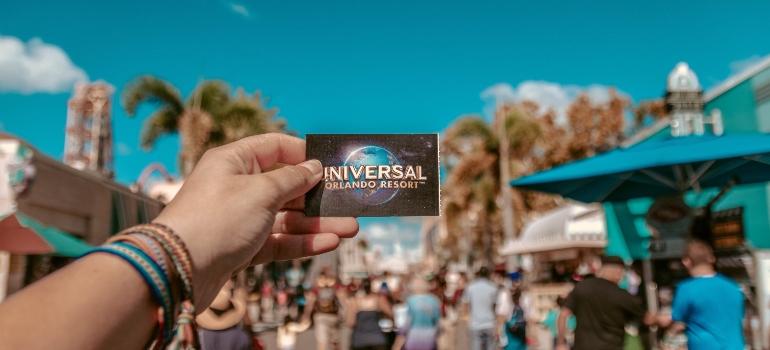 Climate considerations
When considering a move from Tallahassee to Orlando, it's crucial to take climate considerations into account. In Tallahassee, the climate is characterized by hot and humid summers, with temperatures often reaching the 90s Fahrenheit. Winters are generally mild, with temperatures averaging in the 60s Fahrenheit. On the other hand, Orlando has a subtropical climate. Summers are hot and humid, while winters are mild and pleasant, with temperatures averaging in the 70s Fahrenheit. Adapting to the new weather conditions will require adjusting your wardrobe and daily routines accordingly. Be prepared for hotter summers in Orlando and ensure you have appropriate clothing, sunscreen, and hydration.
Adapting to the local culture and lifestyle
Adapting to the local culture and lifestyle is an important aspect of settling into a new city. In Tallahassee, you can embrace the city's rich history and vibrant college-town feel by immersing yourself in the cultural and academic opportunities it offers. Take advantage of museums, art galleries, and live performances that showcase the city's artistic side.
In contrast, Orlando is renowned for its exciting theme park culture and entertainment scene. Immersing yourself in the world-famous theme parks and attractions will provide endless opportunities for excitement and fun. From Walt Disney World and Universal Orlando Resort to SeaWorld Orlando, there's no shortage of thrilling experiences. Additionally, Orlando boasts diverse dining options, ranging from international cuisines to local culinary delights. You can also enjoy live performances, concerts, and shows that cater to a variety of tastes.
Moving from Tallahassee to Orlando is a great opportunity for you
In conclusion, moving from Tallahassee to Orlando presents a unique opportunity for a fresh start and a new chapter in life. Throughout this guide, we have explored the differences and similarities between the two cities. By understanding these factors and doing thorough research, you can adequately prepare for a successful move and smooth transition to your new city. Plan your budget, explore job markets, research schools and healthcare facilities, and consider the amenities and lifestyle that align with your preferences and needs. Remember, moving from Tallahassee to Orlando is an opportunity for growth, exploration, and a chance to build a new life. Embrace the journey, be open to new experiences, and make the most of this exciting new chapter.