Imagine a city where the sun kisses the horizon. Where the urban sprawl is interspersed with historical landmarks, and where academic pursuits meet leisurely escapades. Welcome to Tampa, an eclectic blend of tradition and modernity, making it a perfect place for students seeking more than just bookish knowledge. Dive deep into the myriad experiences that the city offers, from its distinguished educational institutions to its rich cultural tapestry. In the subsequent sections, we will uncover the diverse aspects that make up the fascinating student life in Tampa. And if you're considering a move to the city, Best Movers Florida can help you find movers that can ensure a seamless transition.
Exploring Tampa's Prestigious Universities and Colleges
Nestled along the picturesque Gulf Coast of Florida, Tampa is a city that not only boasts stunning waterfront views and a vibrant cultural scene but also stands as a hub for higher education. With a range of universities offering diverse academic programs, students here have the opportunity to thrive academically while soaking in the city's unique charm. Let's take a closer look at some of the prominent universities in Tampa:
University of South Florida (USF): As one of the largest universities in the region, USF is renowned for its cutting-edge research and comprehensive academic offerings. With a sprawling campus and a commitment to innovation, USF caters to a diverse student body and fosters collaboration across disciplines.
University of Tampa (UT): Situated right in the heart of downtown Tampa, UT stands out for its intimate class sizes and personalized attention. The university's historic campus blends seamlessly with modern facilities, creating an inspiring environment for students pursuing various majors.
South University: With its Tampa campus as part of a larger network, South University offers a variety of degree programs across different fields. It provides students with a career-focused education and an array of support services to ensure their success.
Muma College of Business (University of South Florida): Nestled within the University of South Florida, the Muma College of Business stands as a beacon of business education excellence. With AACSB accreditation and a range of specialized programs, it prepares students to excel in the dynamic world of business, offering innovative learning experiences and industry connections.
Florida College: With a focus on liberal arts education from a Christian perspective, Florida College offers a tight-knit community for students seeking a faith-based environment. The college's commitment to character development is at the core of its educational philosophy.
Understanding the Cost of Living for Student Life in Tampa

For many students, venturing into Tampa marks their first foray into independent living. While the prospect is exhilarating, it's also dotted with practical considerations. Like housing options. Tampa's diverse housing landscape caters to various preferences and budgets. On-campus living is not just about convenience. It's about immersing oneself in campus culture, forming close-knit bonds, and having essential facilities at your doorstep. On-campus housing costs can vary depending on factors like room type and amenities. For instance, at the University of South Florida (USF), on-campus housing rates for the 2023-2024 academic year range from approximately $4,800 to $6,900 per semester, with options for shared and private rooms.
Off-campus housing is another viable choice, with numerous apartments and rental properties available throughout the city. Areas like Hyde Park, Downtown Tampa, and Channelside District are popular among students due to their proximity to universities and vibrant social scenes. Rent for a one-bedroom apartment in these areas typically starts around $1,607 per month, but prices can vary based on location and apartment amenities.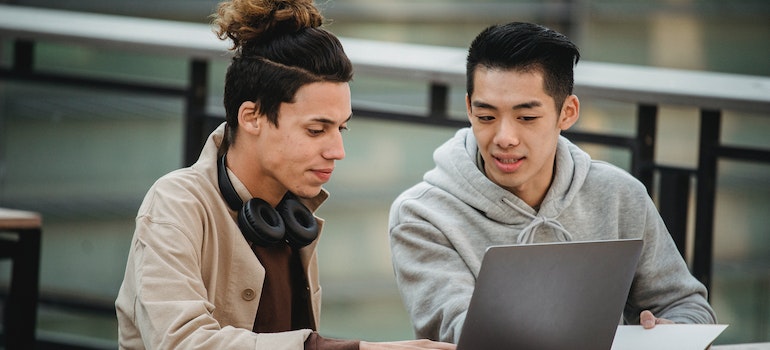 Beyond housing, day-to-day expenses play a pivotal role in a student's life. Transportation in Tampa is multifaceted; from public buses to bike-sharing programs, the city ensures mobility without hefty costs. As for food, while the campus cafeterias offer a variety of options, the city itself is replete with eateries catering to every palate and pocket. From food trucks serving delectable bites to cozy cafes offering student discounts, managing daily expenses without compromising on quality becomes second nature in Tampa.
Thriving in Tampa's Academic Environment
Tampa's universities pride themselves on nurturing an environment that isn't just inclusive but celebrates diversity. Students from every corner of the globe converge in these academic hubs, bringing a mosaic of cultures, beliefs, and perspectives. This allows students to gain invaluable insights outside the realms of textbooks. Additonally, with an array of cultural fests, international nights, and diverse interest-based student clubs, campuses in Tampa become microcosms of the world.
Success in academic pursuits is ensured not just by dedication but by the availability of the right resources. Tampa's educational institutions have left no stone unturned in this regard. Comprehensive libraries stocked with a plethora of resources, state-of-the-art writing centers aiding in academic writing, and dedicated tutoring zones for peer-assisted learning ensure that students have all the tools they need. For those moving within the city for academic purposes, experienced residential moving companies in Tampa make transitions hassle-free.
Balancing academics and extracurricular activities
Beyond the rigors of academic life, universities in Tampa offer a smorgasbord of extracurricular opportunities. Whether one's interests lie in debating, dancing, environmental activism, or technological innovations, there's a club or organization waiting to be explored. Physical wellness plays a pivotal role in overall student success. Recognizing this, campuses in Tampa have meticulously designed sports and fitness programs. Additionally, intramural sports offer a perfect blend of competitive spirit and camaraderie, ensuring students stay active without the pressures of professional sports.
Tampa's Social Scene: Entertainment and Recreation
Tampa isn't just an academic haven; it's a city pulsating with life. The arts scene is vivid, with numerous theaters, art galleries, and music venues dotting the landscape. Whether you're an enthusiast of classical symphonies or indie rock gigs, the city has something to cater to every artistic palate. As the sun sets, Tampa's nightlife comes alive.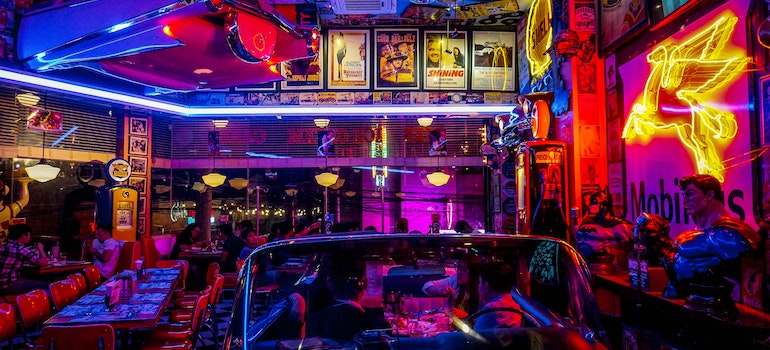 Tampa's geographical location blesses it with natural beauty, offering a plethora of outdoor activities for students. From sunbathing at Ben T. Davis Beach to hiking trails in Lettuce Lake Park, there's an outdoor activity for every inclination. For those with an adventurous streak, nearby nature preserves like Hillsborough River State Park offer kayaking, fishing, and camping opportunities. All these adventures become a quintessential part of student life in Tampa.
Support and Wellness for Students in Tampa
The journey of a student, though exciting, is often strewn with challenges that can take a toll on one's well-being. Recognizing this, Tampa's universities offer comprehensive healthcare services, ensuring that physical health never becomes a roadblock in a student's path. On-campus health centers are equipped with qualified practitioners for:
regular check-ups,
vaccinations,
and other medical necessities.
Safety is paramount, especially in a city that houses thousands of students. Both on and off-campus, Tampa has consistently maintained a reputation as a safe city for students. Campus security is always on the alert, with 24/7 patrols, well-lit pathways, and emergency call stations strategically placed. Off-campus, the city's law enforcement ensures regular patrolling, especially in student-heavy localities.
Career and Job Opportunities for Students
One of the standout features of studying in Tampa is the seamless blend of academia with real-world applications. University of Tampa, for example, offers career services that help students find internships. Internships and co-op programs proliferate, allowing students to step out of the campus and into the professional world. Such hands-on experience not only enriches resumes but also provides insights into potential career paths.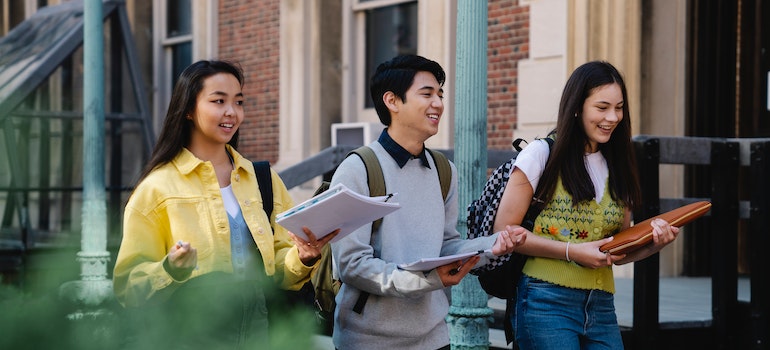 Relationships formed during one's academic journey often transcend graduation. Alumni networks in Tampa's universities are a testament to this. Intermingling with successful alumni provides insights, opens doors for job opportunities, and sometimes even fosters lifelong mentor-mentee relationships. All these connections become more accessible when moving with the help of dependable movers in Tampa area.
Studying abroad and global experiences
In today's interconnected world, global exposure is often as critical as academic knowledge. Tampa's universities, recognizing this, offer a plethora of study abroad programs. These aren't just about studying in a different country but experiencing diverse cultures, teaching methods, and broader perspectives. Beyond individual pursuits, Tampa's universities have forged global partnerships with industries and other academic institutions. These collaborations pave the way for cutting-edge research opportunities. And when considering such opportunities, reliable long distance movers in Tampa simplify the logistical challenges. After all, movers are there not only to give you a helping hand in relocations, but to allow you to use your time in a more efficient or even fun way.
Making the Most of Your College Days In Tampa

As we draw this guide to a close, it's evident that Tampa is not just a city; it's an experience, especially for students. With its rich tapestry of academic excellence, cultural diversity, and boundless opportunities, Tampa stands out as a beacon for those seeking a holistic educational journey. But perhaps the most invaluable aspect of student life in Tampa is the sense of community. Here, amidst the sprawling campuses and city lights, students find friendships that last a lifetime, mentors that guide them long after their college years, and memories that are cherished forever.