Moving from the bustling theme park capital of the world, Orlando, to the serene coastal beauty of Clearwater, Florida, offers a dramatic shift in both lifestyle and environment. The decision to hire the best movers in Clearwater and relocate might be driven by various factors such as employment opportunities, educational pursuits, a love for the beach, or simply a desire for a change. Moving from Orlando to Clearwater, although exciting, presents unique challenges and considerations. In this article, we will explore the dynamics of such a move, examining aspects like housing, local culture, transportation, and what newcomers can expect as they embark on this fresh chapter of life in Clearwater.
Yes, Clearwater Has a Lower Cost of Living Compared to Orlando
As a major city that hosts millions of tourists each year, Orlando has a competitive real estate market. Home to iconic theme parks, it experiences constant growth, leading to an increase in both housing costs and rental rates. The median sale price of a home in Orlando is around $390,000. Also, the average rent for an apartment in Orlando is around $1,933.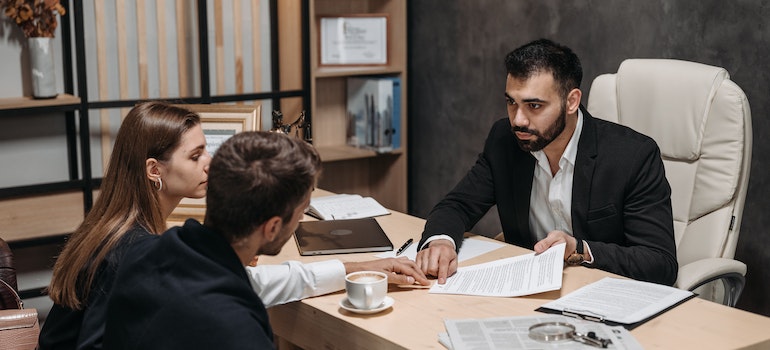 Clearwater, nestled on Florida's beautiful Gulf Coast, offers a more affordable option for those dreaming of a beachside lifestyle. Housing options, including condos with ocean views or single-family homes just a short stroll from the shoreline, come with a significantly lower price tag than in Orlando. The median sale price of a home in Clearwater is around $428K. The average rent for an apartment in Clearwater is around $1,808. Of course, many people who chose to hire residential moving companies in Orlando opt for living in Clearwater because of the lower cost of living. However, Clearwater also offers a more relaxed way of living, without an abundance of tourists all year round.
What Kind of Job Opportunities Await After Moving to Clearwater From Orlando?
Florida is renowned for its rich economy, with each city offering unique job markets. The job prospects in Orlando, the city synonymous with entertainment, contrasts distinctly with those in the coastal city of Clearwater. Both provide diverse opportunities yet cater to different career preferences and lifestyle choices. So, let's see how these two FL cities compare in terms of career opportunities.
Orlando's thriving job opportunities
Orlando's economy is known for its broad array of industries. The city, famed for its theme parks, presents thriving job opportunities in hospitality, tourism, and entertainment. As of recent data, the average salary in Orlando hovers around $54,191 or $26.05/hour. However, this can vary greatly based on one's industry and position. For instance, positions in healthcare and technology tend to offer salaries higher than the city's average. In terms of employment, Orlando has a relatively low unemployment rate of 2.90% as of June 2023 reflecting its broad job opportunities not only in the aforementioned sectors but also in education. These myriad industries not only offer ample job prospects but also open doors for potential career advancement and growth.
Clearwater's employment landscape
On the other hand, Clearwater provides a stable job market influenced heavily by its coastal lifestyle. The beach tourism industry significantly impacts job opportunities, creating a flourishing sector for hospitality and service jobs. The average salary in Clearwater is roughly $46,245, with some of the highest-paying jobs found in healthcare, construction, and managerial roles in retail trade. Despite the city's reliance on tourism, its unemployment rate remains competitive, suggesting a healthy balance of jobs in other sectors too. These sectors provide abundant opportunities for both entry-level positions and career growth, promising a balanced and prosperous employment landscape. Moreover, they present you with an opportunity to hire one of the best movers in Florida and move here in pursuit of a career.
Living the Local Life: From Orlando's Adrenaline Rush to Clearwater's Coastal Charm
Orlando is often referred to as the world's playground, with its theme parks attracting millions each year. Beyond the roller coasters and fantasy worlds of Disney World and Universal Studios, the city offers an array of outdoor sports and activities. Whether it's golfing at one of the many local courses, cycling through scenic trails, or boating on the numerous surrounding lakes, Orlando provides a recreational landscape as varied as its inhabitants. Embracing this city's vibrant culture means participating in an adventurous, active lifestyle.
In contrast, Clearwater's local culture is more defined by its picturesque beaches and seaside serenity. The city is dotted with parks and nature preserves, providing tranquil spots to enjoy Florida's sunshine. Life here revolves around the coast, with opportunities for kayaking, paddleboarding, fishing, and simply basking in the beachside relaxation. The iconic Pier 60 offers daily sunset celebrations, providing both locals and tourists with unforgettable views.
Steering Through: From Orlando's Traffic Hustle to Clearwater's Calmer Commutes
While Orlando's vibrant city life offers many perks, the reality of traffic congestion and busy commutes can pose a challenge. The city's booming population and tourist presence mean navigating through crowded roads and highways, often relying on public transportation and rideshare services. In contrast, Clearwater offers a smoother, more relaxed commuting experience. With shorter travel times, less traffic congestion, and the scenic backdrop of Florida's Gulf Coast. Hence, getting from point A to point B becomes less of a chore and more a part of the coastal lifestyle. Getting from Orlando to Clearwater, on the other hand, can be done with the help of Orlando best movers for example. This shift in transportation dynamics is yet another facet to consider when moving from Orlando to Clearwater.
Immersing in Local Life and Vital Services: Exploring Recreation, Education, and Healthcare from Orlando to Clearwater
In Orlando, families and students are spoilt for choice with a plethora of famous universities, colleges, and top-rated schools. It offers various educational resources and programs catering to diverse academic interests. Clearwater, although smaller, doesn't lag in providing quality education. The city hosts excellent public and private schools that nurture academic growth and holistic development. Hence, people tend to hire long distance movers in Orlando and move to Clearwater in pursuit of academic opportunities for their children.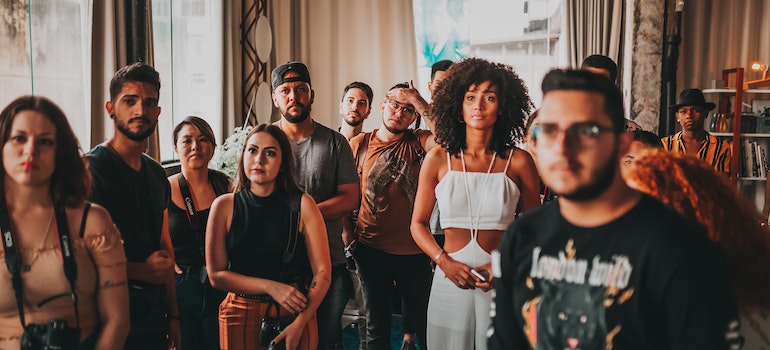 Orlando serves as a healthcare hub, hosting numerous top-tier hospitals and medical centers, ensuring residents have access to excellent medical care. Additionally, its high-quality educational institutions provide diverse choices for families seeking top-tier schooling. On the other hand, Clearwater offers coastal convenience with its easily accessible healthcare facilities and services, making routine medical care a less daunting task. Similarly, its local school district offers commendable educational opportunities, with schools focused on fostering a nurturing learning environment.
Wrapping Up: From Cityscapes to Seascapes – Deciding Your Florida Future
The choice between the thrills of city life in Orlando and the tranquil charm of coastal Clearwater hinges on personal preferences, lifestyle, and career prospects. Each city offers unique experiences and opportunities. Whether it's the fast-paced, adventure-filled lifestyle of Orlando or the relaxed, scenic beauty of the City of Clearwater, the decision of moving from Orlando to Clearwater should align with your desired lifestyle and future goals. Making the right choice ensures your next chapter in Florida becomes your perfect beachside or cityscape escape.