It is noticeable that the big household shipping isn't delayed in 2021 as it was when the pandemic broke out. At the peak of the pandemic, there was a huge increase in household goods sales. People stayed at home and wanted to make themselves as comfortable as possible so naturally, they made multi-billion-dollar purchases of comfy household goods. These big purchases created big delays in the supply chain. Even when the world opened up, people tend to stay at home more than they used to before the pandemic started. Consequently, the trend of shopping for nice home items continues which brings headaches to the bulky cargo companies. But what happens in the domain of household logistics in Florida 2021 when it comes to shipping your belongings across the state or from one state to another? What do you need to know? Read on to get the picture.
Household logistics in Florida 2021: what to know
We at Best movers Florida try to answer some of the logistics and shipping questions that may have arisen at the time as you are starting to plan your move. Unlike new packed household goods, safe shipping of ordinary household goods requires more than that. It's best to opt for a company that specializes in residential moving and skip plain shipping service.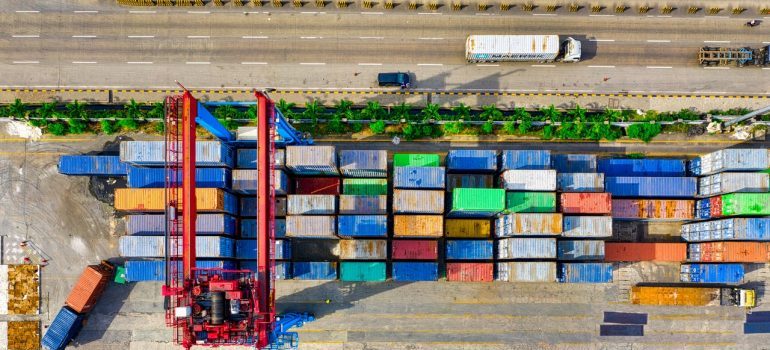 If you are looking for a perfect match in we have a comprehensive database of reliable, trustworthy residential movers for you to choose from. This way you will find an established company to make shipping of your household goods long-distance easier and more convenient. By choosing so, your belongings stay in one place where you load them. It helps to keep them safe by avoiding frequent transfers on the way. Average transit time of 2-5 days helps shipments arrive quickly. Mostly, prices are formed on the space you use rather than the weight and dimensions of your items.
What to know – Shipping
Our moving consultants usually get  these questions about shipping household items:
Renting your furniture 
Before you book your shipment there is one more thing to consider – should you rent furniture and household items instead of paying to relocate them? Is paying a lot of money to bring your furniture with you worth it? What are other options? If you are moving only temporarily, then we highly recommend opting to rent a furnished home rather than paying to move all of your household belongings. If you are moving on long-term, then it t makes sense to move your belongings with you.
Cost
In contrast to parcel services who charge based on the weight and dimensions of your load, the majority of full-service movers base their rates on the space you use. Our recommendation, look for a company that charges by the space used.  Then, everything is transparent and visible when you're loading.  You can easily see how much room your items take up, and if you need more or less space than quoted, a company adjusts the rate accordingly. Naturally, shipping rates depend on where, how much, and which season you're shipping in. The process of booking is easy. If you enter the details of your move online, you get the quote right away. Or if you are more of a traditional type you can get helpful consultants for a quote over the phone. Most of the time, rates include the equipment, fuel, driver, and risk coverage.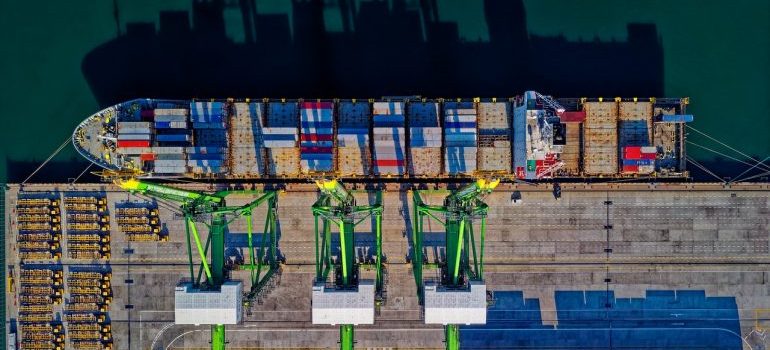 The time
Hiring a full-service moving company is one of the fastest ways to get your items to your new address. Long-distance moving companies usually use a network of strategically positioned service centers, so your shipment travels quickly, arriving in a matter of days. Thus, average transit times are between 2-5 business days. If you need your household goods shipped faster, there are always some expedited options available. 
Safety
There are several ways to protect your belongings when shipping them from one state to another. Firstly, you should use quality packing supplies and materials and wrap everything well. There are hundreds of packing tips out there on how to make ready your household goods.
The second step is to secure everything well in the equipment. Your belongings aren't unloaded along the way, so if you want to prevent transit damage, use rope or straps to tie it all down. Lastly, your items are protected from issues that could come with combined shipments. Your household goods ship separately on their own, so there are no worries about things like losing pieces or being cross-contaminated.
Shipping options – small shipments
If your shipment is smaller than the usual minimum space requirements (five linear feet in a trailer) create a Household Item listing. When you have an entire home or office relocation, categorize it as a Move. Listing your shipment correctly will help the most suitable carriers to place bids for your shipment.
Cargo insurance
Think about cargo insurance. Try to find a carrier who carries insurance, or obtain your insurance coverage for extra protection. Beforehand, explore how cargo insurance works to protect your shipment. This is very important if you opt for self-move services. 
A detailed listing
Create a detailed listing, again a very important thing if you are organizing a move on your own. Provide the weight and dimensions of the items you want to be shipped. If you can't give precise measurements, we recommend researching approximate measurements on the web.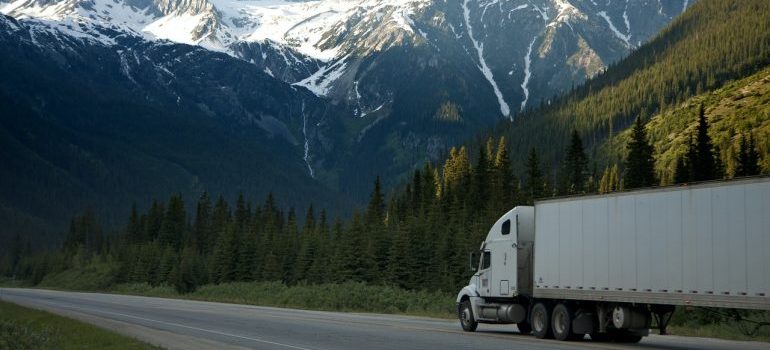 How to prepare shipment?
Disassembling furniture is a must. Keep screws and small parts in a plastic bag taped to the disassembled item. Secure heavy appliances. Protect all corners with bubble wrap, cardboard, and tape. Pay attention to detail, bulky cargo somehow gets damaged easily despite being protected well.
To sum up, shipping is an excellent way to avoid the daunting task of self-moving. Instead of doing all the work, it frees you up to travel with your family or get on a flight. We hope this article will help you to move easily and know what to expect when in need of household logistics in Florida 2021.