Moving is always stressful, no matter if you move to another city, state, or just a couple blocks away. It includes packing but also finding the right moving company. Choosing the right movers is not an easy task. It requires a lot of searching, reading reviews, etc. If you don't have time for packing due to your busy schedule you should consider hiring a reliable moving company. But first, you need to find the one you can trust and that suits your needs and budget. Here are some tips on how to evaluate moving companies in Florida.
Gather information
The first thing you should do when you're looking to hire movers is to research them. Knowing who you are dealing with is very important, especially since you'll be trusting them with your entire home. You can never be sure, find out as much as you possibly can about your movers before you decide to hire them. check out more at least five companies. This will give you a backup plan if your first choice doesn't turn out the way you wanted. 
When you research your movers pay attention to the following things:
Website information – anything you can find on the company's website will be useful information. Go through it to see the quality of your potential movers.
Address – it wouldn't be bad to visit the address in person to make sure that it's valid.
License number – Some fraudulent companies use valid numbers from different movers. So be sure to check that out as well.
Evaluate moving companies in Florida by their services, moving estimate they offer, and reviews, of course
Check the reviews
Do the research on the internet. Check their reviews. Look online for the New Leaf Moving Group Reviews, ask your friends and colleagues, and even ask the movers to provide referrals. Make sure you get as many opinions as you can. Once you have all of them, you'll be able to make an informed decision and choose the right company that suits your needs.
Several movers are operating without licenses and you need to avoid them. Concentrate on finding companies that are fully registered and licensed to operate in your state. These are the companies that have passed certain levels of quality assurance and have remained compliant with relevant authorities.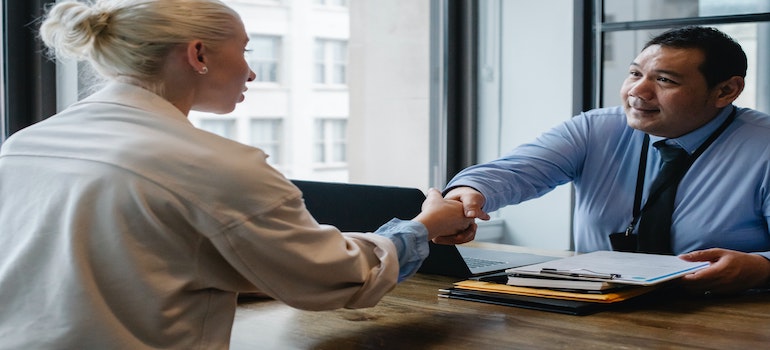 It's a good thing if your moving company has a valid license. But if it has insurance, too. Dealing with a moving company that is not properly insured is risking your properties and cherished belongings during the move. If the moving company you hire is insured, you will suffer almost no loss at all if something goes wrong during the move.
To evaluate moving companies in Florida check their experience
Experience is another thing you need to consider seriously when you want to hire a moving company. It is always better to work with an efficient company with a good reputation. When you need to choose a moving company, you should also check for how long has it been in business. It is recommended to hire a moving company that has been in business for at least 5 years. If your movers are skilled in providing packing services, safe relocation, you will not have to worry about your belongings. Experienced staff will do the job more effectively and the risk of accidents is down to zero.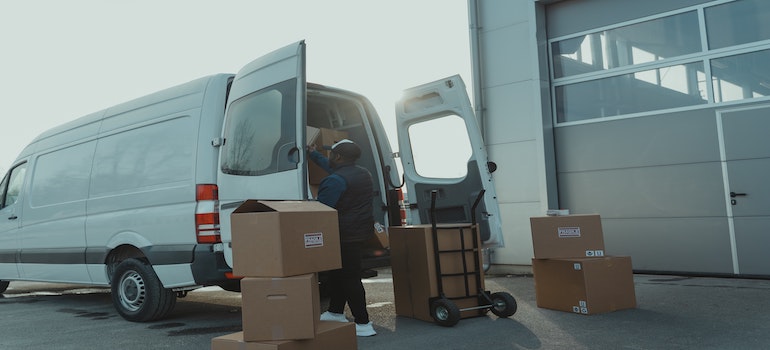 Ask the Right Questions
Talking with the moving companies or their representatives presents the best way to get the most information you need. The way your movers answer you will determine whether they can be trusted or not. Make sure you ask your movers all the right questions. From such general questions as to the number of services, they offer to more sensitive ones like their licensing and insurance status.
The best way to start is to ask them for a binding estimate of your moving costs. This will make sure your movers don't try to change the moving costs halfway through the relocation. If your movers offer a non-binding estimate it means that it basically does not guarantee the final price. It is simply an estimate of how much the move can cost but it doesn't give you the exact price. If you will be needing storage services, you should ask them to give you the rates based on the number of items and the time they will be stored. Make them calculate all the possible expenses you will have to pay if you hire them.
If they try to avoid giving you an estimate or refuse altogether, you'll know that these movers are no good. Another type of question you can ask is about their services. You can never be too careful with those kinds of things so be sure to double-check everything. Check everything in order to find trusted movers. You will save yourself a lot of trouble.
Evaluate moving companies in Florida by the service they provide
The quality of your movers will usually be indicated by the quality of the service they provide. You can evaluate a moving company once you meet with their representative. Pay close attention to how they behave and it will give you a good idea of what you can expect from your movers. Keep in mind that the company chose this person to represent them. Finally, you can trust your gut when evaluating your movers. The feeling can save you from many troubles. However, if you get a bad feeling when talking to your movers, feel free to choose a different company. 
Moving to a new home does not only mean packing your things and moving in. It is much complicated than that. Among other things, you need to properly evaluate moving companies in Florida. This means that you should go through all the details about them, instead of just choosing the first company that comes to mind. In the end, always have a backup plan.