Moving to a new city is a lot of work. You have to take care of a lot of things. From packing and moving everything to your new home. To settle in a new city after the best movers in Florida help you finish your move. One of the tougher things when moving is saying goodbye to your friends. And having to make a new circle of friends in a new city. There are many ways to do that. And one of the more popular ways lately has been using apps. Here are some of the best apps to make new friends with after you finish your move to a new city.
Yubo is one of the best apps to make friends
A lot of apps to make friends have a unique feature that sets them apart from others. And for Yubo that is the fact that you are video chatting with people. You can text too of course, but if you hit it off you can also video chat with people without giving out your number or anything else. This way you can ensure that you are talking to the person that they say they are. And it will help with that first meetup anxiety as you have already seen their face. And that is why it is one of the best ways to make new friends after your local movers have finished the move and you can finally go out and explore the city.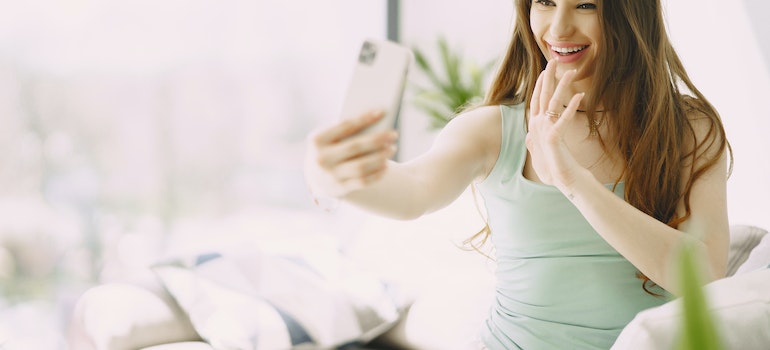 Meetup is a very popular app for active people
The meetup was founded in June 2002 and is one of the oldest apps of its kind. And the fact that it is still to this day one of the most popular ones speaks of its quality. Instead of meeting people one on one, on meetup, you are meeting groups of people with a common interest. In everything from social gatherings to workshops, group activities, and similar things. There is something for everyone. And it's a great way to jumpstart your social life whether you are moving from New York to Miami or somewhere else. With such a huge number of people with all interests, you are bound to find a group where you fit in. And where you can be yourself. And that is what makes Meetup one of the best apps to make friends after moving to a new city.
Bumble BFF is another great app to make friends in a new city
You have surely heard about Bumble. But you probably don't know about the Bumble BFF. The friendship equivalent of the dating app. It also has swiping and matching features and is very popular among young people. So it is great for building new friendships in a new city. You just need to write a bit about yourself, your interests, and things like hobbies. And things you would like to try with new friends. And then you can scroll through potential matches. Unlike on the dating app, here you can message anyone to chat. So make your profile and start scrolling to find some new friends. The chances are you are going to run into other people that are new to the city. Then you can take them to one of the best Miami restaurants for newcomers so that you can get to know them better while enjoying some great food.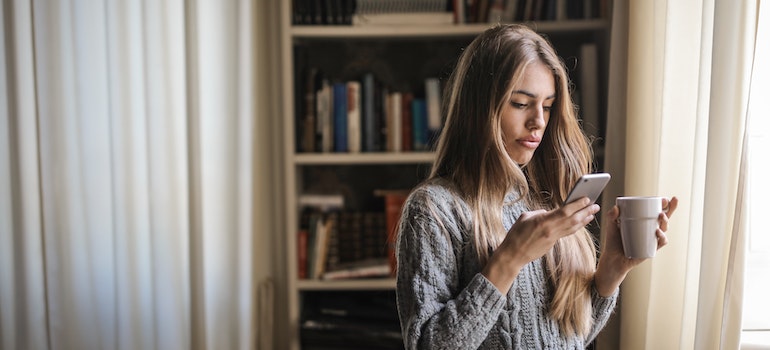 You will like Atleto if you enjoy working out
Atleto is an app with a focus on physical activities and working out. You can find people that are looking for a gym buddy, or to play some sports There are also group fitness activities if you prefer to meet a group of people. In total there are over 40 sports for you to choose from. And with the recent update, you can also create bookings, timeslots, and court reservations, which is a big help for colleges and universities that use the app. So if you have moved to one of the Florida cities with the most sports opportunities you are bound to find a friend or a group of friends with which you can have some fun. Here are just some of the sports available on Atleto:
Golf
Tennis
Basketball
Cycling
Running
Hey! VINA is one of the best apps for women to make friends
This app is founded by women and for women. Hey! VINA is focused on women's empowerment and friendships. It is as you assumed by now an only female app. It brings together women based on interests and lifestyles. There are also quizzes, articles, and many more exciting things. If you are looking for your best friend in a new city, then this is a great option for you. And  you are more curious about the whole concept and idea, you can read the statement of its creator and CEO. It is one of many unique apps and when it comes to this type of app, it is one of the best. It offers a very safe space to express yourself and find women with the same views and interests. And that's why it's one of the best apps to make friends, and it's well worth checking out.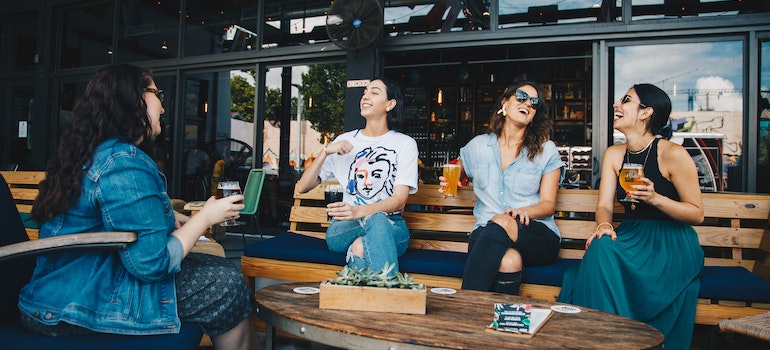 Wink
Wink welcomes all genders and ages. You can swipe left and right on potential friends, just like on all the other apps. The nice feature here is that it only shows you people that have things in common with you. So whatever your interests might be, just fill them in and the chances are good that you are going to find a lot of people with the same interests. Then it's all a matter of messaging them and getting the ball rolling. As you can see when it comes to the best apps to make friends there is a lot of them. So you can pick one or two that suit your interests the most and easily find new friends.