After a successful relocation. With the help of a professional moving company like Best Movers Florida that matched you with the best local movers in Florida. You can officially say that you are now a resident of Miami, Florida. Therefore, it is time to start settling in. There is no doubt that visiting famous landmarks and well-known locations is the first thing on your agenda after the move. Afterward, it is time to visit places that provide entertainment. In your old town, you must have had a favorite restaurant. Therefore, it is time for your to find your favorite in Miami. When you find your new favorite restaurant – you can have a fun night out with your friends and family over a nice meal. When you experience this you will feel more at home. Let us dive in and find out what are the best Miami restaurants for newcomers.
What makes a good restaurant?
Even though people have different tastes and opinions about what makes a good restaurant. There are some traits of a good restaurant that everyone can agree on. When you think about it, it is not so much about traits as much as qualities that every restaurant should have. You can ask your Miami movers what they are if you are not sure. Furthermore, it goes without saying that they consist of delicious food and satisfying ambient. However, keep in mind that qualities can mean different things to different people. Thus, before you think about finding the best restaurant in Mimi for newcomers. You should think about your opinion on what makes a good restaurant for you. For example, when people think about restaurants and their qualities they usually think about the following things:
Food quality
Overall experience
Restaurant's hygiene
Special features
Ambient
Cost
Ask yourself the following questions
Therefore, when you look at the list above. Make sure that you have strong opinions about them. This will help you find your new favorite restoration in Miami, Florida. For example, you can ask yourself, respective of the list, the following questions:
Is the food quality important for me?
What do I hope the overall experience to be?
Is the cleanliness of the restaurant important for you?
Do you enjoy eating at restaurants with special features (unique style/uncommon food)?
Do you prefer a family, high-end ambient, or unique ambient of a restaurant?
And finally, does the food price play a significant role for you?
Rest assured that Miami has an abundance of restaurants. Thus you will find many places that meet your needs. After you have hired the best residential movers in Miami to help you relocate. Furthermore, let us find out what are the best Miami restaurants for newcomers.
Korean steakhouse from New York City called Cote Miami
Cote Miami belongs to the Michelin-starred restaurants. It is a Korean steakhouse that came to Miami from New York City. Alongside its high-end menu, Cote also introduced a new level of dining to Miami. It is sophisticated but approachable. Servers will cook your dry-aged beef for you on www.senpaisquad.net smokeless charcoal grills that are installed on the tables. After the Best Movers Florida has matched you with local movers in Miami. And after you settle in, you must have dinner in this restaurant to celebrate your relocation. Who knows, maybe it will end up being your favorite restaurant.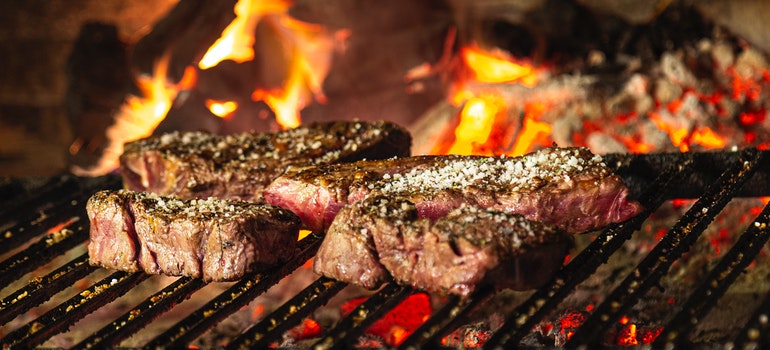 Moreover, there is absolutely no chance that you will return home smelling like you were on the 'cue yourself.  There is a special offer and for a reasonable $64 per person, the Butcher's Feast tasting experience is a terrific way to try some of the restaurant's best dishes. It will give you plenty of leeway in your budget to enjoy one of the fantastic craft cocktails, like the Esteban, a mezcal negroni that is incredibly smooth. If this sparks interest in you – you can find this 5-star restaurant in Miami Design District. The exact address is 3900 NE 2nd Ave.
The famous Joe's Stone Crab restaurant
Joe's Stone Crab is one of the most famous restaurants in South Florida. You have to visit it because it is like a landmark. The restaurant turned 109 years in 2022. Its long history speaks for itself. Thus, not visiting this restaurant is the same as not visiting Ocean Drive. Moreover, there is no doubt that Joe's offers Miami's greatest stone crabs. Additionally, the restaurant also provides other dishes like Joe's salad, Lyonnaise potatoes, coleslaw, and spinach with garlic cream. Try the absurdly cheap fried chicken or the liver and onions if you don't like shellfish. Since Joe's does not accept reservations, be ready to endure an excruciatingly long wait before receiving a table. You can find this famous restaurant at 11 Washington Ave, Miami Beach.
Hometown BBQ
Hometown BBQ is a restaurant outpost in New York. It has a large and spacious dining area, a giant smoker, and racks of ribs that are the size of a dinosaur! The Allapattah restaurant serves both traditional barbecue dishes like brisket and coleslaw. As well as more novel options like pastrami bacon and a vegetable yuca bowl. To accompany all those smoked meats, Hometown serves hand-crafted cocktails and small-batch wines. Moreover, after you moved your home and business with the help of the best commercial movers in Miami. You can go and splurge in this delicious restaurant. It is located in Miami Produce Center with the exact address – 200 NW 22nd St #100, Miami, FL 33142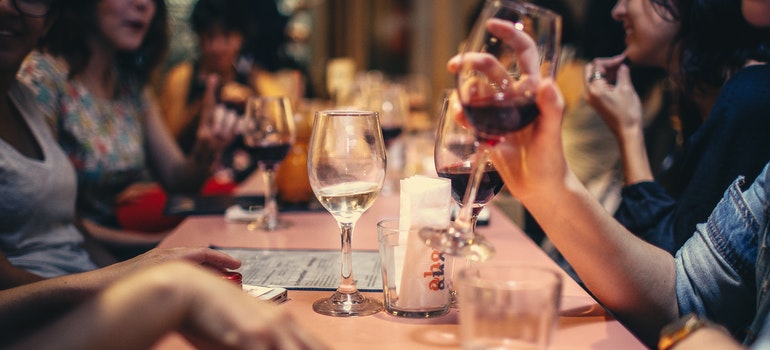 These are only some of the best Miami restaurants for newcomers
Keep in mind that these are only a few of the Best Miami restaurants for newcomers. If they are not interesting enough for you to try. You can always ask your Best Movers Florida to recommend you something based on your personal preference. Good luck with exploring the abundance of restaurants the Miami dining scene has to offer!