Every relocation has its reason. And, for every relocation, you have to prepare. The same is with your plan of moving to Hallandale Beach FL. Basically, the preparation has two aspects. One is the preparation of your household for the move. This part includes packaging. And, it includes finding the Best Movers in Florida. Another aspect is to learn about your new city. And to know what are the advantages and disadvantages of living there. So, to help you, we will here present both aspects. And we hope that will help you to properly prepare for moving to your new home.
Moving to Hallandale Beach FL
Like most Florida cities, Hallandale Beach had a subtropical climate. This means, moving there, you have to expect hot and humid summers. This is a reason why most Florida houses have air conditioning. On the other hand, it has mild winters. So, most of the time, you will be able to go outside and enjoy the walk. Or some outside entertainment. And, you won't miss them in Hallandale Beach.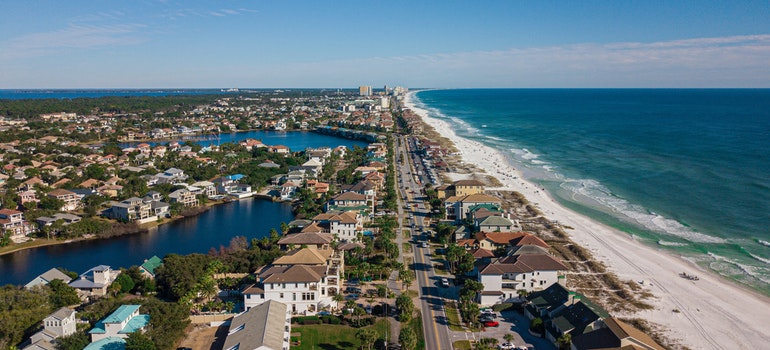 The city has about 39,900 residents. In Hallandale Beach, the median household price is $238,600, which is lower than the national average. The median household income is $33,838. Also, the overall living costs are just a bit higher than the national average, which makes  Hallandale Beach a good place for living. And, you may also like to know that 52.82% of residents own their homes. 
Many consider Hallandale Beach an excellent place to live in
So, besides wonderful beaches and numerous entertainment possibilities, Hallandale Beach can offer much more to its residents. It is one of the safest cities in the area. It also has some of the top-rated public and private schools. And the job market is good, especially for those working in hospitality and industry. Besides, like anywhere else in Florida, you will not be charged the income tax. Also, Hallandale Beach is attracting many retirees, who love the relaxed and laid-back lifestyle of the city. And, to come to this paradise, you just have to give a call to the best movers in Hallandale Beach.
Easy way to prepare for moving to Hallandale Beach FL?
The first step for a good relocation is drafting a moving plan. First of all, a good moving plan will precisely define three moving stages:
preparation
packing
moving day
This will enable you to have an overview of every stage of the relocation. Also, it will serve as a reminder. Turning it into a checklist, you will make sure that all tasks are completed. This is even more important when you are moving long-distance. You will not have the luxury of easily going back to correct what was overlooked.
Preparation stage
During this part of the moving process, you will:
decide on your moving date
make checks and find a reliable moving company
declutter and get rid of surplus things
make an inventory of the items that you will move to Hallandale Beach
purchase the moving supplies
draft a moving budget to define how much money you will need for relocation
complete admin tasks (address change, transfer of utilities, etc.)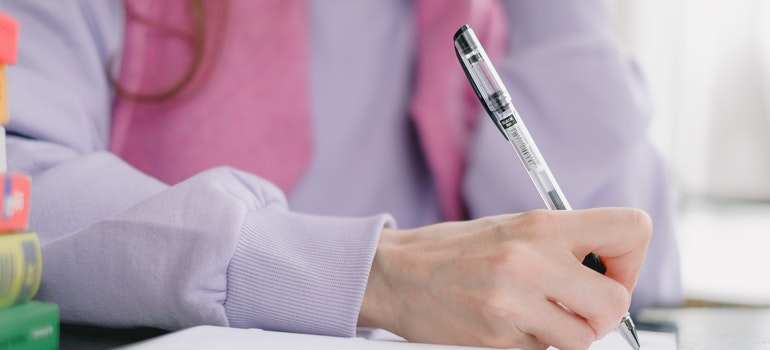 Moving date
Once you know your moving date, you will know a timeframe in which you have to complete packing. So, in case you don't have a lot of time, you will look for help. You can ask friends and family to www.overnightglasses.com help you. Or, you can hire professional help.
Hiring a reliable moving company
Before entrusting your belonging to moving companies, you must check them. Unfortunately, there are many cons in the moving industry. They can either blackmail you. Or, they can simply disappear once they take over your belongings. Luckily, there are still many reliable companies like residential movers in Hallandale Beach.
Decluttering
Over time, people collect many things. However,  they don't use many of them. Also, you will have some furniture pieces that will not match your new home. So, you should donate, sell, or throw them away. That will make your moving load lighter. And the moving price will be lower as well. Besides, you will need fewer moving supplies. So, decluttering can bring you considerable savings. 
Moving budget
Our strong recommendation is to draft one. It will give you an overview of the moving expenditures. And, you will know exactly how much money you need to complete the move.
 Administrative tasks
First, you will have to apply for the address change. Also, you will have to inform state bodies about your move. For example, you will need to inform your bank, the IRS, voting center, postal office, etc. Besides, you will need to transfer your medical records. And the school records, in case you are moving with kids. As you can see, these tasks can take a lot of time.
Besides, you will have to check your utility bills. Make sure they are all paid. After that, cancel the utilities for the old home. And, give a call to providers in Hallandale Beach.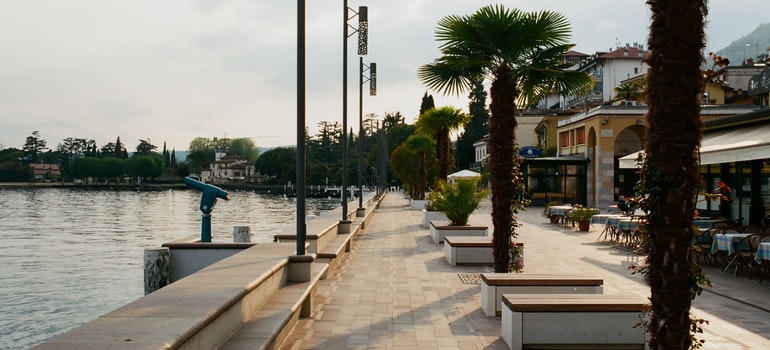 Packing
When it comes to packing, it is good to define if you are doing it yourself. Or you are hiring packing professionals. In the case of DIY packing, the help of friends and family is very welcome. However, in that case, you will have to define who is packing which room. Also, show your helpers how to properly pack various items. And, how to label the moving boxes. Besides, take care of the packing progress. This part of the relocation you will have to complete before the arrival of long-distance movers in Hallandale Beach. Also, don't forget to pack the essentials bag.
Moving day
According to the time set with your mover, get breakfast and put your essentials bag and important documents into your car. Also, put some food and drinks for refreshment. In case of long-distance relocation, you will have to make several stops. Check where are the most convenient restaurants where you can eat. Also, in case you will need the overnight stay, book the motel rooms timely. And, it is good to discuss this point with your movers. Covering the area, they will know the right places. So, follow their advice.
Finally at your new home
If you have carefully followed our advice for moving to Hallandale Beach FL, we are sure that your move was a success. And that it was much easier than your expected. Well, now is the time to settle in your new home. And, after you make it a nice and comfortable place for living, you will have a lot of time to go around. Exploring your new city, you will, for sure, discover many nice places. And to help you find your way in a new environment, here is the official website of Hallandale Beach. We hope it will help you to learn more about your new hometown.