You made a great choice when you decided to move to Florida. Florida is really a state that can offer you everything you need. It doesn't matter what your reasons for relocation are. You may be moving with your family because you want a safer environment and better education for your children. Or, you want to pursue a career and you know that Florida gives you a lot of opportunities. Maybe you just want to start a college or go to university. Whatever the reasons, the best movers Florida has to offer will be there to help you. However, you probably don't want to live in the most expensive place in Florida. This is especially the case if you are a student or if you are moving alone. Don't worry. We have a solution. Read on to find out what are the best, but the most affordable cities in Florida.
Affordable places in Florida
You might think that finding a great city for living in Florida, but that is at the same time cheap is impossible. There are so many things you have to pay attention to. You have to think about your personal preferences and what would you like your new home city to have. Also, you have to take into consideration a lot of other factors. For example, if you are moving with your kids, you have to think about safety. In addition to that, you need to find a good school, which is also near your home. Of course that all this can make you feel a bit hopeless. However, you shouldn't be worried. If you keep reading, you will see that affordable cities for families exist.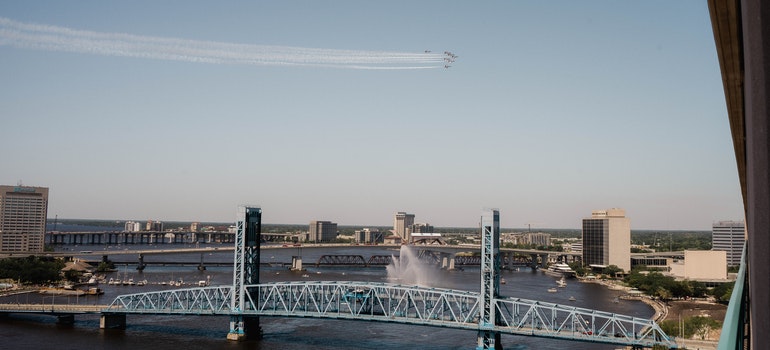 If you have just finished college, or you are about to start your studies, you may feel even more helpless. You are probably looking for a place that offers good job opportunities. At the same time, you want a home somewhere where you can be sure that you will receive a good education. And you want all this while actually being able to afford living there. So, make a Florida moving checklist soon. Lucky for you, we have a list of the most affordable cities in Florida:
Jacksonville,
Saint Petersburg,
Palm Bay,
Palm Harbor
Orlando
Seminole
Tallahassee
Living in Jacksonville
The most affordable city in Florida is Jacksonville. It is one of the largest, but at the same time, it has the most residents. First of all, the cost of living in Jacksonville is 7% lower than the national average. That says something, right. Well, there is one thing that is not really affordable in this city, and that is investing in a property. If you want to buy a house there, you will have to pay almost as much as in any other place in Florida. But, there is a piece of good news also. If you want to rent a house, you will be able to afford it easily, even if you have an average salary. If you want to rent a house, you need 12, 748$. Also, the unemployment rate is below Florida's average, so you have a good chance of finding a job.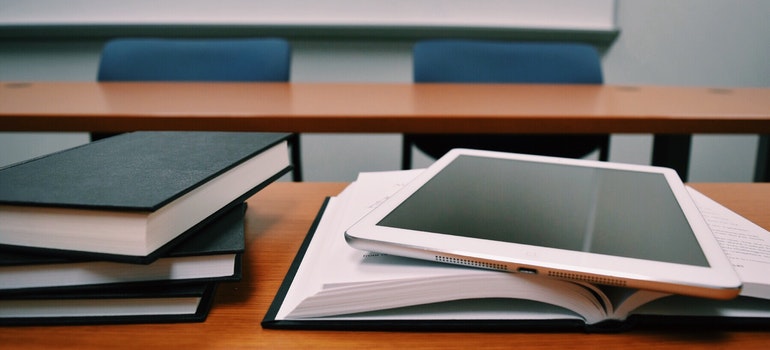 When it comes to education in Jacksonville, it is on the highest level. First of all, there is The University of North Florida, which is one of the best universities in the state. In addition to that, there are almost 800 hundred public and private schools. So it is time for you to contact some of the best movers in Jacksonville because apart from being affordable for living, the availability of schools makes this city one of the best in Florida. Pack your bags and start looking forward to the new beginning.
Saint Petersburg is one of the most affordable cities in Florida
Saint Petersburg is near the Tampa Bay. So, this city is not only affordable but its proximity to Tampa makes it desirable also. Some of the best movers in St. Petersburg are always at your disposal and ready to help you with your relocation. Similar to Jacksonville, the cost of living in St. Petersburg is below the national average. In this case, it is 1% lower. However, the possibility to buy a house is also lower. The houses here are even more expensive than in Jacksonville. The unemployment rate is also lower than the national average. As opposed to that, the poverty rate is, unfortunately, higher.
There are a lot of things you can do in this lovely city. If you're interested in taking in some water views, the St. Petersburg Pier is a fantastic location to go. This place is a terrific spot for a family to spend the day because there are activities and lots of eateries there. Also, The Salvador Dali Museum is a fantastic destination all year round. There are several interesting works by this eccentric surrealist available for public viewing. If you want to enjoy sunny days, the greatest and the nearest beach is in Clearwater. This beach is excellent for anyone searching for some sun since it has stunning sunsets and pure water, as the name implies.
Life in Palm Bay
When it comes to Palm Bay, you will be happy to hear that buying a house here is possible, you don't have to just be satisfied with renting. The cost of living is 11 % lower than in the U. S. What is interesting is the fact that there are many theme parks in Palm Bay, so you will never be bored. Even though there aren't as many schools as in Jacksonville, the school system is on a good level.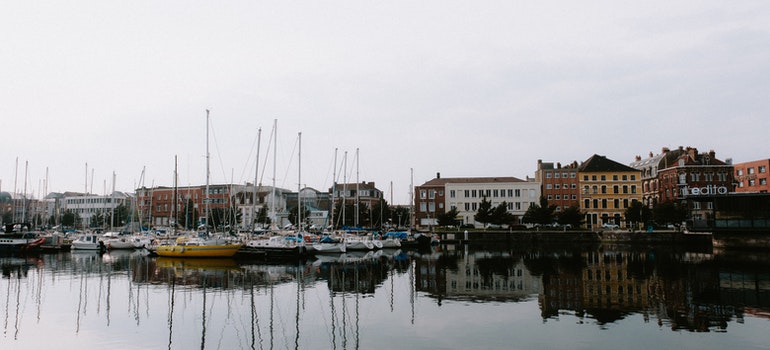 Living in Palm Bay is fantastic. In terms of education, crime, cost of living, and diversity, Palm Bay does well. Palm Bay is a terrific place to call home since it actually has something to offer everyone. In addition to that, moving companies in Palm Bay are great and always ready to organize your relocation. The criteria for a wonderful city to live in are ultimately arbitrary. While some individuals might choose a bigger city with more possibilities, others could prefer a smaller city with a close-knit community. What matters is that a city fulfills the needs and desires of its citizens. A city might be a terrific location to live if it offers all a person needs.
Palm Harbor is a good place to live
Palm Harbor is a great place to live because the unemployment rate is very low here. It is true that buying a house in Palm Harbor is not very easy, and living costs aren't the cheapest, but they are below the national average. Nevertheless, the main reason why Palm Harbor is one of the most affordable cities in Florida is its extremely low unemployment rate. You'll like that Palm Harbor has a lower than average unemployment rate if you're still earning a livelihood while there and aren't seeking a retirement community. With so many opportunities available, you'll be less likely to need to go into your funds and may even be able to locate employment prior to moving.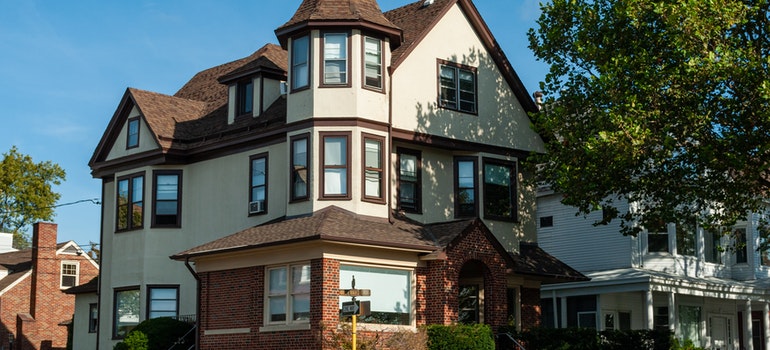 Also, It's helpful to know that Palm Harbor offers a welcoming community, parks, and other recreational opportunities for your kids if you're moving there with children. However, Palm Harbor, Florida, stands out as one of the best places to live with children because of its top-notch educational system. In general, Palm Harbor's schools do better than the state average. So, contacting some of the best movers in Palm Harbor should be your priority. This is a great place to live, and it is affordable.
Living in Orlando feels like a dream come true
Finding Orlando on the list of the most affordable places in Florida may come as a surprise to you. But, if you keep reading, you'll see what we have taken into consideration. Then you'll understand that it is not impossible and that moving to Orlando in fact is one of the most natural decisions. It is one of the most convenient places in Florida to live.
Orlando has a cost of living index of 96%, which is 3% lower than the state average in Florida and 4% lower than the national average. In comparison to New York, Orlando has a cost of living index that is 23.09 percent lower. The cost of living in the city is ranked 146th out of 517 cities worldwide. A four-person family's monthly expenses are predicted to be $3,100.65 with rent subtracted, compared to $870.04 for a single person. Orlando's cost of living may hardly be described as "cheap," but given these numbers and the average earnings, it is undoubtedly an inexpensive city to live in.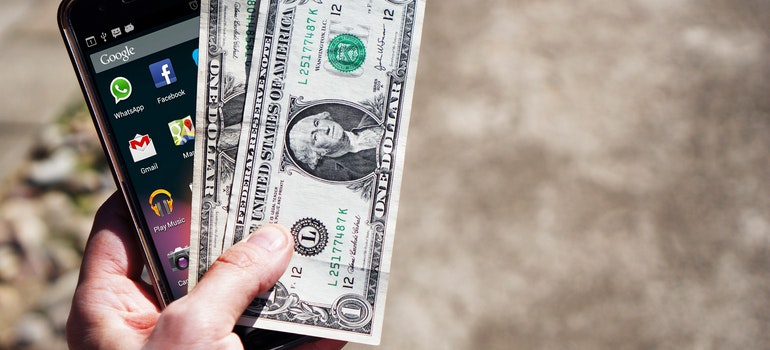 Orlando's tourist sector is developing, and there is a constant need for high-quality vacation rentals. In addition to that, an increasing number of retirees are choosing Orlando as their retirement destination, which has raised the need for long-term housing. Orlando is one of the most environmentally friendly cities in the country and is just stunning. It's a fantastic city with everything to offer. Evidently, it's a fantastic city to live in as well as a wonderful spot to come for a holiday. So, call some of the best movers in Orlando and they will help you relocate. Even if you don't decide to live there, having a rental property is a great idea.
Seminole is also one of the most affordable cities in Florida
The cost of living is a key factor to take into account when deciding where to relocate. Seminole has a lower cost of living than the majority of the state's cities and the average for the whole country. On a state and federal level, certain places may have greater expenses than others, but on average, housing, utilities, groceries, transportation, health care, and other products and services are less expensive. In addition to that, Seminole has lower crime rates than comparable suburban communities. Almost half of the population considers safety and crime every day. There is a good chance that you shouldn't worry as much if Seminole is where you now reside or where you are thinking about relocating.
Another reason to employ some of the most reliable movers in Seminole is the educational system. When compared to other cities, the region's education system is generally strong and does well both nationally and in the state. These ranking methods take into account things like enrollment numbers, teacher-to-student ratios, public school graduation rates, and student and parent evaluations. These numbers and results represent the weighted average among the local schools.
Why is living in Tallahassee affordable
Tallahassee's cost of living is one of the lowest when compared to other Florida cities. It is even 1% less than the national average. Housing in Tallahassee is also cost-effective for all sorts of households, with a fair median home price of $182,200 and a typical monthly rent of $931. So, prepare your bags and ask the best movers in Tallahassee to help you, because living there is affordable. Your money will go a lot farther in Tallahassee thanks to these inexpensive housing alternatives, especially because Florida doesn't have a state income tax.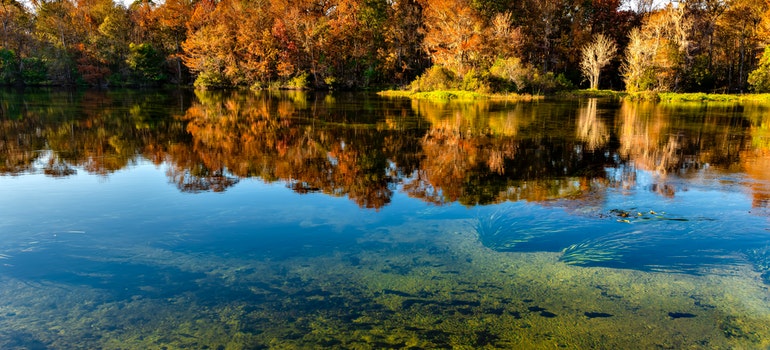 A significant center for scientific research and higher education is located in Tallahassee. Additionally, it's among the top areas to settle down and start a family. It is big enough to have all the attractions of a big city but small enough to offer visitors from bigger places a welcome change of pace. There is Florida A&M University, which is one of the best universities in the state, so Tallahassee is also an educational center.
Florida's most affordable cities are a great choice for living
As you can see, living in Florida doesn't have to be expensive. We have shown you what are some of the most affordable cities in Florida. All you have to do is choose one, based on your lifestyle and your personal preferences. Once you've done that, some of the most reliable movers will be there to help you with your relocation. It is as easy as that.