When you finally move and unpack all your belongings, you should decide what to do with the moving boxes. And now, you must be wondering what to do with all the remaining cardboard boxes. Although the harder part of the relocation is over, you must ask yourself how to properly dispose of moving boxes in Coral Springs. There will be a lot of used boxes for sure because movers use up to 60 moving boxes on average per relocation. Maybe you didn't think about getting rid of moving boxes before and now you don't know what to do. You don't have to worry, because we at Best Movers Florida have some advice about discarding cardboard boxes after moving to Coral Springs. There are a lot of options to choose from and to help you, we have listed them for you in this article.
Reusing boxes as a way to dispose of moving boxes in Coral Springs
You don't have to throw your boxes away after your relocation. Cardboard boxes are very handy and practical because you can use them in your household in a variety of ways. We have listed some of the ways to reuse and dispose of moving boxes below. You'll need them someday for sure, so don't throw away your boxes just yet.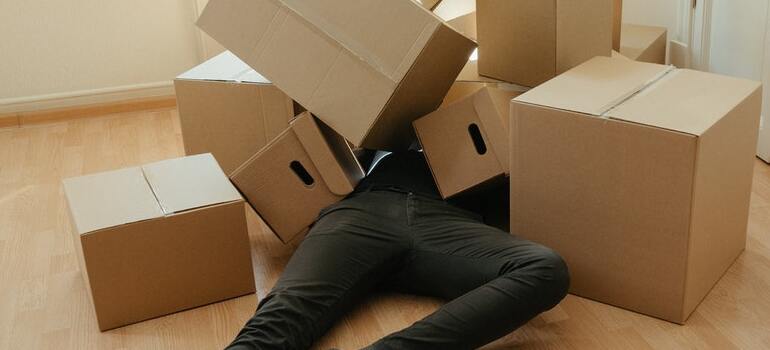 Ideas and crafts you can do with your cardboard boxes
You may need boxes for your storage unit to store items you don't need every day. You can also use them to pack your children's old clothes, toys, and books. Then you can paint them, add some glitter or bows, make them pretty and save your memories in your boxes. Another good idea is to make a drawer organizer of cardboard boxes. Use the boxes from your movers' packing services Florida creatively!
It's good to have some boxes if you're painting your walls. They are great for covering your floors because cardboard is thick and doesn't tear so easily.
Cardboard boxes are ideal for playing with kids! Boxes can be used for making all sorts of fun stuff. You can make a castle, a car, or even a robot costume. Children can paint them, or cut them, and so much more. They'll have a great time playing with boxes for sure!
One more way to use your damaged cardboard boxes after the move is to make compost of them. Make sure you remove all stickers, tape and labels first, and then shred or cut the cardboard into small pieces. After that, just soak it in water to decompose faster, and let time do the rest of the work.
If you have a pet, you can use a box as a temporary bed. Dogs and cats like lounging in boxes of all sizes, as long as you put some towels or blankets inside.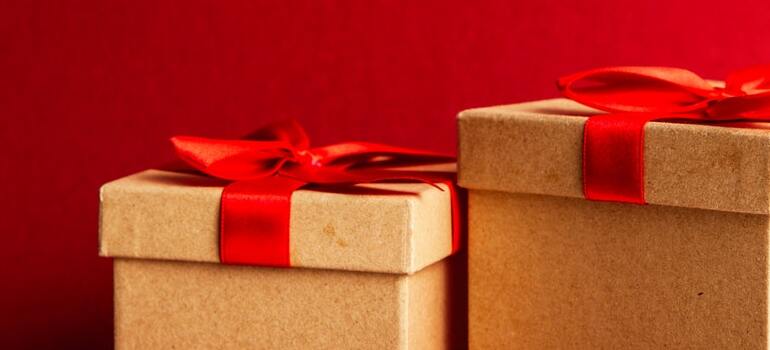 Return unused boxes to movers
Maybe you don't know what to do with the remaining moving boxes after your relocation, and if that is the case, just try to return boxes to your moving company. In case you hired long-distance movers in Coral Springs, you can always call them after unpacking and ask if they are willing to buy back unused boxes. That way, you can get some of your money back. If not, just suggest returning the boxes for free.
Sell the boxes you don't need anymore
If you are lucky enough and good at selling things, maybe you'll manage to sell your boxes after moving. This is a good way to get rid of the remaining boxes. If you're successful, you can get some of your money back. You can even try to sell boxes online. There are many websites for selling second-hand things. People move a lot, and there is always a demand for moving boxes. This way, you can sell both used and unused boxes. You can also organize a garage sale and offer the boxes among the other things you don't need anymore.
Recycling as a way to dispose of moving boxes in Coral Springs
If you are wondering what's the best way to get rid of all your leftover cardboard boxes in Coral Springs, you can try recycling moving boxes. There are several recycling centers in the Coral Springs area, therefore it will be easy to dispose of your remaining boxes this way. Try Recyclops, and see for yourself what these recycling wizards can do. By doing this, not only will you do something good for the environment, but you will also declutter your new home.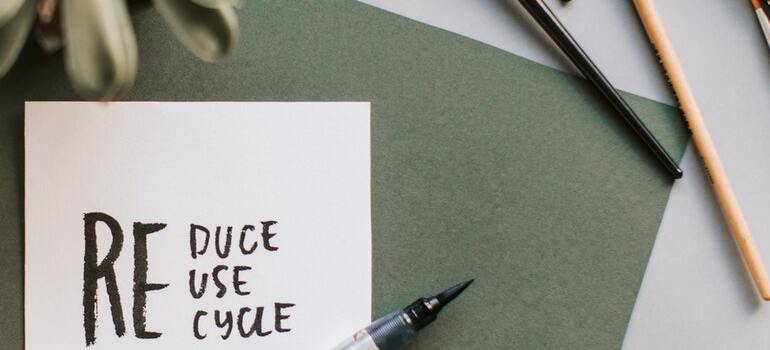 Donate your moving boxes
Another way to get rid of your leftover boxes in Coral Springs is to donate your moving boxes. Just give them to someone who needs them. Try offering them to your new neighbors and friends. Everyone needs card boxes for something. Or you can contact local charity organizations and give away the rest of your moving boxes. Another way to get rid of them is to pile them in your front yard. Just add a "free" sign and wait for someone to take them.
Last words about how to dispose of moving boxes in Coral Springs
After reading this article, you now know that there are many different ways to properly dispose of moving boxes in Coral Springs. It is up to you to decide what to do with them, depending on their condition and your needs. Whether they are brand new, slightly damaged, or completely ruined, they will find a purpose. If you hire trusted residential movers in Coral Springs, they can also help you with the remaining boxes and with your future relocations. What are you waiting for? Start looking for your next movers, give them a call, get a free moving estimate, and start planning! We hope your relocation will be a pleasant experience.