Do you plan to live in Miami? Then, the in-depth guide for moving from Port St. Lucie to Miami covers everything you need to know to make the transition smoother. It will cover the cost of living, job opportunities, and real estate prices, to explore family-friendly activities and good neighborhoods. Learn about the steps involved in moving and tips for preparing for the move, including finding moving services. Port St. Lucie is a family-friendly city known for its natural beauty and golf courses. Miami is a major city with a diverse culture, vibrant nightlife, and beautiful beaches, and is a popular tourist destination. Whether you're considering a move with the Best Movers Florida for work, family, or a change of scenery, this guide provides helpful insights to help you make an informed decision.
Port St. Lucie vs Miami: Which one is more expensive?
The cost of living in Miami is higher than in Port St. Lucie, with housing, transportation, and healthcare being the biggest expenses. Factors that contribute to the cost of living in Miami include a higher demand for housing, a larger population, and a higher sales tax rate. Port St. Lucie has a lower cost of living due to a lower population and a lower demand for housing. For this reason, when working with movers in Port St Lucie, prepare a budget. To budget and save money in Miami, consider living in a more affordable neighborhood, using public transportation, and taking advantage of free or low-cost activities, such as parks and beaches.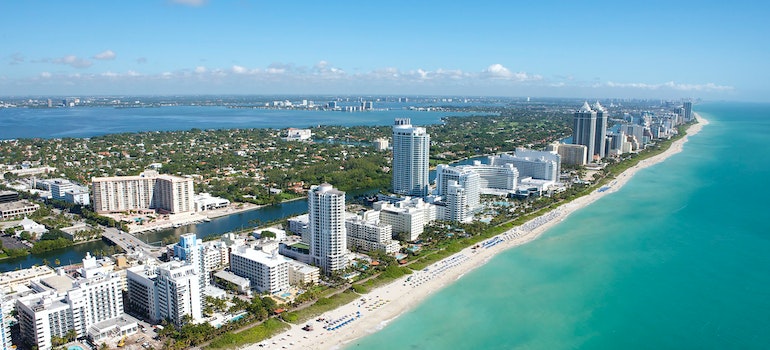 Job opportunities that await you upon relocating to "Magic City"
Port St. Lucie and Miami differ in terms of their job markets. Miami is a larger city with a more diverse economy, while Port St. Lucie has a more limited job market. In addition, Miami has several thriving industries, including tourism, healthcare, finance, and international trade. This diversity provides more job opportunities for individuals with a range of skills and experience levels. Port St. Lucie, on the other hand, is known for its healthcare and retail industries but may have fewer job opportunities overall. Job seekers in Miami can use resources such as online job boards, local newspapers, staffing agencies, networking events, and company websites to find job opportunities. Try to find a job before hiring long distance movers in Port St Lucie since Miami is more expensive.
Real estate comparison when moving from Port St. Lucie to Miami
Miami has a more expensive real estate market than Port St. Lucie. The median home value in Miami is around $420,000. On the other hand, Port St. Lucie is around $260,000. Miami offers a variety of property types, including single-family homes, condos, townhouses, apartments, and waterfront properties. Since it is expensive to live in Maimi, after Miami movers deliver your items, save money. Tips for finding affordable housing in Miami include researching affordable neighborhoods, using online resources, considering roommates, looking for move-in incentives, and being flexible with property requirements.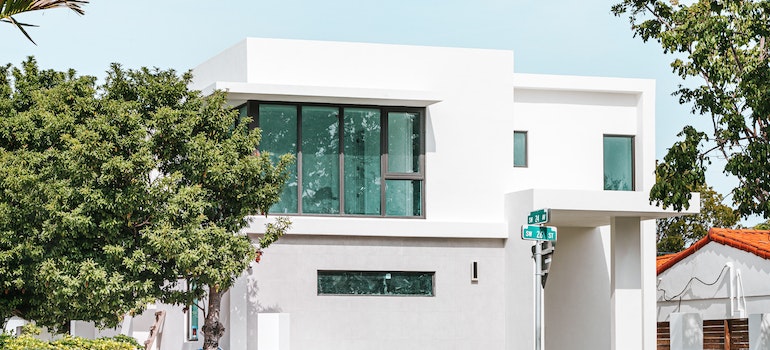 Which neighborhood to choose?
Miami has many popular neighborhoods, so it can be hard to choose only one. For this reason, here are some popular choices.
South Beach: Known for its iconic Art Deco architecture, beaches, nightlife, and high-end shopping.
Brickell: Miami's financial district, with luxury high-rise apartments and condos, restaurants, and bars.
Coconut Grove: A bohemian neighborhood with a mix of historic homes, art galleries, and restaurants.
Little Havana: A vibrant neighborhood with a strong Cuban influence, featuring colorful murals, street art, and authentic Cuban food.
Wynwood: A hip neighborhood known for its street art, galleries, and trendy restaurants.
In addition, Port St. Lucie is generally considered a safe city while this varies in Miami depending on the neighborhood. Therefore, when choosing a neighborhood in Miami, consider safety, amenities, transportation, cost of living, and lifestyle.
Family-friendly activities in Miami
Port St. Lucie is known for its family-friendly atmosphere, with many parks, beaches, and outdoor recreational opportunities. However, Miami also offers a range of family-friendly activities. Go to the Miami Children's Museum and the Frost Science Museum, explore parks and beaches, and attend cultural events, such as the Coconut Grove Arts Festival and the Miami International Film Festival. In addition, Miami is home to a variety of public, private, and charter schools. Some of the top public schools in Miami include Coral Reef Senior High School, Design and Architecture Senior High School, and International Studies Preparatory Academy. Miami also has several top-ranked universities, including the University of Miami and Florida International University. Raising a family in Miami can be challenging, but get involved in the community. Join local parent groups, attend community events, and volunteer at schools to meet other families and get involved in the community.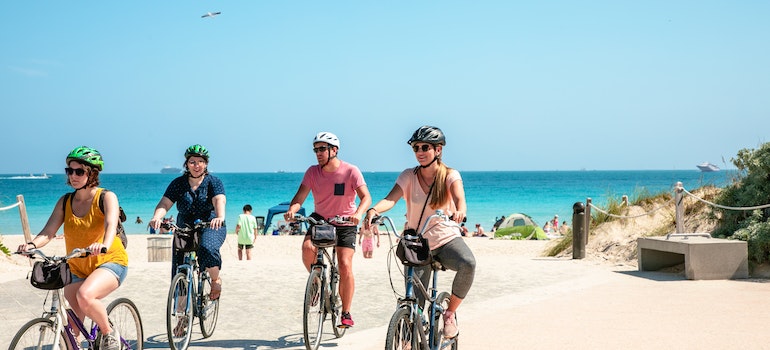 The process of moving from Port St. Lucie to Miami
When moving from Port St. Lucie to Miami, first research neighborhoods and housing options. Then, hire a moving company or rent a truck, pack and label belongings, disconnect and transfer utilities, and update addresses with important organizations. Don't forget to enroll children in new schools, and transfer medical records to new healthcare providers. When preparing for a move, plan ahead, declutter, label boxes, pack essentials separately, and communicate with the moving company. Lastly, resources for finding moving services include online reviews, referrals, moving associations, moving apps, and local listings.
Should you move to Miami?
To summarize, there are significant differences between the two cities. Moving from Port St. Lucie to Miami offer different cost of living, job markets, real estate prices, and family-friendly activities. When deciding to move, important factors to consider include job opportunities, affordability, quality of schools, access to healthcare, and proximity to family and friends. To make the move to Miami a success, it is important to plan ahead. Research neighborhoods, find a reliable moving company, and be open to embracing the new culture and lifestyle. It is never easy to make such a big decision and follow through. However, with good preparation, you can enjoy your life in Miami even more than in Port St. Lucie.