Orlando, located in central Florida, is a vibrant and dynamic city known for its sunny weather, theme parks, and diverse culture. Its warm climate, world-class attractions, and low cost of living make it an attractive destination for many people who are looking to settle down. Orlando has become a popular choice for retirees, young families, and professionals alike. Whether you're looking for a laid-back lifestyle or exciting entertainment options, Orlando has something for everyone. In this text, we will explore the reasons why people choose settling down in Orlando, provide an overview of the city, and offer some tips on how to make the moving process easier with the help of Orlando moving companies and their reliable movers.
Orlando provides great entertainment options!
Orlando is known for its theme parks and world-class entertainment options. The top attractions in Orlando include Walt Disney World Resort, Universal Orlando Resort, SeaWorld Orlando, and the Kennedy Space Center Visitor Complex. These attractions offer a range of activities, from thrilling roller coasters to interactive exhibits that showcase space exploration. However, Orlando offers more than just theme parks. Visitors can experience the local culture by attending events such as the Orlando International Fringe Theatre Festival or the Florida Film Festival. There are also numerous outdoor activities, including kayaking in Wekiwa Springs State Park or taking a hot air balloon ride over the city. For those looking to relocate to Orlando, working with local movers in Orlando can provide helpful insights into the city's unique culture and entertainment options.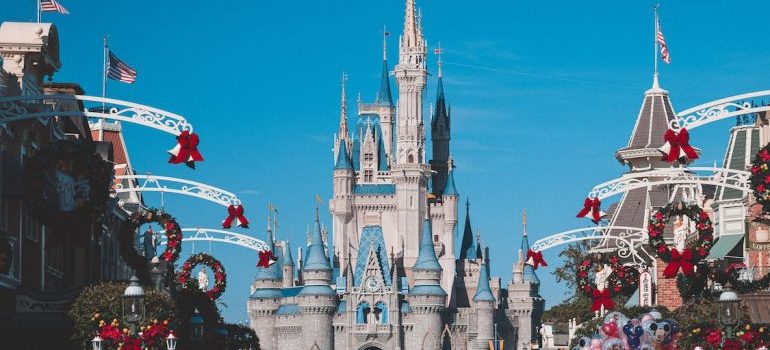 Settling down in Orlando means being part of a thriving job market
Orlando is a vibrant city that offers diverse job opportunities to its residents. The city is home to several key industries such as hospitality, tourism, healthcare, education, and technology, which are major contributors to the job market. Some of the major employers in the area include Walt Disney World Resort, Universal Orlando Resort, Advent Health, and Lockheed Martin. These companies provide ample job opportunities for those seeking employment in Orlando.
Furthermore, the city also has a thriving startup culture, which offers unique opportunities for those looking for entrepreneurial ventures. To find employment in Orlando, job seekers can search online job boards, attend career fairs, network with professionals in their industry, and work with local staffing agencies. Additionally, long distance movers in Orlando may also find job opportunities in the moving and logistics industry. Overall, the job market in Orlando is competitive and diverse, offering a range of opportunities for those seeking employment.
Your family will love Orlando's lifestyle!
Orlando is a great place to raise a family, thanks to its family-friendly lifestyle and abundance of opportunities for children of all ages. The city boasts a number of top-rated schools and education options, including public, private, and charter schools, as well as renowned colleges and universities. When it comes to recreation, Orlando offers a plethora of options for families, including world-class theme parks like Walt Disney World, Universal Studios, and SeaWorld. Additionally, the city has many beautiful parks and outdoor spaces, as well as museums, theaters, and cultural events. Families who are relocating to Orlando can make use of commercial moving companies Orlando to make their move hassle-free and enjoyable.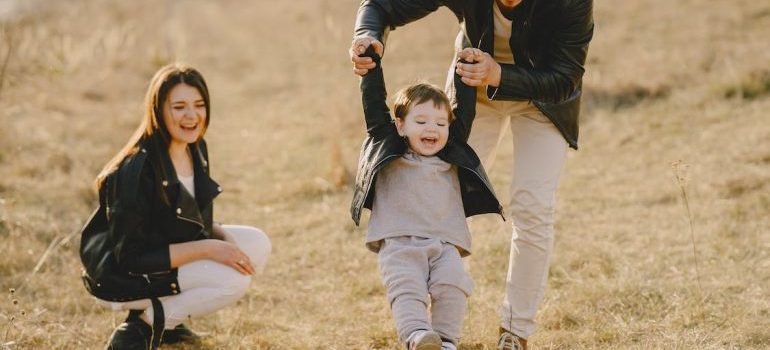 Orlando's real estate is satisfying
Orlando is a popular destination for tourists and homebuyers alike. The real estate market in Orlando offers a wide range of properties, including single-family homes, townhouses, condos, and apartments. The city's warm weather, job opportunities, and abundance of attractions make it an attractive location for both renters and buyers. When looking for affordable housing in Orlando, it's important to do your research and work with a trusted real estate agent who can guide you through the process. Another useful resource is residential movers in Orlando, who can help you with the logistics of moving and make the transition to your new home as smooth as possible. With some planning and the right support, you can find a great home in this vibrant city without breaking the bank.
Orlando boasts a unique, laid-back lifestyle
Being located in Florida, Orlando is a city that offers a unique and diverse lifestyle. With a subtropical climate, residents can enjoy warm temperatures and plenty of sunshine throughout the year. The city's cultural diversity is also a highlight, with a mix of residents from different backgrounds and a wide range of cuisines and cultural events available. Living in Orlando offers many opportunities for outdoor activities, including theme parks, water sports, and hiking trails. For those who prefer a more laid-back lifestyle, the city also offers plenty of shopping and dining options. To make the most of living in Orlando, it's important to explore the city and get involved in the community. Joining local groups or clubs can help you meet new people and discover all that the city has to offer. With its unique features and diverse lifestyle, Orlando is a great place to call home.
Visitors and residents love Orlando's food and drink scene
Residents love Orlando's bustling dining and nightlife scene. The city offers a wide range of options for food and drink, from fine dining restaurants to casual eateries and trendy bars. One of the top-rated restaurants in the city is Victoria & Albert's, which offers a luxurious dining experience and a menu that changes regularly. For those who enjoy craft cocktails, The Courtesy Bar is a popular spot with a speakeasy vibe and a menu of unique drinks. When it comes to experiencing the local food scene, it's worth trying some of the city's specialties, such as key lime pie or a Cuban sandwich. Exploring the different neighborhoods can also provide a glimpse into the city's diverse dining and nightlife offerings. Whether you're looking for a romantic night out or a lively evening with friends, the City of Orlando is the place to be.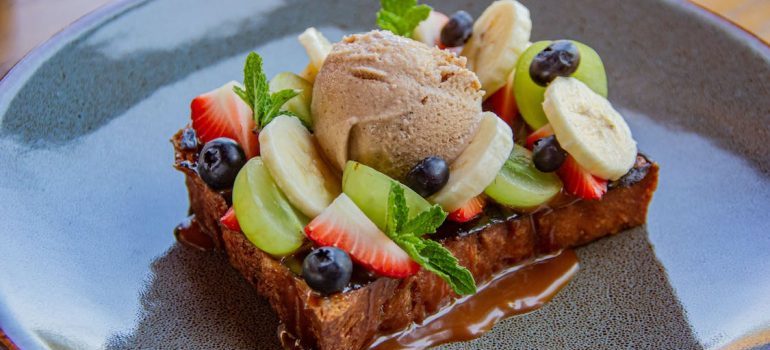 Orlando is truly an amazing place for all!
Settling down in Orlando can be an excellent choice for those seeking warm weather, world-famous attractions, and a vibrant community. However, there are several factors to consider before making the move, including education, job opportunities, and the availability of suitable housing. Once you have settled into Orlando, there are plenty of opportunities to make the most of life in "The City Beautiful." From exploring the theme parks and natural beauty to dining out and attending events, there is always something to see and do. Overall, settling down in Orlando can be an exciting and rewarding experience, but it is crucial to do your research and plan ahead. With the right preparation and mindset, you can make the most of all that Orlando has to offer and enjoy a fulfilling life in this vibrant and dynamic city.