Embarking on the journey to find a new home in the Florida housing crisis can be a daunting experience. With fluctuating prices, high demand, and the rapid pace of the market, it's essential to stay informed and be prepared for action. Luckily with the help from the Best Movers in Florida you will do it with ease. This guide will offer insights and tips on navigating the Florida real estate market, from researching trends to securing alternative financing options. By following these recommendations, you'll be better equipped to make confident decisions, discover the perfect neighborhood, and work with experienced professionals to find the home of your dreams.
Get to know the real estate market
Navigating the Florida housing market can be challenging, but staying informed is crucial for success. Market knowledge is essential, so take the time to research current trends and monitor housing prices. Keeping up with the Bureau of Real Estate Services is a good idea. By doing so, you'll be better prepared to make educated decisions and find the perfect home. Start by reviewing local real estate listings to get a feel for the market conditions in your desired area. Pay close attention to fluctuations in asking prices, the average time homes spend on the market, and the types of properties that are available.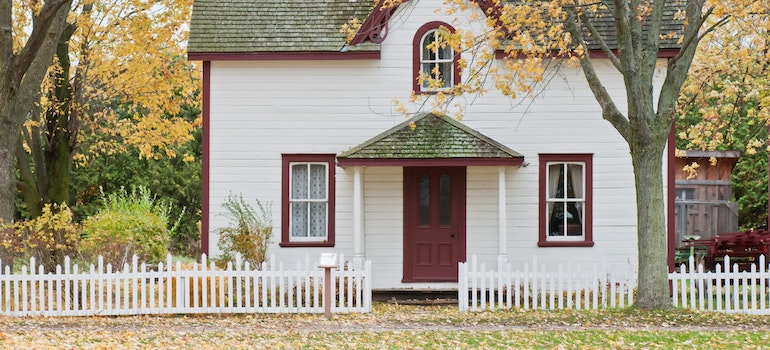 This information will help you determine the best time to buy and identify potential neighborhoods that meet your needs. Getting pre-approved for a mortgage is another vital step in the home-buying process. A pre-approval shows sellers that you're a serious and qualified buyer, giving you a competitive edge in the fast-paced Florida market. Reach out to multiple lenders to compare rates and terms, ensuring you find the best mortgage option for your financial situation.
Be prepared to act
Being ready to act swiftly is essential in the competitive Florida home market. Multiple offers are frequently made on the best properties days or even hours after they are listed. Tallahassee is one of the prime examples regarding this issue. So, enlisting the help of top Tallahassee movers or real estate agents in your desired area can give you an edge by providing valuable insights and assistance in moving fast when the right opportunity arises. To further increase your chances of success, have your finances in order and be ready to make an offer as soon as you find a suitable property. Pre-approval for a mortgage and a clear understanding of your budget will allow you to act decisively when you find the right home.
Flexibility is another essential factor when searching for a home during a Florida housing crisis. Be open to considering various neighborhoods, property types, and features. By broadening your preferences, you increase the chances of finding a property that meets your needs and fits your budget. Keep in mind that you can always make changes to a home after purchasing it, so focus on the potential rather than finding a property that checks every box.
Consider alternative financing options
When facing the Florida market, it's essential to explore all your options, including alternative financing methods. These can help you secure a property in a competitive market such as the one in St. Petersburg and give you a financial advantage. If you're relocating, the best movers in St. Petersburg can make the transition smoother, but it's also crucial to have the right financing in place. One option worth considering is government-backed loans, such as FHA loans or VA loans. These programs often have lower down payment requirements and more lenient credit standards compared to conventional loans, making them an attractive option for many homebuyers. Investigate the eligibility requirements and requirements for each program to see whether they are appropriate for your situation.
Another avenue to explore is down payment assistance programs. Many states, including Florida, offer initiatives that help first-time homebuyers and low-to-moderate-income individuals secure the funds needed for a down payment. These programs can provide grants or low-interest loans, easing the financial burden of purchasing a home. Finally, consider co-buying or partnering with others to purchase a property. Pooling resources with friends or family members can make it easier to afford a home in a competitive market. Ensure that you establish a clear agreement outlining each party's responsibilities and financial contributions to avoid potential disputes down the line.
Find a perfect neighborhood for you
To stay on top of the Florida housing market, it's essential to think outside the box when searching for a home. Expanding your search beyond popular or trendy neighborhoods can reveal hidden gems that may be more affordable. For example, in Miami, although we're aware of the huge prices in popular destinations, there are many affordable neighborhoods that people aren't even aware of. All of the top Miami movers can help you relocate to any area, so don't limit yourself to the most sought-after locations. Consider up-and-coming areas that offer the potential for growth and may still be reasonably priced. These neighborhoods often have new developments and infrastructure improvements underway, making them attractive for long-term investment. Take the time to research local amenities, schools, and transportation options to ensure the area meets your needs and preferences.
Another strategy is to look for properties that need some renovation or repairs. Homes that need some repair are often bought for less money than move-in-ready homes. This will allow you to accumulate equity while you make renovations. Be realistic about the scope of the necessary renovations and consult with professionals to estimate costs accurately. Another option for you is brand-new home construction. Or maybe buy a half-finished one. But this is expensive. This approach can help you find a more affordable property and create a space that truly reflects your style and needs. The top underrated neighborhoods in Miami are:
Little Havana
Allapattah
Little River
The real estate agent is crucial for enduring the Florida housing crisis
Navigating the competitive Florida housing market can be a challenge. But working with a knowledgeable real estate agent can make all the difference. Choose an agent with local market experience, as they will have valuable insights into neighborhoods, trends, and opportunities that fit your needs. A skilled agent can help you stay ahead of the competition by identifying suitable properties quickly and advising you on making competitive offers. They can also guide you through the negotiation process, ensuring you get the best possible deal on your dream home. Before selecting an agent, take the time to research their track record and ask for referrals from friends, family, or coworkers. Check online reviews and testimonials to get a sense of their reputation and commitment to clients.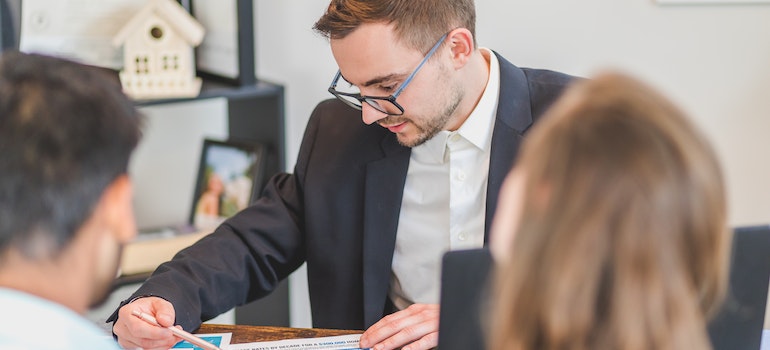 You can do it all!
Navigating the Florida housing crisis can be challenging. But with the right knowledge and strategies, you can find success even in a competitive environment. You'll be well on your way to obtaining your ideal home if you keep up with the market, are ready to act swiftly, and look into other financing possibilities. Don't forget the importance of finding the right real estate agent. And considering less traditional neighborhoods or properties in need of renovation. Ultimately, the key to thriving in the Florida housing market lies in remaining flexible, resourceful, and open to creative solutions. Happy house hunting, and may your new home be filled with happiness and cherished memories.