Spring Hill and Tampa are both cities located in Florida. Spring Hill is a small suburban community in Hernando County, while Tampa is a large urban city in Hillsborough County. First, Spring Hill is known for its tranquil atmosphere, friendly neighborhoods, and affordable cost of living. Tampa, on the other hand, is a bustling city with a diverse population and a rich cultural scene.  There are several reasons why people choose to move from Spring Hill to Tampa. Some people move for work or business opportunities, as Tampa has a thriving economy and job market. In addition, Tampa is also home to several prestigious universities and colleges, making it a popular destination for students and academics. If you plan to relocate here with the best movers in Florida, here is a step-by-step guide for moving from Spring Hill to Tampa.
Spring Hill is less expensive than Tampa
The cost of living in Spring Hill is generally lower compared to Tampa. In Spring Hill, the cost of housing is relatively affordable compared to Tampa. The median home price in Spring Hill is $185,000, while in Tampa, it is $308,000. In addition, Tampa's cost of living is generally higher due to the city's larger size and population. Other factors that contribute to the cost of living in Tampa include healthcare, entertainment, and dining. If you're planning to move to Tampa from Spring Hill, it's essential to budget and save money to manage the higher cost of living. Before making the move, research the cost of living in Tampa. Also, make a budget plan based on your income and expenses. By hiring Spring Hill movers for your relocation and researching cost-saving options, you can enjoy Tampa without breaking the bank.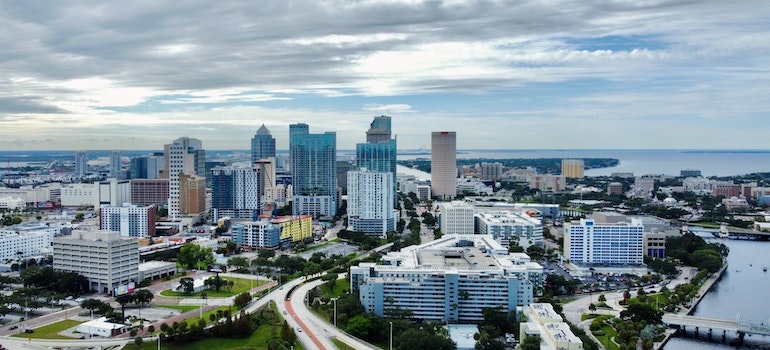 Tampa offers an abundance of job opportunities
Even before moving with long distance movers Spring Hill, you should find a job. When it comes to the job market, Tampa offers more opportunities compared to Spring Hill. Tampa has a diverse economy with various thriving industries because of its size. Those would be healthcare, finance, and technology. Additionally, Tampa is also home to major corporations, such as Raymond James Financial, Tech Data, and Jabil. The tourism industry is also robust in Tampa, with attractions such as Busch Gardens and Adventure Island. It's crucial to research job opportunities and resources to help you find employment. Use popular job search websites such as Indeed, Monster, and LinkedIn. Networking is also a valuable tool for finding job opportunities in any city. Attend job fairs, industry events, and networking groups to meet people in your field.
Although it will be more expensive, you'll find some great housing options after moving from Spring Hill to Tampa
As mentioned, the real estate prices in Tampa are generally higher than in Spring Hill. According to Zillow, the median home value in Tampa is $304,848, while in Spring Hill, it is $188,357. In addition, Tampa offers a wide range of properties for buyers, including single-family homes, townhomes, condos, and apartments. If you're looking for affordable housing in Tampa, first research the area. Then, work with a real estate agent. A real estate agent can help you find affordable properties in Tampa and provide valuable guidance throughout the home-buying process. Lastly, be flexible with your home-buying criteria, such as the number of bedrooms or location.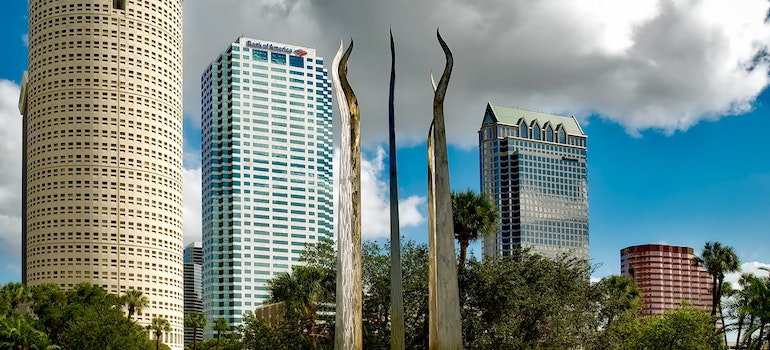 Where to live in Tampa?
Tampa has a diverse range of neighborhoods, each with its own unique charm and character. Some of the popular neighborhoods in Tampa include:
Downtown Tampa: A bustling area with a mix of residential and commercial properties, including high-rise condos and apartments.
South Tampa: A family-friendly area with tree-lined streets, parks, and excellent schools.
Hyde Park: A historic neighborhood with beautiful homes, trendy shops, and restaurants.
Westshore: A business district with many high-rise office buildings, hotels, and luxury condos.
Channelside: A waterfront neighborhood with restaurants, shops, and entertainment options.
When it comes to safety and amenities, Tampa generally offers more amenities and a lower crime rate than Spring Hill. In addition, when choosing a neighborhood in Tampa before coming with Tampa movers, consider proximity to your workplace, schools, safety, amenities, and affordability.
Is Tampa family-friendly?
Spring Hill and Tampa both offer family-friendly activities, but Tampa has more options due to its larger size and population. For example, try the following.
Busch Gardens Tampa Bay: An amusement park with roller coasters, animal exhibits, and live entertainment.
The Florida Aquarium: A world-class aquarium with interactive exhibits and aquatic life.
Lowry Park Zoo: A zoo with animals from around the world, including endangered species.
Tampa Bay Waterfront: A scenic waterfront area with parks, playgrounds, and beaches.
Adventure Island: A water park with slides, wave pools, and a lazy river.
In addition, some of the highly-rated schools in Tampa include Plant High School, Robinson High School, and Newsome High School. Furthermore, Tampa has the University of South Florida, the University of Tampa, and Hillsborough Community College. By exploring the outdoors, joining a community group, taking advantage of cultural activities, and planning family-friendly outings, you can create a great life for your family in Tampa.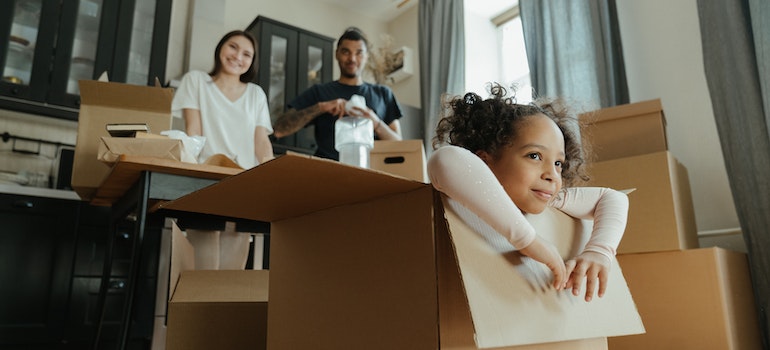 The process of moving from Spring Hill to Tampa
Moving from Spring Hill to Tampa involves steps such as decluttering and packing, hiring a reputable moving company, transferring utilities, updating your address, and unpacking at your new home. To prepare for a move, it's important to create a timeline and checklist, inform necessary parties of your move, and properly pack and label your belongings. Resources for finding moving services include online directories, recommendations from friends and family, and professional associations such as the American Moving & Storage Association.
Should you move to Tampa?
In conclusion, Tampa offers a larger job market, a wider range of real estate options, more family-friendly activities, and a more diverse selection of neighborhoods than Spring Hill, though with a higher cost of living and greater population density. When considering moving from Spring Hill to Tampa, it's important to research the area and prepare for the moving process by creating a timeline, budget, and checklist. With the right planning and preparation, Tampa can be an exciting and rewarding place to call home.