Moving to Boca Raton can easily be one of your best decisions. With a nice climate, beautiful beaches, and so much to offer, this city will meet many of your needs. However, before you decide to hire Best Movers in Florida, learn whatever you can about the city. Namely, like any other city, it has its cons and pros. Weather is Boca Raton a good place to live, you should decide before moving. That way, you will avoid any possible negative surprises. Knowing what to expect will also help you to choose the part of the town which is best for you.
For many, Boca Raton is one of the Best South Florida towns for living
Boca Raton is located on the southern coast of Florida, just between Broward and Palm Beach. So, you won't need much time to reach Fort Lauderdale or Miami. Also, visiting the famous Walt Disney Park in Orlando will take you about 3 hours drive. Besides numerous, golf courses, parks, and beaches, Boca is also known for excellent educational possibilities. Therefore, in case you have school-age kids, they will have ample highly rated schools to choose from. It is also an excellent city for young professionals.
Boca Raton also has nice parks. Famous oceanfront Red Reef Park is known for:
Gumbo Limbo Nature Center
Walking trails
Butterfly Garden
Turtle sanctuary

Boca Raton is one of the Best South Florida towns for living.
Downtown, you will also find many interesting things to see. There, you will enjoy the Museum of Art, and Mizner Park Amphitheater which hosts concerts and events. So, if you think that the city is right for you, don't hesitate. Give a call to the best movers in Boca Raton and within days you will be in your new home.
Costs of living – Is Boca Raton a good place to live?
Boca Raton has nearly 100,000 residents. And, the number is constantly growing. According to the latest statistics, about 1,000 people are moving in annually. Boca Raton is a safe community. The crime rate is about 38% lower than the Florida average. And, that is making it a perfect place for young families with kids.
The median household income in Boca Raton is $84,445. And, the median individual income is $42,760. So, both are higher than the US average median income. The median home value is $480,800, and in case you are renting, it will cost you $1,837 a month. In Boca, 68% of residents own their property. Although Boca Raton has a high cost of living, you can still have a comfortable lifestyle. And enjoy the numerous amenities of the city.
Moving to Boca Raton, expect the worm weather
A warm, tropical climate is one of the main reasons why people are moving to Boca Raton. In this part of Florida, summers are hot and humid. The high humidity is the reason for clouds and occasional showers. And, the high humidity is also causing tropical storms. And hurricanes from time to time. Living in Florida, that is something you have to be aware of. They are actually not happening so often. Sometimes, you can spend a lifetime not experiencing one. Still, you have to be prepared for it. And, to follow the weather forecast.
On the other hand, during the wintertime, you can expect clear, but windy weather. The average temperature that you can expect range from 61 degrees Fahrenheit to 89 degrees Fahrenheit. And, the hottest period is from June to the beginning of October. In the winter, the temperature will rarely go below 46 degrees Fahrenheit. So, listen to the advice of the best residential movers in Boca Raton. Moving to Boca Raton, you will not need heavy winter clothes.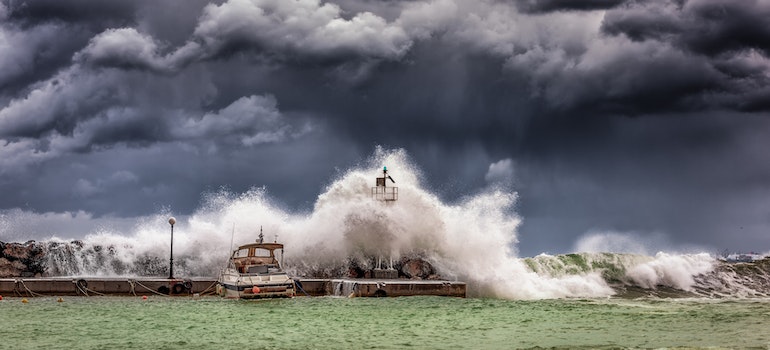 If you like spending time on the beach, Boca Raton is a good place for you to live
In case you like to spend time on the beach, you will love living in Boca Raton. Namely, it has some of the best beaches in all of Florida. They are known for long stretches of pristine, white sand. And for crystal clear ocean waters. Although they may appear isolated at some points, this 2-miles long area is under constant surveillance of the lifeguards. 
Serene, peaceful, and laid back, the Boca Raton beaches are perfect for families. Also, you may see many surfers on this part of the coast. Besides, the Boca Raton beaches are offering numerous possibilities for watersports. Also, there is a long boardwalk, allowing you to enjoy the views. Or to seat in one of the nice restaurants along the coast. Such an attractive area is very good for a business. Especially if you are in the hospitality industry. So, in case you decide to move your restaurant closer to Broadwalk, give a call to commercial movers Boca Raton.
Don't miss visiting some of the famous beaches near Boca Raton
Boca Raton is surrounded by beautiful beaches. So, living there, you may get tired of constantly visiting one place. If so, go and visit the nearby beaches as:
South Beach Park
Red Reef Park
South Inlet Park
Spanish River Park
Bark Park Dog Beach
All the beaches are well maintained, and good for families and pets too. Also, you can easily find parking spaces nearby. The parking prices differ, but they are still affordable.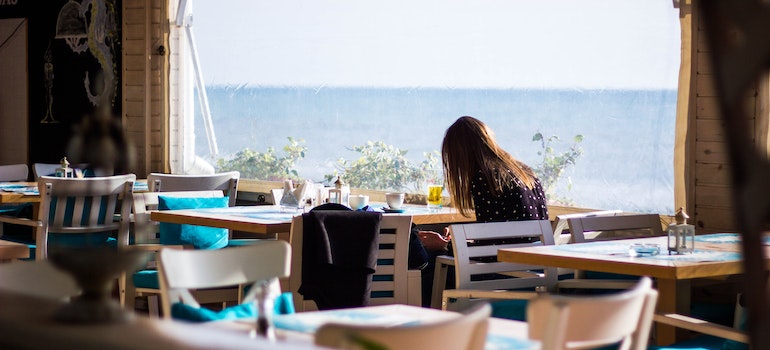 If you have school kids, Boca Raton is an excellent place for you
First of all, Boca Raton is a safe and beautiful place to raise a family. Besides, it has excellent public schools. And it is surrounded by top-ranked universities. Boca Raton belongs to the Palm Beach County Public School District, which values the quality of education. As a result, in 2021 several Boca Raton schools were among the top-rated schools. Some of them are:
A.D. Henderson University School
Fau High School
Don Estridge High Technical Middle School
Waters Edge Elementary School
In case you decide to move and be close to one of those schools, you will need good movers. If so, by giving a call to local moving companies in Boca Raton, you will be at the right address.
Talking about Boca Raton, we have to mention sports
Like other places in South Florida, people in Boca Raton love sports. And, regardless of which one is your favorite, be sure that you will find a team to support. Besides, if you are a golf-lover, you will like to know that Boca Raton is surrounded by excellent golf courts. 
Boca Raton is more than just the beaches
Moving to this interesting city, you will not miss the cultural events either. There, you will also find many nature trails, outdoor parks, museums, and well-equipped shopping centers. And you can always check the city website to inform yourself about the latest events. Is Boca Raton a good place to live? We hope that we helped you to make your final decision.