Have you ever moved to a new place? If you have, you know that moving is an expensive endeavor. The costs of moving can be so high that some people don't move because of the costs involved. One cost that many people are unaware of is shipping a vehicle from one state to another. In this article, Best Movers Florida will give you some pieces of advice and answer your question "how to ship my car across Florida?". Now, let's go!
Know where to look for scams and avoid them
Well, if you google this question you'll find out that there are a lot of cars that people ship across Florida in a special way. If you actually want to ship your car across the state rather than taking it with you on a plane – this is a great option for you. But first, we need to learn how it's actually done and how to avoid such shipping scams. The first thing you should know is that there are many reliable interstate movers in Florida that will help you ship your car across Florida. However, there are also some companies that will try to scam you out of your money by promising to ship your vehicle and then not actually doing so.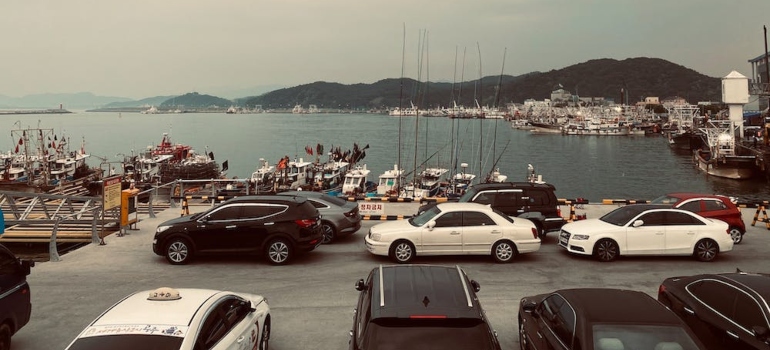 Here are some tips for avoiding shipping scams when shipping cars across Florida:
Check out reviews: If a company has no reviews or only negative ones, avoid working with them!
Research the company: Look into what kind of experience other customers have had with this company by reading reviews and asking around on forums like Reddit or Facebook groups dedicated to shipping cars across Florida.
Ask questions: If a company seems shady or dodgy, ask them about their policies before signing anything! That way, if anything goes wrong later down the line, you'll have evidence that they weren't upfront about their terms from the beginning.
When shopping around for car shipping, look for residential movers in Florida with a good reputation and make sure they have an office located in Florida. This will help ensure that the company can actually deliver on its promises when it comes out to pick up your vehicle at one end and drop it off at another.
The cost of shipping your car across Florida – how far are you shipping your car?
When you're ready to move your car from one state to another, the biggest question you'll have is how much it will cost. Luckily, we've got you covered. We've found that the average cost of shipping a car across Florida is about $1,500. But there are many factors that can affect this, so let's break it down.
How far do you need to ship your car? The farther away it goes, the more expensive it will be to ship. This is because of fuel costs—the more fuel involved in getting the vehicle where it needs to go, the higher the cost will be. If you're shipping your vehicle across Florida and only going 100 miles or less, that's probably not an issue for you. However, if you're shipping your car over 500 miles or more, prepare for a higher bill at the end of your journey!
Think about what kind of vehicle are you shipping
What kind of vehicle are you shipping? Imagine you have a small sedan that weighs less than 3 tons. In that case, your vehicle will not need special preparation. Preparation is done before being loaded onto a trailer for transport across Florida (or anywhere else). However, if your vehicle is large and heavy (like an SUV), then some kind of preparation will be needed. And of course, this will cost more money. Luckily, moving companies are offering a free estimate. This way you can calculate how much your move will cost in advance.
Get a mechanical check-up of your car before and after shipping it
Get a mechanical check-up of your car before and after delivery. This is a great way to make sure everything goes smoothly. In most situations, shippers will require you to have your vehicle inspected by a mechanic before it is shipped. This inspection is typically free. And what is more, it can be done at any local repair shop or dealership. It's important that you get an inspection. Because the shipper will not accept any vehicles with problems that were not found during an inspection.
After your car arrives at its destination, it's also a good idea to have it inspected by a mechanic once again. This is also free. But should be performed by someone other than the original mechanic who inspected the vehicle before shipping. This is because there are often hidden issues. They might only be revealed after driving long distances or being exposed to different environments (such as high heat).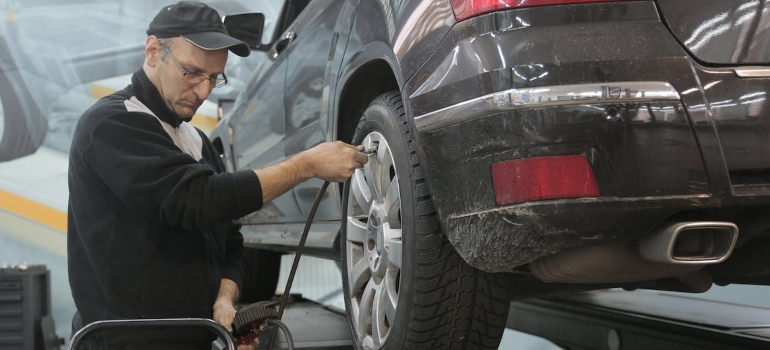 Check the insurance coverage
When you ship your car across Florida, it is important to check the insurance coverage of your car. If you are shipping a car with full coverage, then you will not need to worry about anything. However, if you are shipping a car with no or limited coverage, then you will need to consider some things before shipping your car.
The first thing that you should do is check the policy of your insurance company. Some insurance companies allow you to take temporary possession of the vehicle. This is only during the shipment, and others do not allow it at all. You should also check with the shipping company whether they have any requirements regarding the type of insurance that has been taken out on their behalf. If they do have such requirements, then it will be up to them whether they accept or reject your shipment.
You can also find out from them whether there are any restrictions. Such as which types of vehicles they can ship. And also what kind of documents need to be provided in order for them to accept your shipment.
We hope you enjoyed reading our article. And that you will no longer worry about the question "how to ship my car across Florida?".