If you're moving soon, then you may already be familiar with the stressful task at hand. One of the worst parts of moving is having to deal with movers. Due to the fact that their expertise in their field can dramatically increase the chances of all your belongings being in place on time and undamaged. While also leaving you feeling less stressed out. Negotiations, especially financial ones, have a high chance of ending up badly. However, negotiation is important and in this article, Best Movers Florida will help you learn how to negotiate with movers. Let's go and learn some tricks!
Ask for an estimate and discounts
One of the most stressful parts of moving is being able to negotiate with movers. Whether you're moving across town or across the country, there are plenty of things to consider when hiring a mover. The first thing you need to do is ask for a free moving estimate of what their services will cost. You don't know how much they will charge until they give you a quote. And sometimes if you ask them for an estimate, they will give you a lower price than if you just go ahead and book them without asking.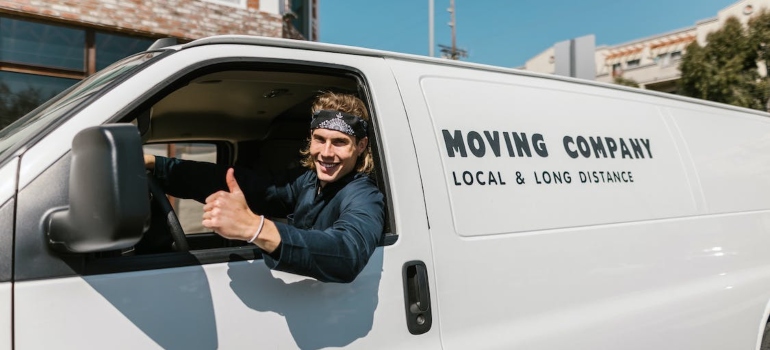 If your moving company is quoting too high, ask what discounts they would be able to offer. This is especially useful if you plan to pay in cash or give them a check up front (instead of waiting for them to bill). If possible, try to negotiate down another 10% off their quote through this "customer loyalty" discount.
Finally, ask about any other ways that they might be able to save money on your move. For example, if there is anything else that can be taken apart or disassembled instead of being moved whole. You might be able to save money by hiring someone else's services.
Plan your negotiation strategy in advance
The first step to negotiating with movers is to plan your negotiation strategy. If you don't have a strategy, you're likely to make the same mistakes over and over again. This can lead to frustration, which can result in bad blood between yourself and your residential movers.
So what does a good negotiation strategy look like? It starts with knowing what you need from the movers. Do you need packing services? How much will it cost per hour? What kind of insurance do they offer? All of these questions should be answered before entering into any kind of agreement with a moving company. And that's where negotiation comes in.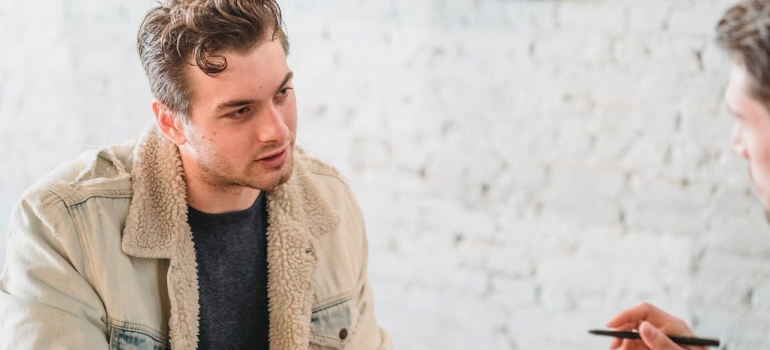 Negotiation is an art form that requires two things: knowledge and practice. The more knowledge you have about how to negotiate with movers, the better prepared you'll be for when it really counts. And if it doesn't go well today, who says it won't go better tomorrow?
If you're moving on your own or hiring a local moving company to do the heavy lifting, it's important to remember that they have something you don't- experience. That means they know how much certain moves cost and can charge accordingly. Your goal is to get the best price possible without getting scammed into something you don't need. That is why it is crucial to write down exactly what you need to be done before you meet with the movers. Make sure all of your requests are clear and concise so there are no misunderstandings when you go over everything with them.
Ask for a quote from several companies
When it comes to moving companies, there's no one-size-fits-all solution. Each company will have different prices depending on things like whether or not they use trucks or vans, how far they're going, and where they're coming from. So before you sign on with any moving company, ask for a quote from several different places. This way, you'll be able to compare rates and get an idea of how much each company charges for its services. Once you have quotes from several different movers and understand how much each one costs (and why), you can decide which one best meets your needs!
See what happens if negotiations break down
It's important to know what will happen if negotiations with the movers break down. If you decide not to hire them after all, how much will they charge you? What are the legal implications of ending negotiations? In order to understand what will happen if negotiations between yourself and the moving company break down, you need to ask them about it beforehand.
For example, if negotiations between yourself and the moving company break down at any point in time during your move, there may be additional charges. You may need to pay for cancellation or rescheduling fees that may vary by company. So be sure to ask about these before signing anything!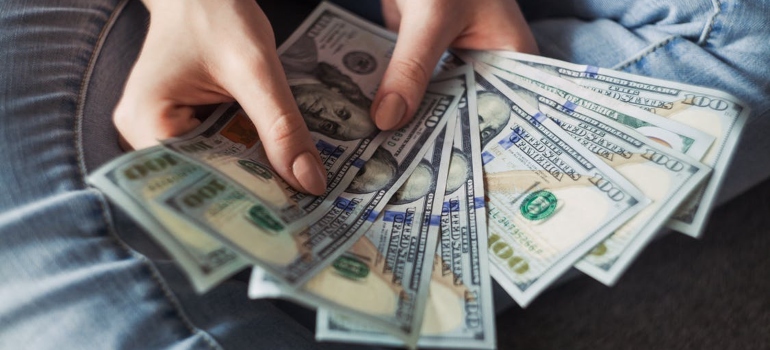 An extra tip – check the company's reviews online
Always check their references before hiring a mover. Make sure they have at least 5 years of experience and have been in business for at least 3 years. A good mover will be able to provide this information for you! Remember that you should not hire a mover who has any negative reviews online. If you can't find any reviews online, ask them where they've moved people in the past and how they were treated by those customers. If there are no reviews, or if they don't know where their previous clients are located, then that should raise some red flags!
Also, make sure that your move is covered by insurance if possible. Although some insurance companies will not cover moves. This way if anything happens during the process of moving your items from point A to point B, then the company will take care of those costs. Instead of having them come out of your pocket!
We hope you liked our article and that it will be helpful when you negotiate with movers.