By driving, it will take you less than 15 minutes to get from one to another of those two Florida towns. However, although the distance is short, you will have to prepare for the move. So, you will have to go through the full preparation process when moving from Hallandale Beach to Hollywood FL. And, in case you have to fight budget constraints, choosing the right mover is very important. If so, consider hiring the Best Movers in Florida. They will offer you the best quality services. And very affordable prices too. Besides, following their advice, you can make a lot of savings.
The cost of moving from Hallandale Beach to Hollywood FL will depend on the size of your move
The moving costs will depend on how many things are you taking to your new home. The distance between Hallandale Beach and Hollywood FL is just 6 miles. But, the size of your move will considerably influence the moving costs. And, here is the overview of costs for moving between the above two towns:
Studio – $486 – $718
1 bedroom – $718 – $888
2 bedroom – $888 – $1,083
2 – 3 bedroom – $1,083 – $1,460
3 bedroom – $1,257 – $1,632
4 bedroom – $1,632 – $2,303
5 bedroom – $2,005 – $2,495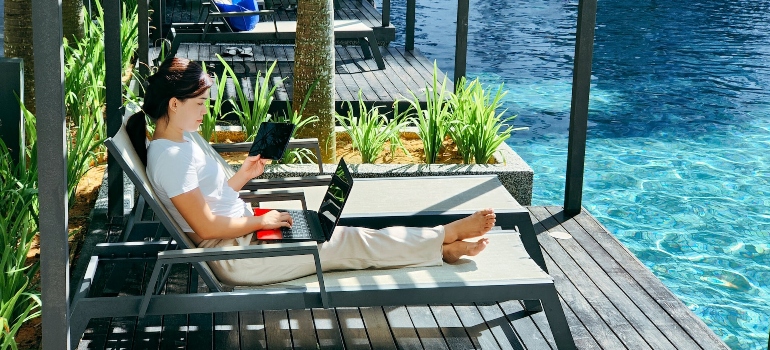 When moving on a budget, consider some saving options
If you are moving on a budget, it is good to consider all possible savings. One of the first things that you can do is declutter. Checking the presented list, you can see that size is affecting the moving price considerably. Therefore, you should get rid of all things you:
Don't need anymore
Clothes which is out of fashion
Old furniture
Furniture that can't match your new home
Or anything else that you won't have use of in your new place. Also, in case you have a yard and porch, check the furniture there. And, decide if it is worthwhile moving it. Paying the transport costs to the best movers in Hollywood for items that you will throw afterward, doesn't make sense.
What should you do with the decluttered things?
This will depend on how well your things are preserved. Those in good condition you can always sell, and use the money for covering the moving costs. The rest of the things, if they are still good, you can donate to charities. The rest you should dispose of.
Earning some additional funds is just one benefit of decluttering. However, you will, at the same time, reduce the size of your move. So, you will also get a much better quote from the best movers in Hallandale Beach.
Importance of drafting a budget
Whenever you move, drafting a budget is a good idea. The difference is that you will not need to guess. And to hope that you will have enough funds to complete the move. Instead, you will have a very clear overview. You will know exactly how much funds you need to cover the expected costs.
Also, it will show you points where you can achieve some savings. For example, drafting a budget, you may notice that packing yourself will bring you savings.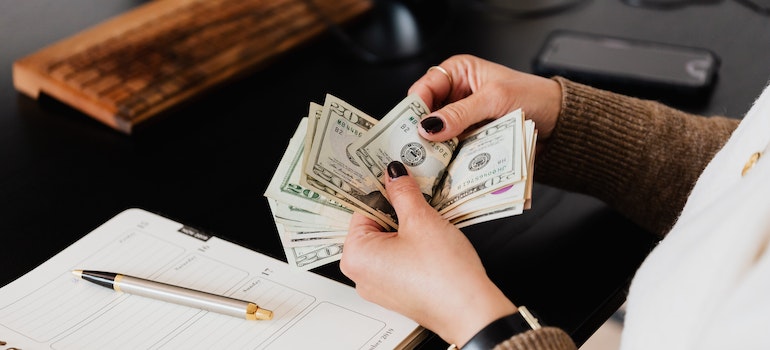 Contingency fund
When you are drafting a budget, don't forget to count the contingency fund. It is a reserve that will help you cover some unexpected costs if they occur. The usual contingency fund is 10% of the planned moving fund.
The thing is that, even when you are moving with the best residential movers in Hallandale Beach, unexpected things can happen. So, it is always good to have some spare money, just in case. Bottom line, if there will not be a need for using the contingency fund, you will end the move with some savings. Which is a great thing for starting your new life in Hollywood FL. Especially when you are moving on a tight budget.
Saving money on moving supplies
Having to move on a limited budget, every coin counts. So, you will notice that the moving supplies are not so cheap. Therefore consider some other ways to get them. For example, you can make savings by:
buying cheaper some already used moving boxes
get the moving boxes for free from shops, liquor stores, or relatives and neighbors
use your linen to wrap the things, when applicable
use the old paper to fill the gaps in the box
Of course, you will still have to purchase some moving materials, like packing tape. And, when you are taking already used boxes, make sure they are in good condition. Although your moving distance is short, the boxes must be clean. And, they have to be strong. Otherwise, your belongings can get damaged.
Minimize your costs by moving our of seasons from Hallandale Beach to Hollywood FL
Check with the residential movers in Hollywood about the possibility of moving out of season. Of course, if that is a suitable time for you. In general, all movers have lower quotes for this time of the year. In case this is not a good option for you, the quotes are also lower when you move during the weekdays.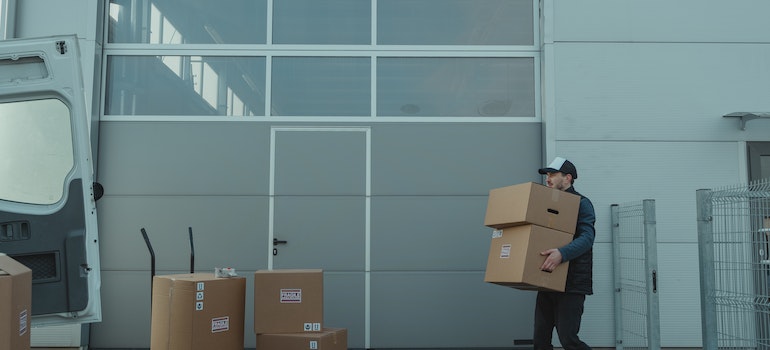 Also, moving during the mid-month period is a much cheaper option. Most of the renters will move at the beginning, or end of the month. So, the moving prices in these periods will be higher.
You can save on utility bills
If you wonder how to do this, the thing is actually very simple. Knowing your moving day, you have to notify the old providers to stop services at that certain date. Also, contact the providers in Hollywood FL, and ask them to start providing the services at a certain date. The best is to ask the new providers to start with services a day prior to moving. That way, you will be sure that you will have the electric supplies. So, your AC units will work in your new home, making it comfortable for moving in. Also, this means that you will have running water in your new place at the time of arrival.
And, the main saving, when we talk about utilities, is that you will not pay the bills double. Neglecting to inform your old providers and cancel the contract, will result in paying the full bills for that month in your old home.
Keep in mind that the moving budget is not fixed
During the preparation period, you will have many expenditures. And, they will affect your moving budget. So, make sure that you know how much money you have at your disposal at all times. That way, you will make sure that your moving from Hallandale Beach to Hollywood FL will be accomplished without any problems. And, this is especially important when you are moving on a tight budget. But, with careful planning, the assistance of reliable movers, and discipline, we are sure that your move will be completed to your great satisfaction.